Last Updated on September 12, 2023
14. Iowa Crockpot Loose Meat Sandwich
Crockpot Loose Meat Sandwich is a staple around my house. Iowa is known for (famous rather) for its Loose Meat Sandwich. Also known as a Maid-Rite or a tavern sandwich. The Iowa crockpot meal is popular in a farming state because it is so easy to make not to mention reheat or keep warm for someone you might be waiting on coming inside from chores or harvest. A traditional maid rite sandwich fits the lifestyle of families who want a warm lunch or dinner but might not have the time to spend over the stove. A tangy-sweet loose meat sandwich goes great with just about any side from salad to potato chips.
The crockpot loose meat sandwich is perfect for parties and potlucks because it can feed a crowd.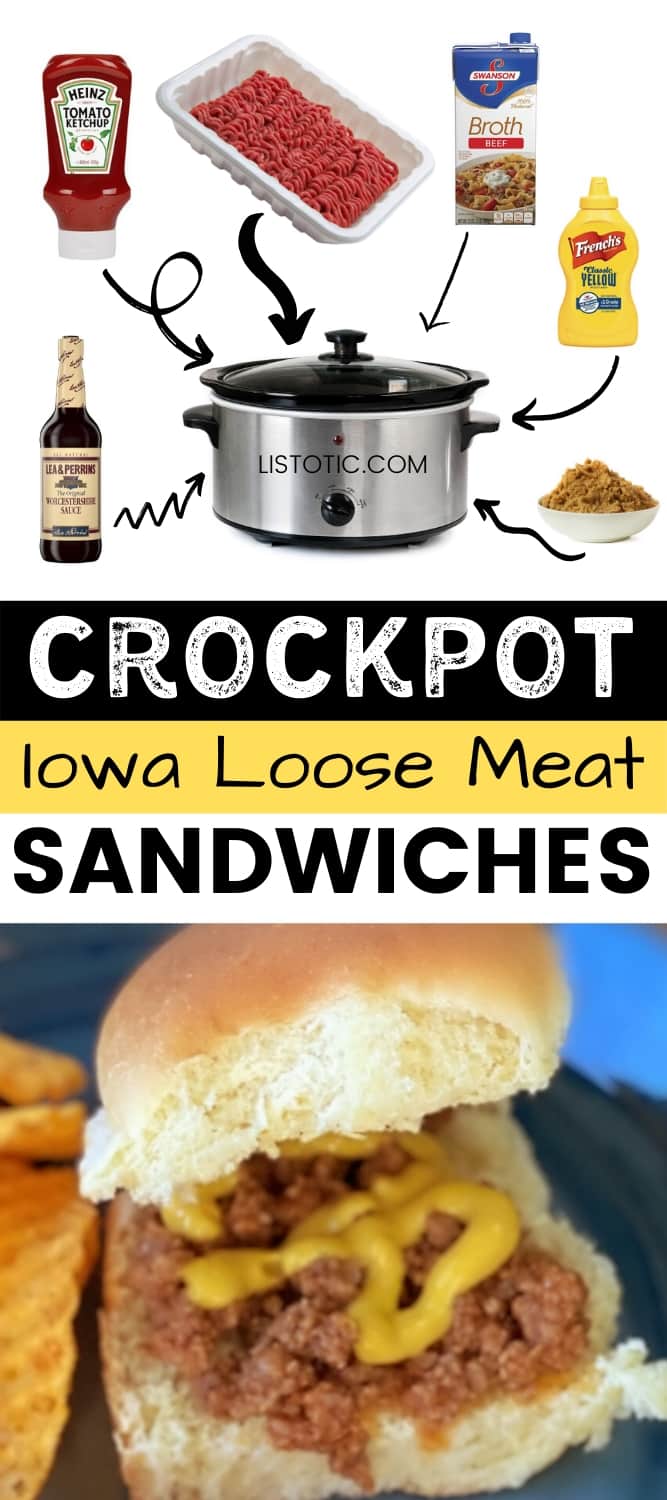 So, do you call it supper or dinner? We call it supper at my house. Fun fact… most likely your ancestors were farmers if your family prefers to say "supper" just read this: Difference Between Dinner and Supper It makes more sense to me now that many Iowans refer to the last meal of the day supper and the earlier meal around noon as dinner.
The ingredients for an Iowa crockpot Loose Meat Sandwich are all very simple. I'm guessing you already have most of them in your fridge and cupboards.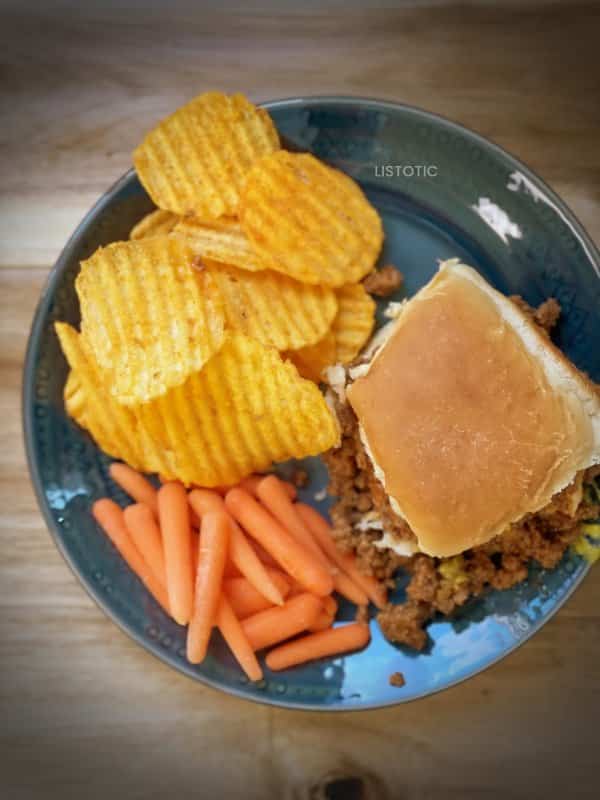 Ingredients:
2lbs ground beef – browned and drained
3/4 cup beef broth
1/2 cup of ketchup
1 tablespoon mustard
1 teaspoon Worcestershire sauce
1/3 cup brown sugar
Instructions:
Brown & Drain 2lbs of ground beef. (Or pull out the previously browned beef that you so cleverly had prepped)
Add all your ingredients to your slow cooker
Set on low for 4-6 hours or High for 1-2 hours
Notes: you can reduce the fat on this crockpot loose meat sandwich recipe by using ground turkey instead of beef or a mixture of ground beef and turkey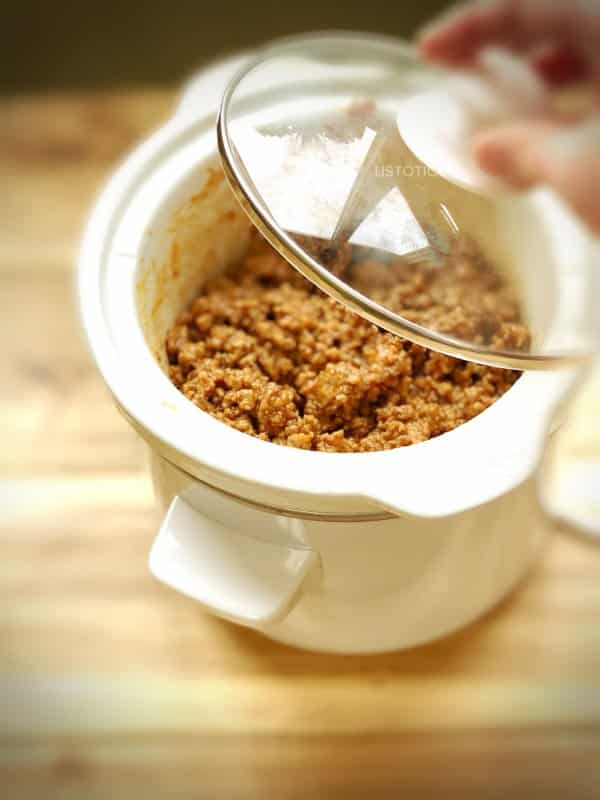 The beef broth will keep the meat from drying out in the crockpot and adds flavor.
Crockpot loose meat sandwiches is a great recipe to make for a birthday party since you can make it ahead and have it cooking on the party table the whole day. People can come back for seconds as need. Just make sure you have plenty of buns available.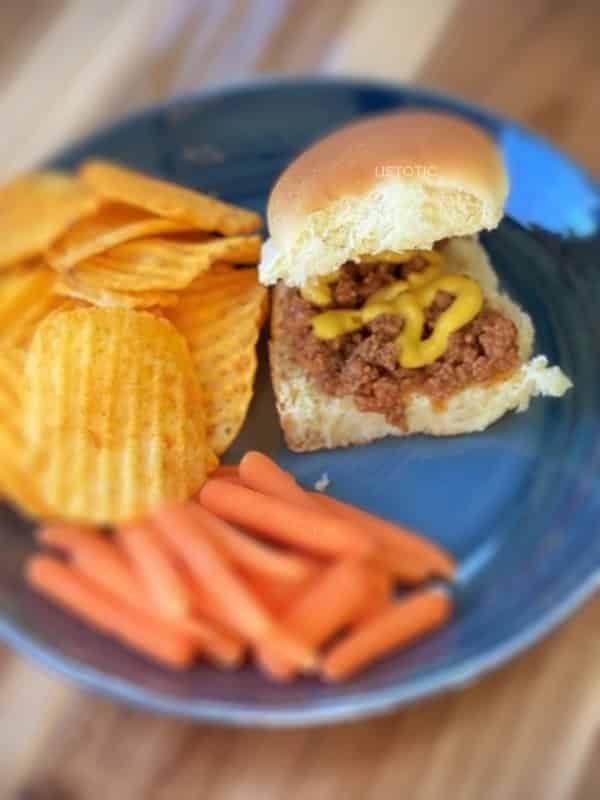 The perfect condiments for this sandwich would be some sweet or dill pickles, mustard, and ketchup for those saucy friends and family members.
Keep your saucy friends and family happy with this easy crockpot loose meat sandwich recipe!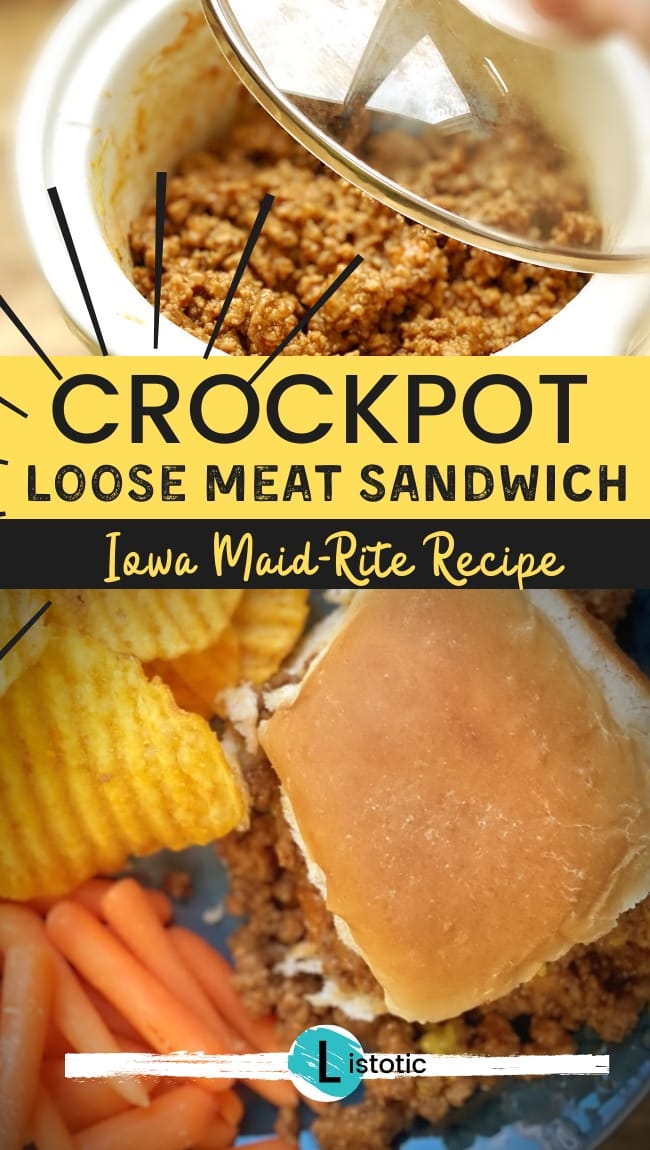 ---
Images Below Link To The Full Instructions
---