Last Updated on September 26, 2022
I'm not really sure how I ever lived without crockpot meals and slow cooker meals! I don't know about you, but I'm not really a fan of handling raw meat. I love to eat it, but the prepping and cooking part has always been another story. Then, I discovered how easy it can be made in a crockpot! More than anything else in my kitchen, I use my crockpot.
I've learned that the key to moist and tender meat is cooking it slow and low. You can throw just about anything into a slow cooker with just a handful of ingredients and have a super delicious meal that the entire family will love, so I've created a list of my favorite ways to cook meat in a crockpot. Don't be afraid to tweak these slow cooker recipes according to your own taste. Enjoy!
I've learned that the key to moist and tender meat is cooking it slow and low…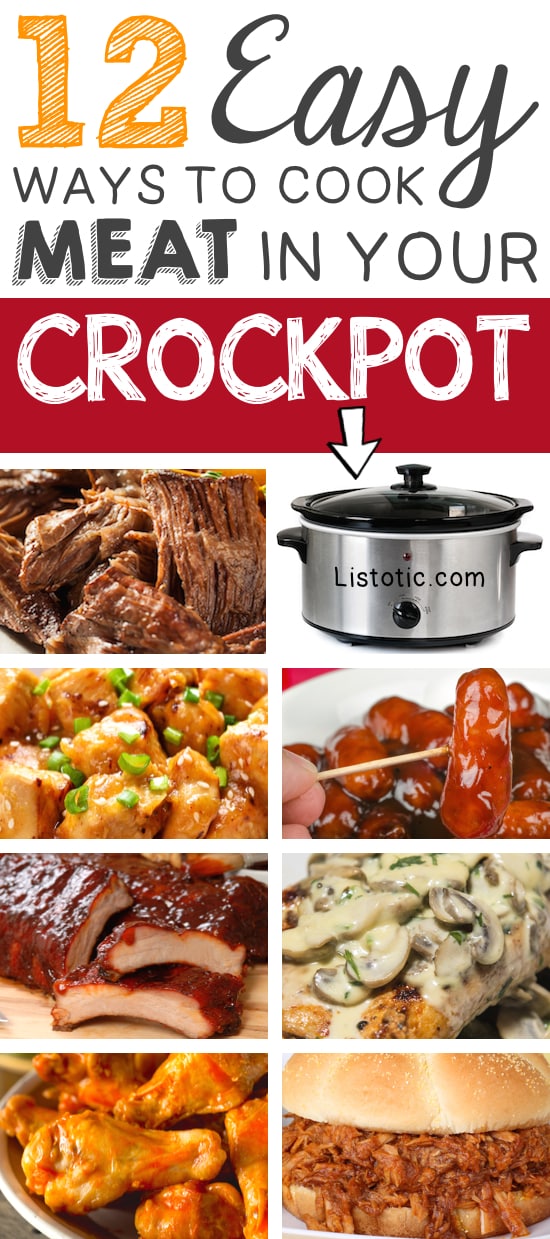 Have you seen this? You might want to sit down. A crockpot that stirs itself. Yes, I might have gasped when I came across this king of crockpots on Amazon. A self-stirring crockpot would be handy in so many ways, especially when you are leaving some appetizers like little smokies or meatballs on the party food table while the game is going. Get your self-stirring crockpot here! (affiliate disclaimer)
Check Out This Video Below
---
Images Below Link To The Full Instructions
---