Last Updated on November 24, 2023
Are you tired of scrolling through endless beauty articles, only to find the same tired advice? Well, get ready for a shock to your skincare routine. We're about to reveal 10 jaw-dropping beauty secrets that will revolutionize the way you approach your daily regimen. From game-changing hacks to cutting-edge products, these tips will leave you wondering why you didn't know them sooner. So buckle up, because we're about to take you on a journey to flawless skin. Whether you're a skincare newbie or a seasoned beauty enthusiast, there's something here for everyone. Get ready to upgrade your routine and say hello to a whole new level of beauty.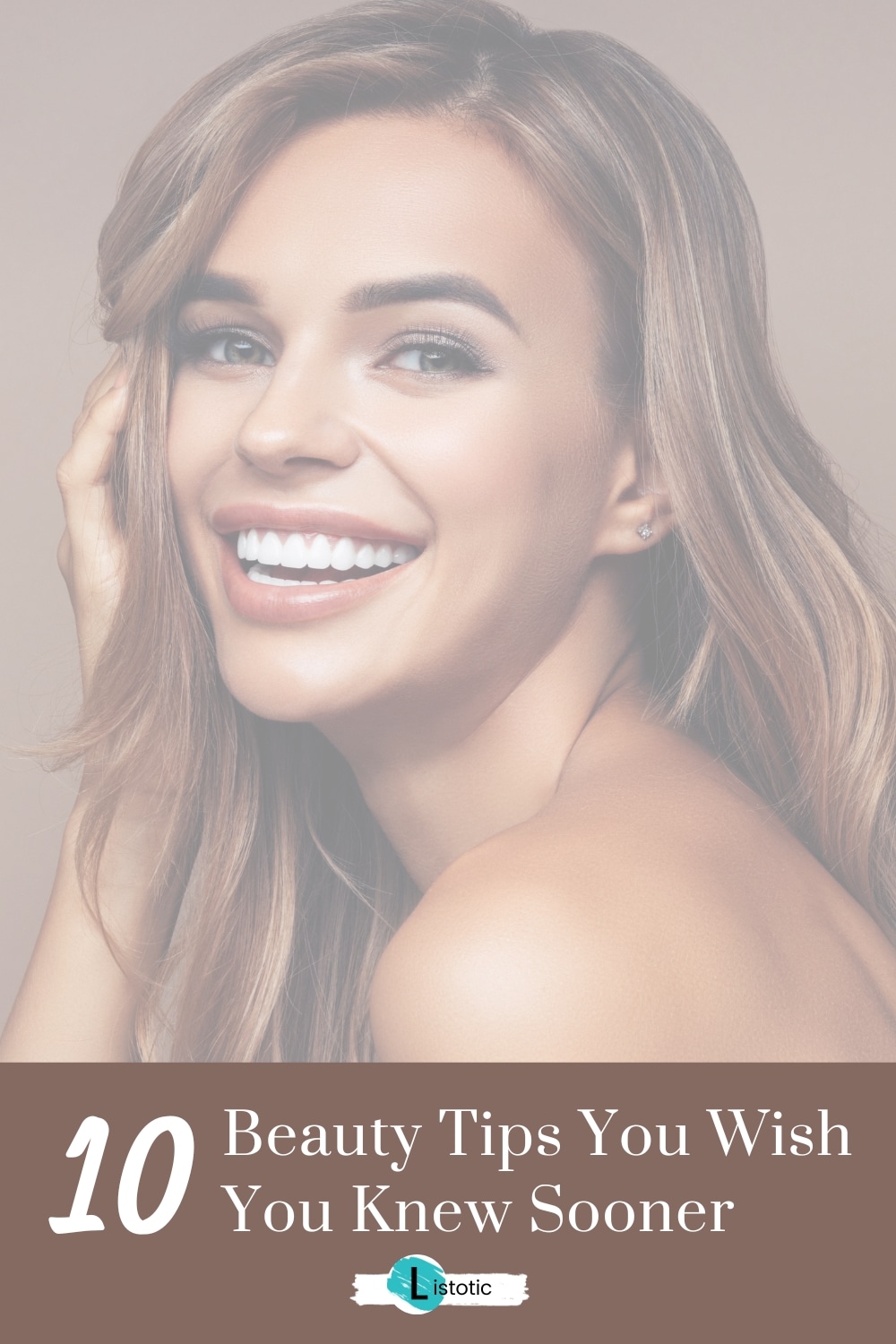 This post contains affiliate links. Please see our Disclaimer Policy
Tip #1: The Power of Double Cleansing
While you may already be familiar with the concept of cleansing, double cleansing takes it to a whole new level. The simple act of cleansing your face twice not only removes dirt and impurities but also allows your other skincare products to work more effectively. Not only does double cleansing help prevent breakouts and minimize the appearance of pores, but it also gives your skin a fresh and vibrant glow. Your complexion will appear more even, and your skincare products will be better absorbed, allowing them to work their magic. Whether you have oily, dry, or combination skin, double cleansing is a game-changer that will take your skincare routine to new heights. So, why wait? Give it a try and prepare to be amazed by the transformation it brings to your skin.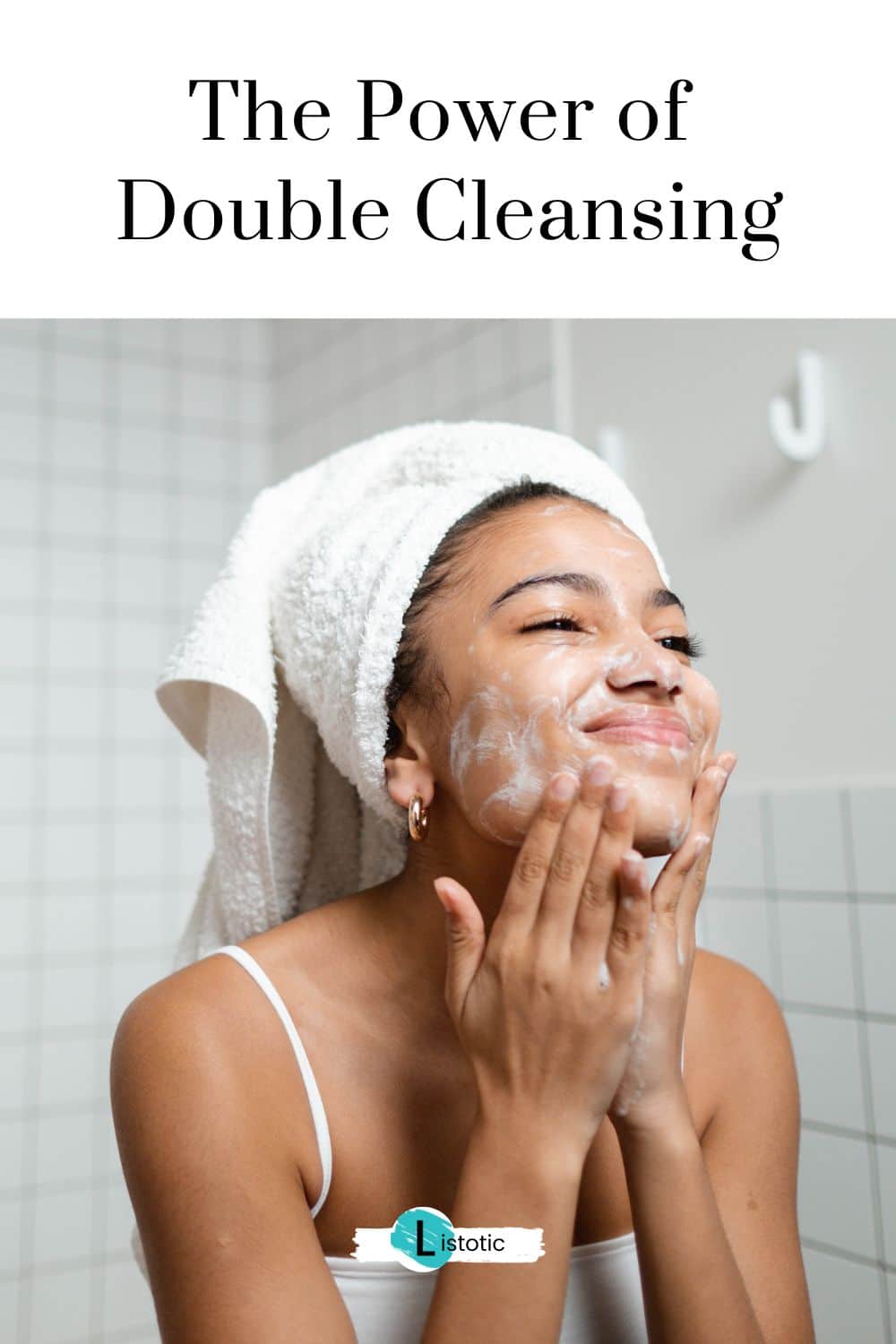 Tip #2: The Secret Ingredient for Glowing Skin
This secret ingredient is none other than vitamin C. Yes, you heard it right! Vitamin C is not just for boosting your immune system, it's also a powerhouse for your skin. Its antioxidant properties help to protect your skin from free radicals, preventing premature aging and leaving you with a radiant and youthful glow. One of the best ways to incorporate vitamin C into your skincare routine is through a serum or a moisturizer. Look for products that contain a stable form of vitamin C, such as ascorbic acid or magnesium ascorbyl phosphate. These forms of vitamin C are more effective and will deliver the best results.
Vitamin C is a dermatologist-favorite ingredient that may help slow early skin aging, prevent sun damage, and improve the appearance of wrinkles, dark spots, and acne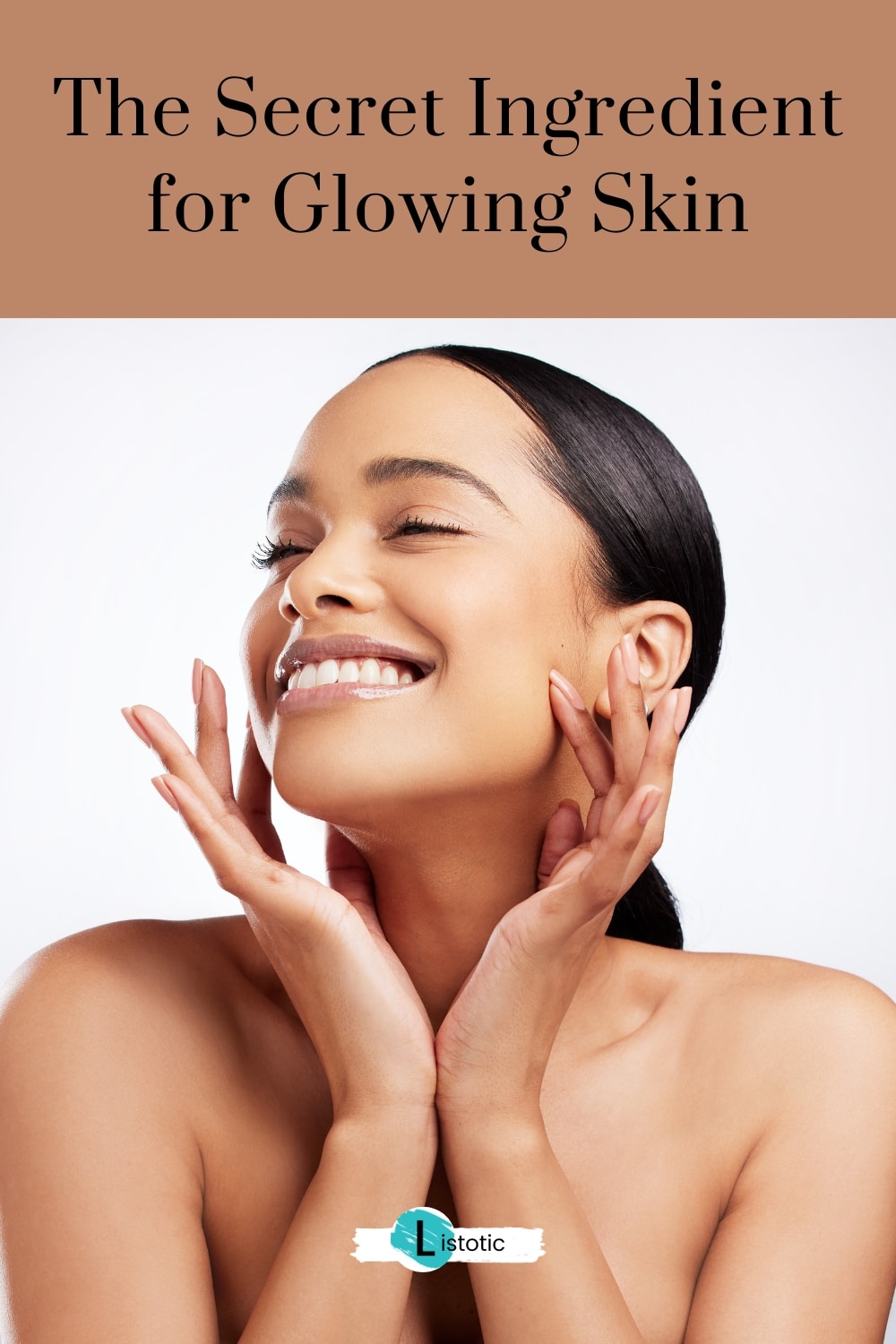 Tip #3: Say Goodbye to Puffy Eyes with this Trick
The key to reducing puffiness around the eyes lies in a little-known technique called lymphatic drainage massage. This gentle massage helps to stimulate the lymphatic system, which is responsible for draining excess fluid and toxins from our bodies. This jade roller is the perfect tool to use. I recommend keeping it in the fridge to enhance the calming and soothing effect. This will help to prevent wrinkles and puffiness as well as improve your blood circulation.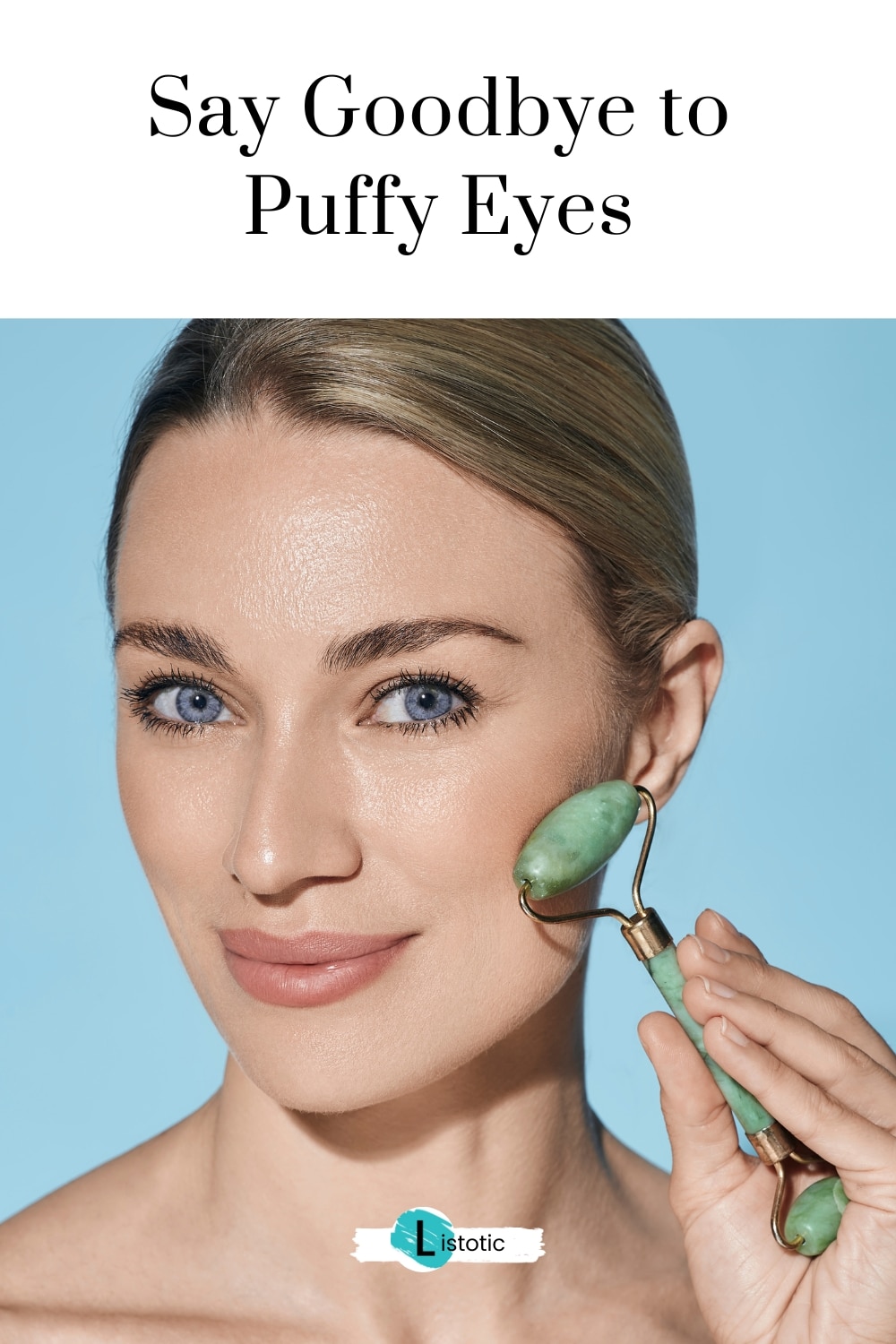 Tip #4: The Ultimate Guide to Selecting the Right Moisturizer
Choosing a moisturizer that suits your unique skin needs is essential for a flawless complexion. With a lot of options available, it can be overwhelming to choose the right product for your skin type. Firstly, consider your skin type. Is it oily, dry, or a combination? Knowing your skin type will help you determine the right formulation of moisturizer to address your specific concerns. For those with oily skin, look for oil-free or lightweight formulas that won't clog your pores. Dry skin types can benefit from richer, creamier moisturizers that provide intense hydration. If you have combination skin, opt for a moisturizer that balances both the dry and oily areas of your face.
Next, take a closer look at the ingredients. Choose a moisturizer that is free of harsh chemicals and additives that may irritate your skin. Look for key ingredients like hyaluronic acid, which helps retain moisture, or ceramides, which help strengthen your skin's natural barrier. For sensitive skin, seek out fragrance-free options to avoid any potential reactions.
It's also important to consider the specific concerns you wish to address. If you're looking to combat fine lines and wrinkles, opt for a moisturizer with anti-aging properties like retinol or peptides. For those aiming to brighten their complexion, look for moisturizers that contain ingredients like vitamin C or niacinamide. If you have acne-prone skin, consider a moisturizer that is non-comedogenic and won't develop breakouts.
Finally, don't forget about SPF! Protecting your skin from the sun's harmful rays is crucial for maintaining a healthy complexion. Look for moisturizers that include broad-spectrum SPF to shield your skin from both UVA and UVB rays.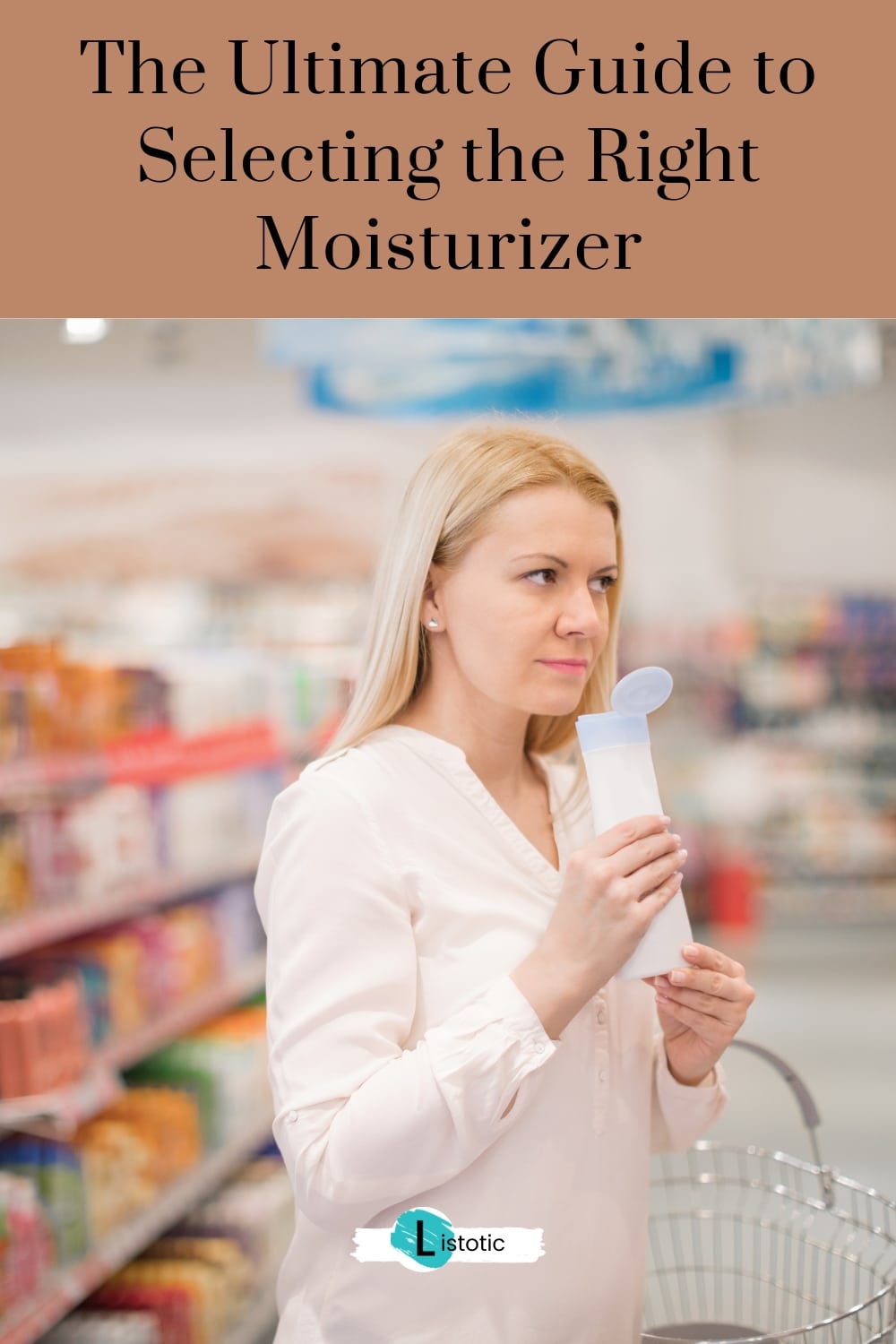 Tip #5: Achieve a Flawless Complexion with Color Correcting
When it comes to color correcting, the key is understanding the color wheel and how different shades can cancel each other out. For example, green is opposite to red on the color wheel, which means that a green color corrector can effectively counteract redness on the skin. By applying a small amount of green concealer to any areas of redness, you can tone it down and achieve a more even skin tone.
Similarly, if you have dark circles under your eyes, a peach or salmon color corrector can work wonders. These shades help counteract the blue or purple tones in the under-eye area, brightening up the area and making you look more awake and refreshed.
For those struggling with dullness, a lavender or purple color corrector can be a game-changer. These shades can help counteract any unwanted yellow undertones in the skin, giving you a more vibrant and healthy-looking complexion.
It's essential to remember that color correcting should be done before applying foundation or concealer. After applying the color corrector, blend it out gently using either your fingertips or a makeup brush. Once you have achieved an even base, you can proceed with your regular makeup routine. Here is my favorite color-correcting palette. If you need help to tone down redness, I highly recommend this CC cream. I can wear this without having to put any foundation over it which I love!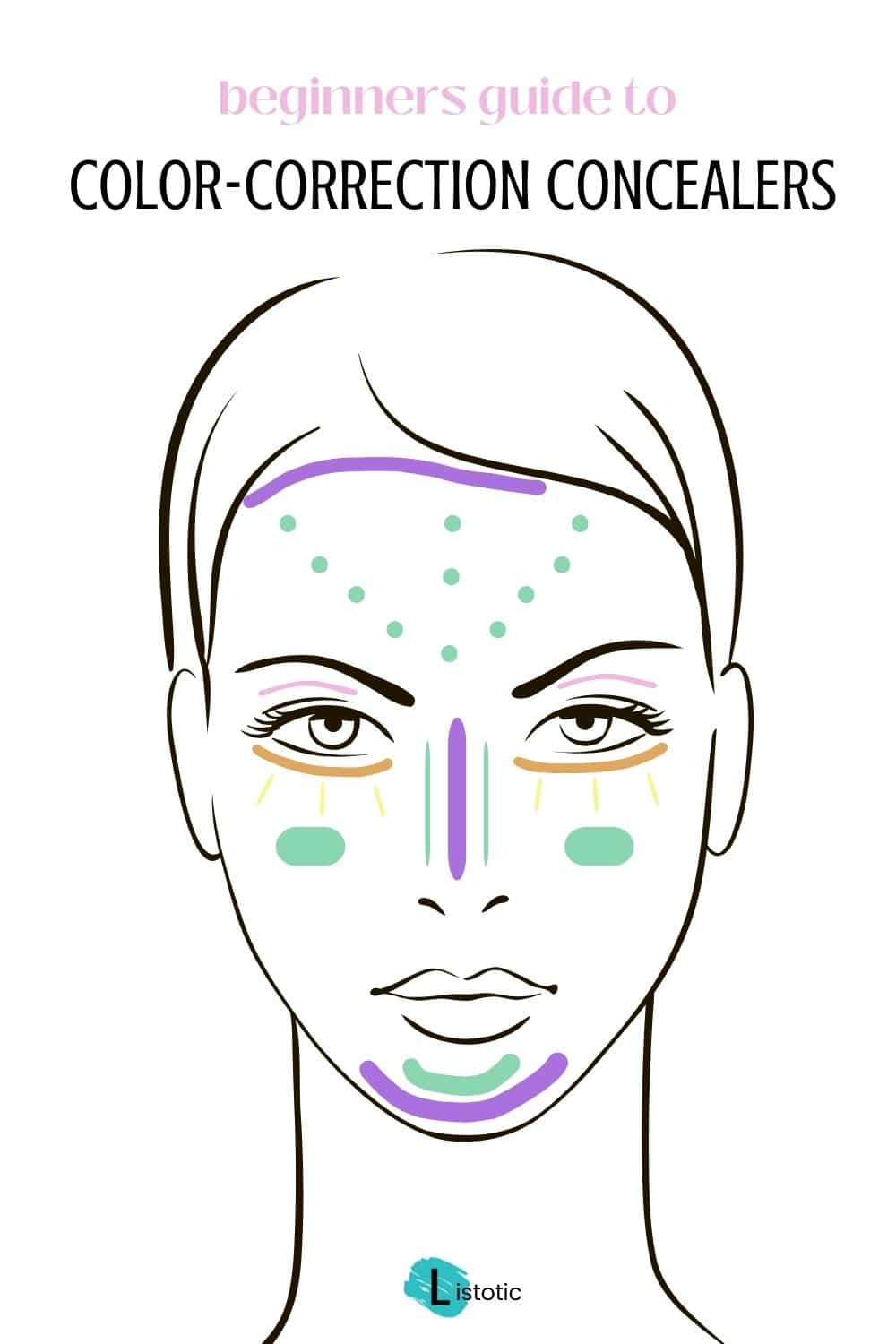 "Glowing Skin is always in"
Tip #6: The Surprising Benefits of Facial Oils
Contrary to popular belief, facial oils are not to be feared. In fact, they can work wonders for all skin types, including oily and acne-prone skin. The key is to choose the right oil that suits your skin's needs and concerns. Whether you're looking to hydrate, nourish, or combat signs of aging, there's a facial oil out there for you.
Facial oils are packed with essential fatty acids and antioxidants, which help to strengthen the skin's barrier, lock in moisture, and protect against environmental stressors. They can provide deep hydration without clogging pores, leaving your skin plump, supple, and glowing. Plus, they can even help to balance oil production, leading to fewer breakouts and a more controlled complexion.
Another surprising benefit of facial oils is their ability to enhance the efficacy of other skincare products. By applying a few drops of oil before your moisturizer or serum, you create a protective layer that helps to seal in the active ingredients and prevent moisture loss. This allows your skincare products to penetrate deeper and work more effectively, maximizing their benefits for your skin.
To incorporate facial oils into your routine, start by cleansing your face thoroughly. Then, while your skin is still slightly damp, gently massage a few drops of oil onto your face and neck. Take your time to let the oil sink in, and if needed, follow with a moisturizer. You can use facial oils both morning and night, or adjust the frequency based on your skin's needs.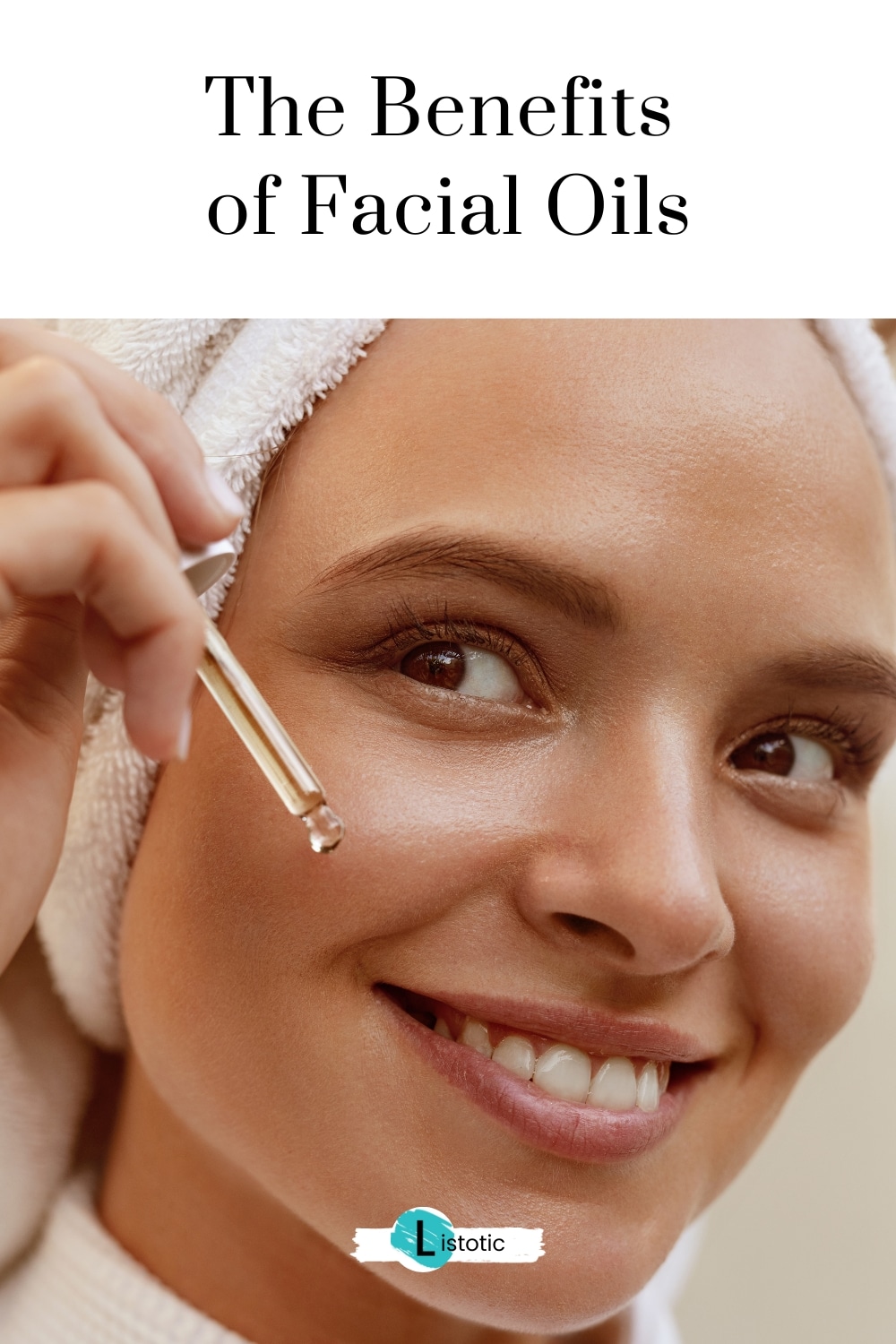 Tip #7: Don't Forget Your Neck
When it comes to skincare, many of us tend to focus solely on our face, forgetting that our neck is an extension of it. However, the skin on our neck is just as delicate and prone to aging as the skin on our face. Neglecting the neck area can lead to sagging, wrinkles, and a noticeable difference in texture between the face and neck.
The skin on our neck is thinner and contains fewer oil glands compared to our facial skin. This means that it's more susceptible to dryness and sun damage. Additionally, the neck is often exposed to the same environmental factors as the face, such as UV rays, pollution, and harsh weather conditions. All these factors can contribute to premature aging and a lack of firmness in the neck area.
To prevent these undesirable effects, it's essential to extend your skincare routine to include your neck. Just as you cleanse, moisturize, and protect your face, you should do the same for your neck. Incorporating facial oils into your neck care routine can provide much-needed hydration and nourishment to this often-neglected area.
To care for your neck, start by cleansing it thoroughly along with your face. Gently massage a few drops of facial oil onto your neck while the skin is still slightly damp. Allow the oil to penetrate the skin before following up with a moisturizer. Pay attention to the downward motion of your massage, as this can help combat gravity and promote a lifted appearance.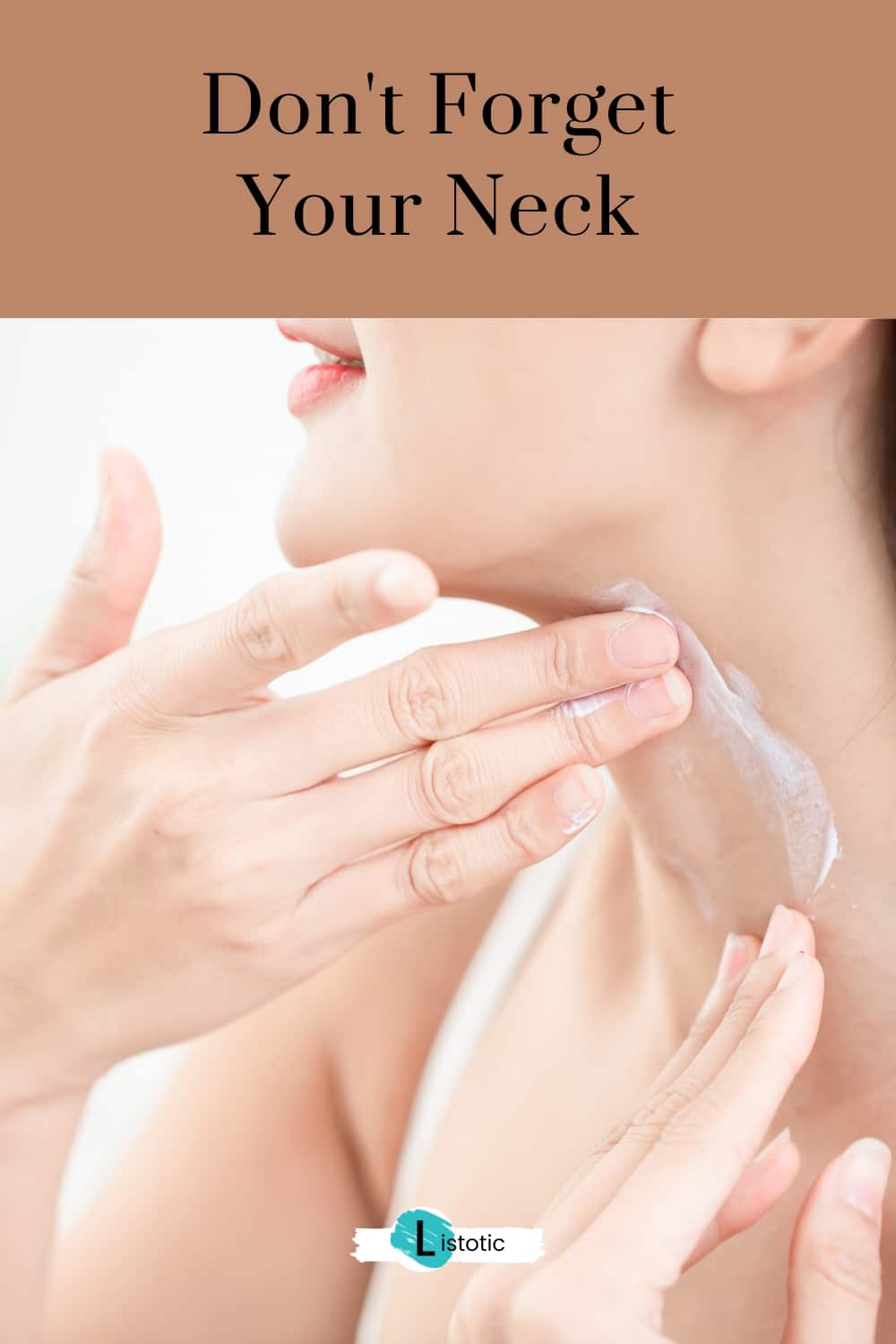 Tip #8: Oily Skin Needs Moisture Too
When it comes to choosing a moisturizer for oily skin, opt for lightweight, oil-free formulas that won't clog your pores or leave a greasy residue. Look for products labeled as "non-comedogenic" or "oil-free," as these are specifically designed to provide the needed hydration without exacerbating oiliness.
The key to effectively moisturizing oily skin is to apply a small amount of product and gently massage it into your skin using upward motions. This will help the moisturizer penetrate the skin without overwhelming it with excess product. Be sure to focus on areas that tend to get oilier, such as the T-zone (forehead, nose, and chin), while still giving attention to the rest of your face.
By providing your oily skin with the moisture it needs, you actually help regulate its oil production. When the skin is dehydrated, it compensates by producing more oil, leading to that shiny, greasy look we often associate with oily skin. So, don't be afraid to give your skin the hydration it craves – it will thank you by looking more balanced and less prone to breakouts.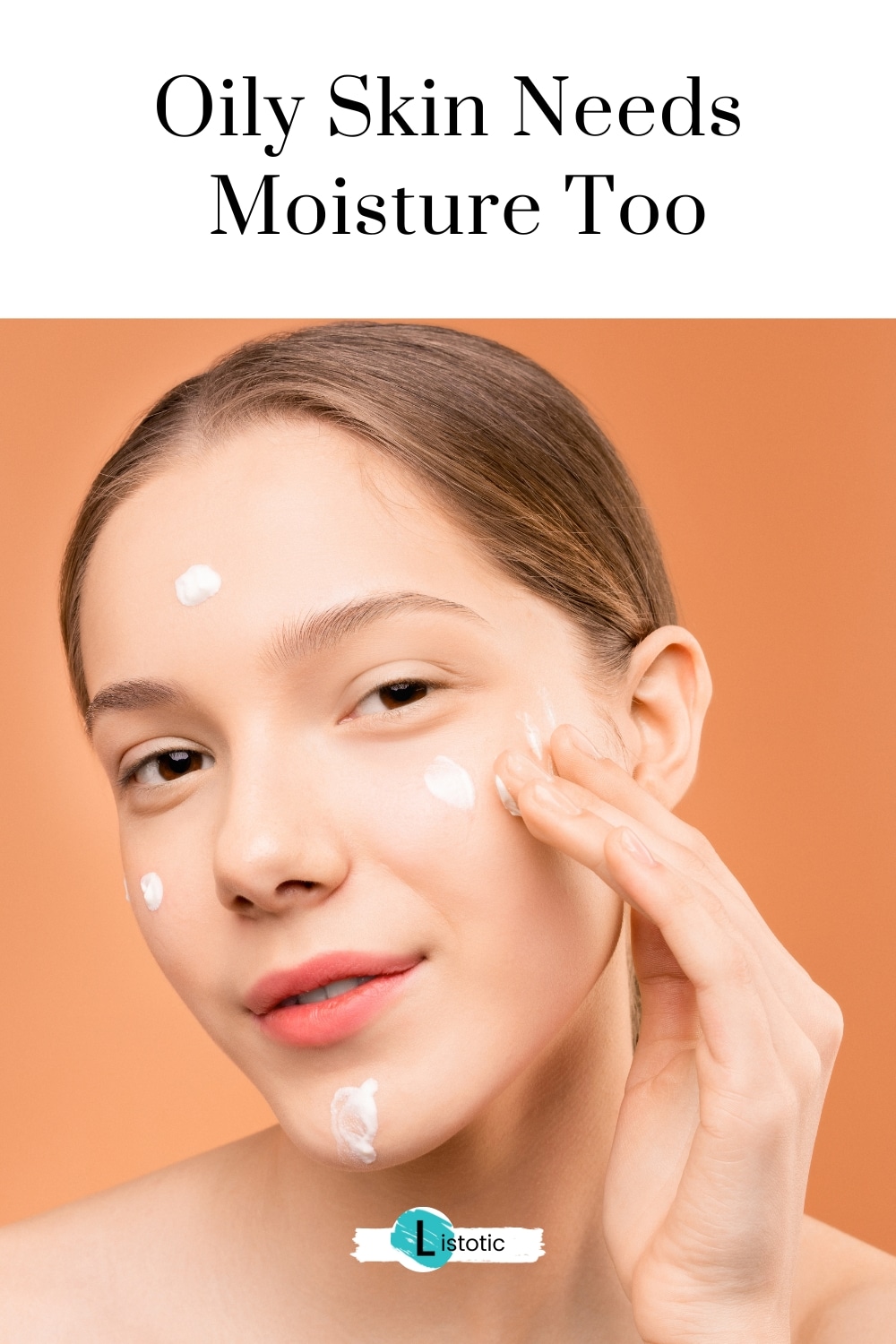 Tip #9: Liquid Collagen for Your Skin
Collagen is a protein that plays a vital role in maintaining the elasticity and firmness of our skin. As we age, our natural collagen production decreases, leading to wrinkles, sagging, and a loss of youthful radiance. That's where liquid collagen comes in – a powerhouse ingredient that can help replenish and rejuvenate our skin.
By incorporating liquid collagen into your skincare routine, you can experience a multitude of benefits. Firstly, this potent ingredient helps to improve the skin's moisture levels, promoting a plump and hydrated complexion. This is especially crucial for those with oily skin, as hydrating the skin actually helps regulate oil production. When the skin lacks moisture, it compensates by producing more oil, resulting in that unwanted greasy shine and increased breakouts. So, by providing your skin with the hydration it needs, you can actually help balance its oil production and create a more harmonious complexion.
In addition to maintaining hydration, liquid collagen also works wonders in reducing the appearance of fine lines and wrinkles. As it penetrates deep into the skin, collagen helps to stimulate the production of new collagen fibers, effectively filling in those pesky lines and giving your skin a smoother, more youthful appearance. By incorporating this powerhouse ingredient into your skincare routine, you can turn back the hands of time and regain that radiant, age-defying glow.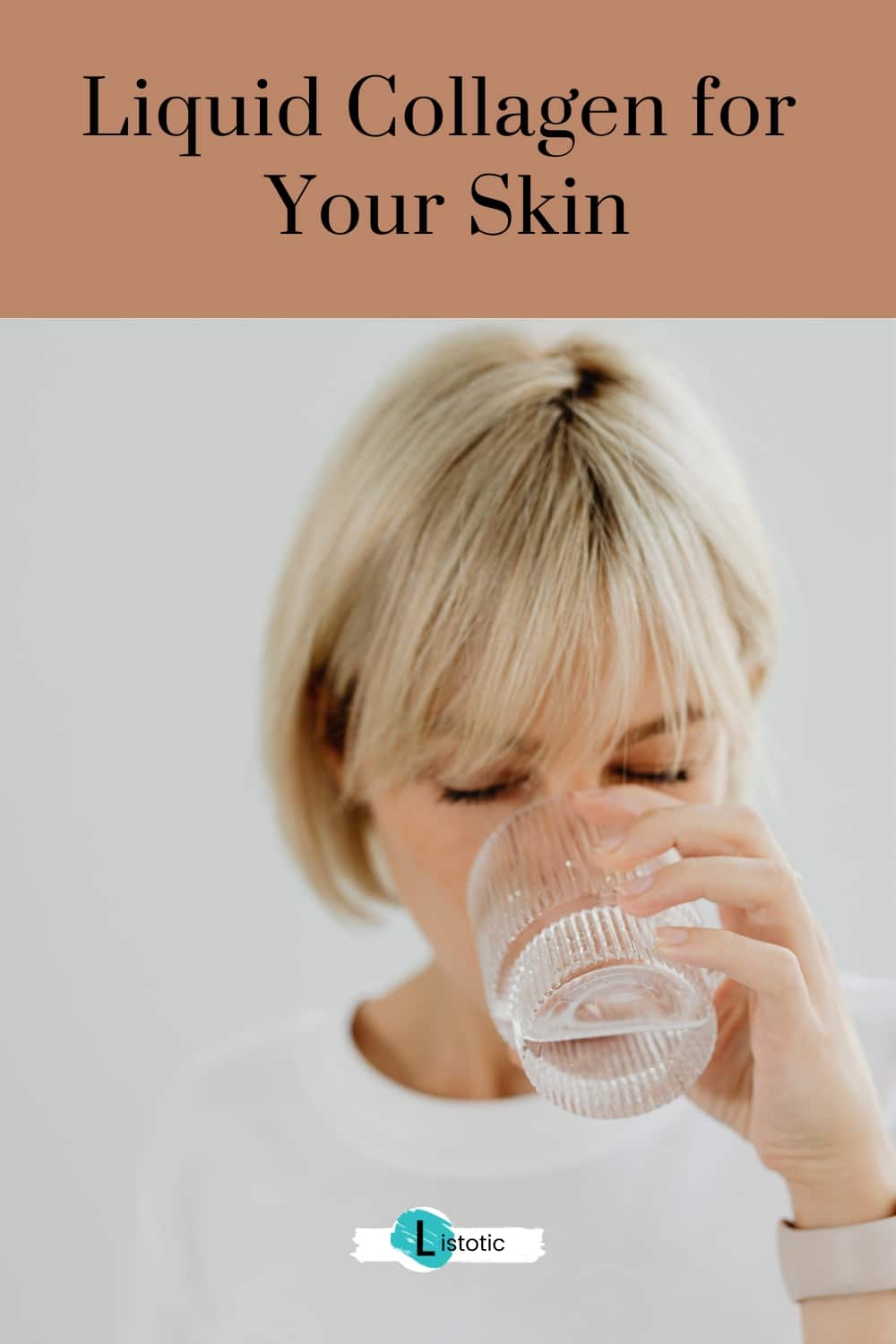 Tip #10: Try Dermaplaning
Dermaplaning is a safe and effective exfoliation method that involves gently scraping off dead skin cells and peach fuzz from the surface of your face. Using a surgical scalpel, a trained esthetician or dermatologist will lightly glide the blade across your skin, buffing away the buildup of dead skin and revealing a smoother, more radiant complexion. I use these tinkle razors or schick razors to dermaplane at home.
Not only does dermaplaning remove the dull outer layer of skin, but it also helps to enhance the absorption of skincare products. After dermaplaning, your serums, moisturizers, and other treatments will absorb deeper into the skin, allowing for the best results. This means all those anti-aging and hydrating ingredients you invest in will be able to work their magic more effectively.
In addition, dermaplaning can also help with the removal of peach fuzz. The fine hairs on your face can often catch and reflect light, giving your skin a slightly dull or uneven look. By removing the peach fuzz, dermaplaning leaves your skin with a velvety smooth texture and a more even-toned appearance. Applying your makeup becomes effortless, as products glide on easily and leave you with a flawless finish.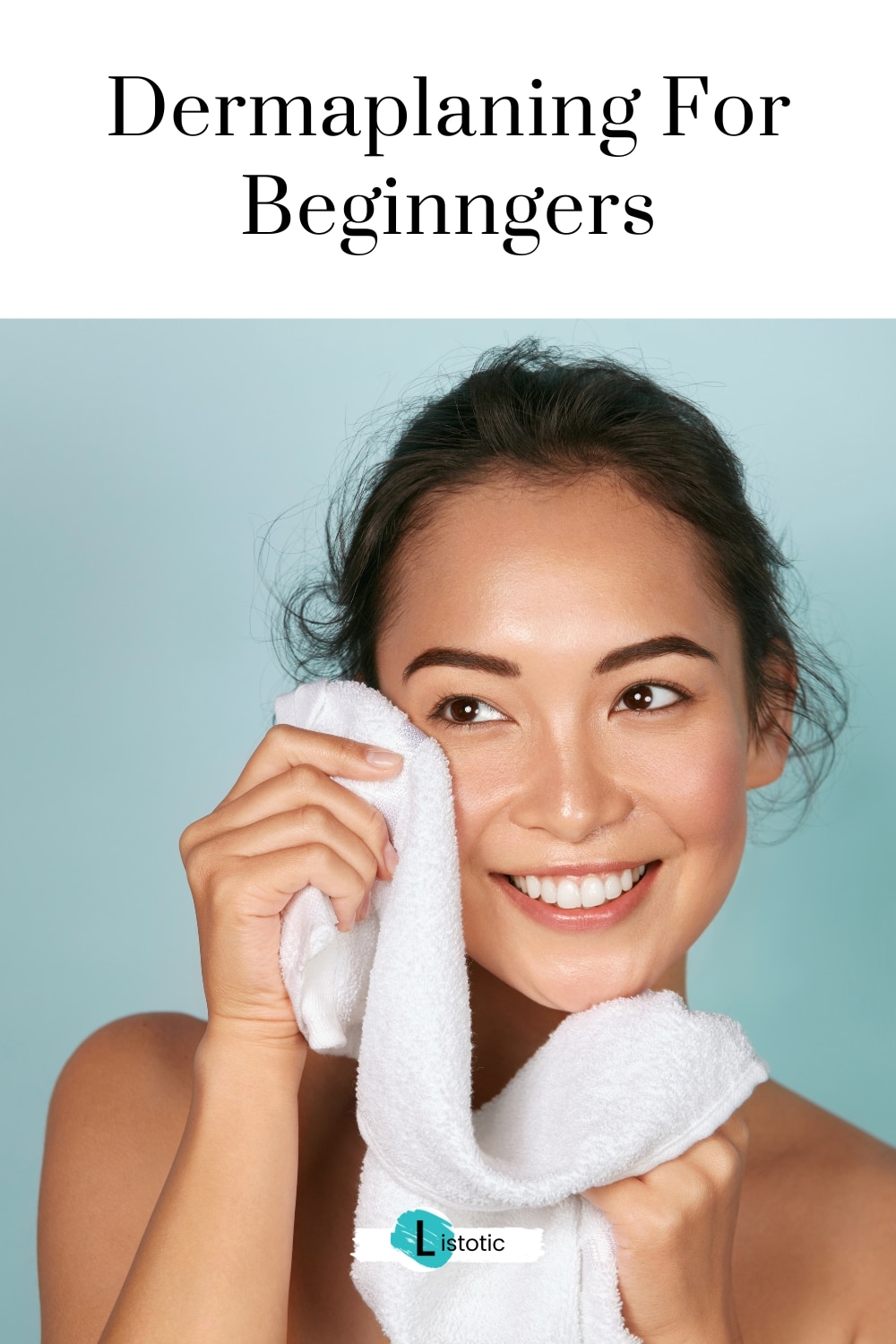 In the world of beauty, knowledge truly is power. After discovering these shocking beauty secrets, it's clear that upgrading your skincare routine is within reach. From the power of double cleansing to the surprising benefits of facial oils, and the game-changing effects of dermaplaning, these tips are the secret weapons you've been waiting for. Now armed with this information, it's time to take action and witness the stunning transformation for yourself. Remember, the key to unlocking your best self lies in the secrets you uncover along the way.
"The best foundation you can wear is glowing healthy skin."