Last Updated on June 9, 2020
13. Scroll To The Top Fast
Simply tap the Status Bar (it contains your network info, time, and battery life) to instantly scroll back to the top of your iPhone screen.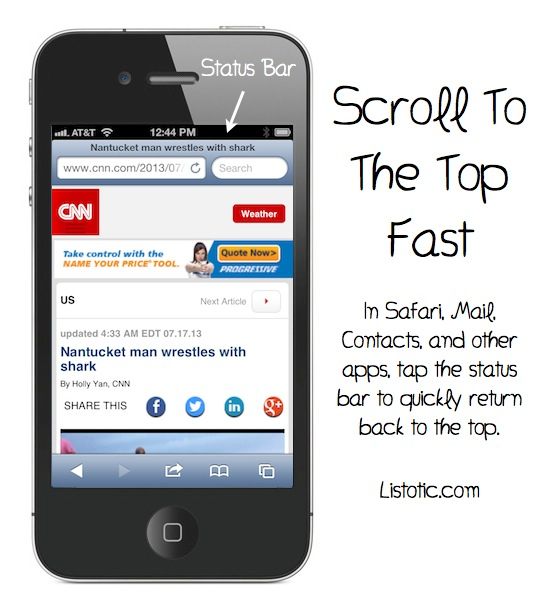 14. Drop A Pin
In Maps, touch and hold anywhere to drop a pin. This will give you the address and directions if needed. You can also share it with a friend to meet up.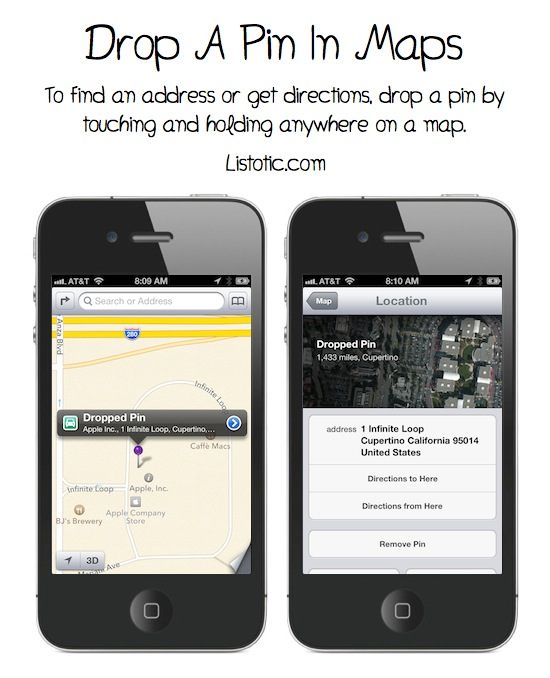 15. RTF Emails
To use those little added features that you'd have on your computer, highlight the word or words that you want to accentuate by double tapping the word(s), select the arrow key until you reach the BIU, and then take your pick from Bold, Italics, or Underline.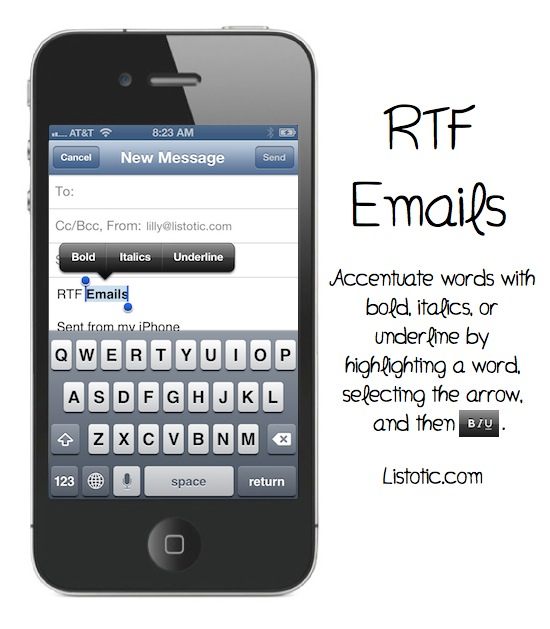 View the entire list of Awesome iPhone Tips & Tricks.
---