Last Updated on June 9, 2020
12. Easily Look Up A Word In The Dictionary
It happens to most of us; you're reading an email or web page and come across a word that stops you right in your tracks. You can easily get the definition without interruption by holding down the word, and then tapping define.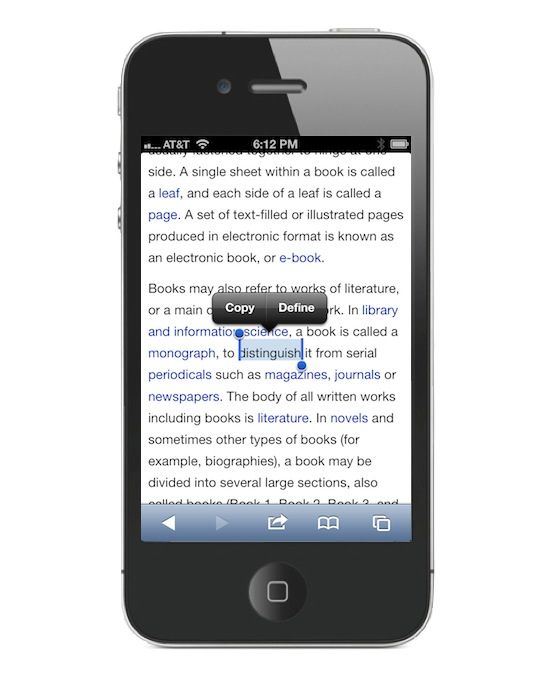 13. Scroll To The Top Fast
Simply tap the Status Bar (it contains your network info, time, and battery life) to instantly scroll back to the top of your iPhone screen.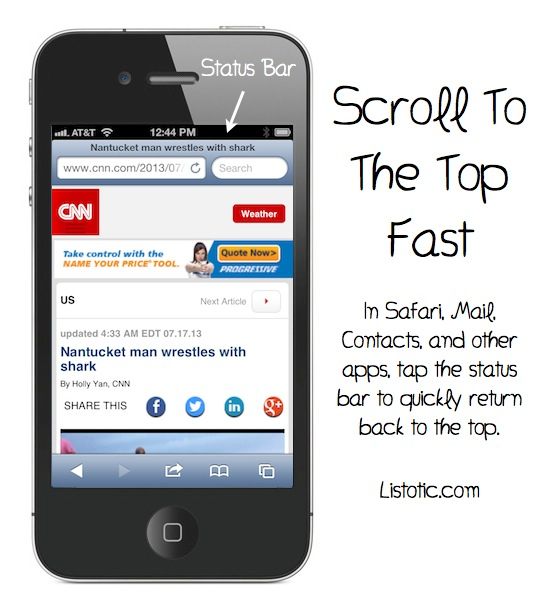 14. Drop A Pin
In Maps, touch and hold anywhere to drop a pin. This will give you the address and directions if needed. You can also share it with a friend to meet up.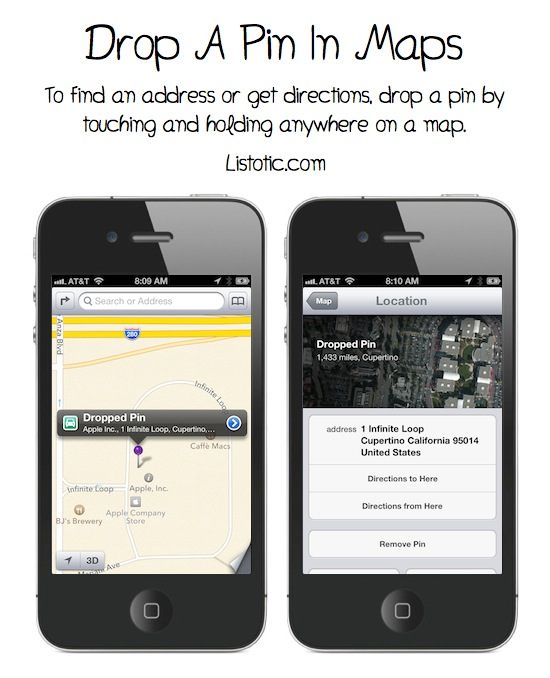 View the entire list of Awesome iPhone Tips & Tricks.
---