Last Updated on June 9, 2020
5. Use The Microphone To Write Emails
Instead of tapping on your iphone keyboard to type an email, tap the microphone icon and just start talking! When finished, tap done, and your words will appear as text. It's faster and more efficient. Say "period" to end your sentences, "comma" when needed, etc… This also works for text, notes, facebook, twitter, and more.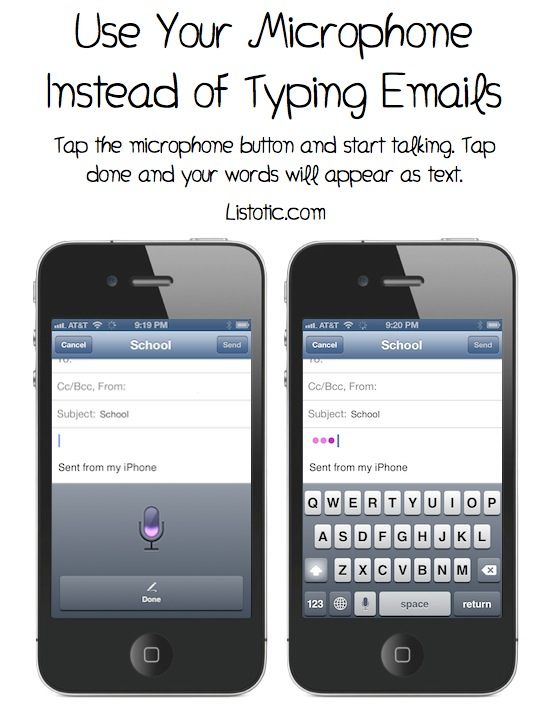 6. Use your Volume + To Take Photos
This works especially well when trying to capture a landscape positioned photo. While in your camera app, simply tilt your phone and click the volume + button. It helps keep a steady hand! This works with the volume button on your headphones, too.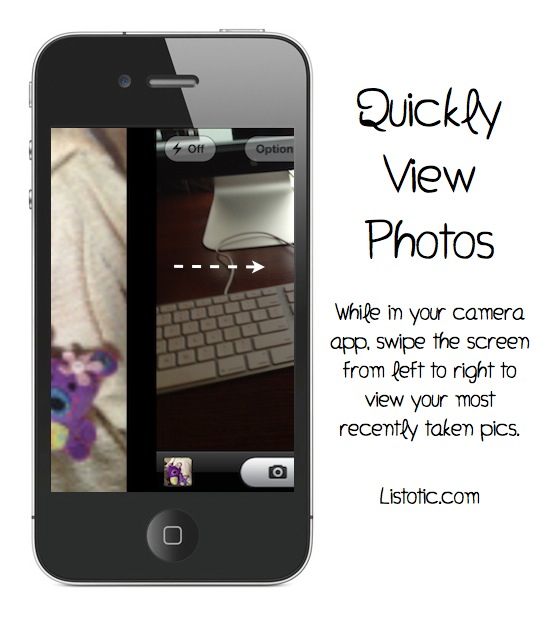 7. Quickly View Photos You Just Took
Want to see if that photo you just took is any good? While in your camera app, simply swipe the screen from left to right to view your most recently taken pictures.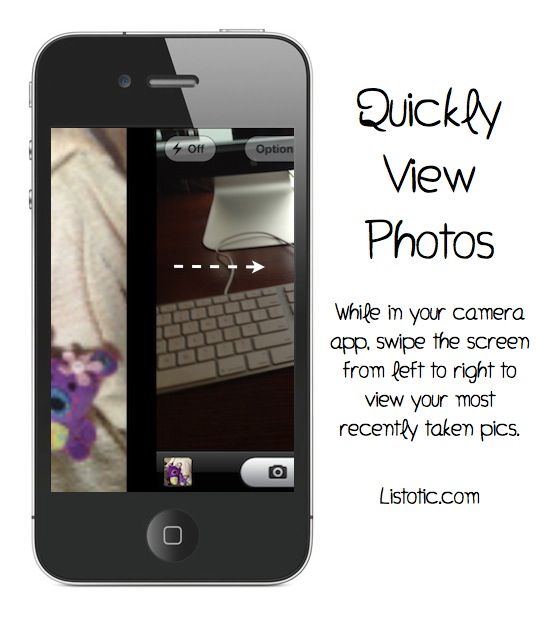 View the entire list of Awesome iPhone Tips & Tricks.
---