Last Updated on June 25, 2019

Can we talk? – The April Newsletter
Just like last month, we are going to take a moment to "over-share". If you missed last month's confession click here.
Ok, here we go with another honest truth uncovered…
True Confessions of a Busy Woman – Truth #3
I throw away (most – but not all!) of my kid's artwork… Well, actually I don't just throw it away; I discreetly tri-fold it in alternating angles with the last fold inward, tuck it vertically into the south-east side of the tallest lidded-trash can, triple cross my fingers and hold my breath the next time the lid is opened by my unsuspecting child.
Gasp! How could I? Seriously… I have a 1st grader and a preschooler who weekly bring home enough papers, cards, worksheets, artwork and certificates to argue taping a "report as spam" reply to their backpacks.
Here are the 3 conditions a piece of paper or artwork must meet to be placed in my "save" basket.
Are the kids proud of it?
Is it uniquely special to me or my husband?
Is there space to preserve it or display it?
If it meets all those requirements it is congratulated and placed in the upstairs office. I plan to have the papers completely organized by the time my kids turn fifty. Promise?!?
How do you decide what artwork to keep or toss from your kids/grandkids/nieces/nephews/neighbors? Email us at: [email protected] I'm sure we can relate!
Featured post
Kids asking – Can I have a snack? Whip this up next time!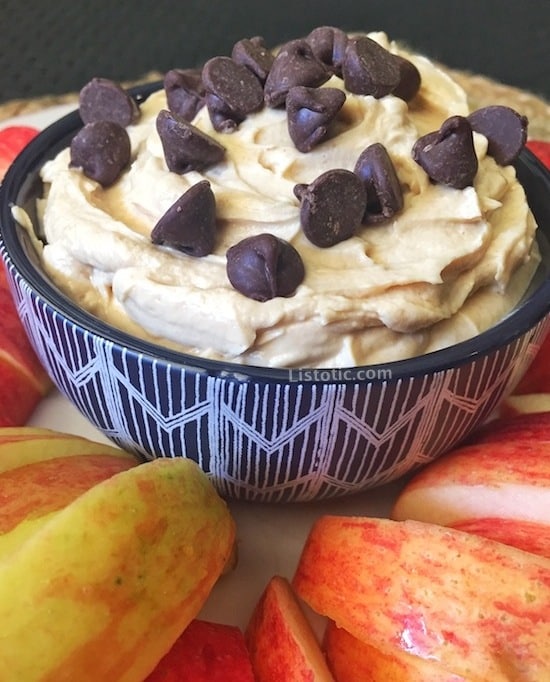 Spring Cleaning Tips and Hacks
NEW! Easter Preparations:
Let's Party!:
On the Menu:
We should get together again soon…
Visit us on Facebook, Pinterest and Instagram
Cheers!
Andrea & The Listotic Team
P.S. Check out our previous Newsletter – March 2019