Last Updated on December 31, 2021
Keeping a closet organized can be a chore! Find Tips & Tricks to master closet organization and a sense of calm.
Spring is here and thinking about the master closet organization can bring anxiety. But, these tips & tricks to master closet organization can bring a sense of calm and pride.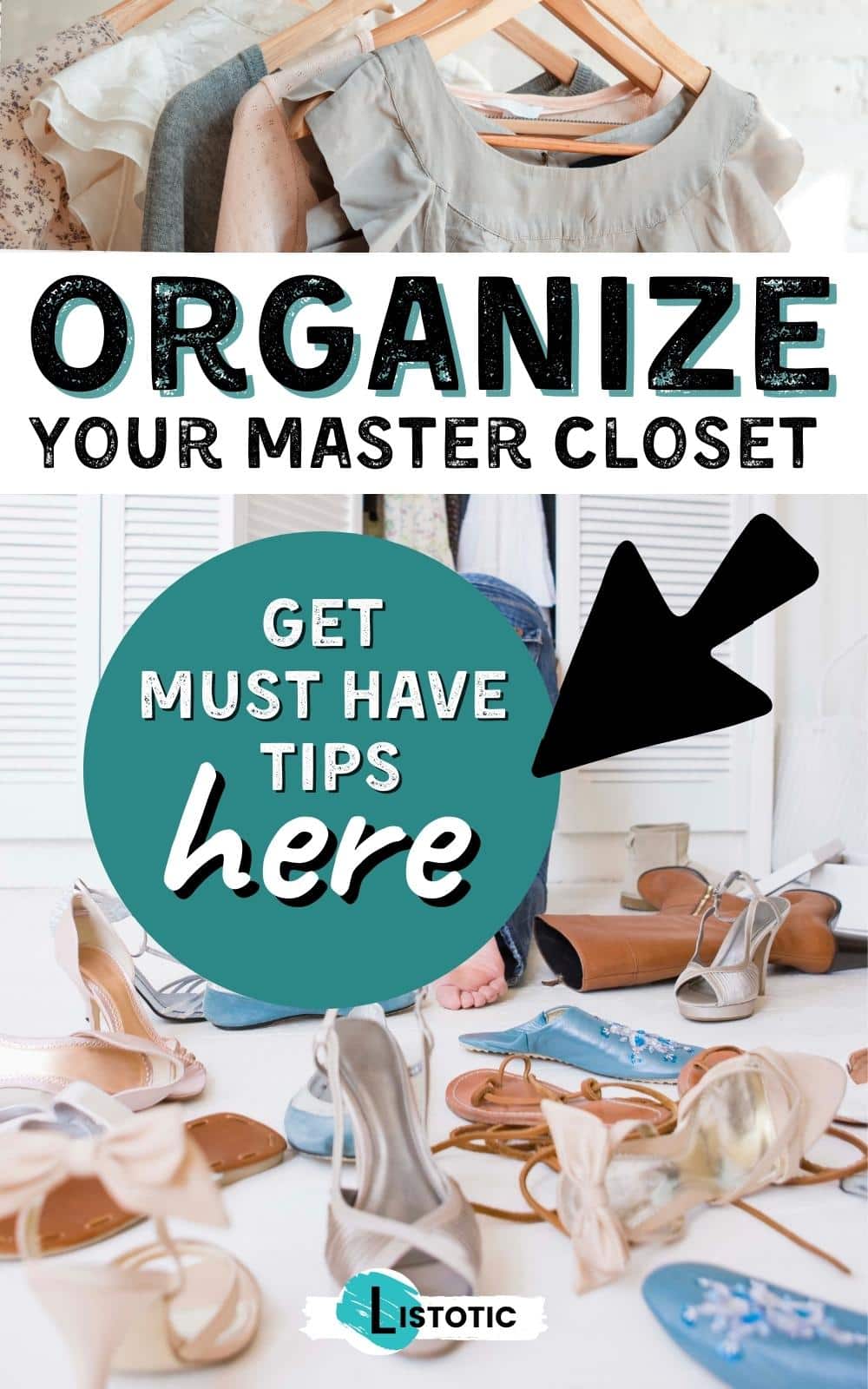 1. Find a Positive Outcome from Closet Organization
Tidying up with Marie Kondo must have been the perfect way to welcome in the year 2019 in a minimalist fashion. People all over the world are training themselves with the help of Marie Kondo's book and Netflix series to organize their closet, tackle the job of decluttering their home, practice the ultimate method to fold a shirt and master the art of the Marie Kondo pants fold. Check out all the positive outcomes this new trend can bring to your life in this article on One Kings Lane.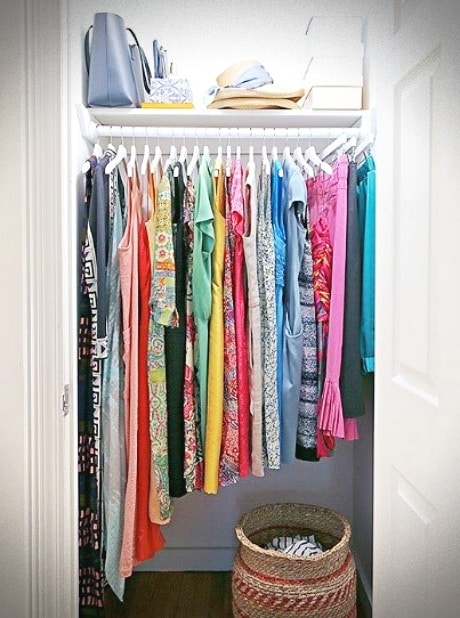 2. Master Putting Away Your Clothes
If you haven't had a chance to read or watch Tidying up with Marie Kondo – the Japanese declutter master – take a minute to check out this article on We KonDo it! Sure it's easy to throw all your clothes out of the closet and on the bed but how about putting things away? I love how a do-it-yourself closet organizer Danielle simply sums up the best practices of tidying up your closet. Her DIY tips are helpful because she shows you how to apply the rules to your own personal closet situation before deciding if you will organize by color, organize by length, heaviness or come up with a combination of the options. Start your declutter challenge by hearing from someone who has done it themselves.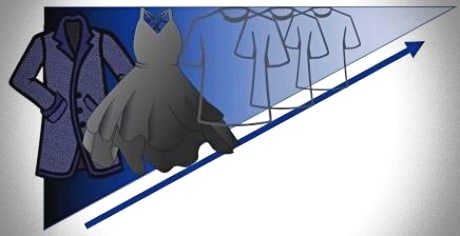 3. Tips and Tricks to Organize Your Closet and Keep It That Way
Is it possible? Can you truly organize your closet for good and keep it that way? This article found on Elbow Room recommends 18 helpful strategies from professional organizers on closet organization systems that work. If you don't find some ideas in there that raise your eyebrows then you probably already have a tidy closet. The best way to declutter and organize your closet is to read up on best practices so you can do it yourself.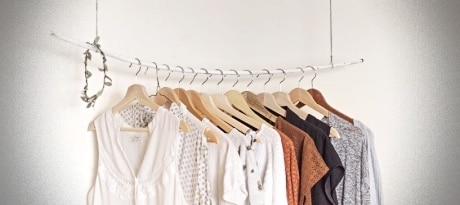 4. To Fold or To Hang?
To fold or to hang? That is the question – answered in this blog post by One Good Thing If you were ever wondering if you should fold a shirt or hang a pair of pants, this article will give you the space-saving hacks you need to make some room in your small closet space and take control of your closet organization system.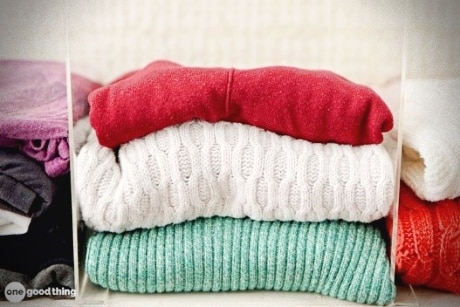 5. Color Code Your Closet for More Than Eye Appeal
Professional closet organizers always leave the final reveal with a beautiful color-coded closet. But, this guide by Simply Spaced points out that Closet organization by color has more advantages than eye appeal. Having a color-coded closet space can help with being efficient in your morning and makes locating the perfect shirt a breeze. Read more about Closet Organization by color from Monica Leed.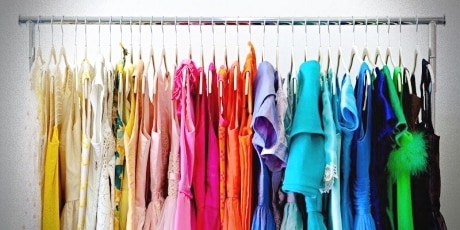 6. Declutter Challenge
I challenge you to check out this article on Clean & Sensible. A declutter challenge might be just what you need to detox your closet, home, and life. My personal favorite is turning your hangers around and then at the end of the year taking inventory of which hangers are left untouched. Next, donate the items that have not been turned! I love this easy-to-use, step-by-step guide to achieving decluttering and organization in just 31 days. If 31 days just is isn't going to be enough time, check out another declutter challenge by Creating Mary's Home where she walks you through all the best ways to declutter over a 13 week period with printables, Facebook groups, success stories, and more.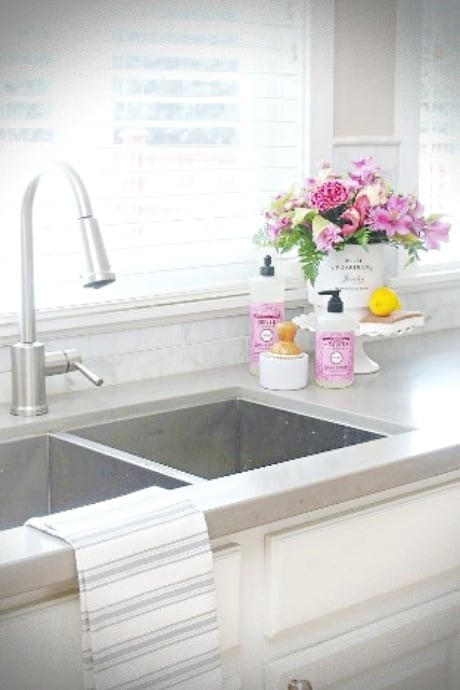 7. Minimalist Living
Stuff doesn't always equal happiness Dave Ramsey and Rachel Cruze are on a mission to help families in America find the style of minimalist living to help them get debt-free. And, specifically, they are helping families declutter their lives of all unnecessary baggage in this article How to Declutter Your Life. Rachel challenges us in this article How Minimalist Living Can Help You Pay Off Debt to simply find items you can do without. Decluttering the house can have so many more advantages than more space. It can help you to gain financial freedom as well.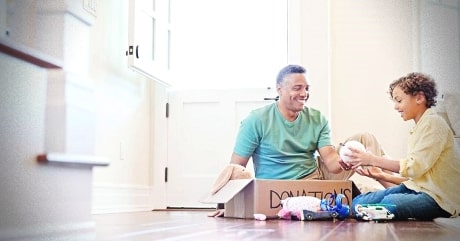 8. Organize Your Closet and Get a Tax Deduction
Check out the before and after pictures from Cammie's recent closet organization project. She takes you through a step-by-step sorting and reorganizing of her closet. And, she gives you some helpful information about getting a tax deduction for your deductible donation. As a matter of fact, we could all learn from her advice!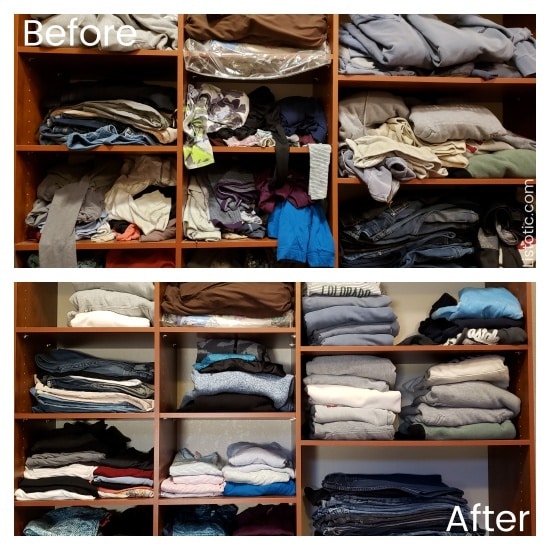 9. How to Declutter Without Feeling Guilty
When it comes to decluttering, some people feel guilty when they throw away or donate items that they received as a gift, or may have spent a sizable amount of money. However, Maureen from A Debt Free Stress Free Life gives guidance on avoiding the guilt of decluttering.