Last Updated on May 28, 2020
I have to say, I normally get very intimidated when it comes to projects that involve sewing. I tend to steer away from them, but after my hunt for different ways to customize your clothes, I am really quite inspired! Most of these are very easy, in fact, a lot of them don't even require a needle or thread; just a few creative folds, knots, and cuts. I'm anxious to go through my closet and see what I can make out of some of my old things. My husband may also be missing a few shirts once I'm done, but I doubt he'll notice. Maybe you'll find inspiration with these clever ways to refashion your clothes.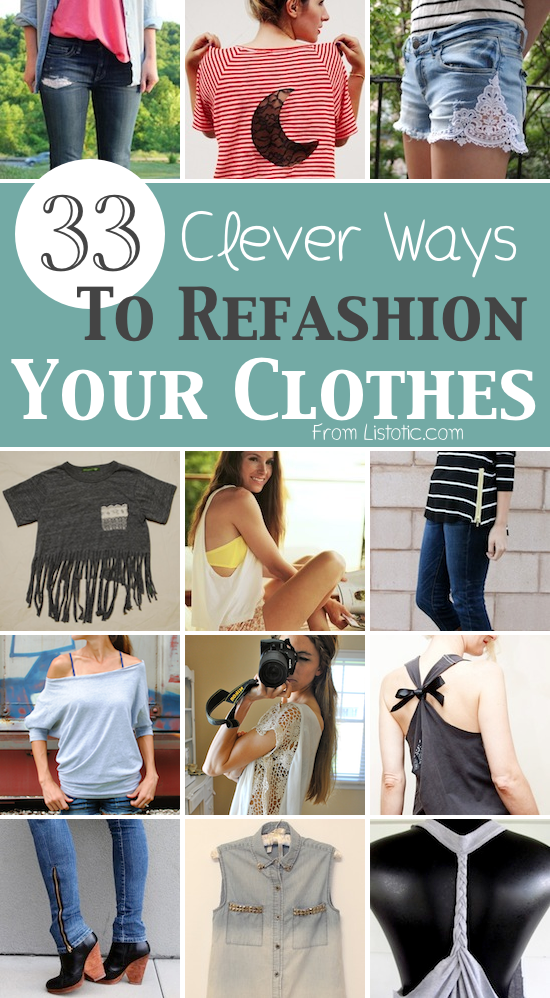 View the entire list of Clever Ways To Refashion Your Clothes.
---