Updated on
Best Scrambled Eggs You've Ever Tasted!
If you're on a low carb or ketogenic diet, then you've probably eaten your fair share of eggs! Because they are low carb and high in fat, they are a breakfast staple for anyone on a low sugar diet, so it wouldn't be surprising if you're starting to get tired of them. I'm always looking for new ways to cook and enjoy them, and recently discovered that I actually like them best the traditional scrambled way but with lots of butter and heavy cream! Perhaps you already add cream and butter to your eggs, but don't be afraid to add in more than a dollop for the best-scrambled eggs you have ever tasted.
Put down the carbs and no one gets hurt!
Watch How to Make the Best Scrambled Eggs
Best Scrambled Eggs
INGREDIENTS
2 eggs
1 1/2 tbsp butter
1 1/2 tbsp heavy cream
INSTRUCTIONS
In a small bowl, use a hand mixer or fork to mix your eggs and season to your liking. I prefer garlic salt and fresh cracked pepper.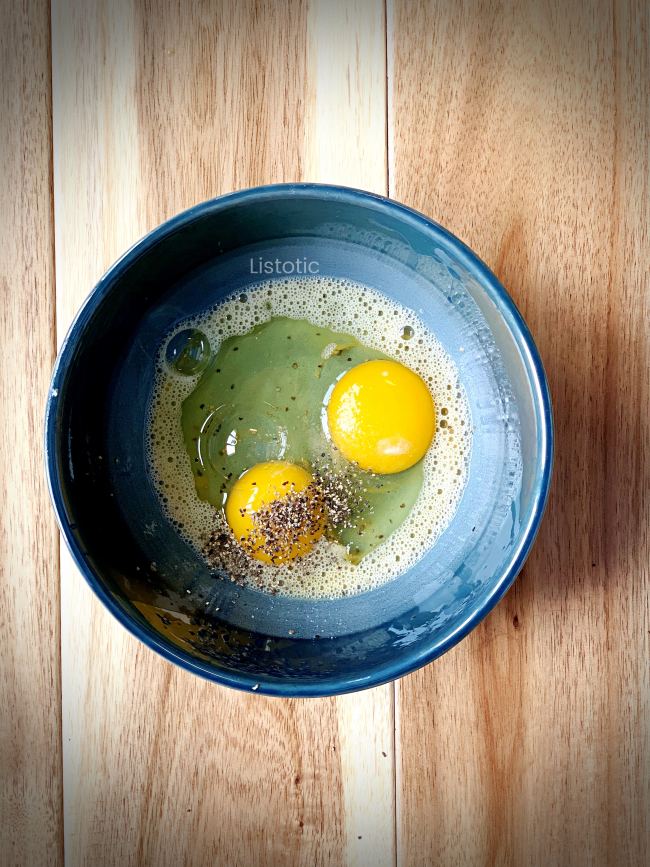 Heat a small non-stick skillet to low, then add your butter and heavy cream to the pan.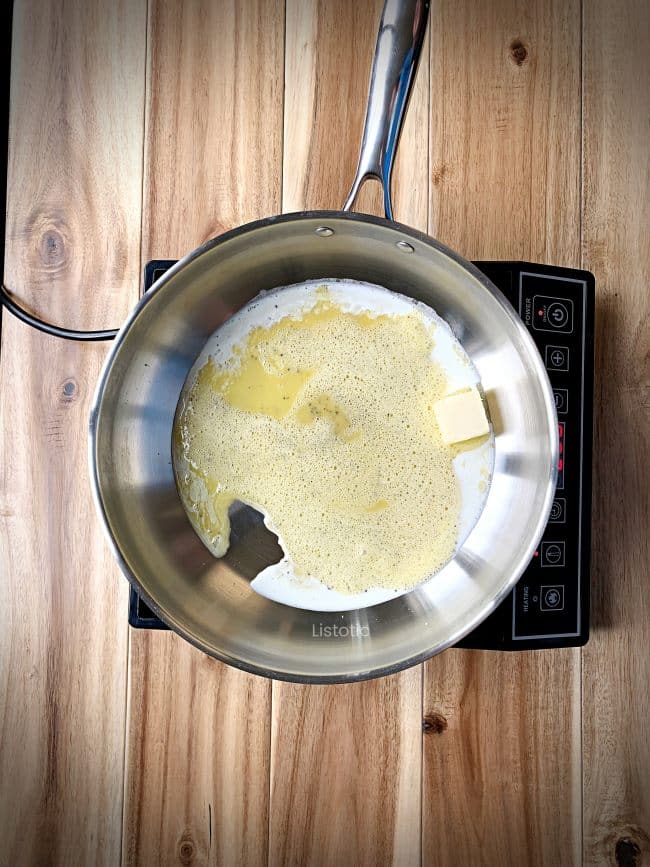 Using a silicone spatula, mix the butter and cream together, and then add your egg mixture to the pan.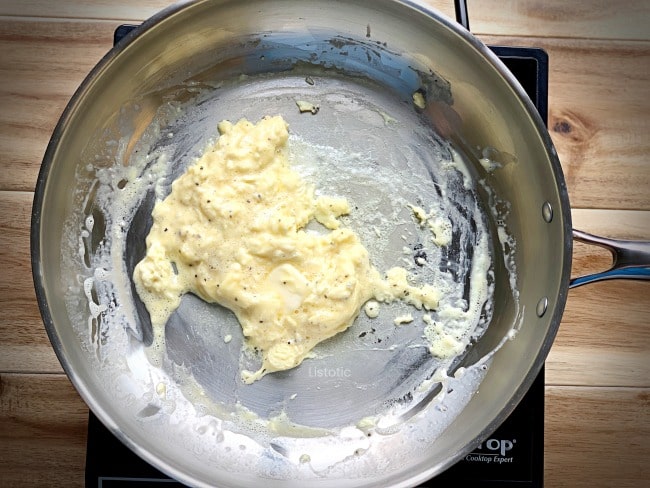 Slowly and constantly stir and scrape the mixture together until your eggs are cooked to your liking.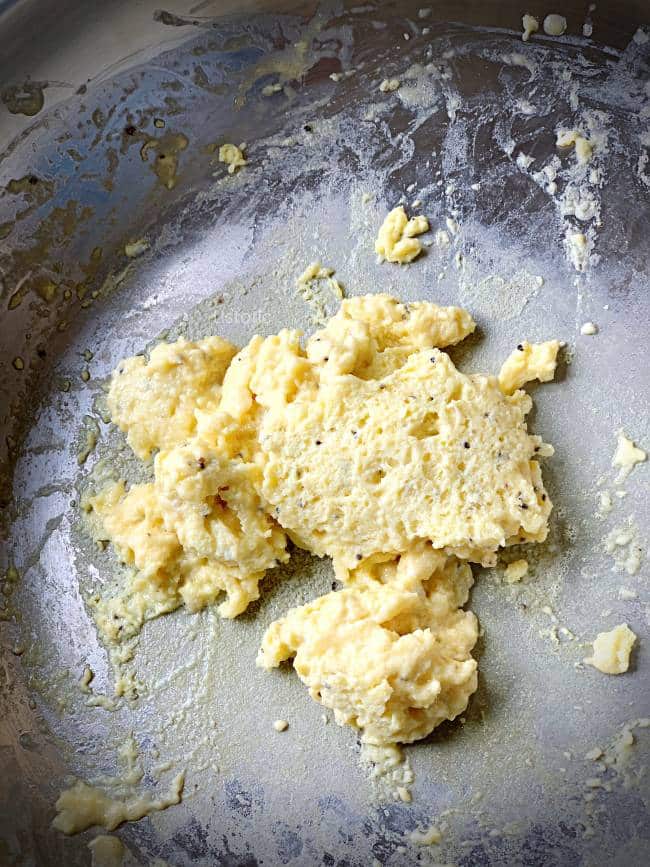 Enjoy! Feel free to add fresh herbs, cheese, avocado or sautéed veggies.
TIPS
The lower and slower you cook the eggs, the better! Use your spatula to slowly push the eggs from one side of the pan to the other.
The more you mix your eggs before adding them to the pan, the fluffier they will be. Use an electric hand mixer for the best results. This is especially helpful if you're making scrambled eggs for a crowd. Whatever you do, do NOT crack your eggs into the pan.
A silicone heat-proof spatula seems to be the best tool for the job. It makes it easy to scrape the eggs at the seam where the sides of the pan meet the bottom.
Remove your eggs from the pan just before they look done as they will continue to cook after you remove them from the heat.
Best Scrambled Eggs for a Keto-Friendly Meal
Enjoy your scrambled eggs with a side of peppers, cottage cheese.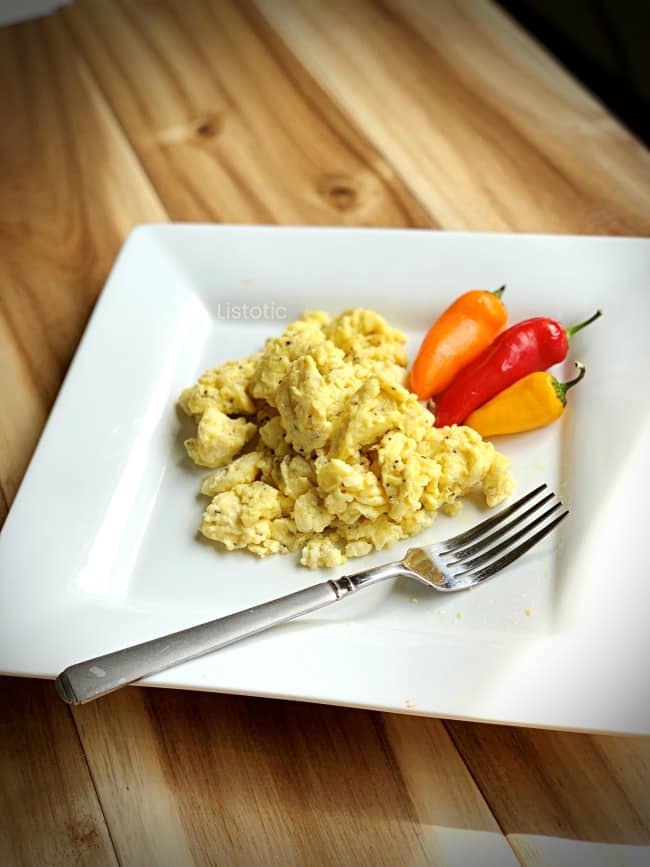 .
Or, add some bacon and cheese. Who doesn't like bacon??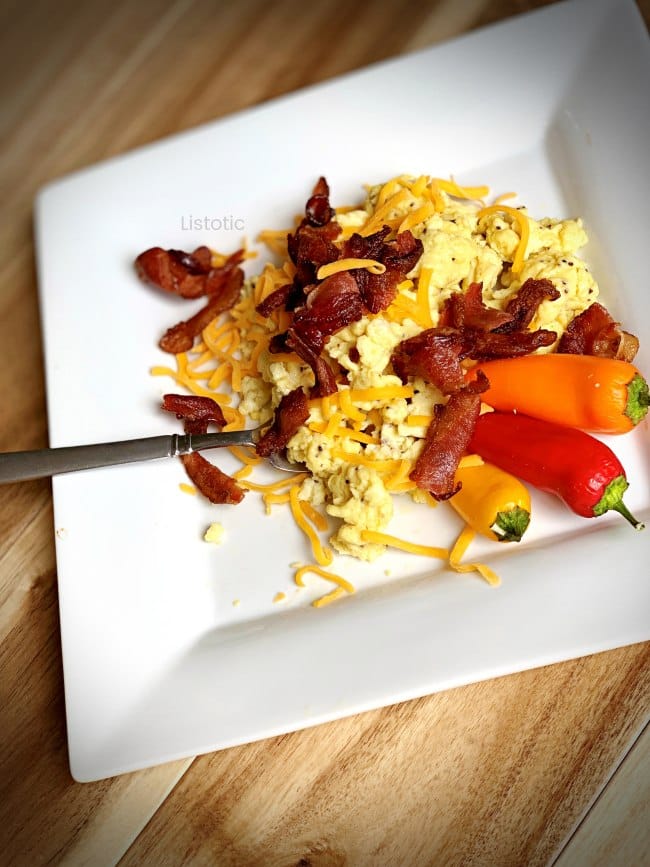 ---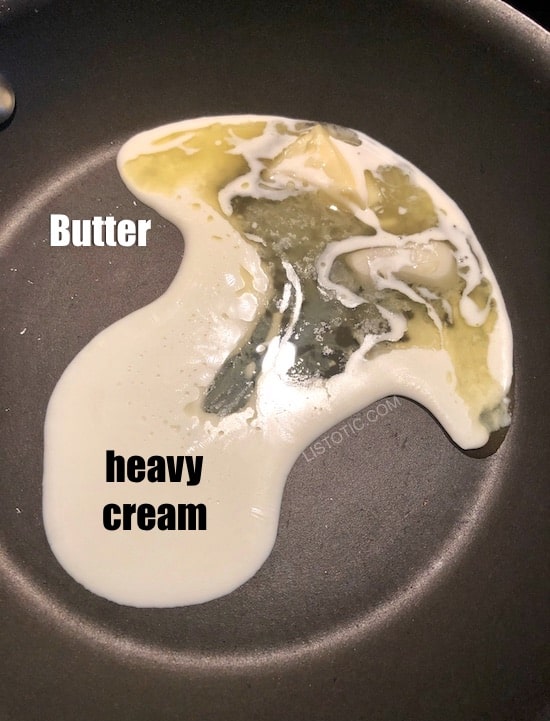 With enough butter, anything is good.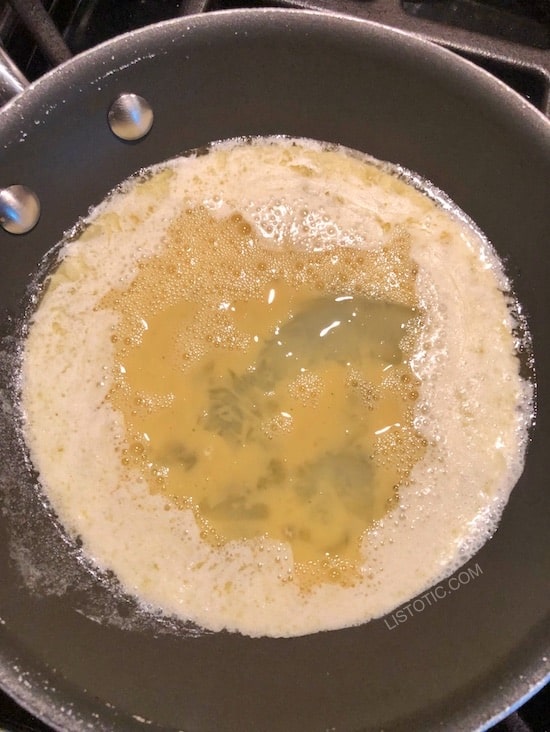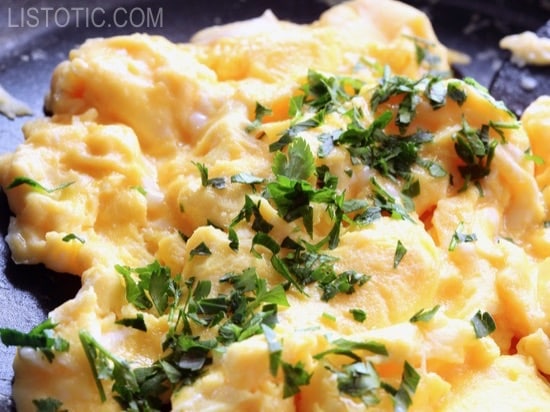 I usually sautée red bell pepper and zucchini to go with my scrambled eggs, because it's my breakfast favorite! Plus I get some of my veggie intake done for the day.

Here's a terrible joke for you while you're scrambling eggs:
Whenever a bird craps on my car, I sit on my front porch and eat scrambled eggs just to let them know what I'm capable of.