Updated on
This low-carb, sugar-free, heavenly dessert pudding is so rich and wonderful you won't need much to satisfy your sweet-tooth.
The texture is almost like a cloud of frosting, only less sweet and more fluffy. The best part about this "mousse" is that it's SOOO stinkin' easy, and you can use any flavor of instant pudding that you would like. Lemon is my favorite, but they're all good!
Use any flavor of sugar-free instant pudding that you would like…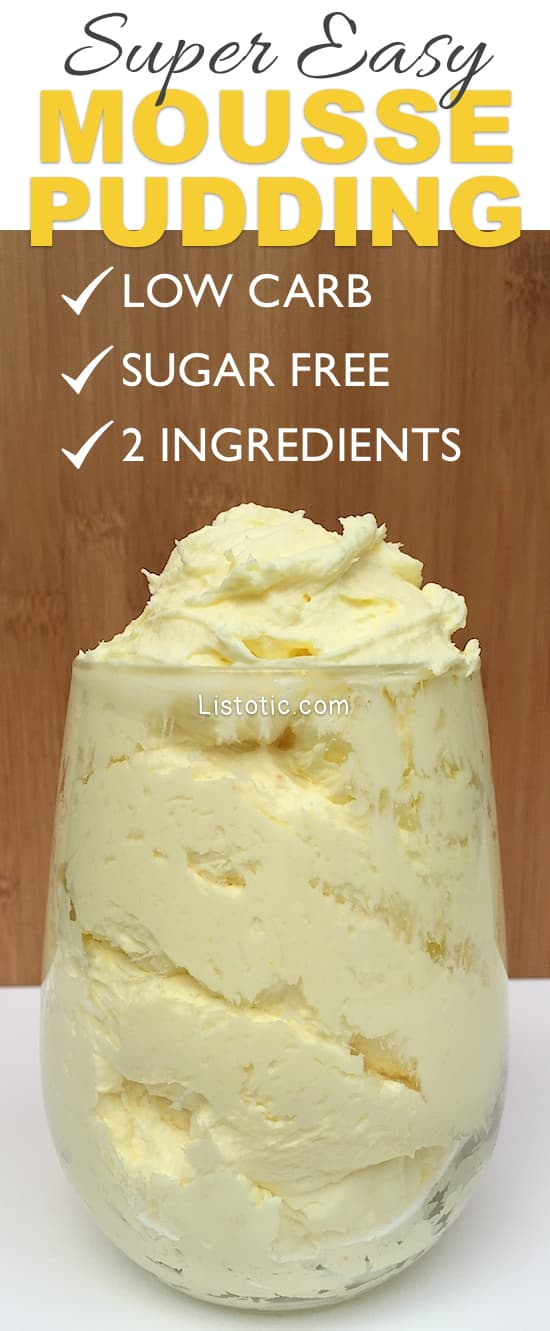 It's so rich and dreamy, a small tablespoon is enough to satisfy your sweet tooth.

Low Carb Mousse Pudding Recipe
INGREDIENTS
Heavy Whipping Cream
Sugar Free Jell-O Instant Pudding (any flavor)
INSTRUCTIONS
Make the instant pudding according to the package directions, only substitute heavy whipping cream for the milk.
Use a hand mixer to combine the two, place the mixture in the fridge for a few minutes to thicken it up a bit, and then continue using your hand mixer until you get the consistency you like. It gets super thick and fluffy!
TIPS
You can also use regular Jell-O Instant Pudding if you're not watching your sugar intake.
For a lighter version that's still much fluffier than regular pudding, try using half whipping cream and half milk.
Try freezing it! It makes an amazing sugar free ice-cream like dessert.
Put it in a pie crust or use it in a layered dessert.
Top it with fruit (raspberries are good with the lemon flavor!)
Use it as a dip with vanilla wafers or graham crackers.
***This dessert is super filling (like eating fudge), so you don't need much. You could literally eat a tablespoon a day to satisfy cravings.***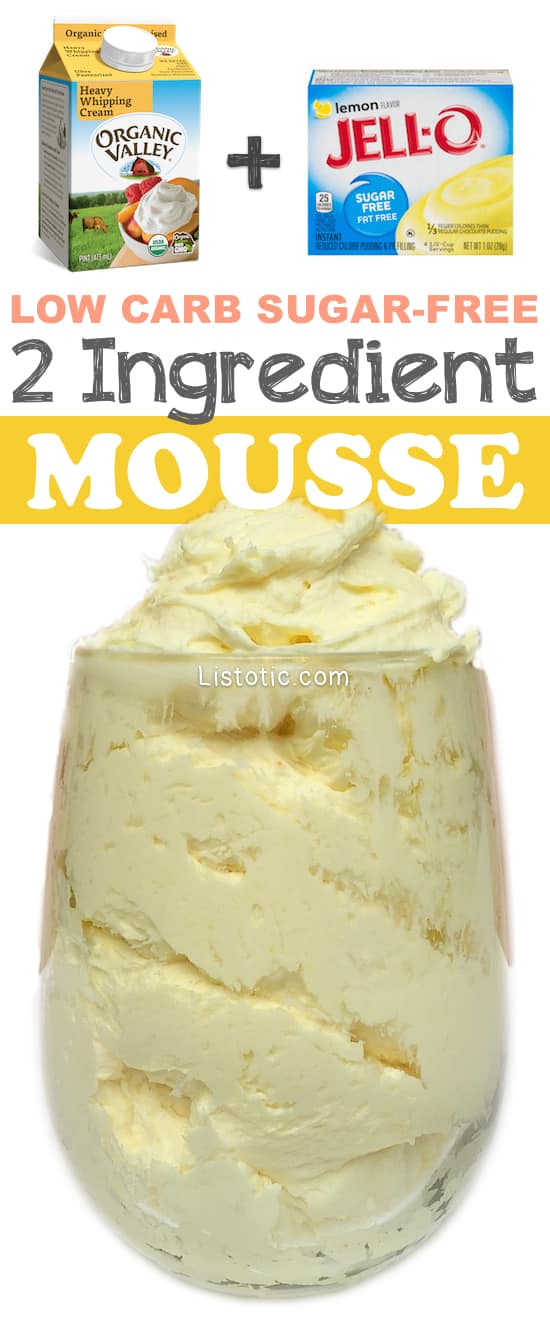 Speaking of Easy 2-Ingredients treats, check out this whipped peanut butter recipe!
Britt has taken 2 simple ingredients and turned them into a delicious low carb dessert. Check out the recipe and instructions over at Screwed On Straight. She has a ton of other Keto recipes, too!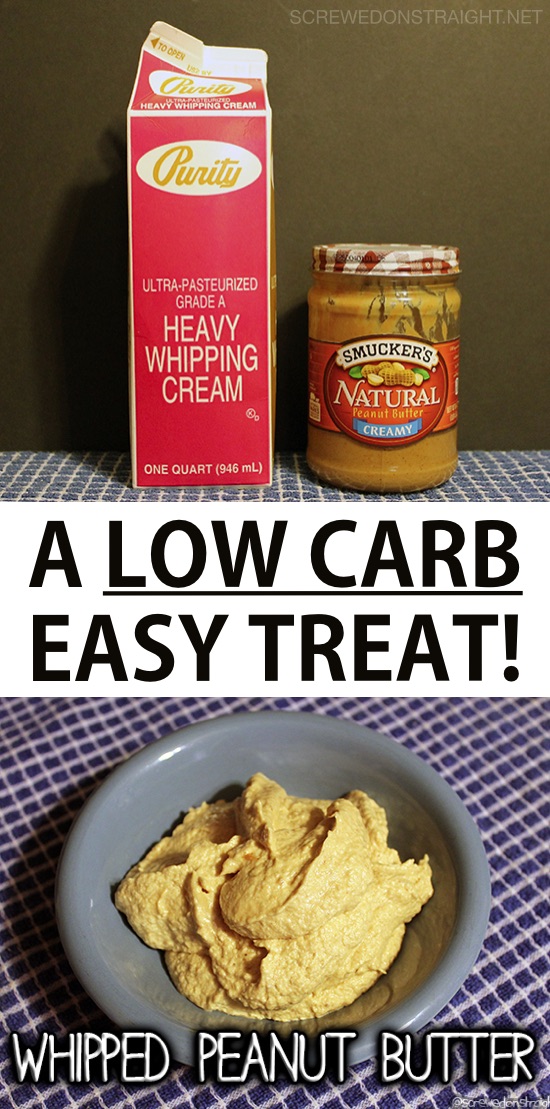 Whipped Peanut Butter From Screwed On Straight