Last Updated on December 1, 2020
Easy Low Carb Breakfast Ideas
Here is a round-up of some of my favorite low carb breakfast ideas to make your mornings a breeze.
Breakfast seems to be one of the hardest meals of the day to make part of a low carb diet. Most of us are rushed to get out of the door, and simply don't have time to scramble eggs, sautée veggies and fry up bacon for a well-rounded meal. Pouring a bowl of cereal is so much easier! Ugh.
Fortunately, if you plan ahead, you can meal prep a few breakfast recipe ideas that will last you the entire week! I like to spend a few hours on Sunday baking and prepping my favorite low carb breakfast ideas that I can simply grab and eat throughout the week. Everything from egg muffins to low carb biscuits!

1. Easy Low Carb Egg Muffins
Egg muffins are so versatile in that you can add just about anything to the mix and always have something new and exciting to eat for breakfast. Once you know the basics, you can whip them up in no time!
Easy Low Carb Egg Muffins
INGREDIENTS
12 large eggs
Approximately 2 cups of the mix-ins of your choice (cheese, ham, bacon, spinach, bell peppers, broccoli, zucchini, etc.)
seasoning to taste
INSTRUCTIONS
Preheat your oven to 350 degrees and generously grease a muffin pan.
In a large bowl, scramble and season your eggs.
Chop, grate and prep your mix-ins and distribute them evenly into your muffin pan. I like to do it this way to ensure that each muffin has an equal amount. It also makes it easier to customize your muffins if, for instance, you're making half with bacon and half with-out.
Scoop or pour the scrambled eggs evenly over top of your mix-ins until each one is nearly full.
Bake at 350 degrees for approximately 20 minutes. Every oven varies so check them at 15 minutes to make sure they're not overdone.
Store any leftovers in the fridge for up to 5 days and enjoy throughout the week! Simply reheat them in the microwave for about 20 seconds.
Although similar to egg muffins, these sheet pan eggs will completely change the way you meal prep! Once baked, you can cut them to any size or shape you'd like, and enjoy them the entire week, plus they are thin enough to layer in a breakfast sandwich! You can thank PaleoHacks for this brilliant make-ahead breakfast idea.

Breakfast Casseroles can be are a low-carbers best friend. There are so many delicious ways to whip one up, but Taylor's Italian recipe from FoodFaithFitness will knock your socks off! This recipe will also last you at least 5 days in the fridge.

I'm kind of thinking that ham might be the tastiest tortilla ever! Bake these suckers up and simply reheat them for a few seconds in the microwave to enjoy the entire week.

Ready in just 15 minutes, these meal prep eggs will make your morning breakfast so quick and easy! They're perfect for smooshing between a low carb biscuit or even eating alone. SavorAndSavvy has got this make-ahead breakfast idea all figured out for you.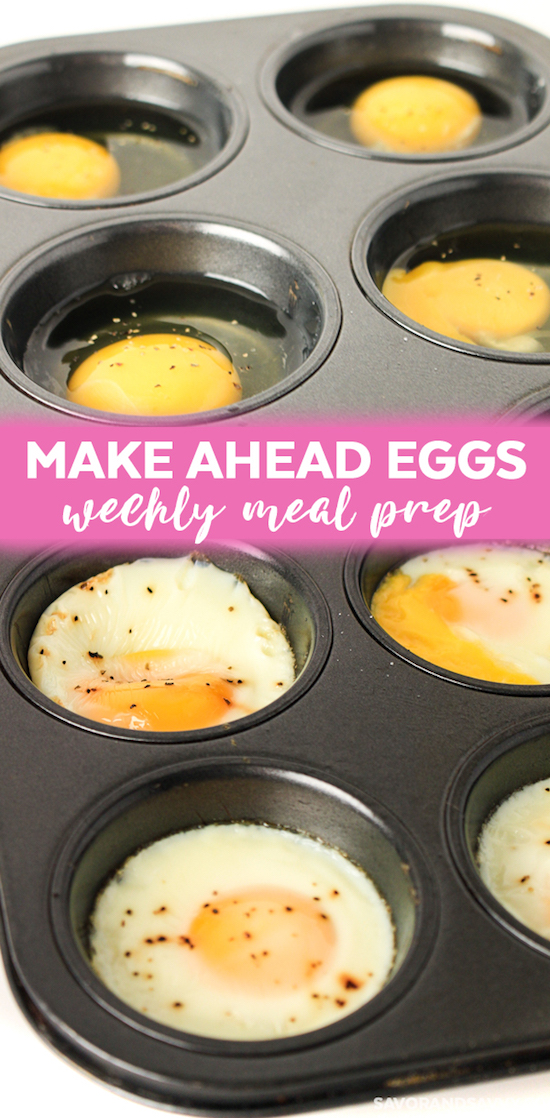 6. Breakfast Lettuce Wrap
Better yet, throw one of those make-ahead eggs into a lettuce wrap! You can also make the bacon ahead of time, as well as wash and dry a few large romaine lettuce leaves, and you have a delicious low carb breakfast ready in less than a minute.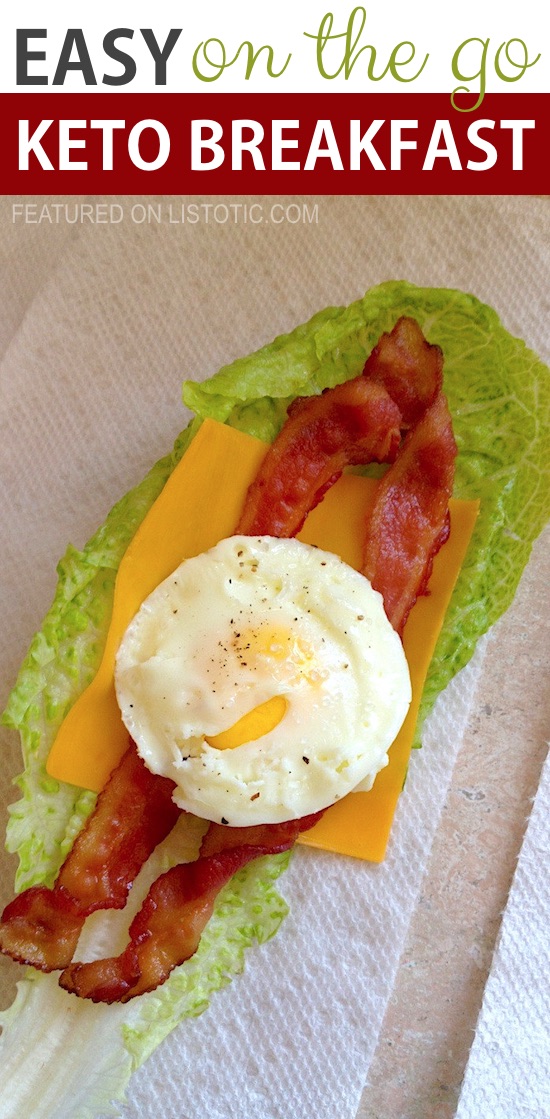 Tired of eggs yet? Yeah, me too. Believe it or not, you can enjoy bread and biscuits on a low carb diet, and SnapGuide will show you how. Imagine some bacon and eggs smooshed between one of these guilt-free biscuits!

Now, imagine a low carb biscuit already stuffed full of of cheese and sausage! These bad boys freeze really well too, so you can make them ahead of time and enjoy one whenever you would like. HowToThisAndThat has got the recipe perfected.

Speaking of sausage, this recipe is killer! It can be enjoyed for breakfast or simply as an easy on-the-go snack. Just a few of these little puffs are super filling, and usually last me 3 or 4 days. You can find the recipe over at my other blog Instrupix.com.

Pancakes are also something you would never guess could be enjoyed on a low carb diet, but tasteaholics can show you how to make them guilt-free with coconut flour and protein powder! Make a large batch, and refrigerate or freeze them to enjoy whenever you would like.

There aren't any actual oats in this recipe, but it sure does feel like you're eating them! You can place all of the ingredients into a microwave safe container the night before, and simply heat it up in the microwave for about a minute in the morning.
ScrewedOnStrait has a got a very simple yet delicious recipe. I like to top it with fresh berries. 🙂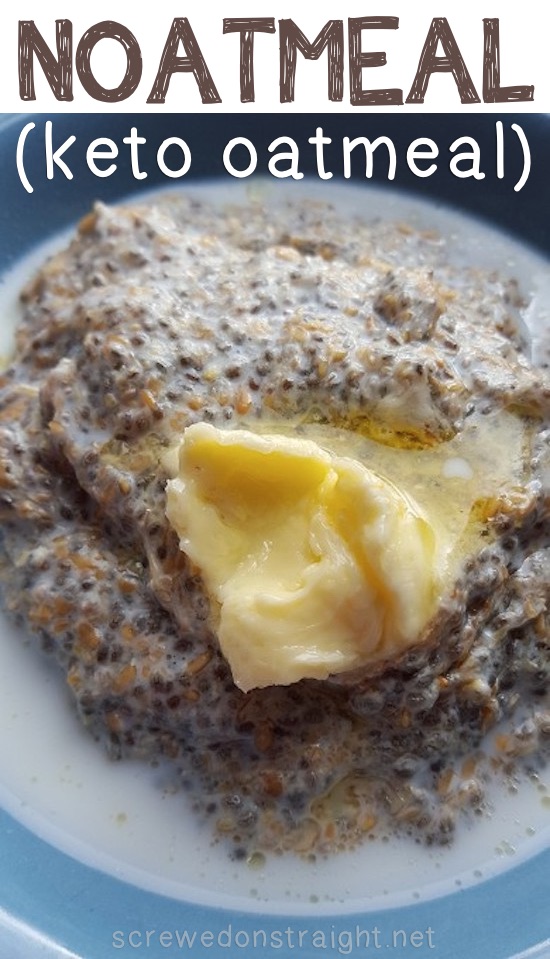 Heck yeah! Muffins are a serious comfort food, and guess what? You can eat them on a low carb diet thanks to almond and coconut flour! They're so easy to grab and go on a rushed morning. This is my very favorite low carb breakfast idea! Check out these 9 low carb muffin recipes which includes these super moist blueberry muffins– my favorite! YUM.

These little savory balls of goodness freeze really well, so you can simply pop them in the microwave or oven for an easy breakfast. They're filled with sausage, eggs and cheese– everything you need for a quick and tasty breakfast. You will find the full recipe and instructions over at Genius Kitchen.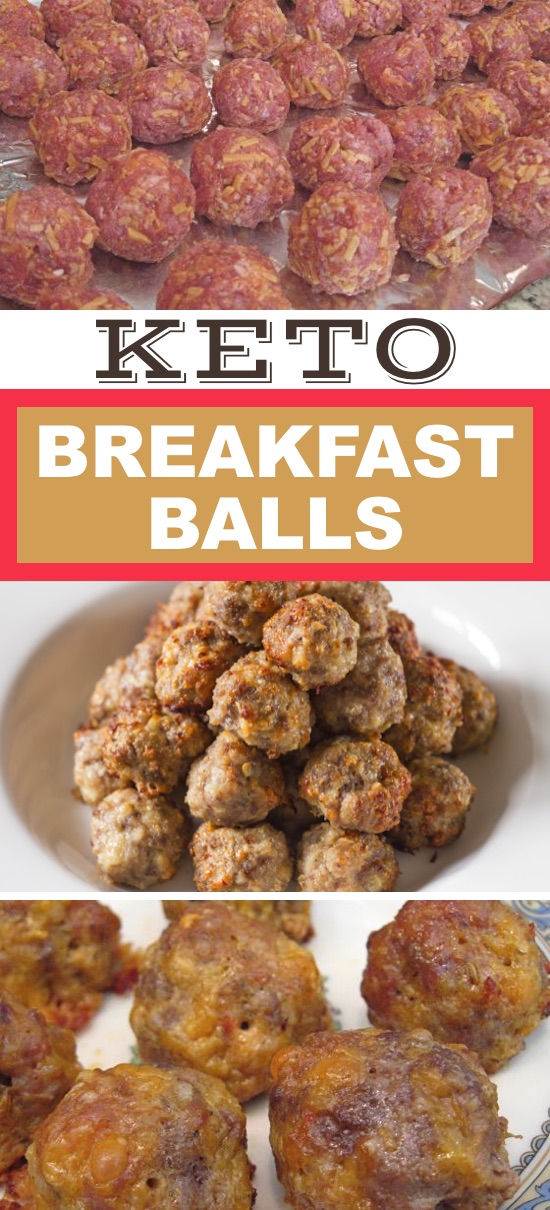 Check out these other low carb recipes down below!