Last Updated on October 7, 2021
Delicious Peanut Butter Mug Cake Recipe
You know those days where you are craving something sweet but are just too lazy to make anything or drive to the store, so you rummage through the pantry to find something that will satisfy your fixation, only to find stale raisins and graham crackers? Well, I have an easy recipe for you with ingredients you probably already have! This easy, flour-less, microwave peanut butter mug cake is sure to appease your taste buds.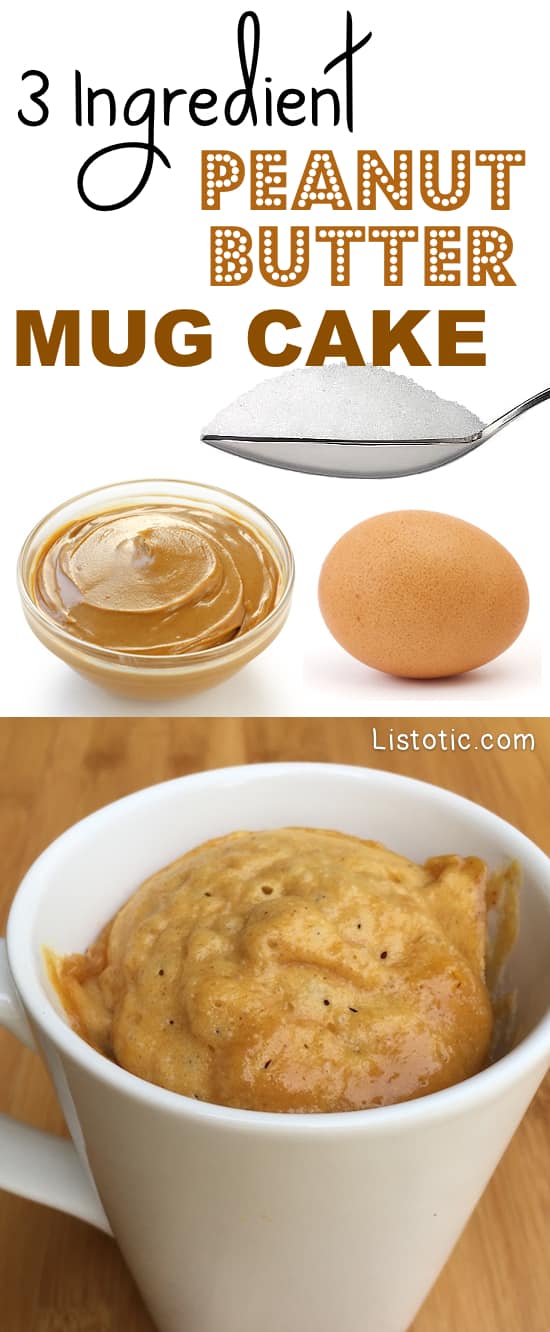 Print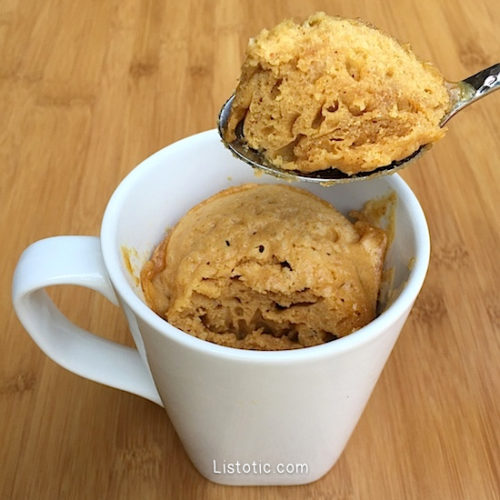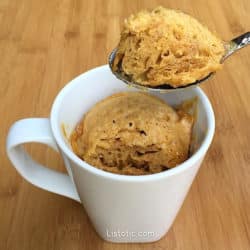 Easy 3 Ingredient Peanut Butter Mug Cake
---
1

Egg

3 tbsp

unsweetened peanut butter

2

large tbsp white sugar (a little less if your peanut butter is sweetened)
---
Instructions
Combine all of the ingredients into a mug, and whisk with a fork until COMPLETELY blended. This may take a little elbow grease.
Microwave for approximately 1 minute (I have a very high powered microwave, so maybe a little longer depending on the wattage).
That's it! Enjoy! You will be pleasantly surprised how how tasty this easy mug cake is!
---
Notes
Try adding a handful of chocolate chips to the batter before microwaving.
Top it with a scoop of ice cream or a dollop of Nutella.
Try replacing 1 tbsp of the peanut butter for Nutella before microwaving.
I use creamy peanut butter for this recipe but you can also use chunky, just depending on whether you want a little crunch!
If you're watching your calorie intake, you can replace the sugar with a sugar substitute such as Stevia.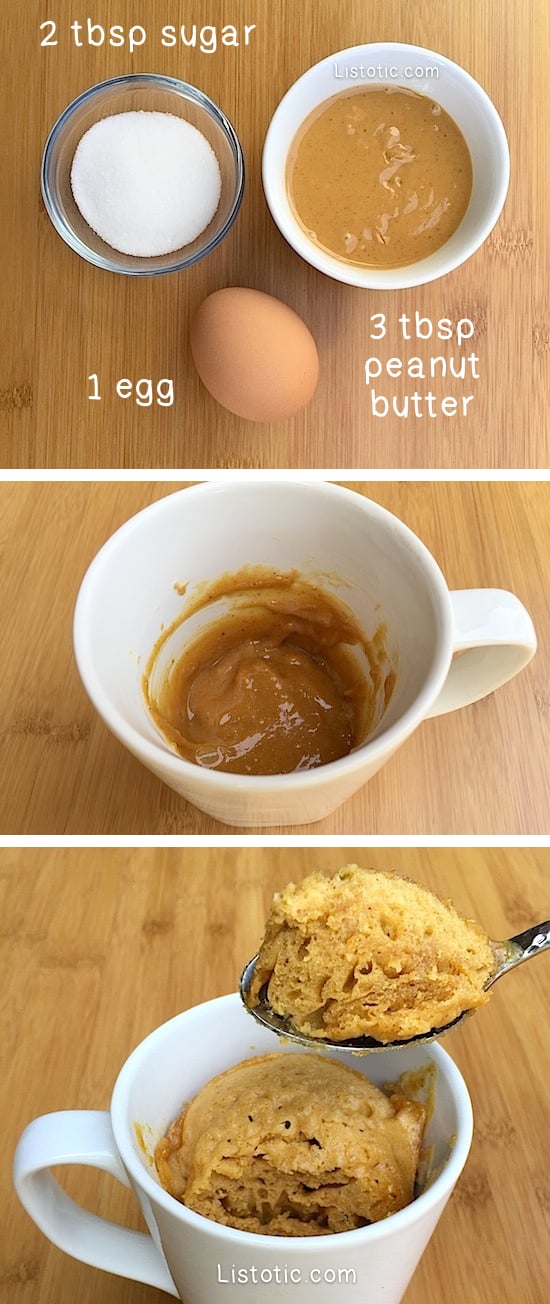 Because every peanut butter brand is different, you may have to play with the amount of sugar you add. I usually only have natural, unsweetened peanut butter on hand (just peanuts and salt), so I find 2 heaping tablespoons of sugar to be perfect. But, most peanut butter has added sugar, so 1 to 1 1/2 tablespoons may be enough.