Last Updated on March 22, 2021
Keto Mug Cheesecake cooks in minutes!
Quick and easy microwave keto mug cheesecake is the answer to any after-dinner dessert dilemma. Because this sweet and satisfying keto mug cheese cake is a low carb gluten-free dessert.
Ahhh… cheese cake! A dense decadent sweetly satisfying dessert. Cheesecake mug cake is easy to make and only takes a few ingredients. The ingredients can fit a gluten-free or ketogenic diet. Have a Keto-friendly mug cheesecake anytime you wish! We recommend just a little crust on your keto mug cheesecake. Keto crust so you can enjoy all the same textures as traditional cheesecake. Just follow the simple steps below!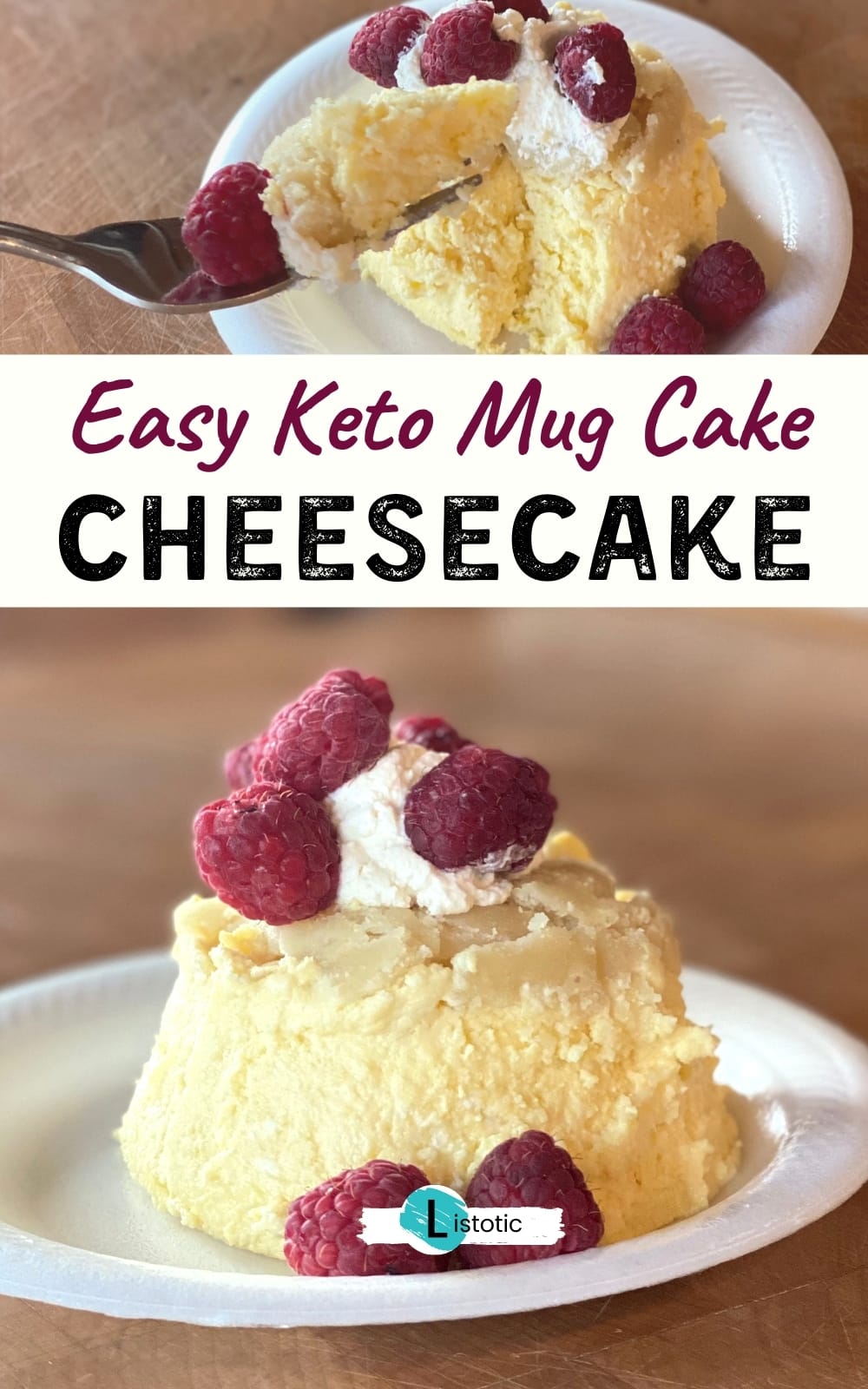 But, is Cheesecake Keto-Friendly?
For sure, it is if you do not add any high carb ingredients. In fact, cream cheese is one of the preferred cheeses of a Ketogenic diet. Keto mug cheesecake has a gluten-free low carb crust because it is made with almond flour and butter. You'll be surprised how simple and easy this decadent dessert is to make. So, serve it for one (aka you!) or make up several individual servings to bring out after a dinner party. With so many optional toppings you can make this cheese cake mug cake however you wish!
Microwave Keto Cheese Cake Recipe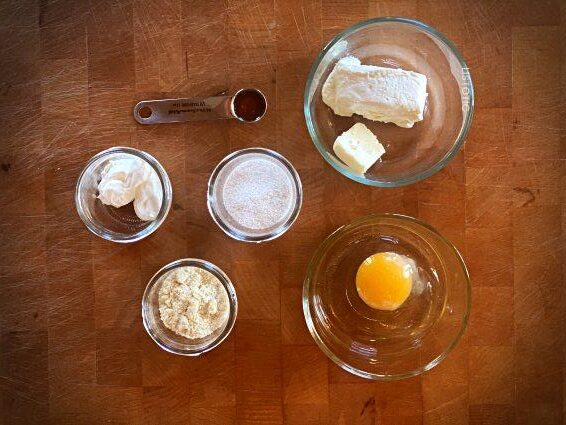 Watch the video to see how easy this recipe is to make!
Keto mug Cheesecake Ingredients
2 oz of cream cheese
2 tablespoons swerve
½ tsp vanilla
2 tablespoons sour cream
1 large egg
Cheesecake Mug Cake Crust Ingredients
1 tablespoon softened butter
2 tablespoons almond four
Instructions
First, butter the inside of the mug so it does not sick.
To make the crust, mix the softened butter and almond flour until it makes a thick paste.
Press or spread the crust mixture into the bottom of the mug. You want to press it firmly so it will stay together in the bottom of the mug if you decide to flip it out.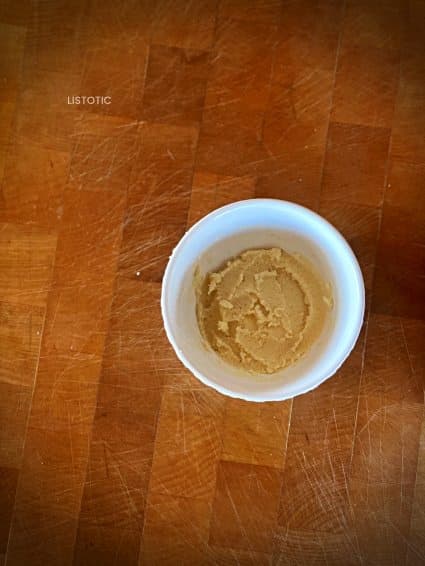 Next, in a separate bowl soften the cream cheese by microwaving on low 10 seconds. You need the cream cheese soft because it will incorporate better with all other ingredients.
Use a hand mixer to make sure everything is well incorporated.
Finally, pour the keto mug cheesecake mixture over the crust.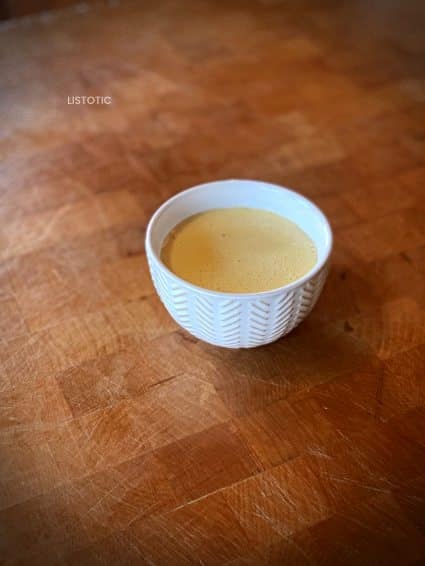 Next, microwave for 1:30 on full power.
Check… if top edges are firm, stop and let cool. But if it's not firm, cook for 15-second increments.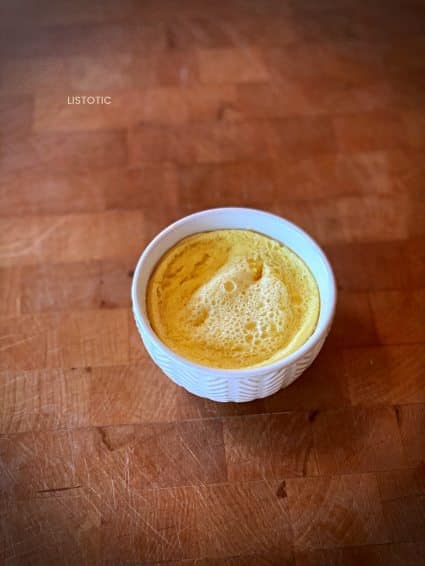 Refrigerate a minimum of 1 hour to set. Eat right out of the mug or flip it over on to a plate. (See note below about when it is best to flip.)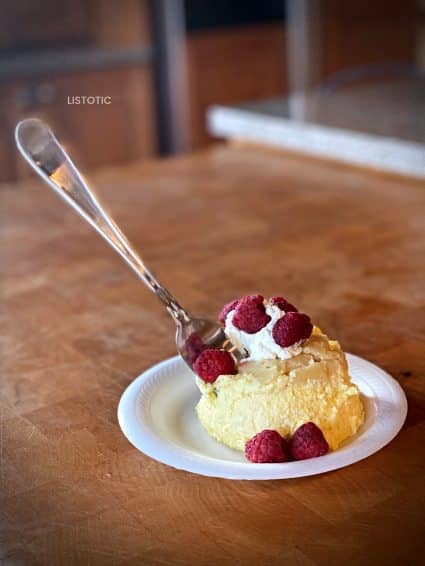 Notes
It is easier to turn the cheesecake out onto a plate after it has come out of the microwave. Because it will slide out of the dish better than after it has cooled in the refrigerator. So, if you are going for a nice presentation do this step before cooling.
There are many optional toppings for a Cheesecake Mug Cake: fresh whipped cream, ripe fresh raspberries, sugar-free chocolate syrup, crumbled keto-friendly peanut butter cup, and strawberries. But, this cheese cake can stand on its own just fine!
Save this Keto mug cheesecake recipe
and check out our keto dessert Pinterest board!
Get more listotic dessert recipes with cream cheese like these keto peanut butter fat bombs!