Last Updated on May 28, 2020
This post contains affiliate links. Please see our Disclaimer Policy.
1. Make Motivational Notes To Yourself
Sticky Notes! I use these things all of the time as reminders. I stick them to my computer monitor to help remember tasks that I need to get done throughout the day, but they also work wonders in helping you stay motivated! Write inspirational quotes on them and place them in places that you visit often during the day such as your bathroom mirror, refrigerator, the snack cabinet, your desk, and so on.
If you sit at a desk most of the day, purchase a small chalk board and write something on it that is inspiring to you. You can change it daily depending on what your motivational needs are.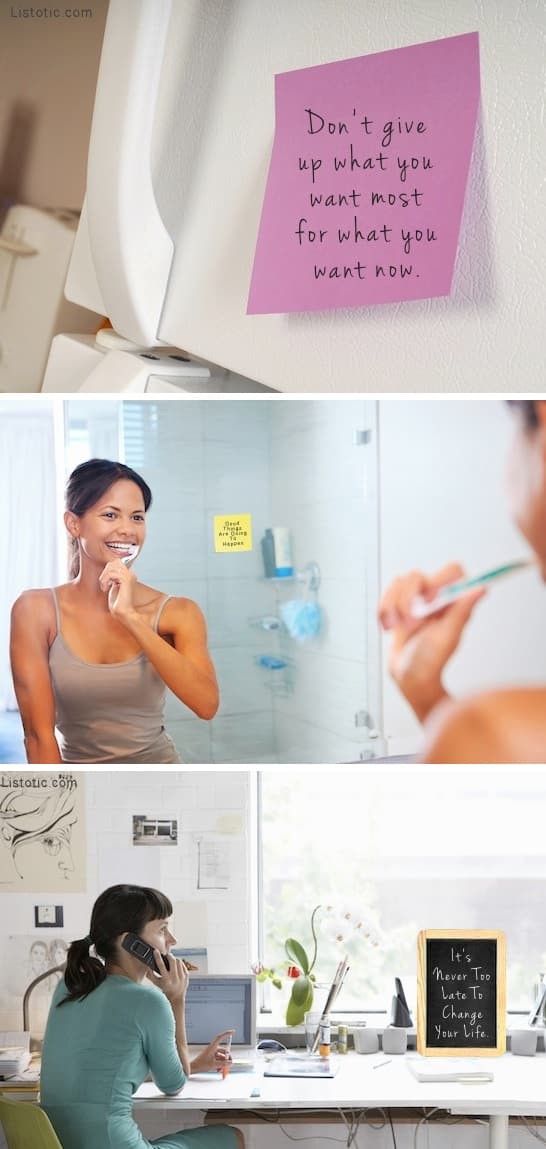 2. Invest In Flattering Workout Clothes
Looking and feeling good goes a long way towards staying confident and motivated. If you have gym clothes that make you look and feel good about yourself, you're more likely to keep a regular workout routine. And if you can afford it, get a makeover while you're at it! Just because you are not at the weight you want to be now doesn't mean you shouldn't feel your best. Building your confidence NOW will help you stay motivated and on track.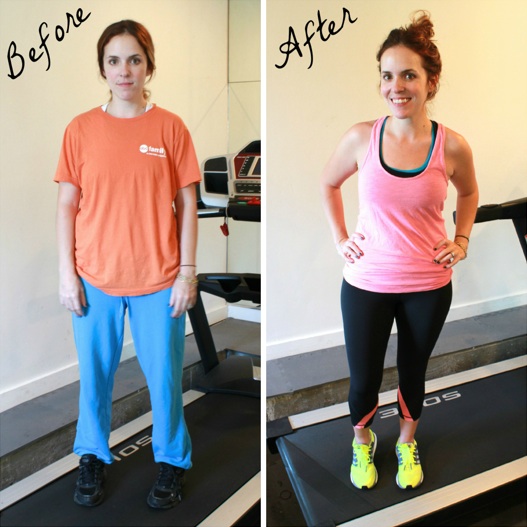 3. Don't Exercise Just For Weight Loss
Exercising consistently week after week can be hard if your only goal is weight loss. Believe me, the scale can lie! It doesn't take into account your body composition (fat vs. muscle), and sometimes results can be slow. If you can remind yourself (maybe even make a list) of all of the other reasons why you exercise, you're more likely to make it part of your life. Imagine yourself one or more years from now and how different you would look and feel with regular and consistent exercise vs. not exercising at all.

View the entire list of Weight Loss Tips You Have Probably Never Tried.
---