Last Updated on November 17, 2021
Gift Ideas for Father's Day to show dad just how much you love and appreciate him
It's that time of year- Father's Day! The day you celebrate that special Father in your life. Because we know you love him so much here are some Happy Father's day gifts! Shopping for Fathers Day gifts can be hard, but don't worry, I have you covered! I've put together the ultimate Father's Day gifts guide for every type of Dad out there. So, get ready to see all the best Father's Day gift ideas at your fingertips!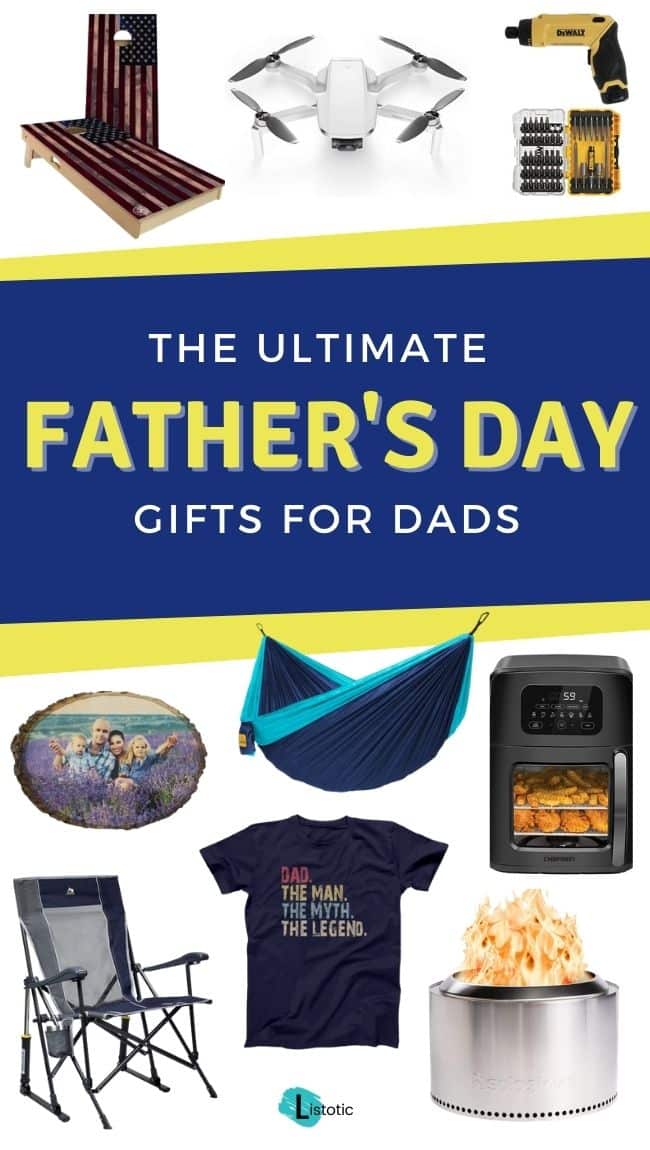 There's no doubt in our minds that Dads are the hardest people to shop for. Whether it's for our husbands, or our kids' grandpas, finding the perfect Father's Day Gift can be a challenge. I have Father's Day gift ideas for everyone! If you're crafty and your Dad appreciates a great DIY gift then check out these Easy Gift Ideas.
Ultimate List of Gift Ideas for Dad
This post contains affiliate links. Please see our Disclaimer Policy.
Every Dad needs a classic Dad shirt to parade around in. Because a proud Dad knows no bounds when it comes to showing off the love he has for his family. This vintage t-shirt inspired Father's Day shirt is perfect! This Dad shirt a great way to display his pride!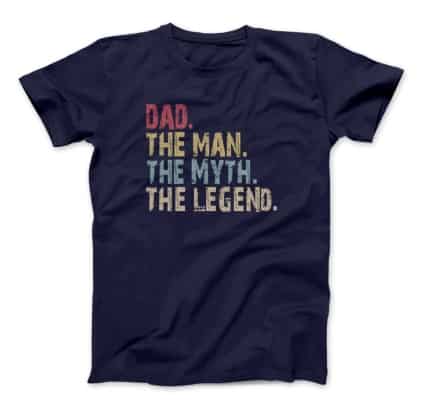 Do you have a humorous father? If so, then this funny Dad t-shirt is for him! Whether it's for your Dad, husband, or Father-in-law, this will surely alert a crowd that he is a funny guy! This is a great happy Father's Day gift.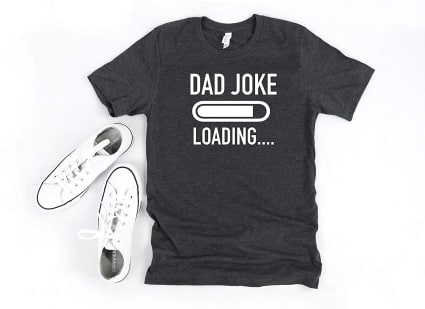 This may not be the gift you had in mind, but they are the most comfortable pair of footwear a guy could own! These cozy Ugg slippers are the perfect gift for when Dad puts his feet up at night. They are a great staple for anyone. When looking for happy Father's Day gifts these slippers are great. They are great because of the rubber sole! They can go both inside and out, so you can slip it on for mornings at home, weekend plans, or casual office days.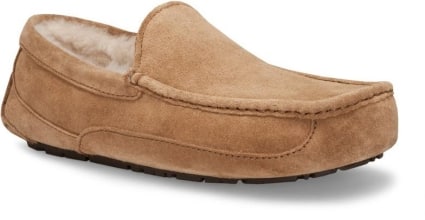 Does the guy you're buying a gift for loves camping? If camping is his sport this Cast Iron Dutch Oven is the perfect gift. This dutch oven is great for grilling over an open fire. Plus it is a great size, it can feed 2-6 people!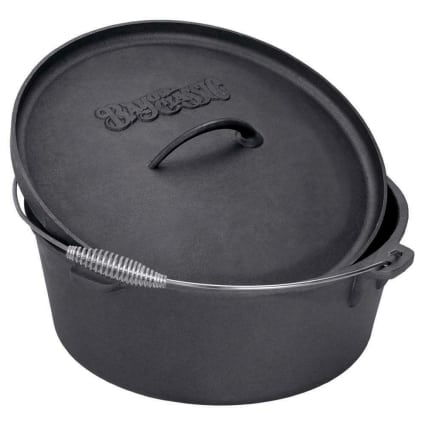 For the techie dad, this drone from DJI is the perfect creative companion. Capturing your moments in a way that effortlessly elevates the ordinary. Crisp & clear images are what you can expect from this high-tech drone. Even if you don't have a clue how to operate a drone or understand it, Dad will appreciate it! Because Dads love new gadgets! Happy Father's Day gifts are hard to buy for my husband, I struggle every year. But he has this drone and loves it!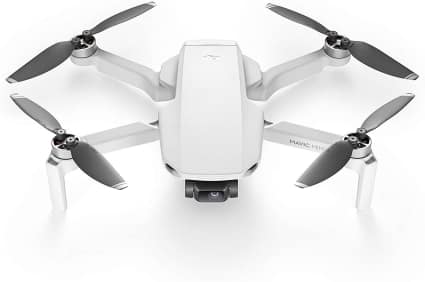 Perfect for his office, desk, or shelf. Gift this Amazon Echo Show to your Dad this Father's Day to help manage his day. Entertain him with music or step-by-step recipes. Not to mention he can connect with friends and family. This all-in-one device is a great way to check security cameras, control lights, and adjust thermostats.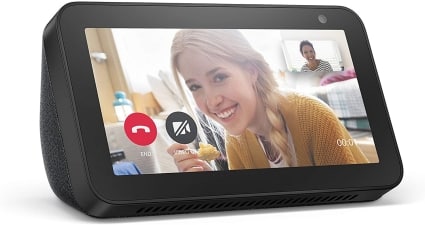 Vortex Optics Diamondback HD Binoculars are great for hunters. They are also perfect for avid bird watchers. With a 8x magnification, he can get a good look at a distance. They deliver high-quality resolution. The rubber armor provides a secure, non-slip grip. So these binoculars are durable for clumsy Dads too!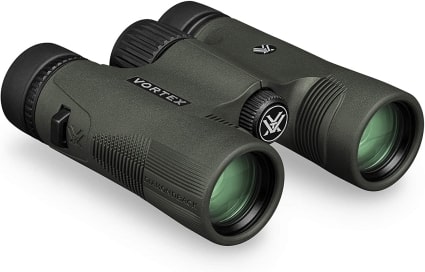 What is this sleek product? The Solo Stove Yukon is unlike any other fire pit you've ever seen! The best part. Nearly no smoke and minimal ash left over. Making the Yukon not only easy to clean up but won't leave you smelling like a campfire. This is at the top of my list of gifts for Dad!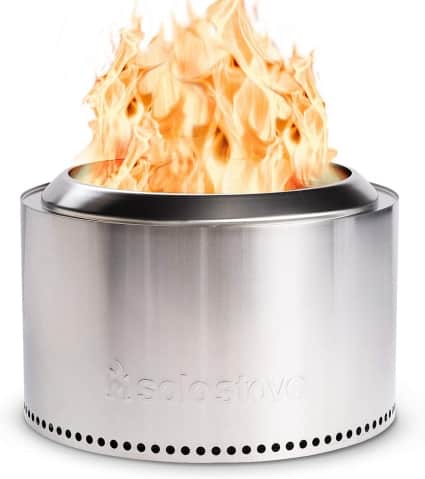 This is a great gift idea for the outdoor game lover in your life. In Iowa, we call this game 'cornhole'. Cornhole is more than just a yard game. It is a tailgate tradition, a wedding staple, and a standard for backyard BBQs!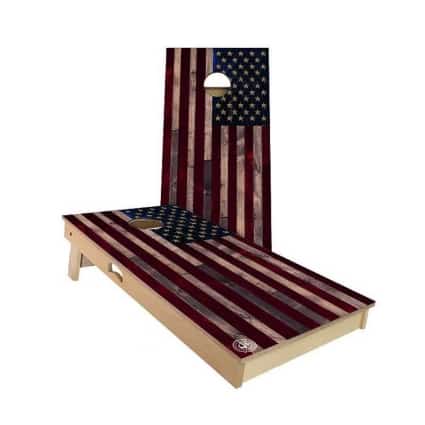 Gift Ideas for Father's Day!
For all kinds of dads…. Grilling Dads, Tech Savy Dads, Camping Dads, DIY Dads, and Outdoorsy Dads!
Whether your Dad is a handyman or not, this Dewalt Tool kit is a great addition to the toolbox. The screwdriver has motion-activated variable speed & reversing control for precise fastening control. You might too, because this will come in handy for all of those honey-do's on your list! Anything by DeWalt is a top Father's Day gift idea.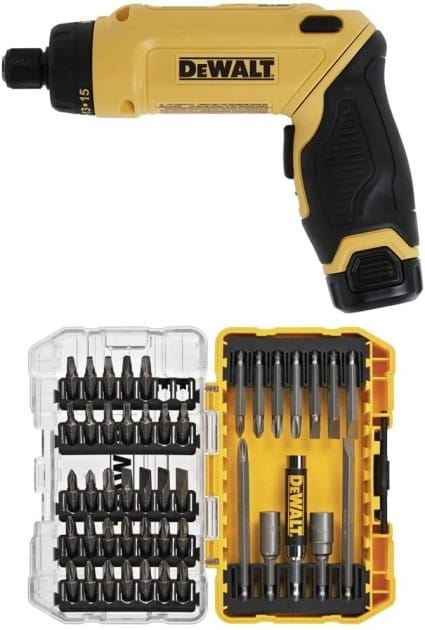 The Leatherman Wave multi-tool is hands down one of the most versatile tools someone can carry. It has Pliers, wire cutters, wire stripper, knives, saw, scissors, ruler, and bottle openers. Oh yeah, plus files, and screwdrivers! That's not even all the features this tool has. The Leatherman multi-tool is one of the top Father's Day gift ideas.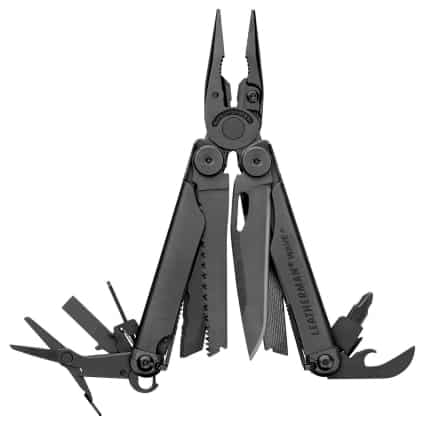 The perfect gift for a fishing enthusiast is a new fishing pole. This fishing pole by Fishoaky is a great all-in-one kit. It's not only a fishing pole! It comes with line lures, tackle hooks, and a reel carrier bag. Relax at the end of a fishing trip with a cold Beer Cocktail!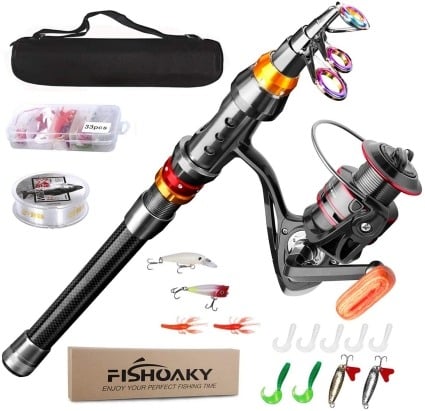 Anything Carhartt is sure to please your working man. They have everything from jackets, work pants, bibs, vests, thermals, plaids and flannel shirts, gloves, hats, work shoes, you name it! You can never go wrong with Carhartt for the guy in your life who likes casual and functional apparel. Occasionally, Happy Father's day gifts can be difficult to purchase. Carhartt gear is always a favorite with my Dad and husband.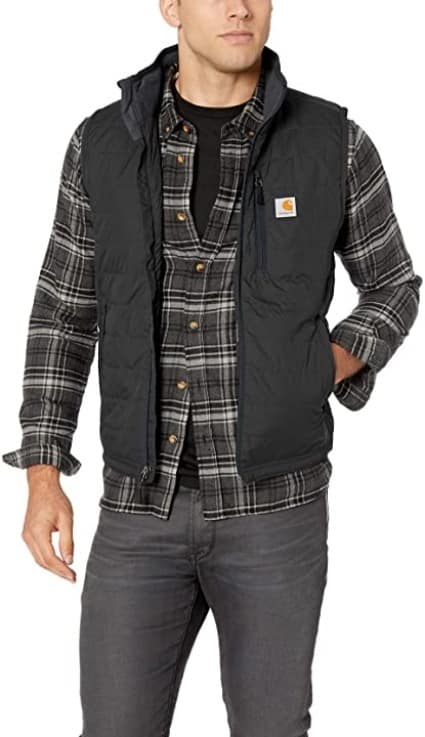 This is one awesome outdoor rocking chair! It can fold flat for storage, making it easy to take with you everywhere. It's perfect for your next camping trip. Likewise, it's the perfect seat to watch sports and concerts from the sidelines.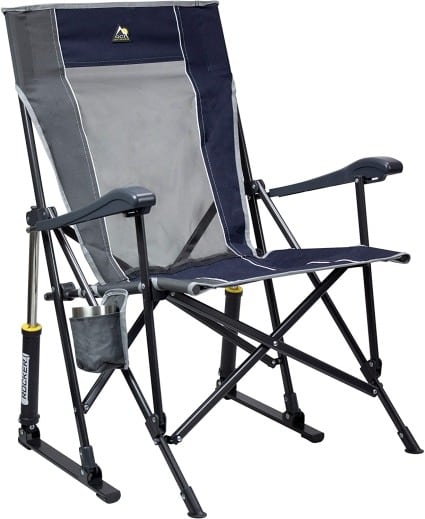 With an easy setup, you are only one minute from relaxing in the shade. This Wise Owl Hammock is lightweight and compact. So Dad can bring it everywhere he likes to relax. There are also many colors to choose from. Father's Day gift ideas for the outdoorsy guy.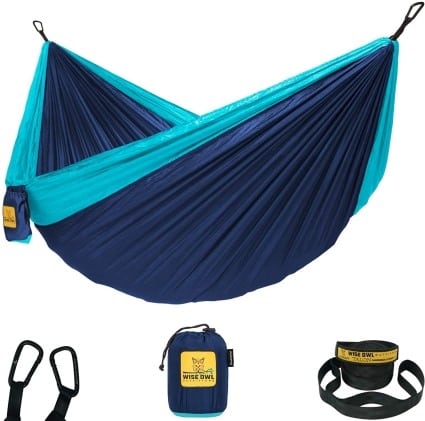 Every guy needs a great pair of sunglasses. Oakleys are such a staple pair of sunglasses and are durable. Whether you're riding ATVs, going on a road trip, or enjoying the backyard! There are so many styles. The best part is they're made in the USA! Happy Father's Day gifts are simple if you know what your Dad's interests are. These are a sure winner for a lot of Dads.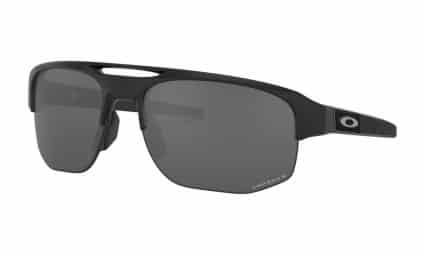 When it comes to a useful gift this Phone Charging Station one of the best! It wirelessly charges smartphones as well as disinfects with a UV light. Phones get dirtier than other household objects, even more than toilets! Do him and yourself a favor and 'add to cart!'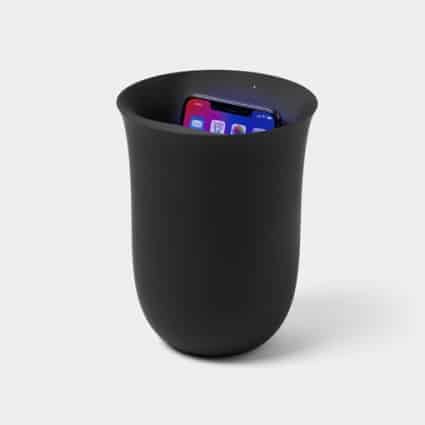 Every hard cooler Yeti made is built to perform in the most extreme conditions. I can tell you from experience that it keeps your drinks and food cold for days. We went on a camping trip and the ice lasted 2 days and everything inside was still cold! This will perform whether you're in your backyard or the back roads! Happy Father's Day gifts are easy to find when you scroll this list!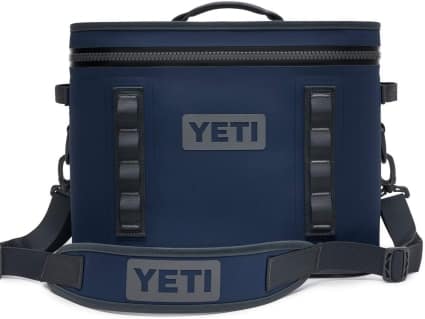 These are becoming wildly popular and rightfully so! Air Fryers are a great appliance to have in your kitchen, shop, or man cave. From golden French fries, dehydrated fruits and veggies, and treats. Air fryers are all in one easy-to-use countertop device. They are so handy when making crispy wings right in the comfort of your own home! They are also extremely easy to clean!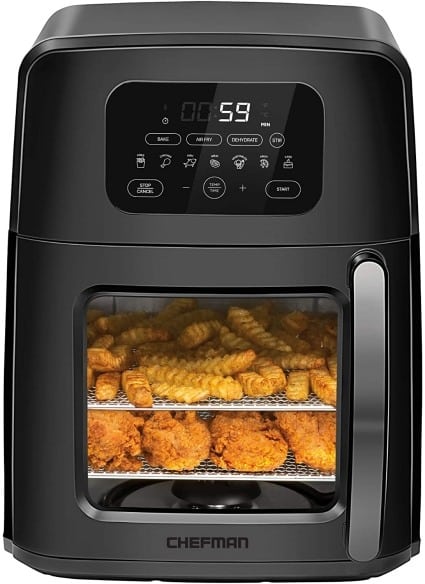 Get a pizza oven for the adventurous dad who likes to cook! An outdoor wood-fired pizza oven is a great backyard accessory. This is not only a gift for that special Dad but you and your family as well! He can showcase his pizza-making skills for the entire family to enjoy.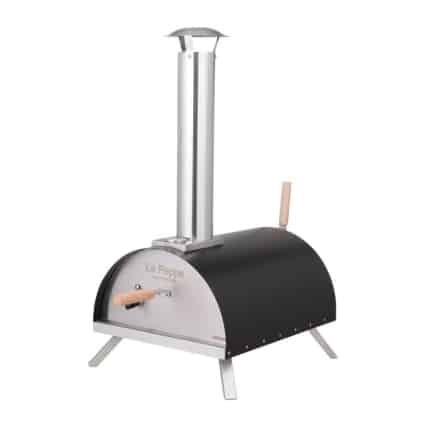 Oculus Quest 2 is the most advanced all-in-one VR system! It allows you to immerse yourself in virtual reality as you climb tall mountains, battle bad guys, use your dance moves, or have a lightsaber fight with Lord Vader. No PC or console required!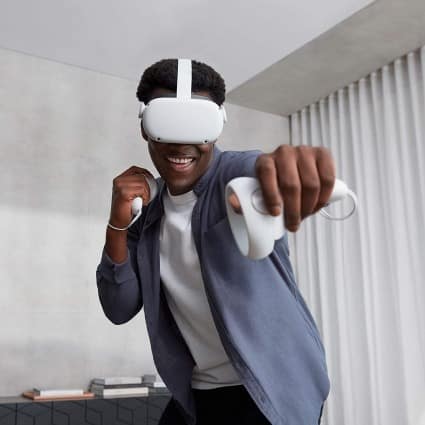 The Apple Watch is an all-in-one device. It has a fitness tracker, sleep monitor, voice assistant, elevation tracker, heart rate monitor. Plus this GPS model lets you take calls and reply to texts from your wrist!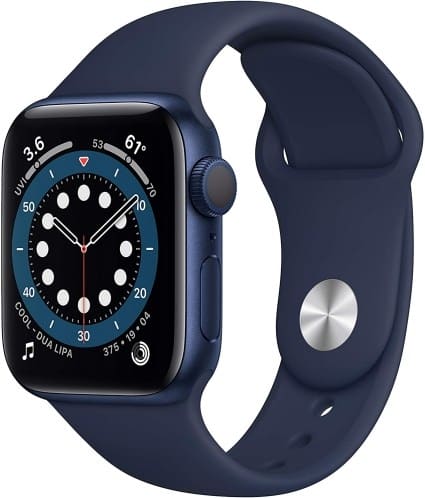 The Apple AirPods feature a universal fit that's comfortable all day. Pods are easy setup for all your Apple devices. Access Siri by saying "Hey Siri." Seamless switching between devices will make these easy for Dad to use. Dad will love it because he can take calls or listen to his favorite music. He will love having AirPods to catch up on podcasts during a run, or a trip to the grocery store.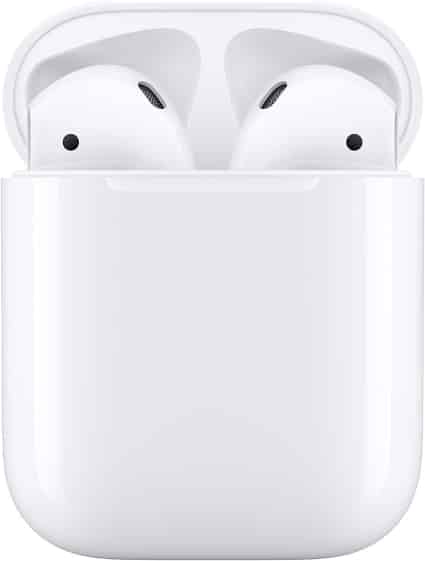 The perfect gift to age your own spirits. Barrel Works for whiskey, wine, beer, rum, tequila, honey, vinegar. If you are a moonshine lover, try this easy Apple Pie Moonshine recipe!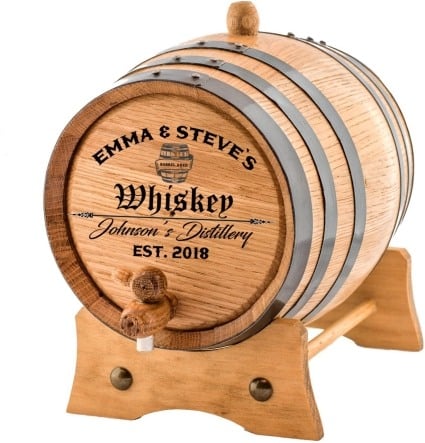 If you have a sports-loving fan on your hands, check out these beautifully crafted slate coasters from PlaybookProducts over on Etsy. Each set includes 4 of the greatest plays their favorite team had. These are a heavy, durable, sleek, and stylish Father's Day gift. Father's Day gift ideas for the sports lover!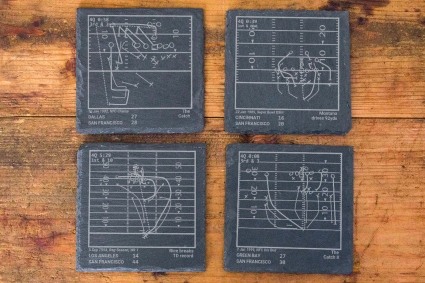 This custom basswood photo by FamilyFotoFun is a great keepsake. Select your own custom photo, and they print it onto beautiful, rustic basswood with bark. This is a great gift for his office, shop, or desk.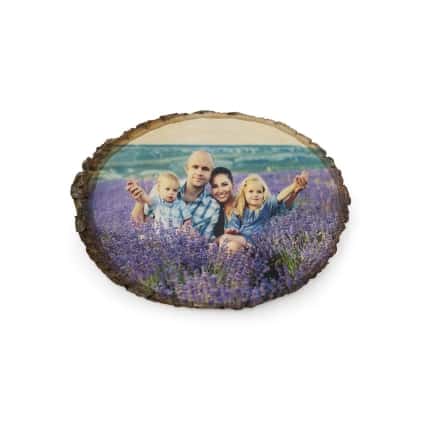 This is a beautifully engraved Bamboo BBQ set. Take his barbeque game to the next level with this masterpiece set of grilling tools with a customized gift box! Need some grilling ideas? Discover 18 Things You Didn't Know You Could Grill.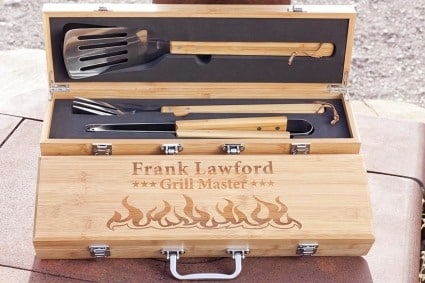 Keep track of travel to memorable games throughout the years. Personalized with a name, this push pin map makes a fun and thoughtful gift for any football, baseball, golf, really any sports fan. I gifted this football stadium map to my husband and we can't wait to start visiting stadiums. So this is a Father's Day gift idea for any sport-loving fan.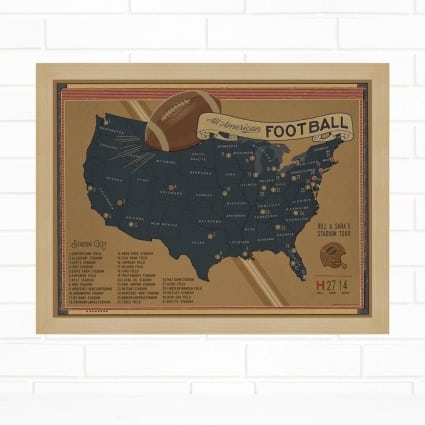 Beard Kit for Men
Everything a man with a beard could want or need. Keep that facial hair looking great by gifting dad the ultimate beard grooming kit.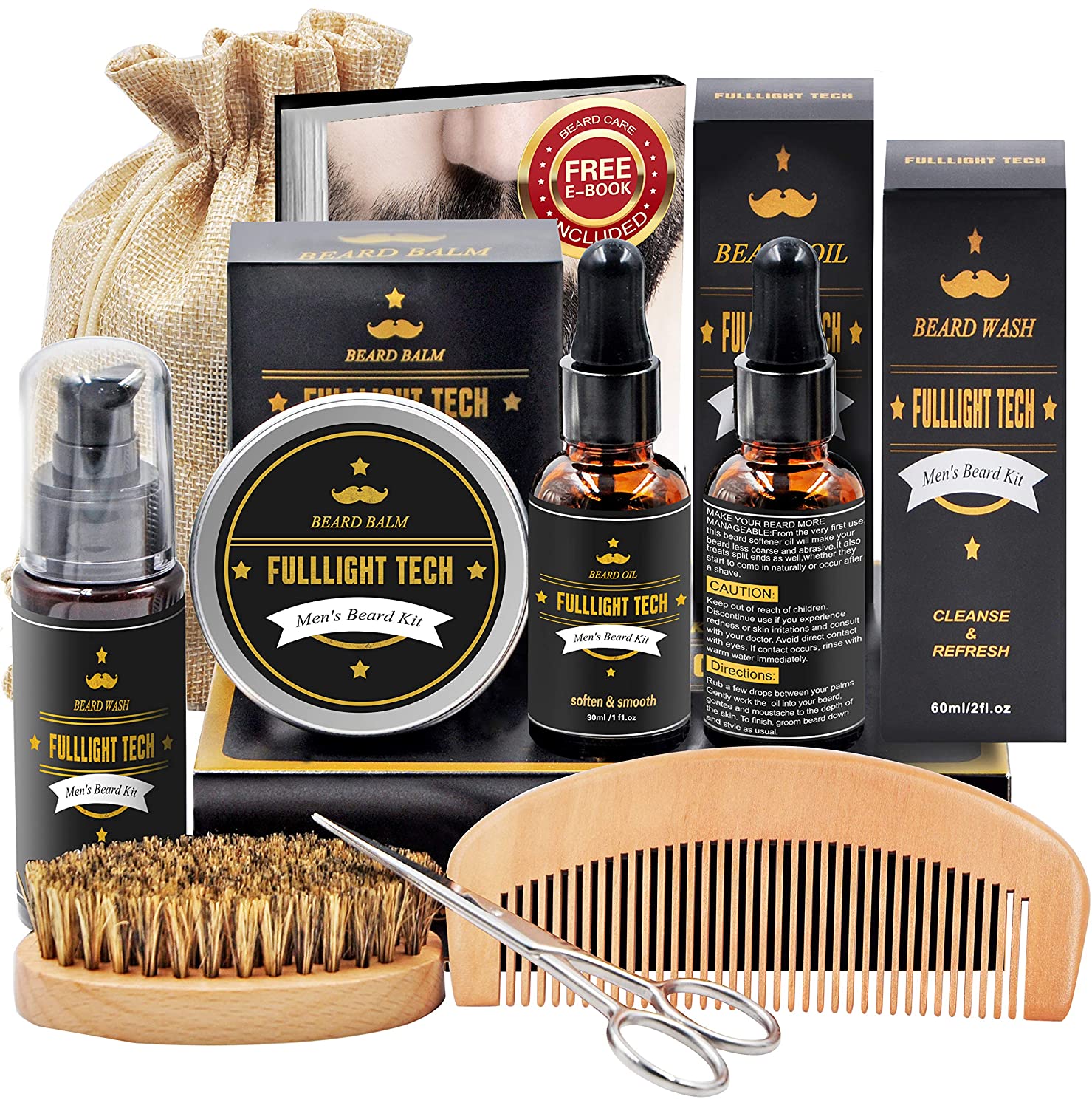 "Experience" Gift Ideas For Father's Day
Why is this on the list? Because some of the most memorable Father's Day gift ideas are experience gifts.
Exotic car rental
Golf Membership
White Water Rafting
Learning to Fly
NASCAR ride-along
Hosting a BBQ in your backyard
Tickets to a game or concert
Some or all of these ideas might be at the top of most Dad's wish lists and on his bucket list.
Head to Cloud 9 Living for the ultimate list of experiences for Dad to enjoy with his family. But remember, the best gift you can give is memories!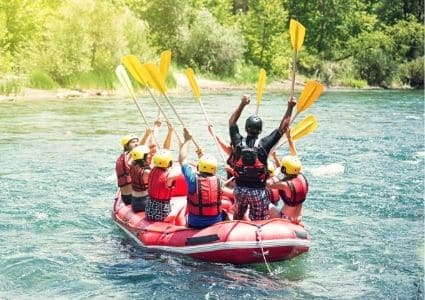 So still, wondering what the perfect Father's Day gift is for dad but haven't found it yet? Try something handmade by you and your little ones because Dad's will love it no matter what. Homemade gifts are extra special then show dad some extra love on Father's Day because he deserves it.
Finally, kids love doing crafts especially to give to Dad! These 29 Genius Craft Ideas are bound to bring a smile to his face.