Updated on
Is there ever a time when kids aren't bored?! Seriously, give my kids less than 30 seconds without activity in front of them and they're at a loss for what to do. This is where simple crafts and activities are your saving grace! The only thing is, this usually requires a lot of parent involvement, and let's be honest, the more they can do on their own, the better! Unless… you have a few awesome crafts up your sleeve that you secretly get excited about, too!
I'm always on a hunt for things that will not only keep my kids entertained but will also have an educational element: teach them creativity, help with their focusing skills, and give them the confidence that even a simple accomplishment can bring. Here are some of my favorite activities and crafts for kids that I think parents and adults will think are fun and exciting, too.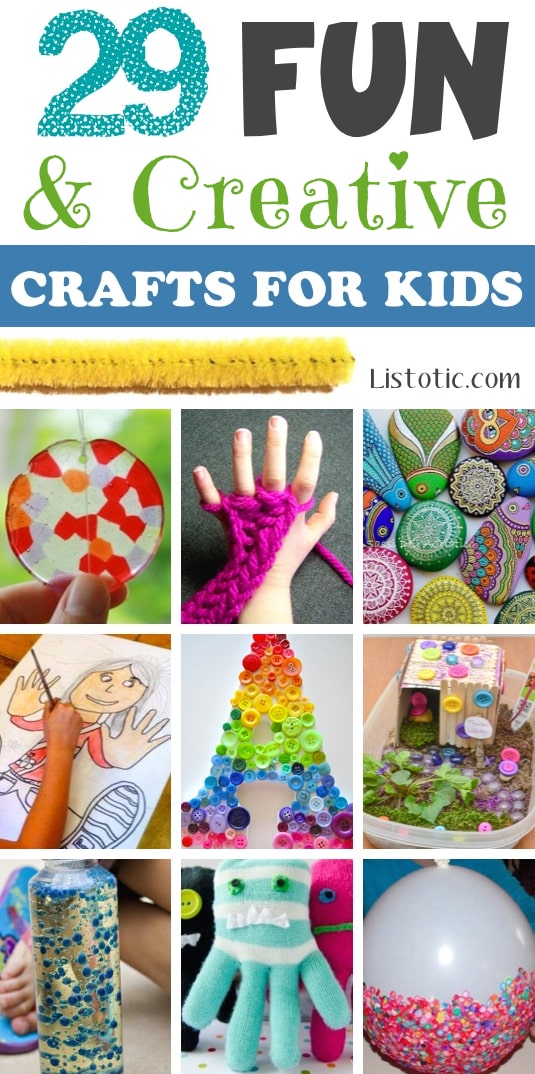 This post contains affiliate links.  Please see our Disclaimer Policy.
View the entire list of 29+ Fun & Creative Crafts For Kids!.
---