Trash to treasure with very little effort!
Because of all the new options in color and texture, spray painting has become somewhat of a trend. It is probably the most popular thing used for remodeling and repair on a budget. It can also be used for fun craft and art projects, or for adding character to things you already have around the house.
I was so inspired by some of these brilliant ideas, I thought I would put together a list of some of my favorite, cool spray paint ideas! Pretty soon you might find yourself with a cabinet full of spray paint, and an endless list of projects.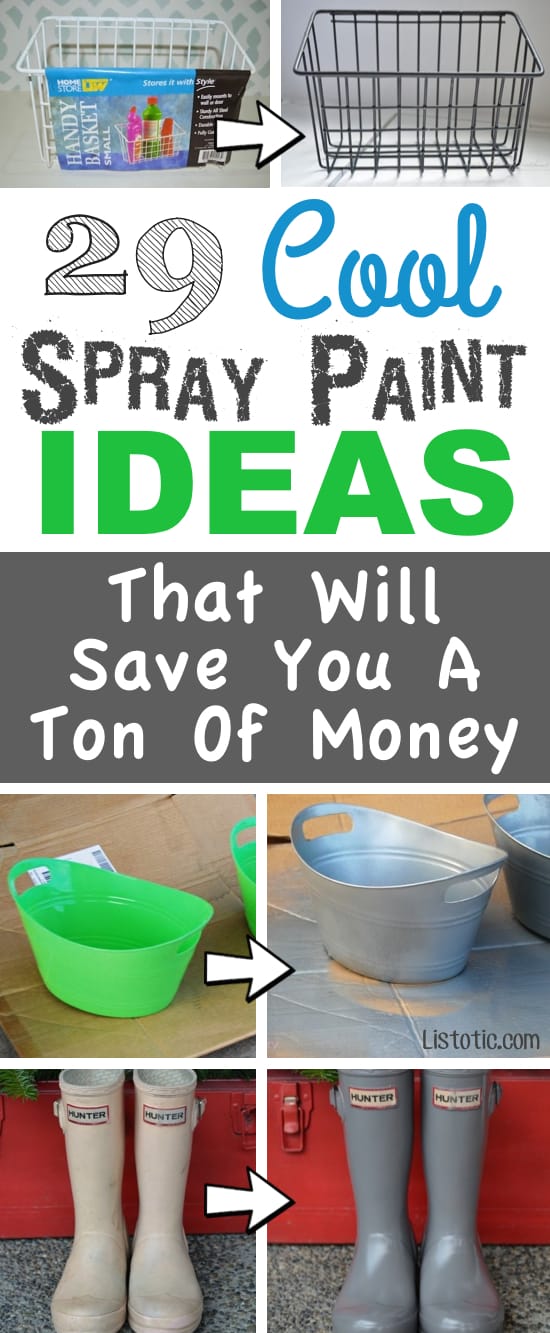 This post may contain affiliate links. Please see our Disclaimer Policy.
1. Faux Galvanized Plastic Tubs
Make your very own galvanized looking drink tubs with plastic bins you can find at the Dollar Store, Party City, or even Amazon. I'll bet you could pick up a few of these at Walmart or Target, too. Just one example of how a few coats of spray paint can save you a ton of money. Hop on over to The TipToe Fairy to see how it's done!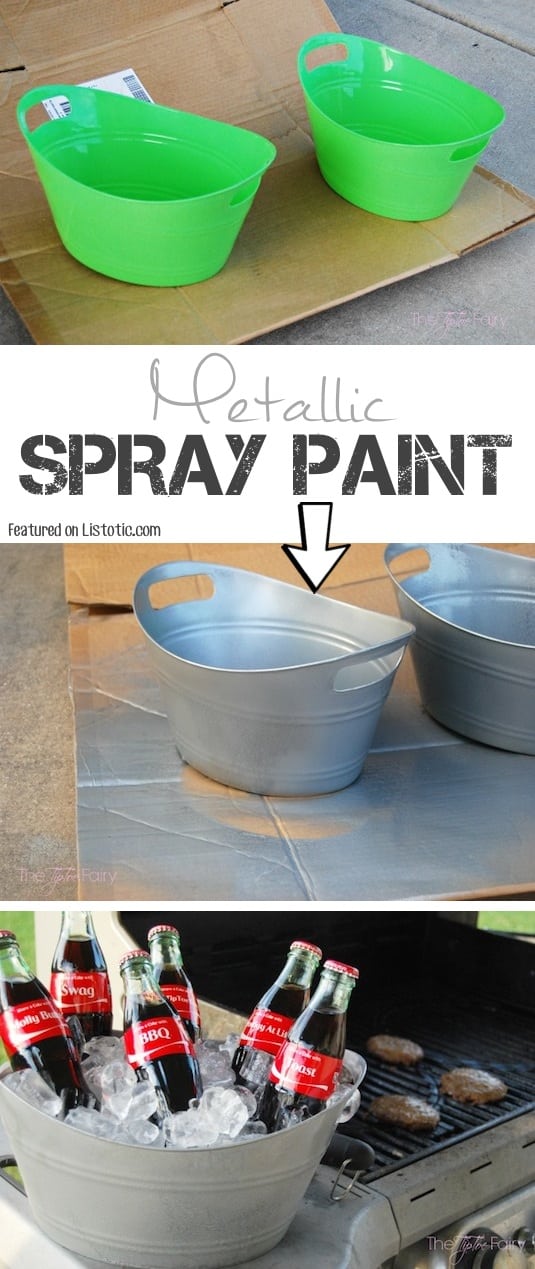 2. DIY Metallic Flower Pots
Modernize low-cost terra cotta pots with a couple of coats of spray paint (metallic, chalkboard, glitter blast, etc.). With the help of painter's tape or stencils, you could also decorate them with a pretty design. Just be sure to clean the pot(s) in warm water to get all of the dust off, and perhaps sand it a bit to help the paint adhere. These pots are extremely porous, so you will probably need a primer and several coats of paint.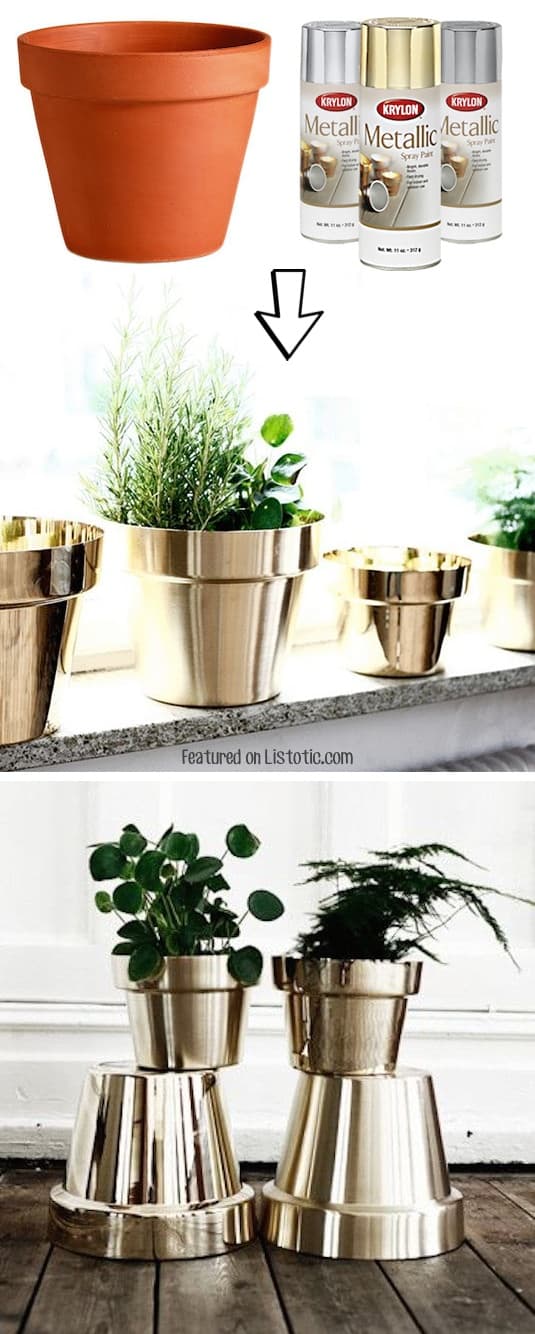 3. Rubber Boots Revamped
If you have a pair of rubber boots that still serve the purpose, but are just getting old, funky or faded, consider a coat of spray paint to make them look brand new! You may get a few runs, but you can easily sand them down. I suppose if your boots look that bad to begin with, what do you have to lose? Go check out the instructions for this easy project over at Jen Gilday Interiors.

View the entire list of Cool Spray Paint Ideas That Will Save You A Ton Of Money.
---