Last Updated on November 8, 2021
Silicone has got to be THE coolest material! It's heat resistant, easy to clean, and extremely flexible. After receiving my silicone bowls in the mail, I started to wonder what kind of other cool products you could buy made out of silicone. It turns out there are a lot of clever inventions out there! Most of them are pretty useful kitchen gadgets, but I found a few other things that caught my eye. Here is the list of my favorite silicone products!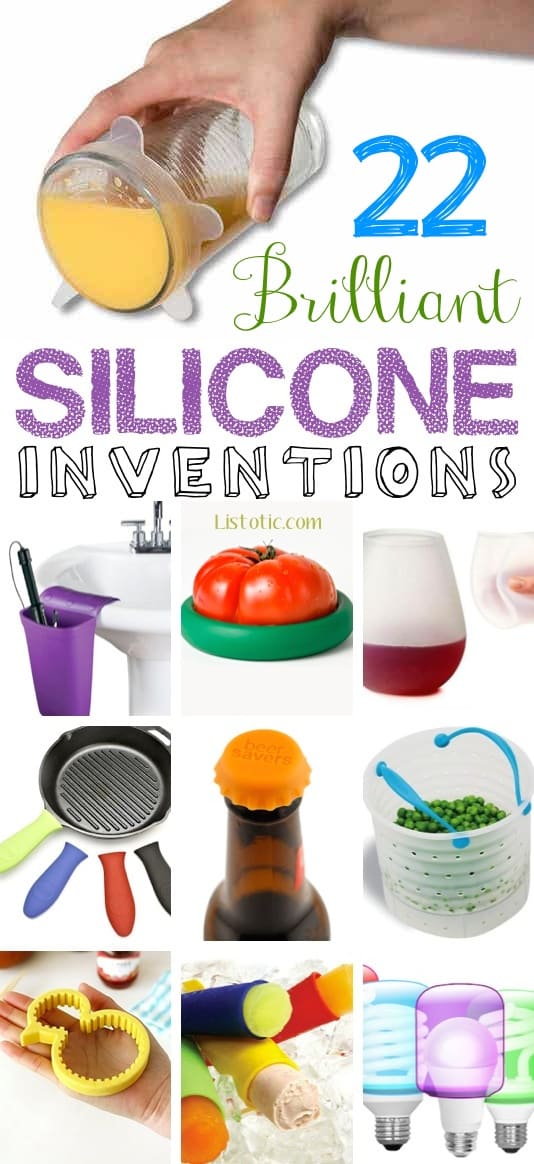 This post contains affiliate links. Please see our Disclaimer Policy.
View the entire list of Brilliant Silicone Inventions.
---