Last Updated on November 8, 2021
This post contains affiliate links. Please see our Disclaimer Policy.
10. Flexible Food Pod
Although pretty handy, this food pod is just goofy enough to also be the conversation piece of your kitchen. Just leave it out on the counter for your guests to ponder over. Aside from being just plain cool looking, it also makes it easy to boil eggs, veggies, potatoes, and large pasta. What else could you put in there?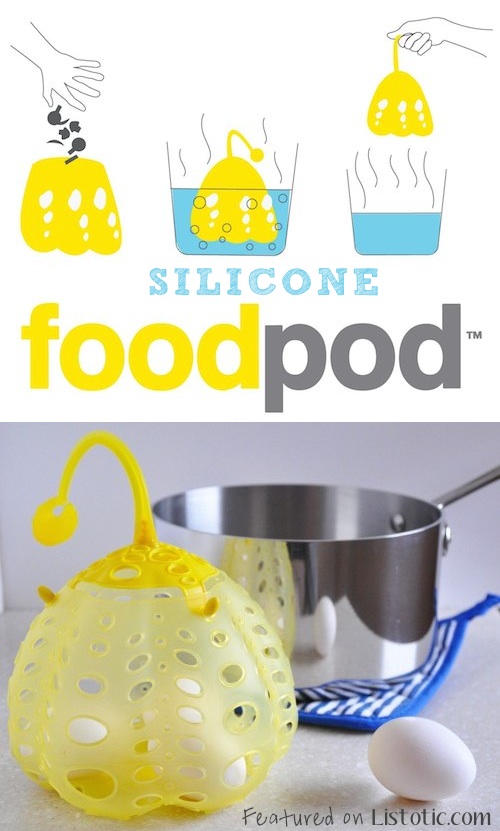 11. Silicone Travel Bottles
If you travel often, you may know that those cheap travel bottles you get from Walmart or Target don't hold up for too long. I'm usually too grossed out to reuse them for the next trip anyway, so they just end up in the trash. I love the idea of these silicone bottles because they are easy to clean, easy to identify with the varying colors, and even have a suction cup so they stick to the side of a shower!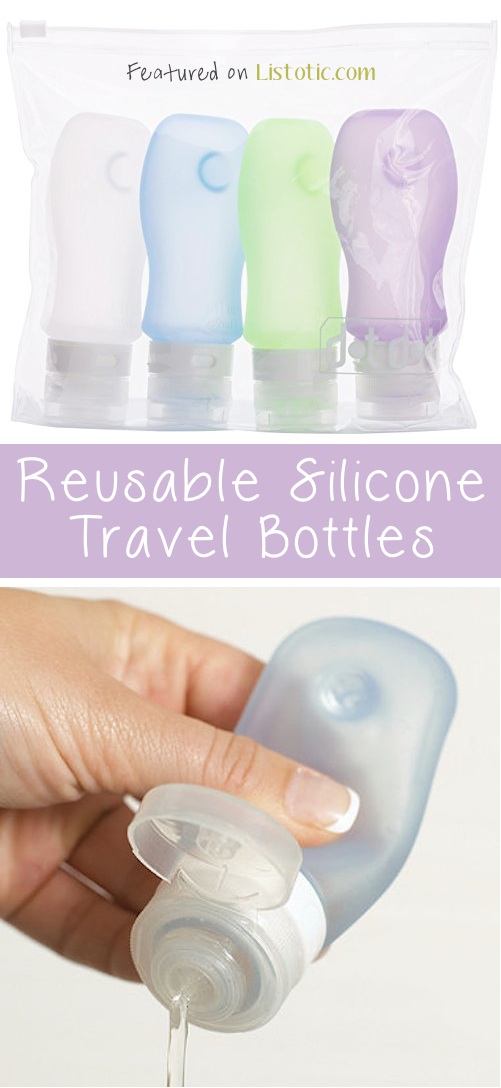 12. Almost Everything Opener
This little silicone duckling flexes to help easily open a jar of any size, as well as bottle caps and stuck on corks. Even the kids could use this to open the jar of jelly.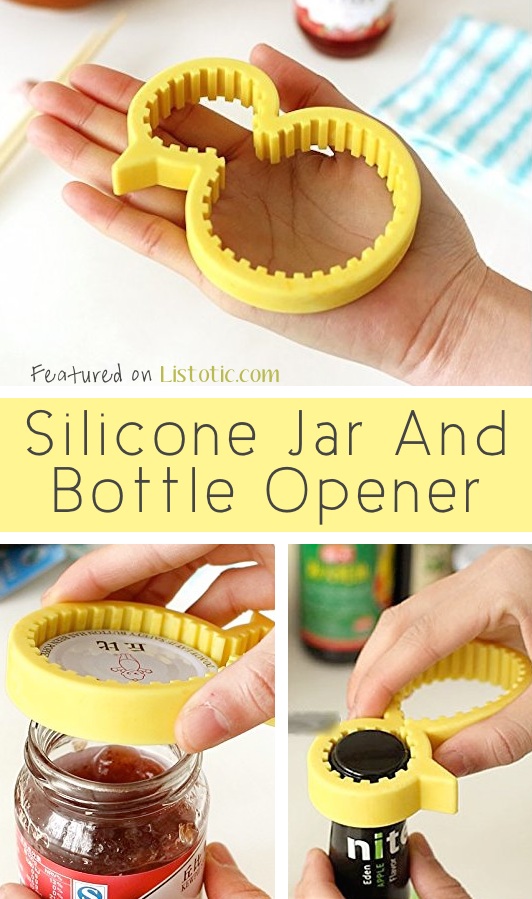 View the entire list of Brilliant Silicone Inventions.
---