21. Silicone Sandwich Pouch
I couldn't tell you how many sandwich bags I go through, but with kids, it's a lot more than I'd like. These little pouches are here to take their place — perfect for sandwiches or snacks in their school lunch box or on-the-go.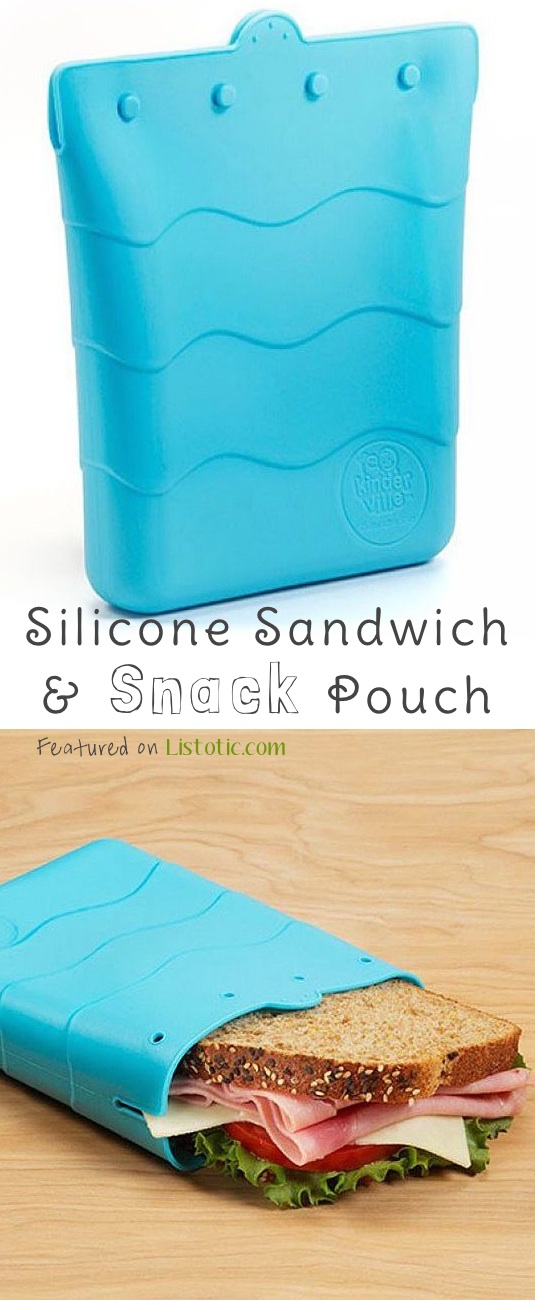 22. Silicone Stretch Lids
These handy silicone stretch lids will fit any 3-10″ container, and even work nicely to cover fruit ends like melons. You might as well donate your cling wrap because these brilliant lids are dishwasher safe and can be used over and over again!



---