Last Updated on November 8, 2021
This post contains affiliate links. Please see our Disclaimer Policy.
19. Silicone Baking Cups
I have these silicone baking cups in the round and square version, and use them just about every day for my daughter's school lunch. They are the perfect little separators for cheese, lunch meat, crackers, nuts, fruit, etc. You could also use them as snack cups for little fingers, or to bake cupcakes, of course!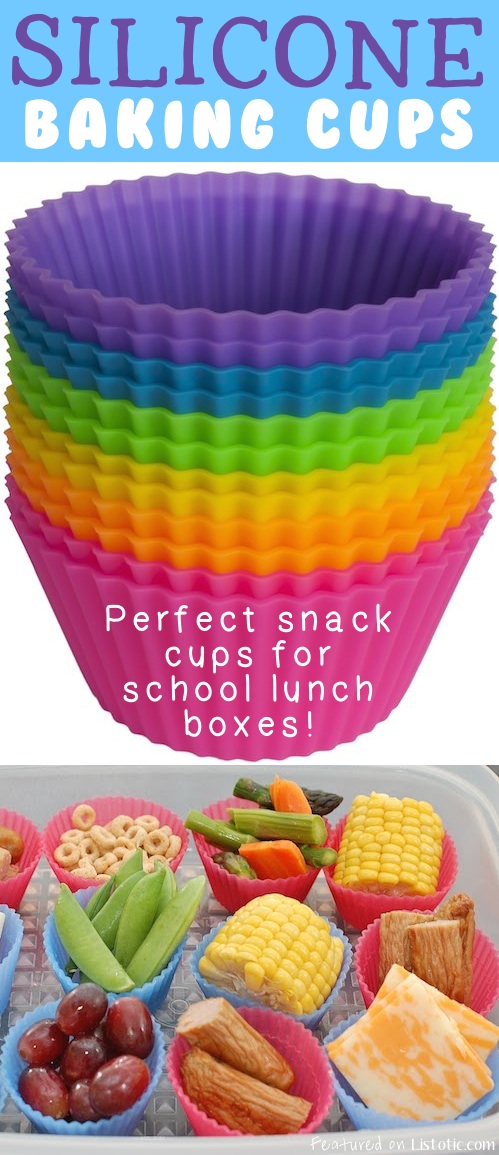 20. Ice Pop Molds
Fill and freeze! I love this idea for the little ones. You could fill them with yogurt, pudding, apple sauce or juice! Apparently they're really flexible and easy for small hands to push the frozen contents out, too. Pick them up here on Amazon.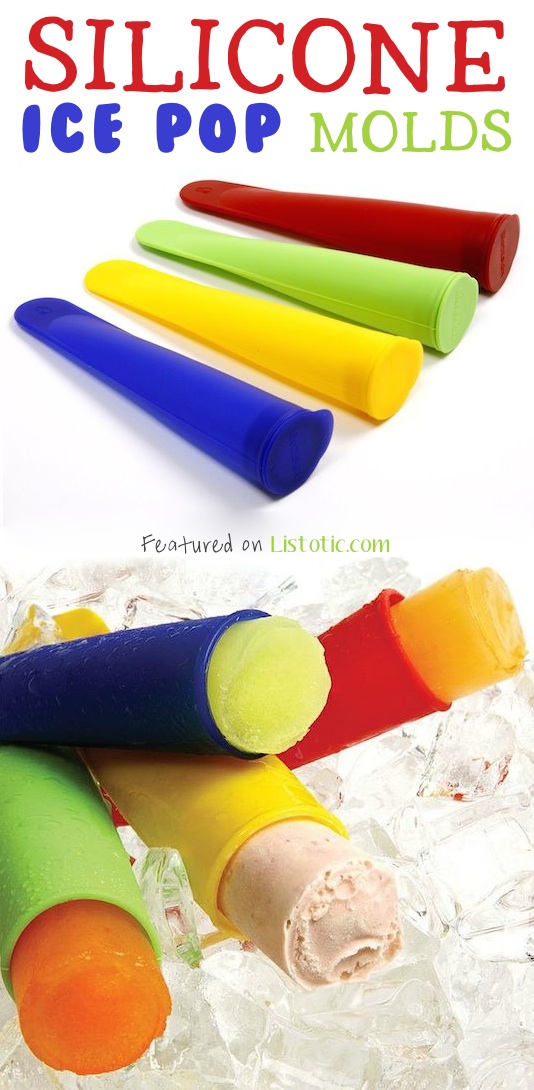 21. Silicone Sandwich Pouch
I couldn't tell you how many sandwich bags I go through, but with kids, it's a lot more than I'd like. These little pouches are here to take their place — perfect for sandwiches or snacks in their school lunch box or on-the-go.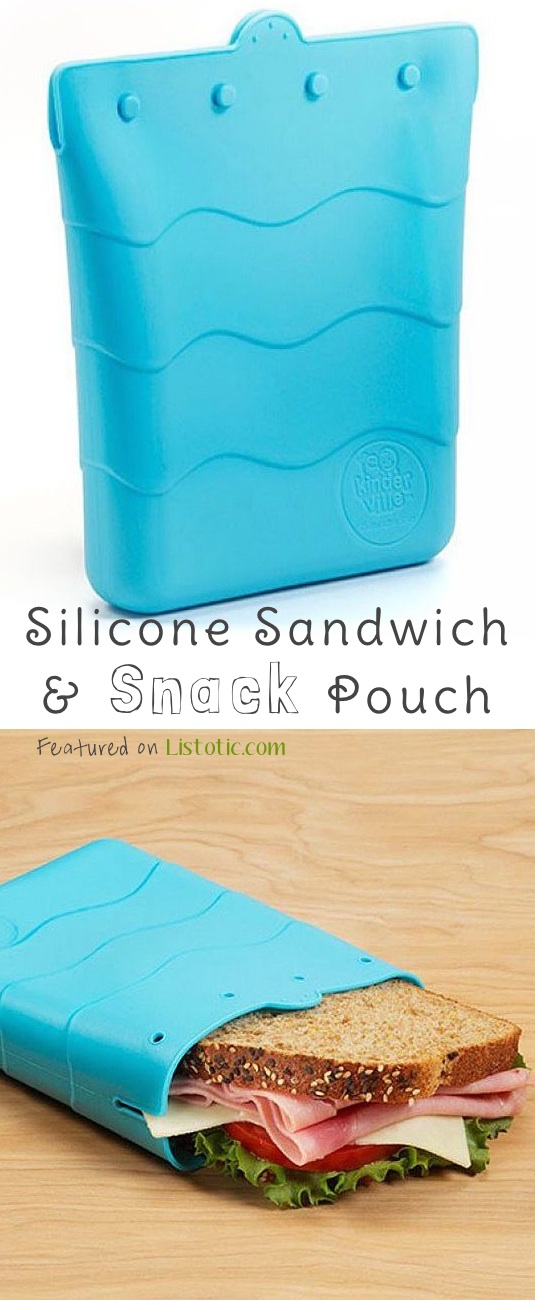 View the entire list of Brilliant Silicone Inventions.
---