Last Updated on December 26, 2020
8. A Scavenger Hunt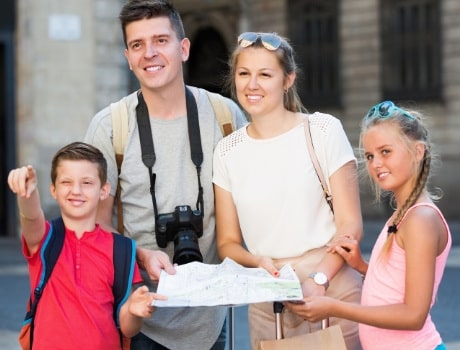 A city scavenger hunt is a great adventure for a family. It is a great way of exploring somewhere new by solving a series of puzzles and clues about the buildings and landmarks. It can also make you look at a familiar city in a completely different way. A scavenger hunt is so interesting and engaging that children won't even notice that they are going for a long walk. Is your family more into a Nature Scavenger Hunt? Listotic has a free printable for you!
9. Games in Your Own Backyard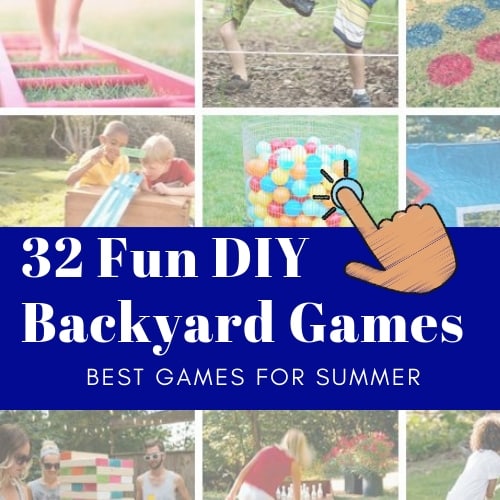 If the thought of wrangling your kids out in public exhausts you, then plan a backyard game day! You can get some great ideas from our list of 32 Backyard Games. Try backyard Twister, bean bag toss, outdoor Tic-Tac-Toe, and many more ideas! Then, add in a great crockpot recipe from our mindblowing crockpot recipe list, some cool drinks such as Lilly's Favorite Skinny Cocktail Recipe or one of our healthy smoothie recipes.
10. Canoeing/Kayaking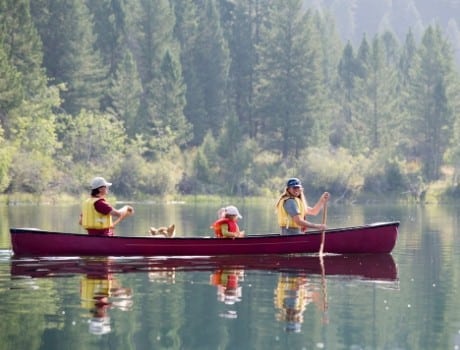 Canoeing and kayaking is a great time for kids and adults. Check out your local rivers to see if there are any outfitters in your area, then grab a picnic basket and join in the fun! A quick Google Search on "Canoeing near me" is sure to get you a few options.
Getting out in nature and slowing the pace down to the speed of the river is a very relaxing way to get in tune with nature and consequently, regenerate your wholesome self.
11. Family Bike Ride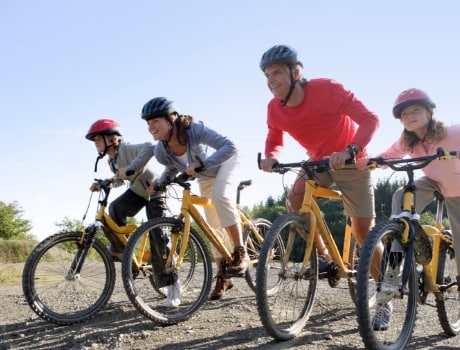 Taking your bikes out (or renting bikes) can be a great family adventure. From easy city trail riding to rugged mountain trails, you are sure to experience a fun day. Here are The 15 Best Road and Mountain Bike Trails in the U.S according to Daily Burn. Or, check out the TransAmericaTrail spanning the US.
And, of course, I would not be an Iowan if I didn't mention RAGBRAI – The Register's (Des Moines Register) Annual Great Bike Ride Across Iowa. This is a 7-day bike ride across the state where over 10,000 bike riders gather and descend on rural communities in Iowa for part of a day and overnight in 7 towns/cities. The daily rides usually run between 45 to 70 miles with an optional century loop on one day.
My husband and I have ridden RAGBRAI with our two sons throughout the years. It is quite a bonding experience. Boy oh boy, did I mention the food? Only the best tenderloins, waffles, cakes, cookies, ribs and more! The rural communities who rarely have much tourism really roll out the red carpet and treat the visitors as their own family. So, not matter if you just want a leisurely day trip or are a serious biker, check it out!
However, make sure you wear helmets and obey traffic signs.
12. Backyard Camping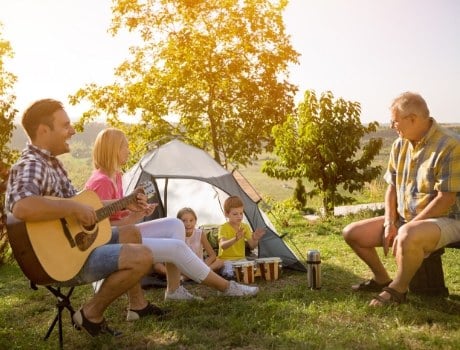 Sleeping outside in the backyard is always a favorite for kids. Plus, it is good for their health and well-being. Good planning will make it a hit and less stressful for the parents. Make sure you take some time to gather what you will need, rather than running back to the house to get supplies. However, it's nice to know you have a backup plan if you forgot something.
Here are a couple of posts to make your backyard camping a hit! 28 Genius Backyard Camping Ideas and Camping at Home.
This post contains affiliate links. Please see our Disclaimer Policy.
13. Stargazing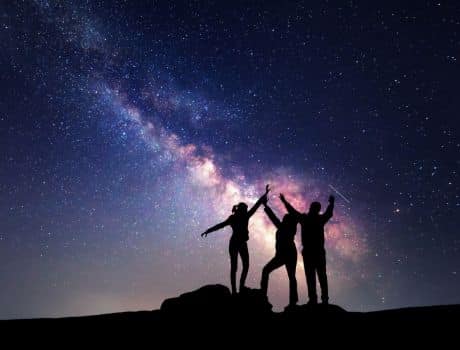 There is a draw to be outside under the stars at night, especially for kids. Why not, foster their curiosity with stargazing. On a clear night, spread out a blanket, pillows and cozy up together. Grab a constellation chart and a flashlight so you can guide your kids to some of the more recognizable constellations like the Big Dipper. Then, let their creativity and imagination run wild and let them name their own constellations!
View the entire list of 13+ Fun Outdoor Activities for Kids & The Whole Family.
---