Last Updated on December 26, 2020
15. Bike Parks and Pump Tracks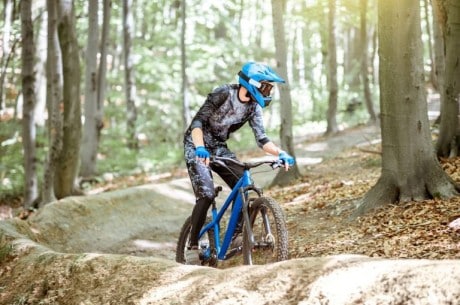 When our boys were young, they had balance bikes, you know the ones with pegs on the frame of the front tire. The boys were convinced the balance bikes were the coolest thing. They would do a couple of cool tricks on it.
But, if we would have had a bike park or pump track (where you can test your skill on riding on ramps and bumpy tracks) nearby, I'm sure the boys would have wanted to visit them on a daily basis. We didn't even know they existed, and less about where to find one. Luckily, the folks over at Two Wheeling Tots have compiled a list of bike parks and pump tracks across the US.
View the entire list of 13+ Fun Outdoor Activities for Kids & The Whole Family.
---