Entertain the family outdoors with one of these fun outdoor activities for kids that the whole family can enjoy. Plus, everyone will come home happy and tired. Almost 60% of parents get stressed trying to entertain their kids during the long summer break, according to a survey by Groupon. Many parents resort to endless trips to their local indoor play center, in an attempt to both wear out and entertain their children. There are some great alternatives to this however, that don't involve sitting in a noisy warehouse.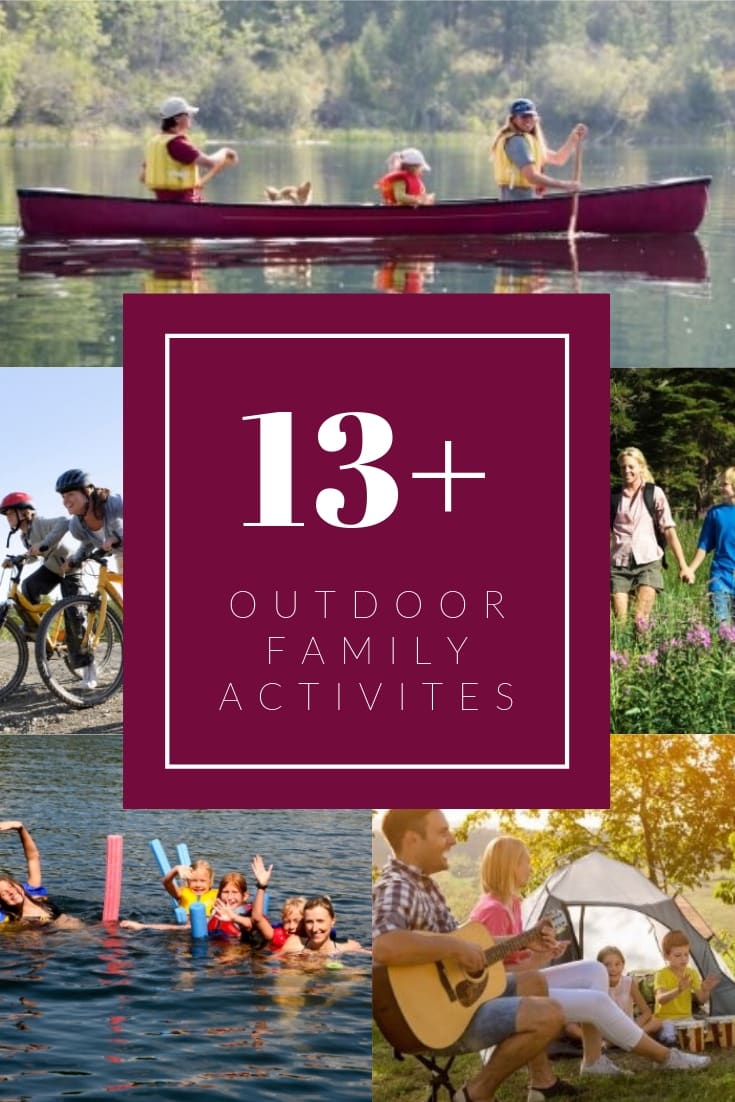 This post contains affiliate links. Please see our Disclaimer Policy.
1. Skateboards and Scooters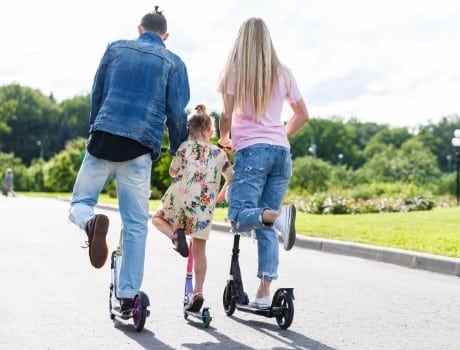 The skate park isn't somewhere for teenagers in hoodies. Increasingly you are finding families heading to the park with their scooters, rollerblades and skateboards for a couple of hours of fun. In the long summer vacation, head on over there with a picnic and you can easily make a day of it. Children as young as five or six will be quite happy whizzing about on their mini and micro scooters. Helmets and kneepads are a must though!
2. The Trampoline Park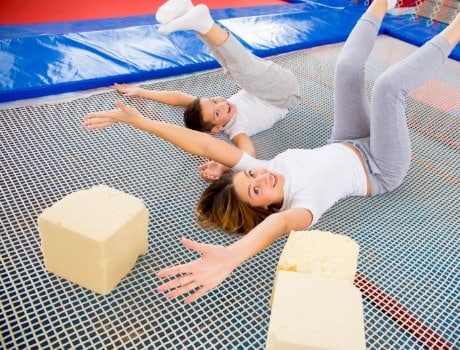 A trip to the trampoline park will definitely wear out your children. You burn around 250 calories an hour jumping around, so it will keep everyone fit too. There are so many great games that you can play on the trampolines too, from soccer, to Tag. When you are at the trampoline park, you can even sign the family up for a masterclass, learning lots of different acrobatic skills and tricks. You'll want to go back every week to practice and show off your new skills.
3. A Game of Mini Golf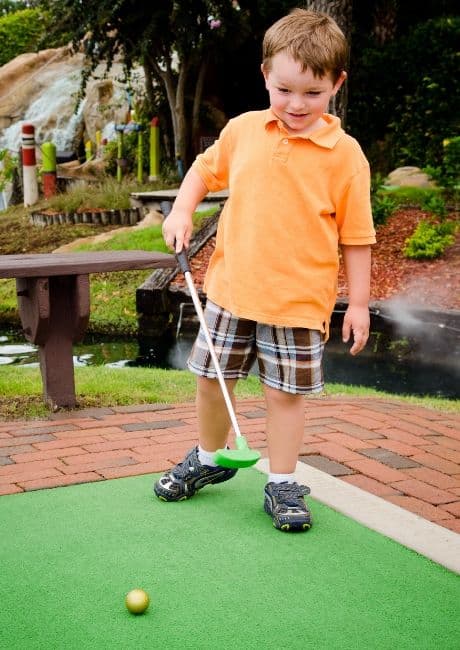 Every single state in America has mini golf. It is a happy and wholesome game that big and little kids will enjoy. It has recently surged in popularity due to Holey Moley, a new extreme miniature golf challenge TV program that is hitting the ABC network this summer. Those Dutch windmills and tiny blue ponds have now become retro chic. Everyone loves a game of mini golf, it is great family fun that will get you outdoors.
View the entire list of Fun Outdoor Activities for Kids & The Whole Family.
---


Happy Halloween!
Join our
Halloween Party Planning Facebook Group
.
Go to
Facebook
and click the "Visit Group" button.