Last Updated on November 5, 2021
There are so many reasons why you and your kids will love this Free Printable Nature Scavenger Hunt
It's the end of summer and my bank account is screaming for a breather. Summer vacations, party hosting, dinner dates and back to school shopping…. Oh my! Meanwhile, the kids have used up all the bubble solution, dried out the play dough, and they're sick of sidewalk chalk! It's time to find a new summer activity; like this Nature Scavenger Hunt.
Isn't it great when your kids are having a blast and you don't even have to pull out your wallet!
I love this free nature scavenger hunt printable our Listotic team member, Allison designed. You'll certainly love it too once you see how easy it is to use. I just printed it out and pasted it to some brown paper lunch sacks. My kids just had to head out the door for some exploring and treasure hunting.
Click here to download your free Nature Scavenger Hunt Printable.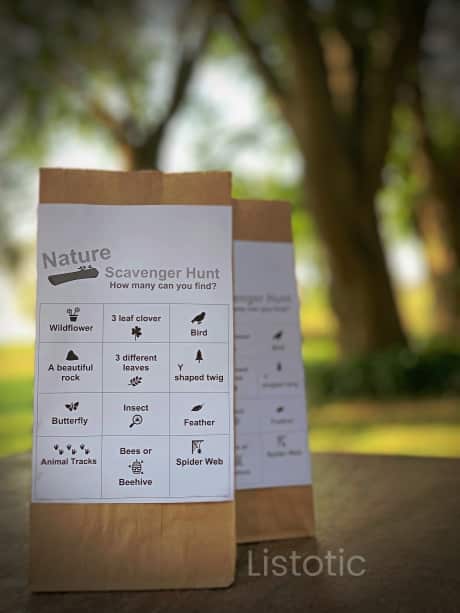 This Nature scavenger hunt printable has words plus pictures. As a result, my preschooler could participate in the hunt too!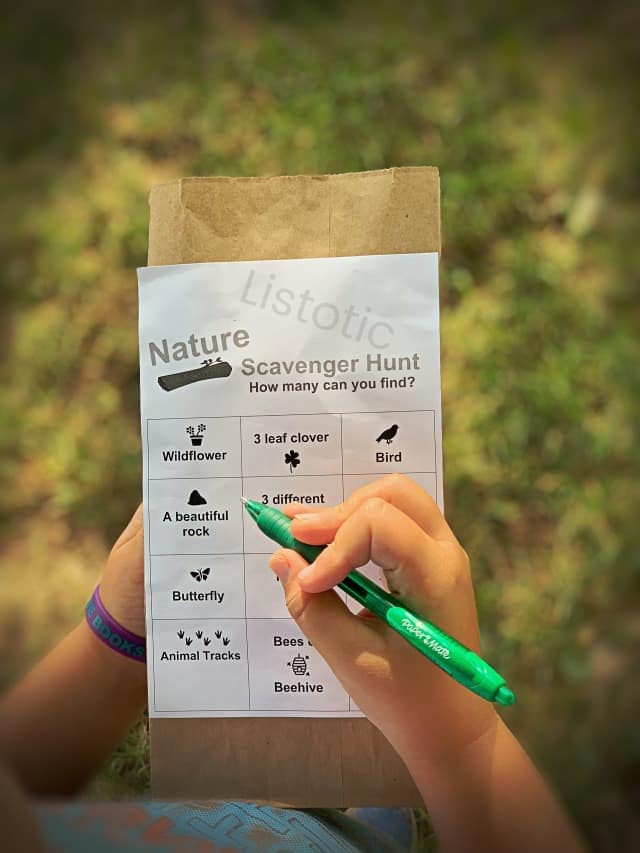 "Mom, mom, guess what? We found a spider and he eating an insect he caught in his web!"
Um… Great, right!?!
Perfect for Family Gatherings and More!
This scavenger hunt would be great to do on a family walk, with students, scouts, clubs, or even at a birthday party!
I set it up the PDF printable for a 5×7 size so that I could fit it on the side of a standard brown paper sack. I gave each child a colorful pen to mark off their Nature Scavenger Hunt finds.
Click here to download your free Nature Scavenger Hunt Printable.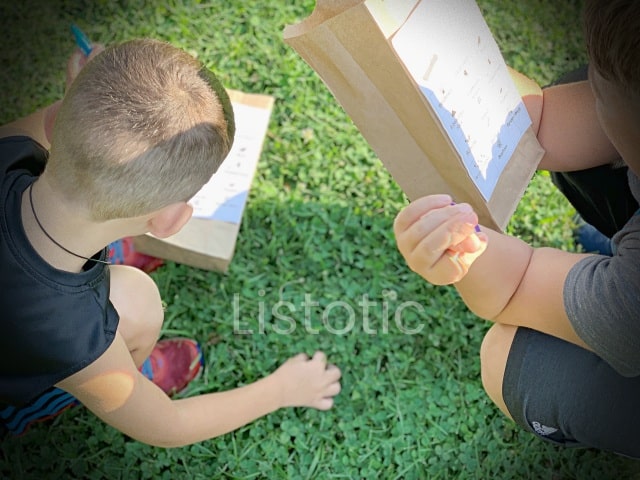 A Nature Scavenger Hunt is a Good Learning Experience
Expect kids ask you if they are supposed to collect the beehive or bees. This is a good learning opportunity about not disturbing habitat. You could preempt their question with clear directions before everyone begins.
I believe my boys thought they were pretty clever when they asked if they should put a beehive in their scavenger hunt bag. Because all I had to do was roll my eyes at their silly question, and they went on their way.
But just to confirm the answer is NO. Some items on the list like the beehive, birds, animal tracks, spider web, and butterfly are all for viewing only.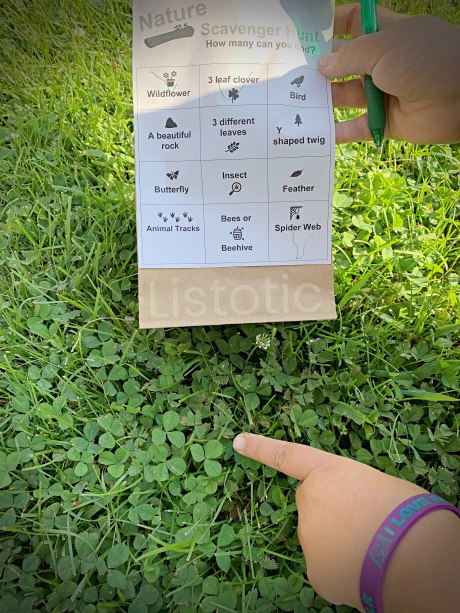 This entire scavenger hunt could be an eyes only scavenger hunt; or a photo scavenger hunt. If you are exploring at a park or public area I recommend not picking the flowers and collecting rocks. Just in case they have strict park rules about that kind of thing.
I had plenty of clovers, rocks, leaves, and wildflowers in my yard. My boys had fun showing me their Nature Scavenger Hunt treasures.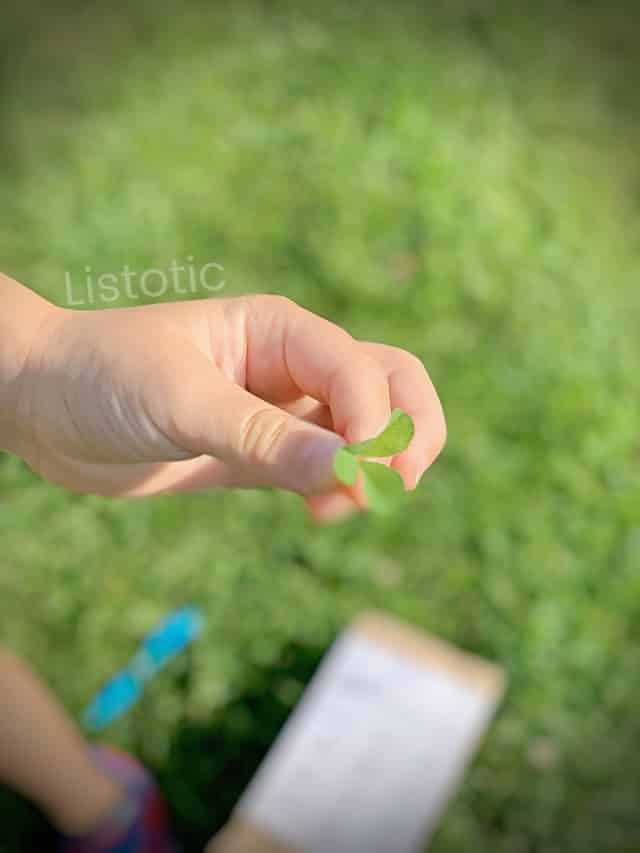 What's Not to Love About Nature Scavenger Hunts?
So let's go over all the reasons why I LOVED this Nature Scavenger Hunt
Got the kids outside.
Its free.
Kids had fun and worked TOGETHER! Yes, siblings did something without an argument!
Great education opportunity
I was able to throw in a load of laundry while they were entertained.
I was able to drink a cup of coffee on the porch while I watched them race around the yard.
Kids were thrilled to find a spider eating an insect caught in a web. It was seriously the highlight of their day!
I didn't have to do any prep work besides printing it out.
The kids asked to do it again – score!
ZERO Mess – double score! Click here to download your free Nature Scavenger Hunt Printable.
Let the team at Listotic know if you tried this Nature Scavenger Hunt Printable and how it worked for you. Email us at [email protected]