4. Easy Honey Mustard
I've tried honey mustards in the past that I just couldn't stomach (I think it might have been the dijon–I'm not a fan), so I thought I'd try making it at home with plain yellow mustard instead… turned out to be a winner! Even my kids liked it. Dijon mustard is definitely the most popular mustard used for your typical honey mustard dressing, but you can certainly tone it down a notch by experimenting with other mustards.
TIPS:
For a thinner dressing, use oil instead of mayonnaise, or a nice mix of both.
Try mixing your mustards, especially if you want to tone down the dijon flavor a bit.
Start off with less honey, and add more if desired. Not everyone likes it as sweet.
This is also an excellent dipping sauce for chicken! Mmmm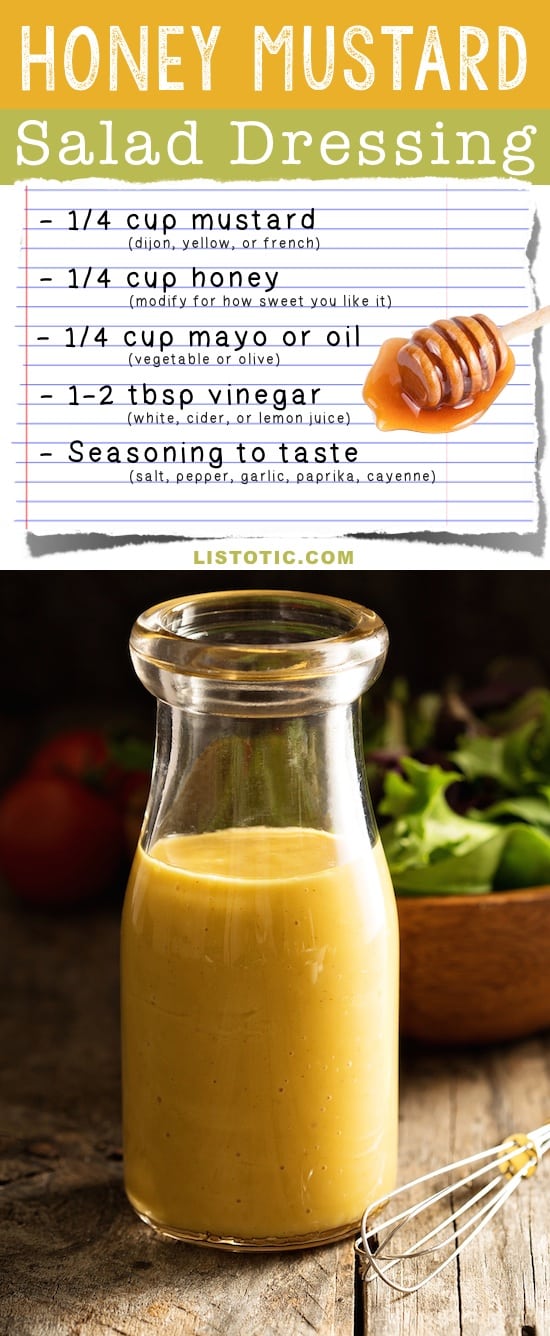 ---
This post contains affiliate links. Please see our Disclaimer Policy.
***Blend all of these recipes together with a whisk, or by simply shaking them in a jar or bottle. I use these squeeze bottles for most of my dressings and sauces, and this amazing salad dressing shaker for the balsamic vinaigrette I always have on hand.***
---
Images Below Link To The Full Instructions
---