Last Updated on January 12, 2021
Yeah, these chocolate muffins are healthy, but guess what? They are also out-of-this-world rich and tasty! I actually like them more than regular muffins because they're super moist, and on top of that, they are REALLY easy. In fact, you might already have all of the ingredients on hand.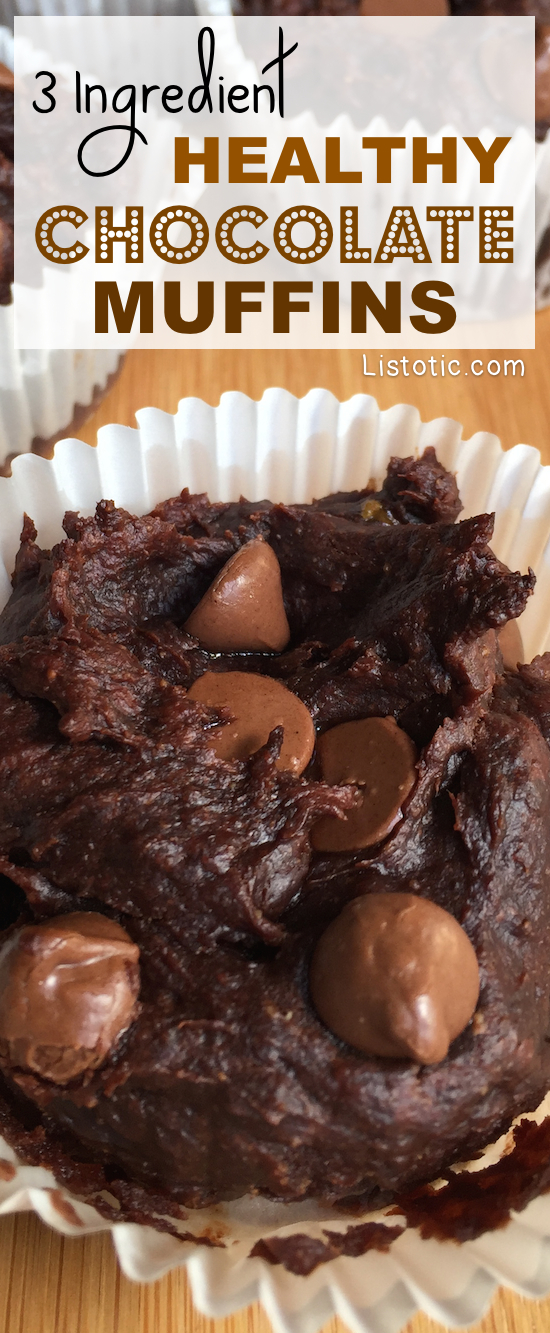 Rich & Healthy Chocolate Muffins
SERVINGS: 6
INGREDIENTS:
2 Ripe Bananas
1/2 Cup Creamy Unsweetened Peanut Butter
3 tbsps Unsweetened Cocoa or Cacao Powder
OPTIONAL — The mix-ins of your choice (chocolate chips, walnuts, coconut flakes, etc.)
INSTRUCTIONS:
Preheat oven to 350F
Use a hand mixer or food processor to combine all of the ingredients (except for your optional mix-ins) until well blended.
Use a spatula or spoon to fold in a handful of chocolate chips or walnuts if you're using them.
Fill 6 cupcake liners evenly to the top. These muffins will not rise like regular muffins, so don't worry about filling them too high.
Bake for approximately 15 minutes.
Let cool, and enjoy! They are like sweet, sweet heaven, and without any of that evil sugar or flour. In fact, they're more like fudge than muffins, but hey, if you put them in a muffin liner then they're muffins, right?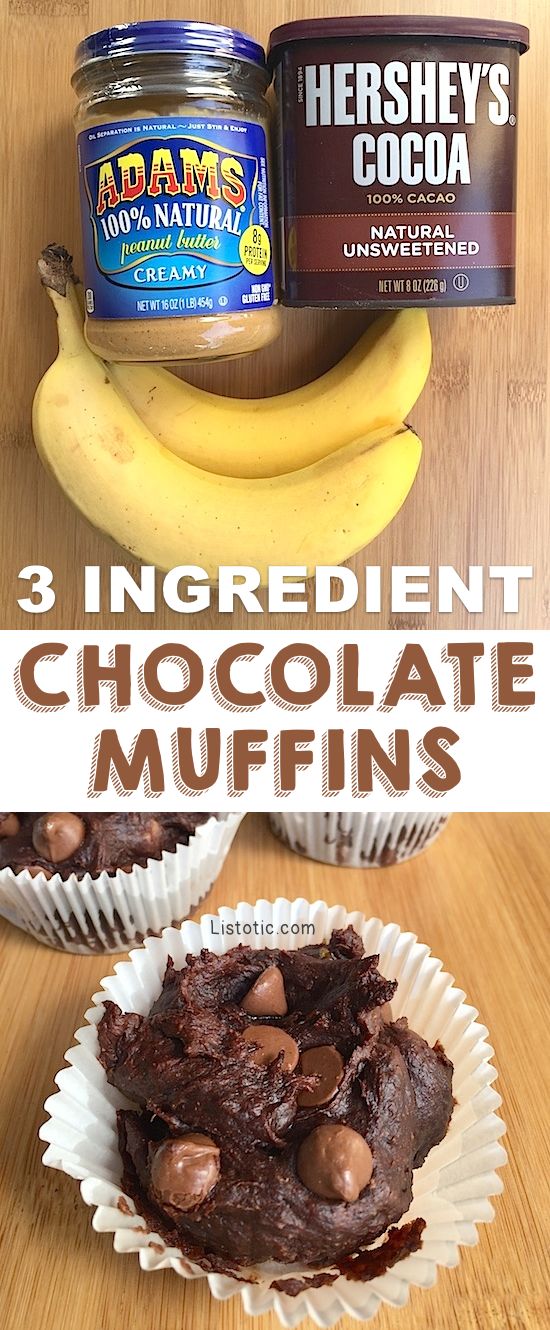 You might be wondering why these muffins don't have peanut butter in their name when there is clearly a lot of peanut butter in the recipe? For whatever reason, they honestly don't taste much like peanut butter to me. I think the cocoa powder dominates the flavor, especially if you add chocolate chips.
Based on my calculations, each muffin has about 166 calories without any added mix-ins, but they are incredible rich and delicious, so just one muffin really hits the spot! Is your mouth watering yet? 🙂