Last Updated on May 28, 2020
If you've taken a peek at my 2 -ingredient pineapple "soft serve" recipe, then you probably already know that I've been experimenting with my Vitamix lately. It just amazes me how you can turn just about any type of frozen fruit into a yummy summer treat without any added sugar– even chocolate peanut butter "ice cream" using frozen bananas!
Peaches are probably one of my favorite fruits, and although they're only in season over the summer, they are always available frozen. You can, of course, freeze fresh peaches for this simple recipe (it might turn out even sweeter that way), but the store-bought frozen peaches seem to work just as well. Simply mix them with a little lemon juice, and you've got a delightful, guilt-free frozen snack that even the kids will love!
If you like peach lemonade, you're going to love it even more frozen…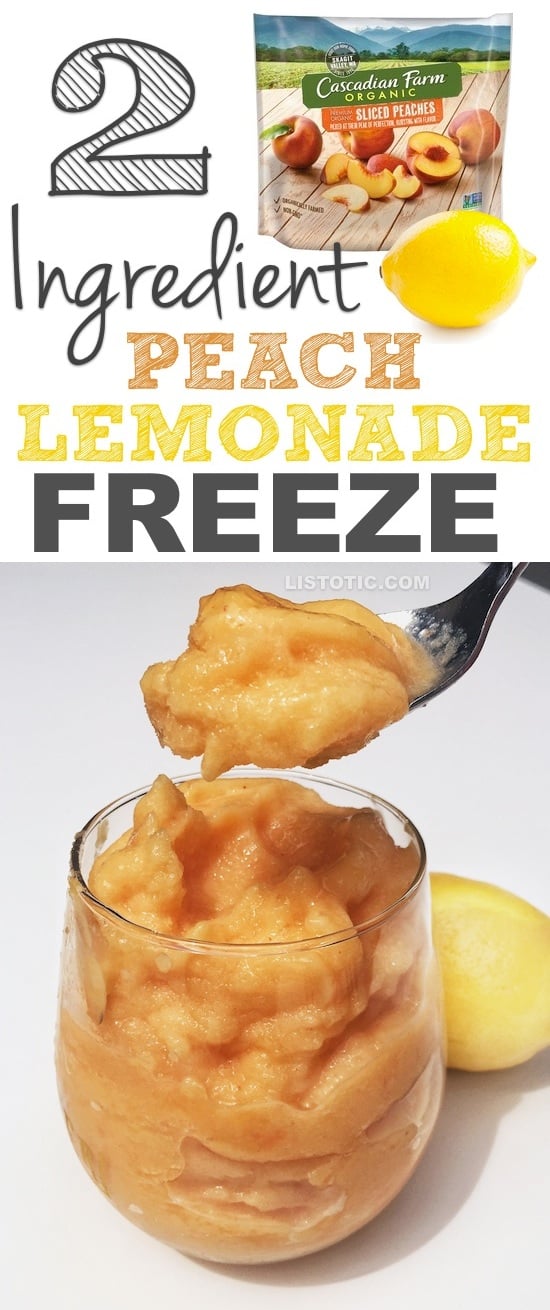 Frozen Peach Lemonade
INGREDIENTS:
(1) 10 ounce bag of frozen peaches (or freeze your own)
3 or more tbsp of fresh squeezed lemon juice
INSTRUCTIONS:
Take your peaches out of the freezer and let them slightly thaw on the counter for about 10-15 minutes. Not all the way, just enough to where they will blend easily.
Place the entire bag of peaches along with your fresh squeezed lemon juice into a good quality blender or food processor.
Blend until nice and smooth, and enjoy immediately (this will make about 2 small servings).
TIPS:
If you're impatient like me, you can also add a little orange juice or other liquid to the blender if you don't want to wait for the peaches to thaw enough to where they will blend easily.
For fresh peaches (unfrozen), simply add them to the blender with ice and a little bit of sweetener (maple syrup, stevia, agave, sugar, etc.) along with your lemon juice. Because of the added ice, this will make the recipe go a little further, but there's obviously the downfall of the added sweetener.
For adults, make it boozy with a little peach schnapps or vodka.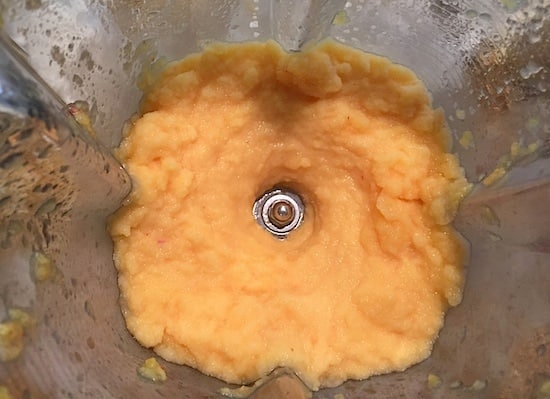 Kid tested and approved! 🙂