Last Updated on March 31, 2023
Make your Easter party memorable with these brilliant Easter decorations!
Easter is one of those holidays that fills everyone with joy and optimism, so it's a favorite of mine to plan for the annual Easter party complete with Easter decorations. Finding the perfect Easter decorations can be hard, especially since there isn't a lot out there to begin with; so we've done all the hard work for you. This list consists of a multitude of stylish options, ranging from kid-oriented to rustic. The only thing left for you to do is decide where to put all your new decorations!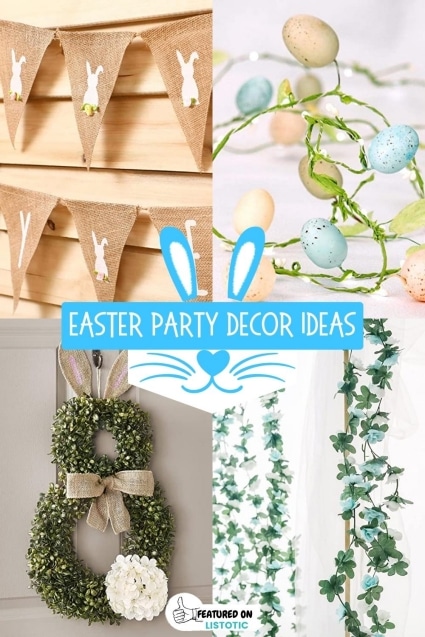 This post contains affiliate links. Please see our Disclaimer Policy.
View the entire list of 17 Easter Decorations That'll Make Your Party Pop.
---