5. DIY Ring Toss Game
This one is fun for any age! The further you stand back, the harder it gets. You could even mark lines in the yard and assign each one with a different point value to make it more challenging and entertaining! Get the instructions here.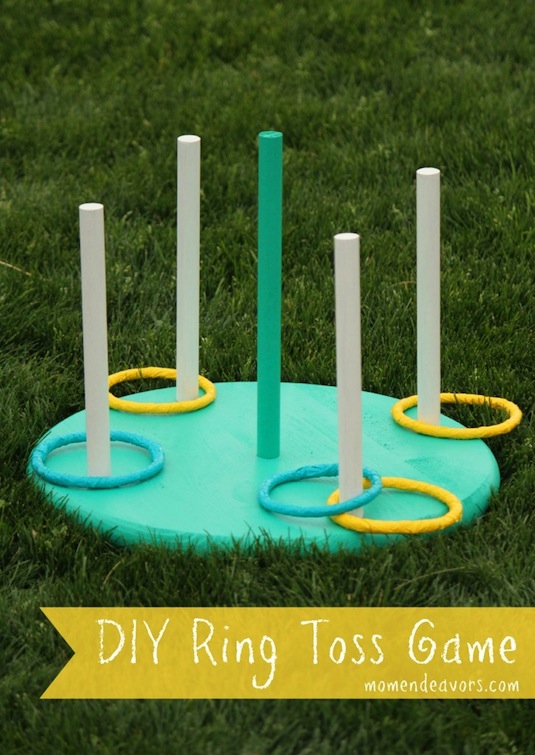 6. Marble Race
It doesn't get much easier than this! Those pool noodles are really cheap, too. After cutting one in half, decorate it with a start and finish line for the full effect. I'll bet even little toy cars would like to run down that soft foamy race track.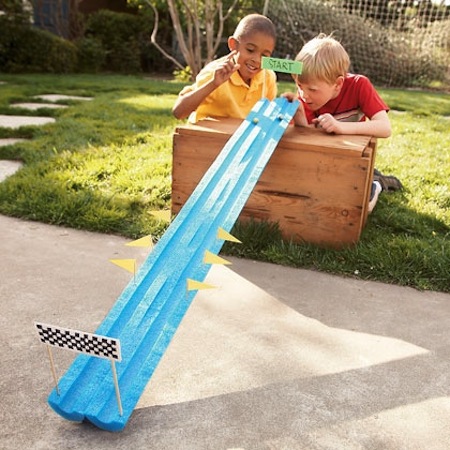 7. Giant Outdoor Chess
My husband and I recently bought a new fancy chess board, and have been holding a small tournament. I've even got our scores written down on the chalk board in my office– I mean business! I absolutely love the idea of taking it outdoors. This would not only be fun, but would keep us both a little more active. Although, I'm curious to see if it would be a little harder to strategize with it being a little harder to see the whole picture.
Simply use pavers or tiles to create the board, and then you can find giant chess pieces on Amazon. I'm not crazy about the grass for the darker squares because I think it would be hard to maintain, but perhaps a darker tile in lieu of the grass, or you can also find outdoor boards on Amazon and skip the whole DIY thing. Hehe.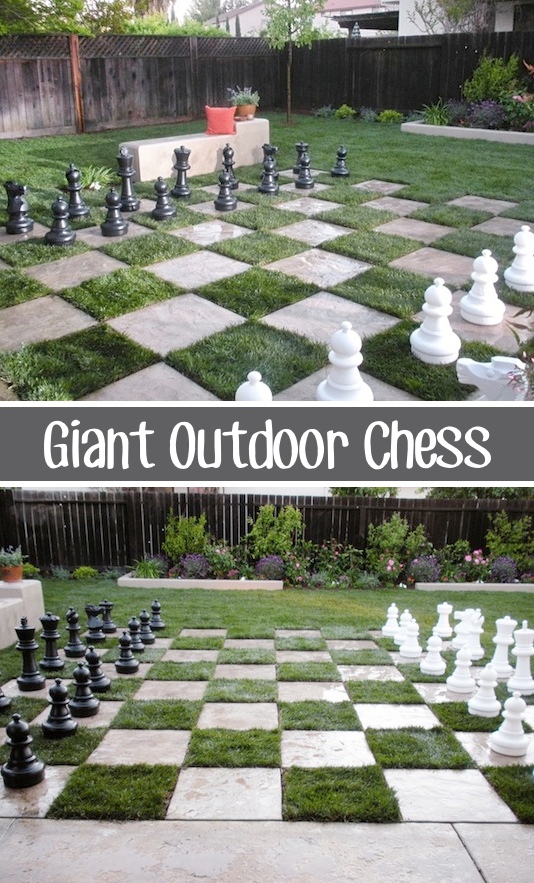 ---