30. Bean Bag Ladder Toss
So simple! Label each rung of the ladder with points. Now see who can get the most points possible by tossing a bean bag or ball! I love how easy this would be to set up, and if you have a ladder there's no purchase required.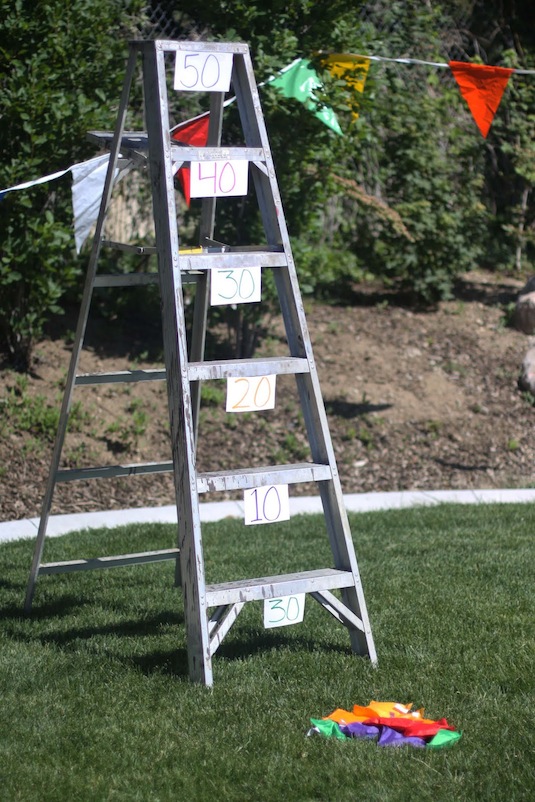 31. Colossal Connect 4
Ok, you got me. Technically this isn't "DIY" (obviously, but I'll bet you could make one). It just so happens I'm a master Connect 4 player, and I plan on having one of these in my yard this summer because I WILL play it every day. Every day. Pick one up here.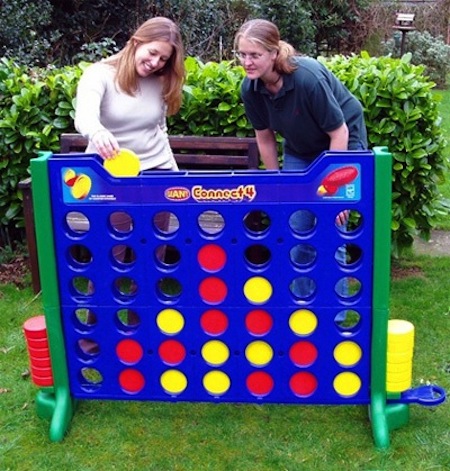 32. Backyard Glow Stick Games
Just because it gets dark doesn't mean all of the outdoor fun has to end! Glow sticks will keep the party going. Wouldn't these be awesome for a 4th of July party? You could even fill balloons with glow sticks and make a glowing balloon dart board. Or, outline the ring of your cornhole board with a glow stick so you can continue playing all night!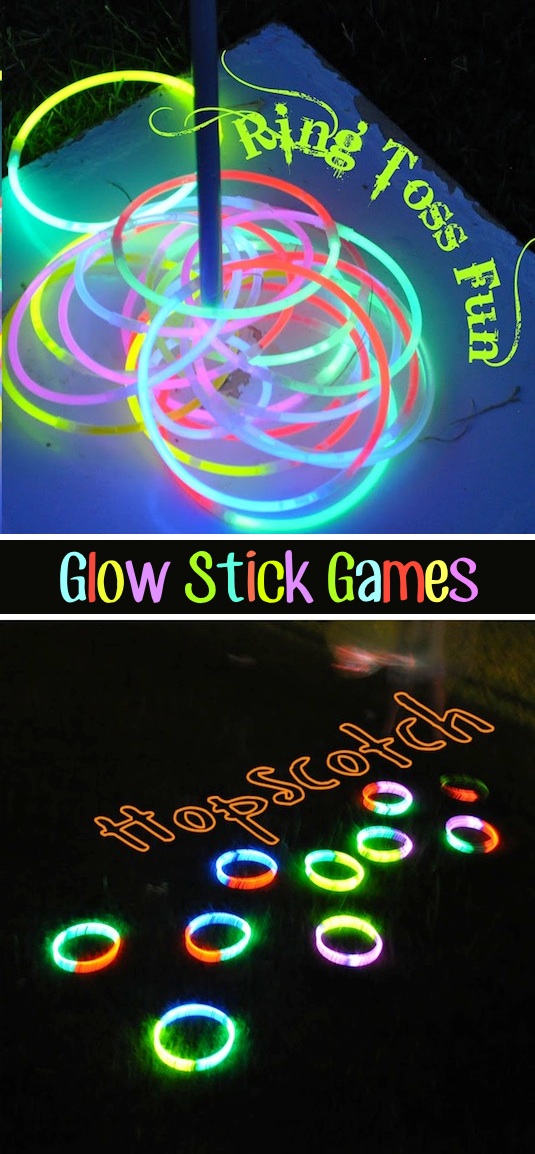 ---