2. Jumbo Backyard Ker-Plunk Game
Believe it or not, this is made with really simple materials, and you can purchase the ball pit balls on Amazon for less than $25. Get your drill ready because anything in jumbo size is so much more fun! Go check it out here.

3. Giant Jenga
With just a couple of 2 x 4 boards you can make your very own Giant Jenga Set! You wouldn't even need a saw because most lumbar yards and home improvement stores will cut the boards to any length you want. I love how this set was painted on the ends in pretty spring colors! Believe it or not, this game has become so popular you can actually purchase a Giant Jenga Set for about $100 on Amazon (just in case you're not much of a do-it-yourselfer).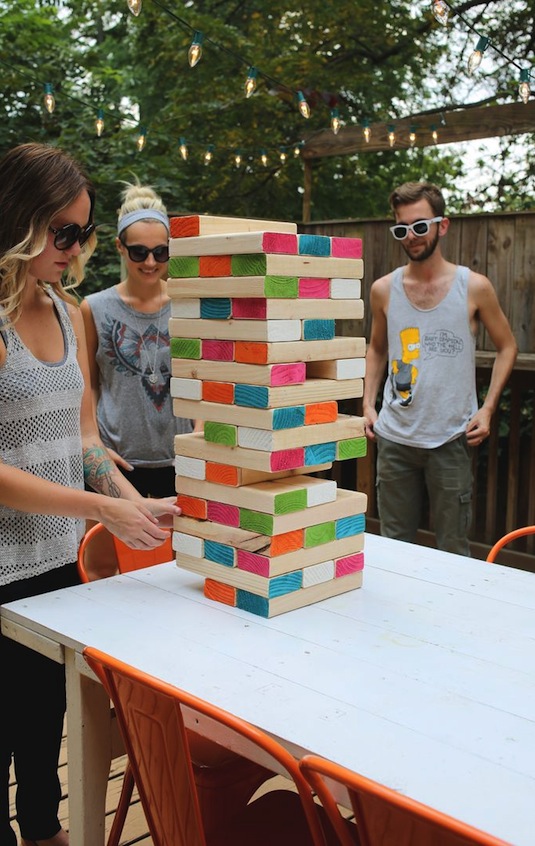 4. DIY Passing Practice Tarp
How fun is this?! Simply cut out several sized squares in a tarp, line the edges with colorful duct tape, and mark each one with different point values. This is perfect for a future quarterback (or just plain, good ol' fun). You could make it into a game by seeing who can get the most points in 10 throws.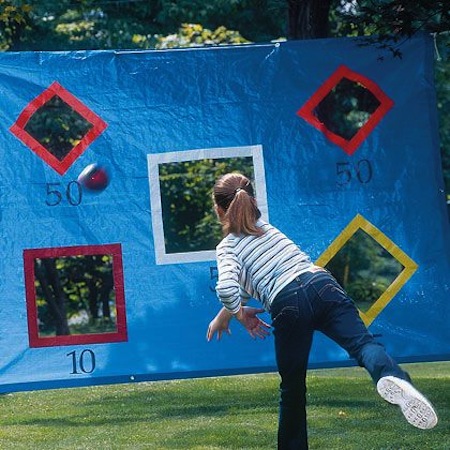 ---