Last Updated on February 27, 2023
Did you make a New Years' resolution to eat better or dine out less? I've rounded up my top New Year healthy low carb and keto-friendly recipes just for you. You certainly do not have to be on a low carb or keto diet to enjoy these recipes. Not only are these recipes healthy but they are incredibly delicious! Go ahead and reach those New Year's resolution goals without leaving your kitchen.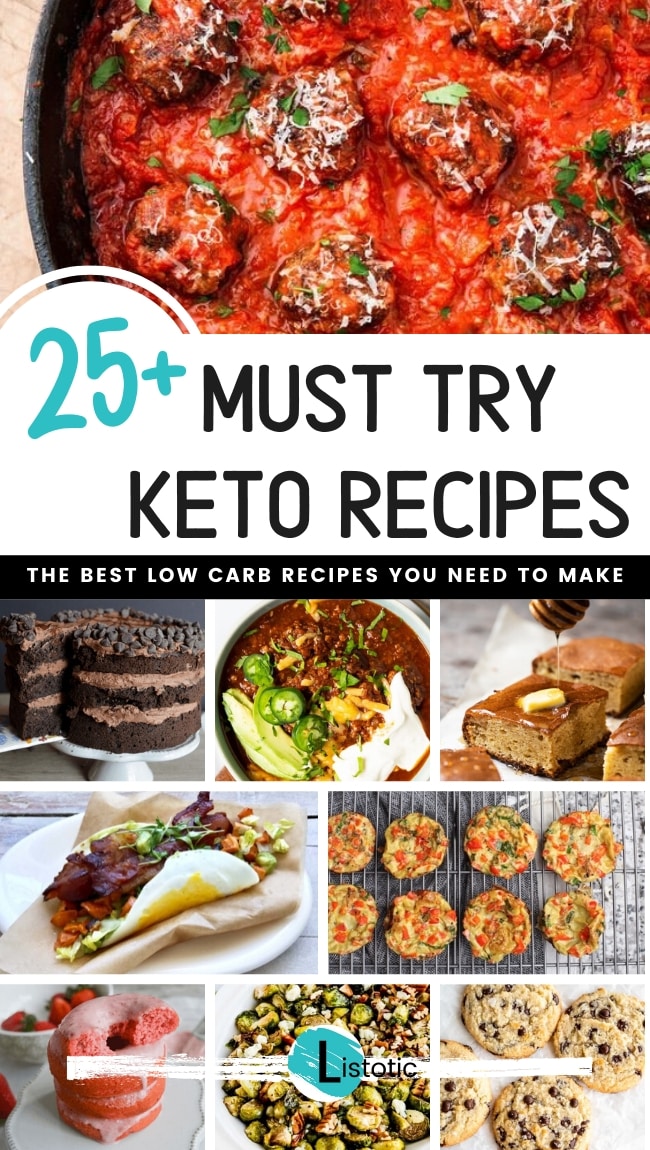 This post contains affiliate links. Please see our Disclaimer Policy.
First up are my favorite low carb breakfast recipes.
1. Keto Strawberry Donuts
These strawberry donuts are so heavenly. It's like biting into a light, fluffy strawberry cloud. They have amazing texture and flavor and you will not believe these are low carb. From Hey Keto Mama, these are a great way to start off your morning without the guilt!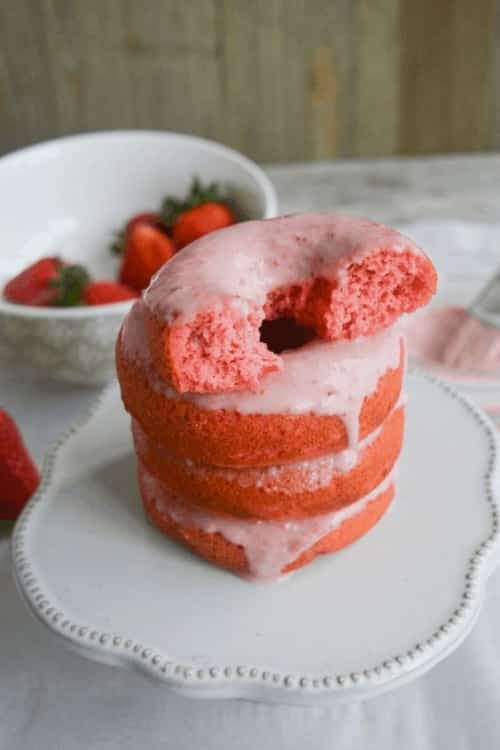 2. Sausage Pizza Egg Muffins
These are mouth-wateringly amazing! I am obsessed with these sausage pizza egg muffins because the sundried tomatoes pack these quick breakfast bites full of flavor. Since these are one of my favorite quick breakfast recipes, I always freeze a batch then pop 2 in the microwave for 2 minutes.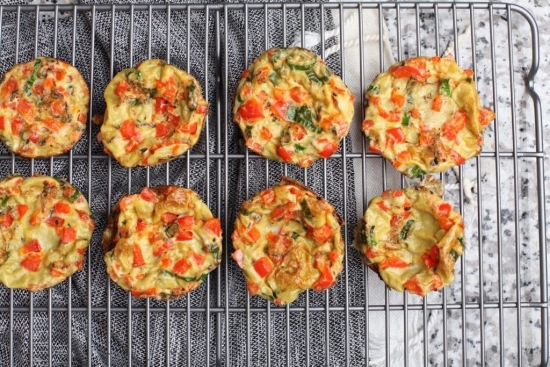 3. Keto Silver Dollar Pancakes
Pancakes are a staple when it comes to breakfast, as is bacon eggs and orange juice. They are fluffy, warm and can be paired with so many other breakfast staples. You too can enjoy pancakes. Head over to Two Sleevers to get the recipe and go back to enjoying your pancakes!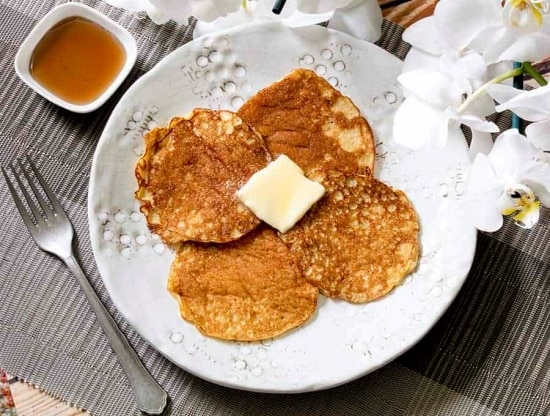 4. Keto Breakfast Casserole Recipe
I love a good one-pan meal. It's so easy, you can make this ahead of time and pop it in the oven in the morning. This Keto breakfast casserole from Real Simple Good is packed with veggies and besides a low carb keto recipe, it can also be Paleo + Whole30 friendly, just leave out the cheese.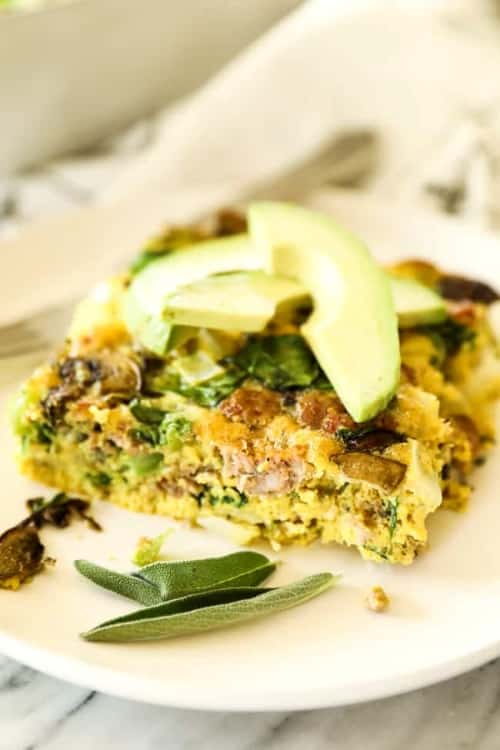 5. Keto Blueberry Muffins
I absolutely love using applesauce as a substitute for eggs in a recipe and this one is no different. It allows you to not have to use quite so many eggs and it gives that moist taste that all muffins strive for. It's hard enough to find a great muffin recipe let alone a low-carb keto recipe option, but I can say that this one will be a favorite from Food Faith Fitness.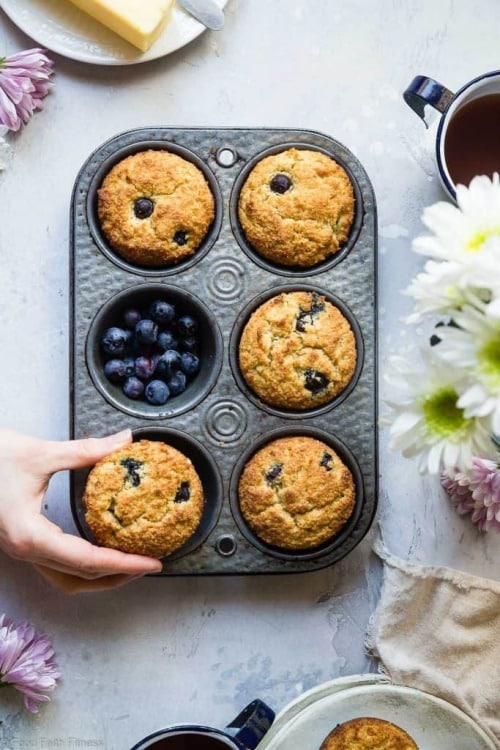 6. Crazy Good Cinnamon Orange Chaffle
The first time I ever ate a chaffle I was in shock. How could this taste so similar to a waffle? This keto-friendly waffle recipe has great flavor, even my two sons thought it was delicious. If it has my boys' stamp of approval then I feel like I've earned a gold star! This recipe is a must-try.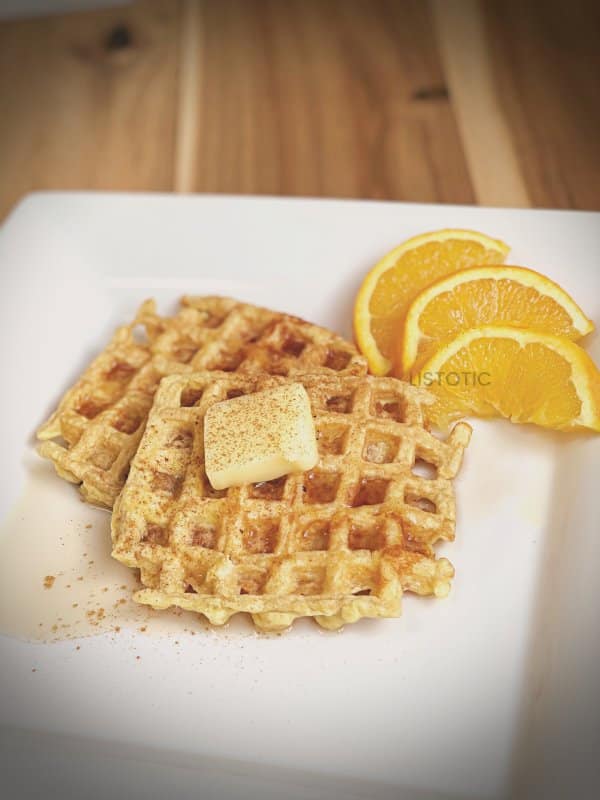 7. Keto Breakfast Tacos with Bacon & Guacamole
These Keto friendly Breakfast Tacos give Taco Tuesday (or Wednesday or Thursday) an entirely new meaning! Almost always I order a taco when dining out. Now I can have them for breakfast too thanks to this inspiring recipe. Why did I not think of this before? Add the sweet potatoes and gosh now I am drooling!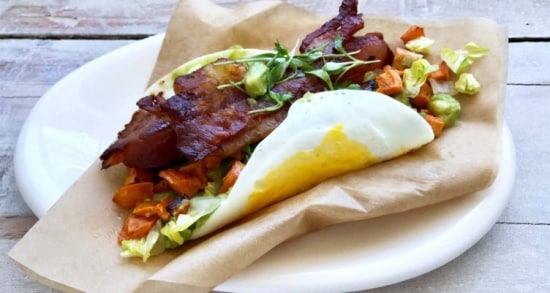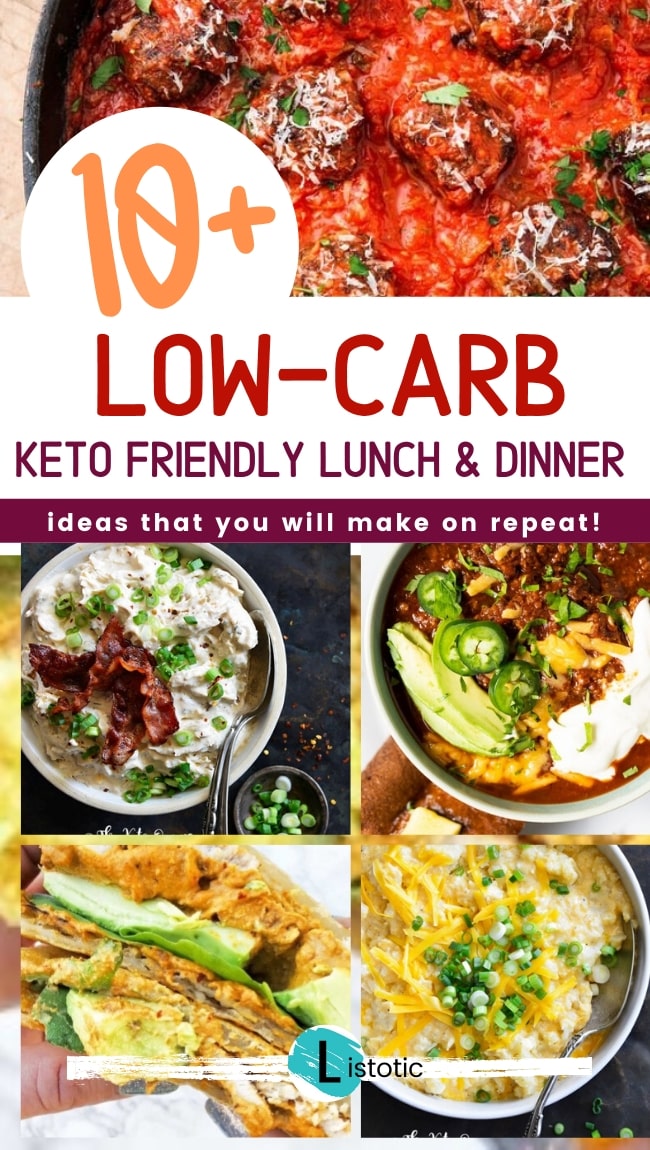 8. Low Carb Chicken Pot Pie
We eat a lot of chicken in our household. This recipe from Kasey Trenum is no exception. I think I love this recipe the most because I can make it in my new Lodge cast iron skillet. It's one of my favorite pans to cook in and this recipe is first on my list to try. Don't have a Lodge skillet? Here is the one I have and love. I also suggest purchasing a silicone handle holder so you don't burn your hand.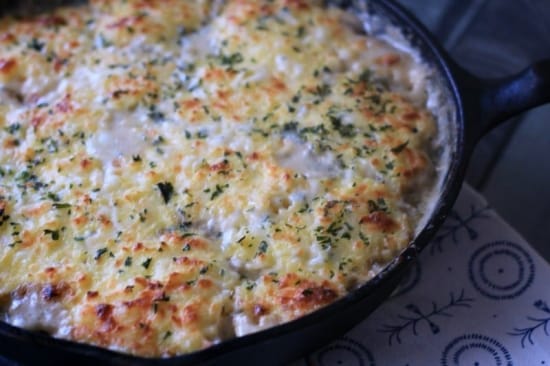 9. Spinach Artichoke Stuffed Chicken Breast
If there is a Spinach artichoke dip at a party you can bet you'll find me hovering around it. I absolutely love the dip so when I saw this recipe from Evolving Table it was a no brainer. It's simple and easy to make and mouth-wateringly good.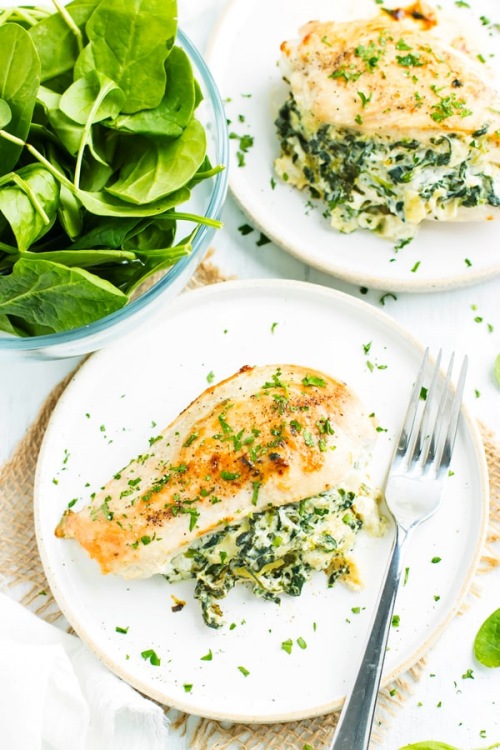 10. Keto Lover Meatballs
This is a perfect weeknight dinner for everyone with plenty of time to whip up a scrumptious keto-friendly dessert I've discovered below. The real MVP in this recipe holding the tender meatballs together is the ooey-gooey cheese. Check out this yummy low carb keto recipe from Delish.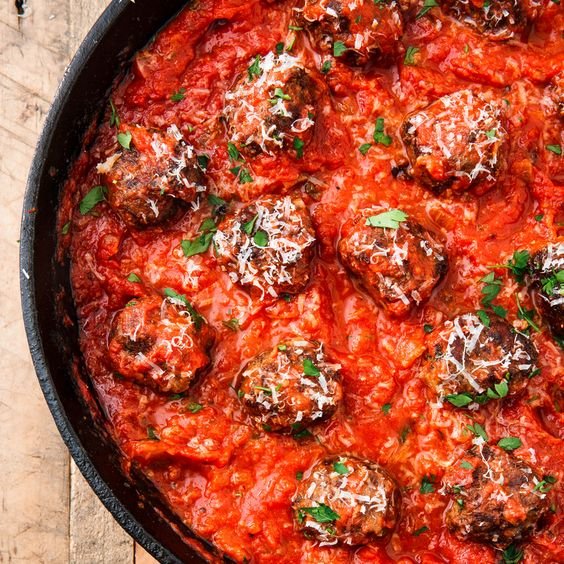 11. Instant Pot Easy Keto Mac and Cheese
This one is definitely worth hitting the pin button! This low carb keto recipe from The Keto Queens is so genius. Say no to the carbs and use your instant pot to whip this meal up. I personally love heated cauliflower and this recipe is an absolute must-try for me as I hope it is for you.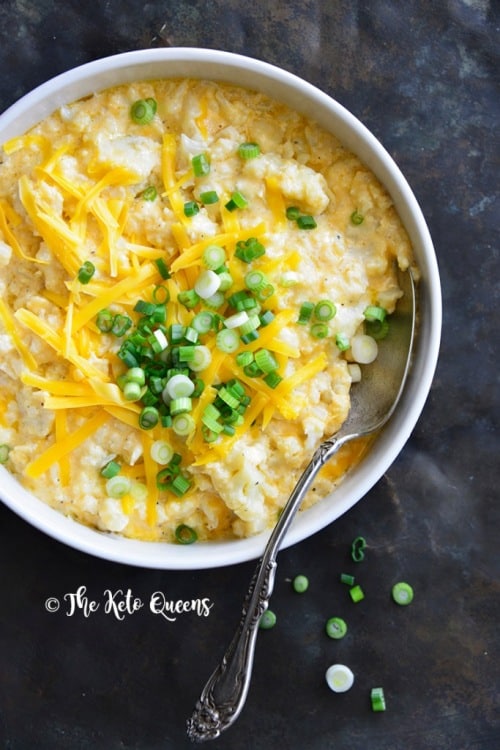 12. Keto Crack Chicken
Again, pin this recipe because you do not want to miss experiencing the incredible flavor this Keto Crack Chicken has. Pair it with a few slices of crispy bacon for crunch factor and some diced scallions and you will want to make this again and again.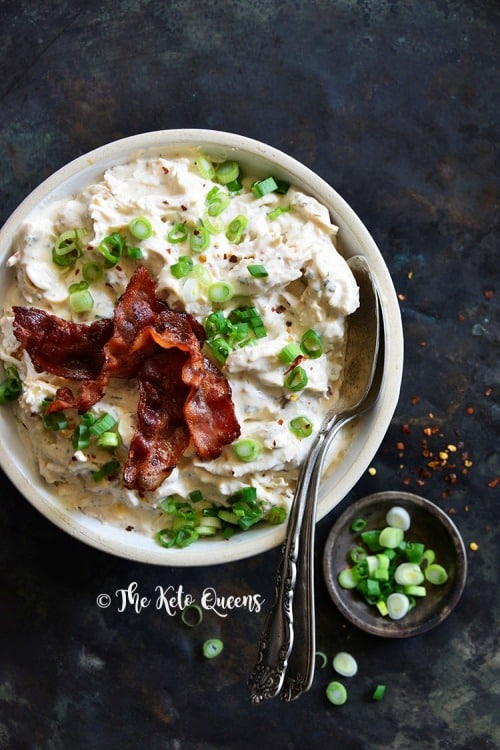 13. Gluten-Free "Cheesy" Butternut Squash Quesadilla
The tortilla is gluten-free and made from Cassava flour. I love this low carb vegan recipe because of the combination of avocado and butternut squash. Discovering new recipes is always inspiring and keeps your lunch and dinner options fresh. You can even try this for your morning meal. It's such a fun way to change up your breakfast.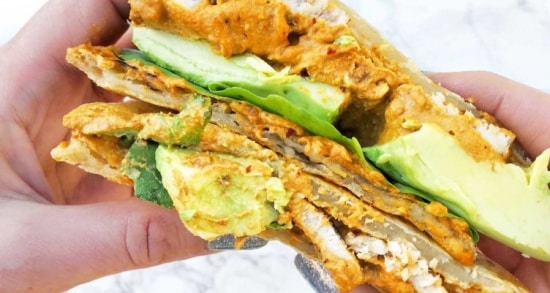 14. Low Carb Fish Taco Cabbage Bowls
The one thing I love about this recipe from Kalyn's Kitchen is it doesn't matter what season it is because this will always be a great dinner recipe. This is one of my personal favorite recipes so far and the most excited to try. I love, love, love tacos and the idea of creating a taco bowl just has me overwhelmed with excitement. This will be a staple in my home!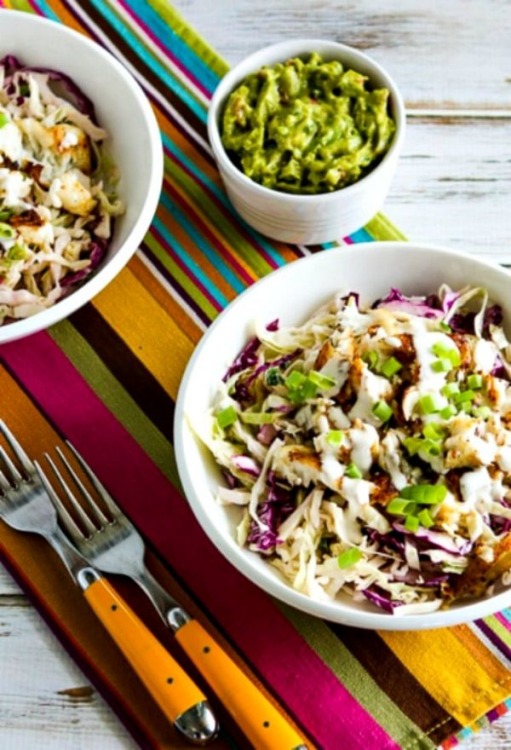 15. Keto Chili
This Paleo and low carb Keto-friendly chili recipe from Gnom-Gnom packs so much flavor it will have you swooning. There are so many ways to create a great chili and this one is a great mix of the traditional chili recipe and a new and improved recipe. No one leaves the table without having seconds.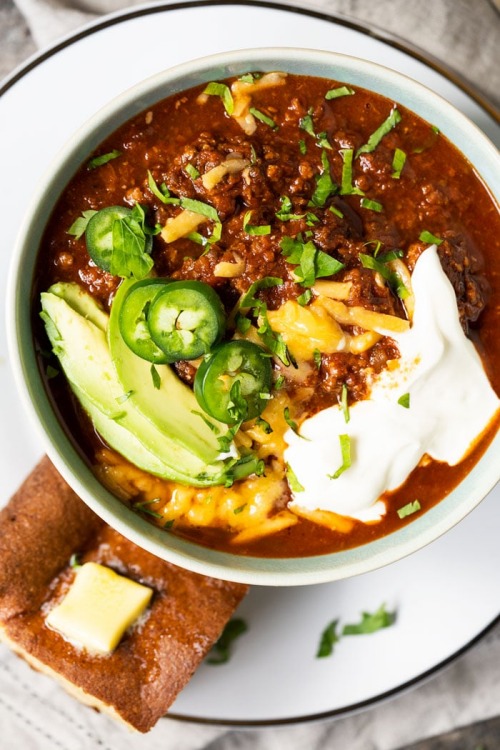 Side Dishes That Are the Perfect Addition
16. Keto Cornbread
Now you can't have Chili without cornbread. This is the ultimate keto cornbread that is grain-free and so ridiculously easy to whip up from Gnom-Gnom. Not only is it nice and moist but it has an amazing crust to it. You need to pair this with your chili! Put the ingredients on your grocery list stat!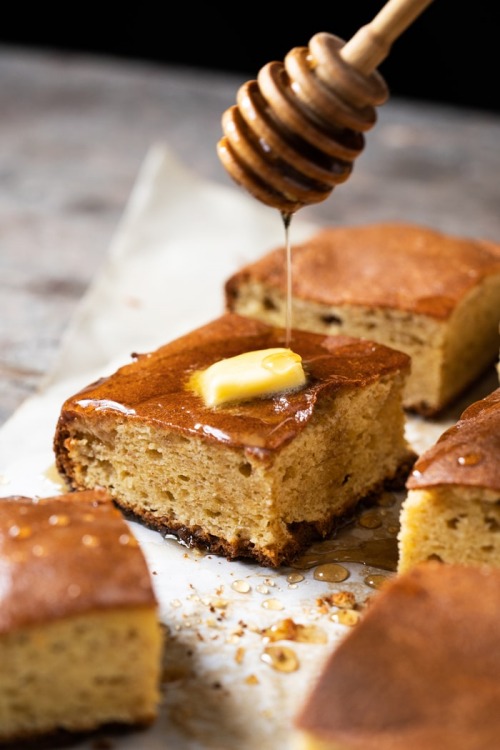 h3>17. 90-Second Keto Bread
Now, this bread is the real deal! Without a doubt, this easy mug bread from Listotic is so quick and tastes amazing when you lightly toast it. It is similar to an English muffin but much softer and less dry.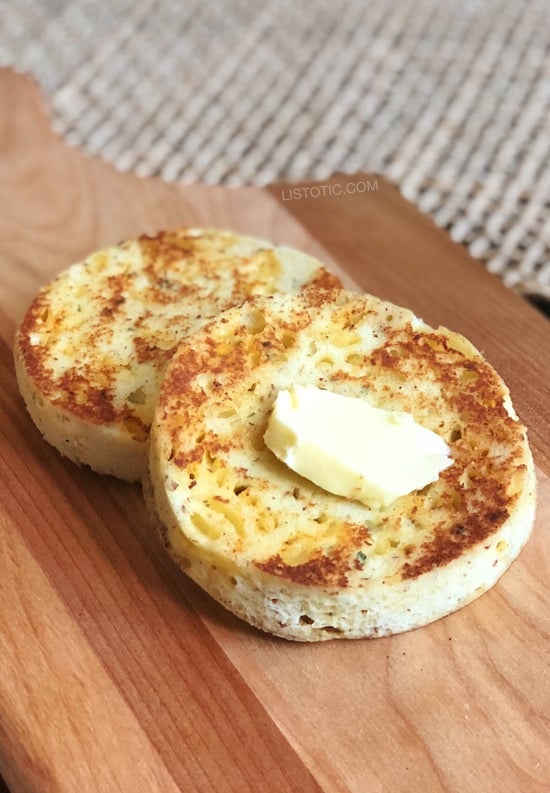 18. Roasted Brussels Sprouts with Pecans and Gorgonzola
I always have a difficult time coming up with new and different side dishes to serve during meals. This one is quickly going to become a staple in my home. Roasted Brussels Sprouts with Pecans and Gorgonzola cheese or you could substitute the pecans for slivered almonds and shaved parmesan. A tasty side from Kalyn's Kitchen.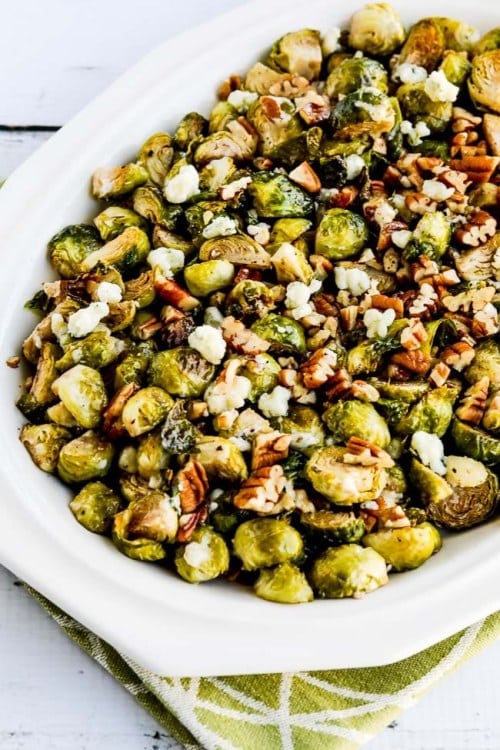 19. Low Carb Stuffing
Who said stuffing has to only be a thanksgiving side? Whip up this 'cornbread' stuffing recipe from That Low Carb Life and let cool. The texture, the looks and the smell will having you amazed at how close it is to the real thing!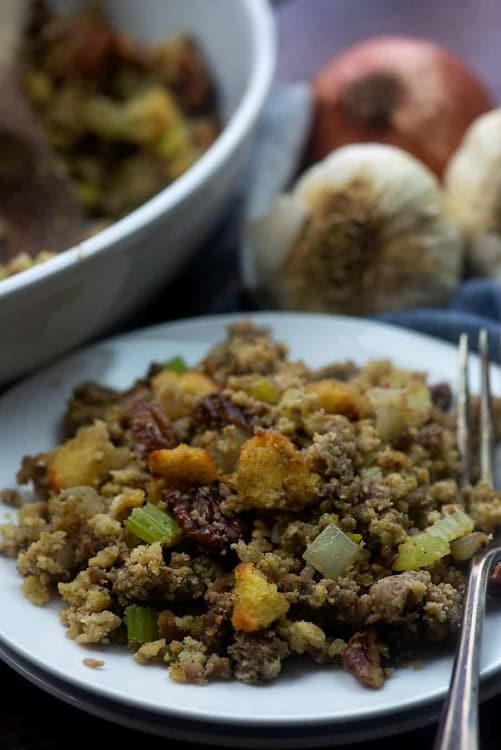 20. Creamy Mushroom "Risotto"
This side dish is bursting with an incredible earthy flavor. Its secret ingredient is finely diced cauliflower pieces. Simplicity is key in this low carb keto recipe making it easy and quick. It is sure to be a hit! Visit Keto Summit for all of the details.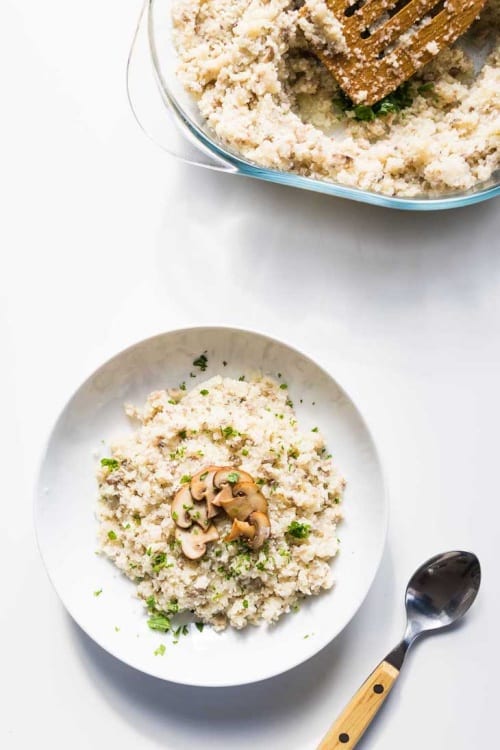 Desserts That Are the Perfect Finish
21. Homemade Keto Nutella Chocolate Pie
Who said dessert that is low carb, sugar-free, keto-friendly, paleo-friendly AND vegan have to taste bad? This one from Pretty Pies surely does not. It is a heavenly silky smooth Nutella flavored pie that will satisfy everyone's sweet tooth!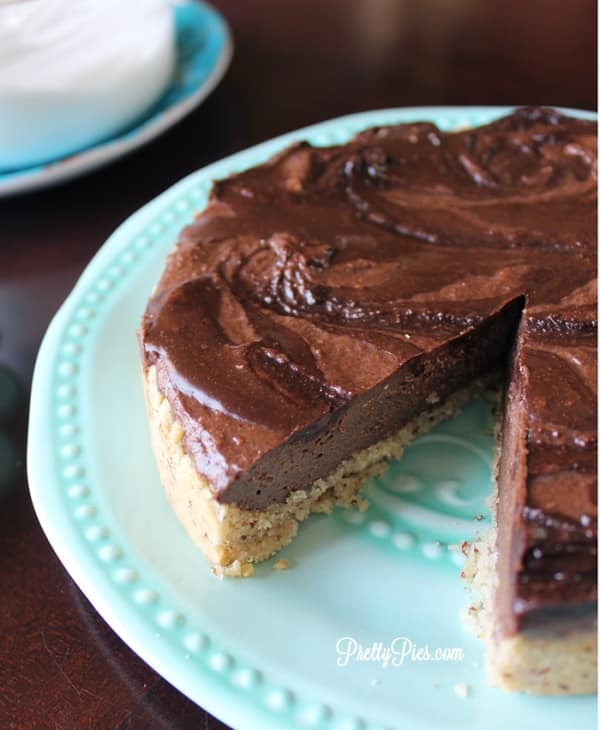 22. Easy Chocolate Peanut Butter Fat Bombs
Calling all peanut butter lovers! This dessert/snack option will not disappoint. I dare you to eat just one. The peanut butter and chocolate are a match made in heaven. I love these because you can whip them up in a hurry.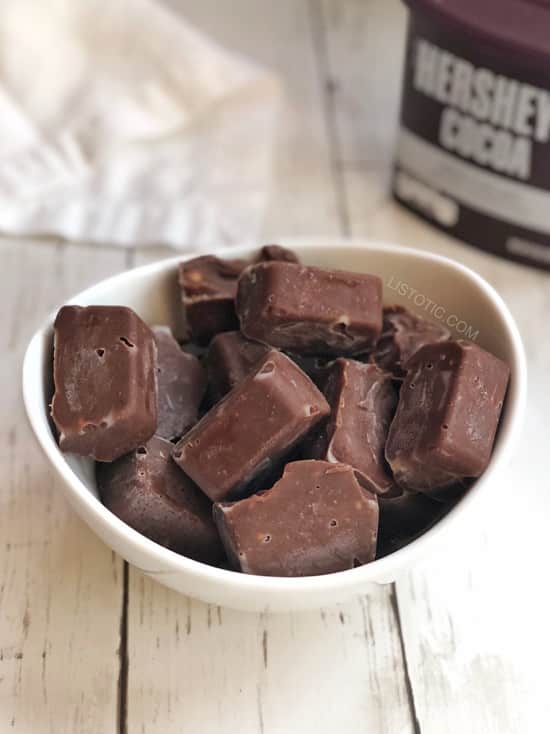 23. Chocolate Coconut Crunch Bars
Not only are these keto-friendly, but they are also paleo, gluten-free, grain-free, sugar-free, low carb AND vegan! I think I love this recipe from The Big Man's World because it is a no-bake dessert recipe. These literally take 5 minutes to whip up and they are quick, easy, delicious and healthy. You really can have it all!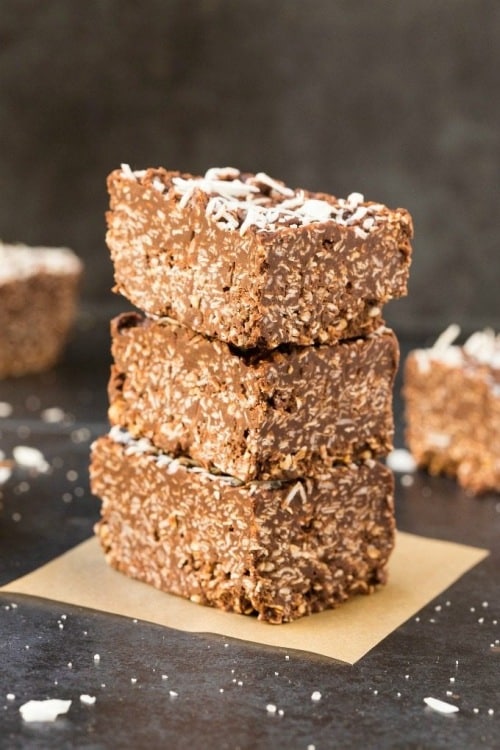 24. Easy Keto Chocolate Frosty
This low carb keto recipe is so good you will want to lick the mixing beaters…once it's turned off of course. 😉 This ice cream dessert is so rich, creamy and oh-so indulgent that it will quickly become your favorite dessert. The best part is it's only 5 simple ingredients. Prepare to have your mind blown on how simple it is to whip up when you have your next chocolate ice cream craving.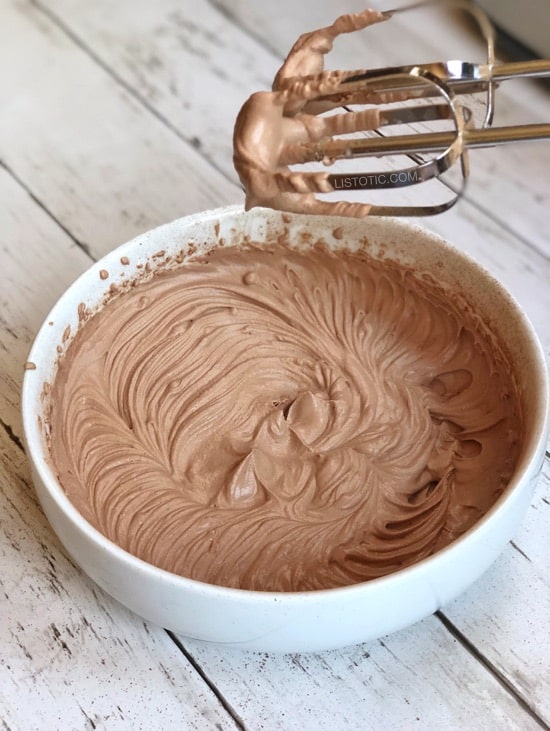 25. Keto Chocolate Chip Cookie Fat Bombs
These chocolate-dipped fat bombs are low carb and high fat giving you the extra fuel you need and will satisfy your sweet tooth making it an excellent keto dessert. You get the best of both worlds when it comes to this recipe from Real House Moms. Go ahead and indulge! They make an excellent snack or dessert option.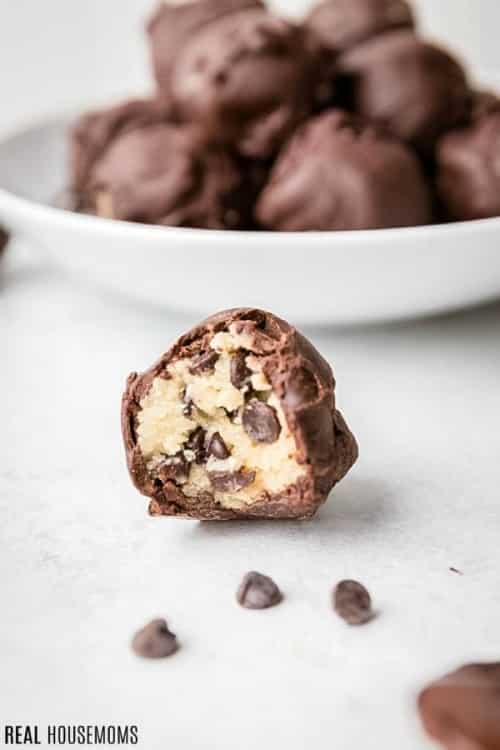 26. Keto Chocolate Chip Cookies
There is nothing better than a Chocolate Chip cookie. I've searched high and low for a great low carb keto recipe and I am proud to say I have found it just for you, our Listotic readers. I hate sacrificing taste and these have great flavor. Low carb cookies are just like any other cookies but are made with almond flour instead of using wheat flour. This keto-friendly cookie recipe from Fat for Weightloss is really delicious and super simple to make.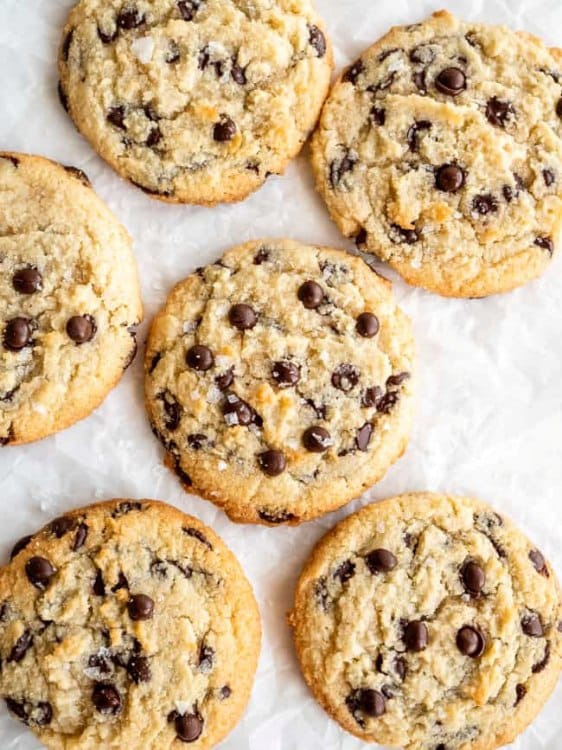 27. Death By Chocolate Keto Cake
This layered chocolate cake is a chocolate lovers dream! It is the perfect low carb sweet dessert to satisfy your chocolate cravings! If you have a huge sweet tooth like me that you are in for a treat….a triple-layered delicious heavenly chocolate treat that is! I love the idea of this as a Bundt cake or even making this recipe from Hey Keto Mama into cupcakes!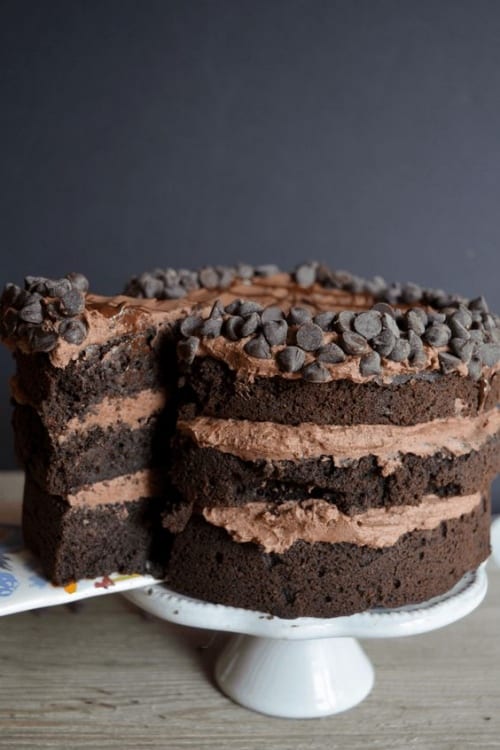 28. Salted Toffee Nut Cups
These keto-approved salted toffee nut cups from Ruled will satisfy your need for sweet, crunchy, salty and creamy all in one! These will melt in your mouth. They only make 5 individual cups so if you would like to double or even triple the batch, go ahead and do so. They also freeze well!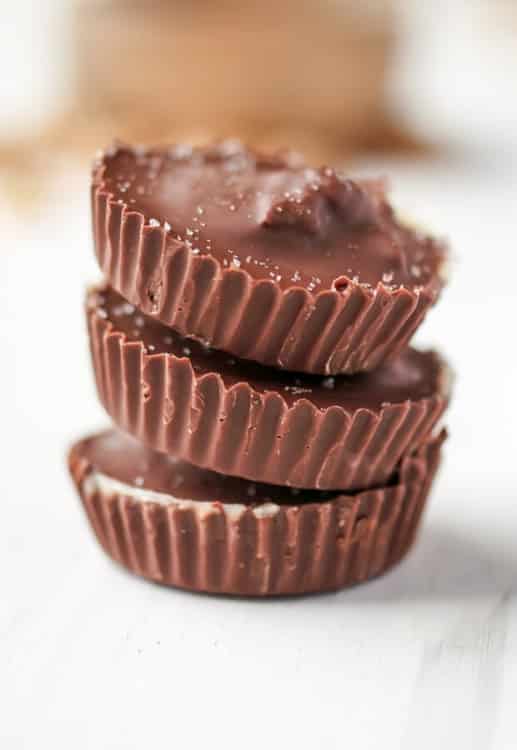 29. Keto Butter Cake
Not into chocolate? Here is one of my favorites. This ooey-gooey keto butter cake is where it is at! You will have this recipe from Keto Connect memorized and all of your friends will be asking you for the recipe. It even tastes great with your morning coffee. This one is pulling double duty- Breakfast and Dessert!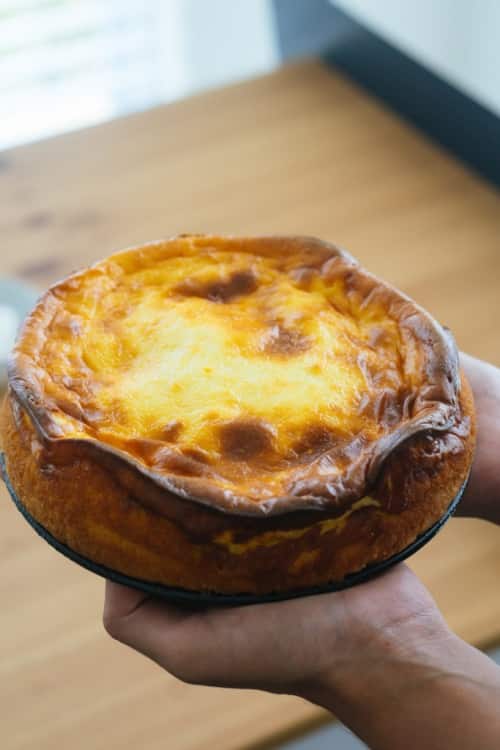 30. No-Bake Peanut Butter Cookies
These No-Bake Peanut Butterballs from Keto Connect are made with crunchy peanut butter and coconut and an added bonus no waiting for these cookies to bake then cool! You can also swap the peanut butter out for a smooth one, add nuts or chocolate chips. The possibilities are endless!