Updated on
This post contains affiliate links.  Please see our Disclaimer Policy.
16. DIY Lava Lamps
With just 4 ingredients (water, oil, food coloring, and Alka-Seltzer) you can easily make your very own lava lamp. Whoop whoop!! I've always been fascinated by lava lamps and didn't realize until now how simple the science was behind them. This is a fun activity for the patio in the spring or summer when the weather is nice. That way you don't have to worry about spills or messes with the little ones. Go get the instructions and see more photos over at S.L. Smith Photography.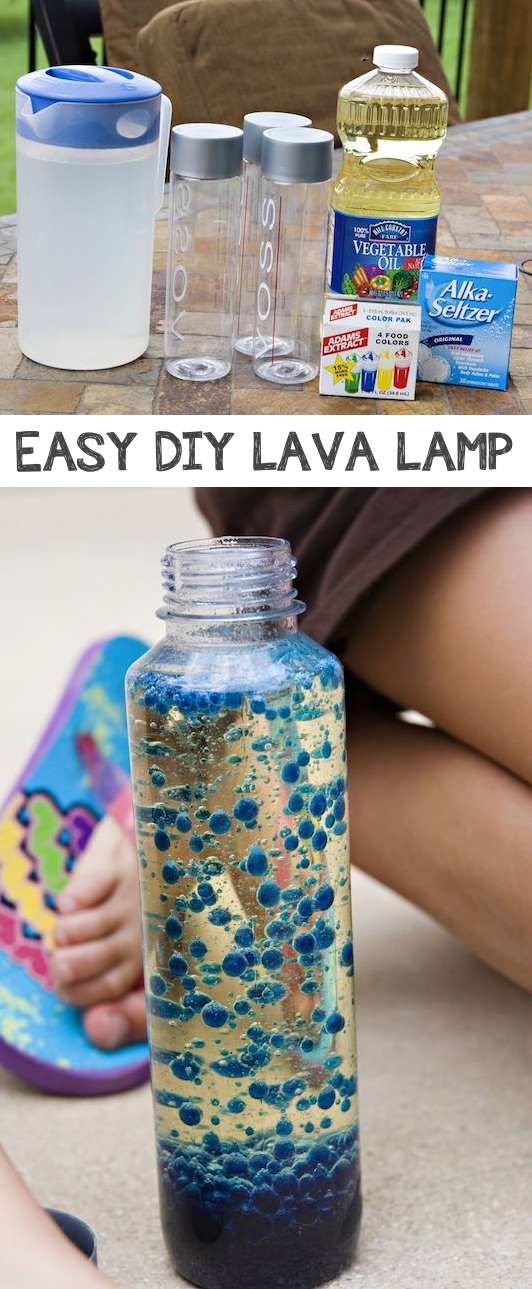 17. Canvas Tape Painting
This is ideal for kids of all ages! Even toddlers can produce something worthy enough for the wall with this technique. The idea is to create a design with painter's tape on a canvas, and then paint away! I think it would be awesome to do a different paint technique in each section. Once you pull off the tape, you've got a contemporary piece of artwork that doesn't really take any skill at all! Read more here.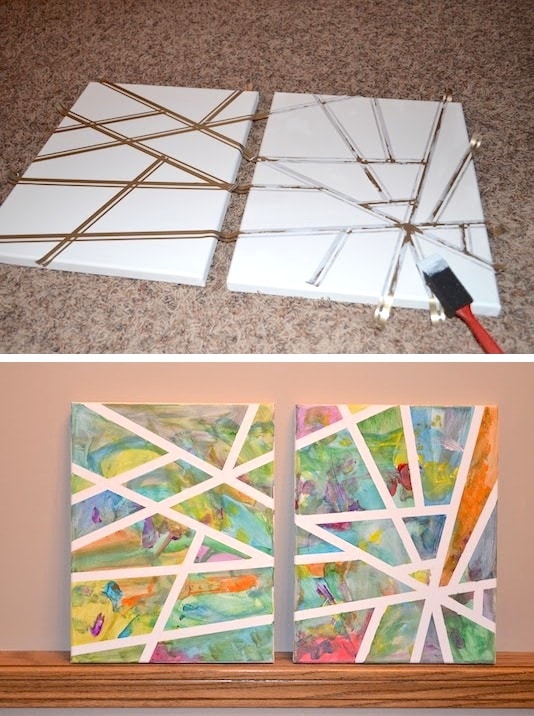 18. Glove Monsters
How fun are these!? And, it just so happens that I have a ton of gloves my daughter has outgrown (most of them missing their partner). I was just about to throw them in the Goodwill bag, but now they have an adorable new purpose! The instructions call for a sewing machine, but I don't see why you couldn't hand stitch them– they don't need to be perfect, after all, they're monsters! Go get the instructions and lots of other cute photos here.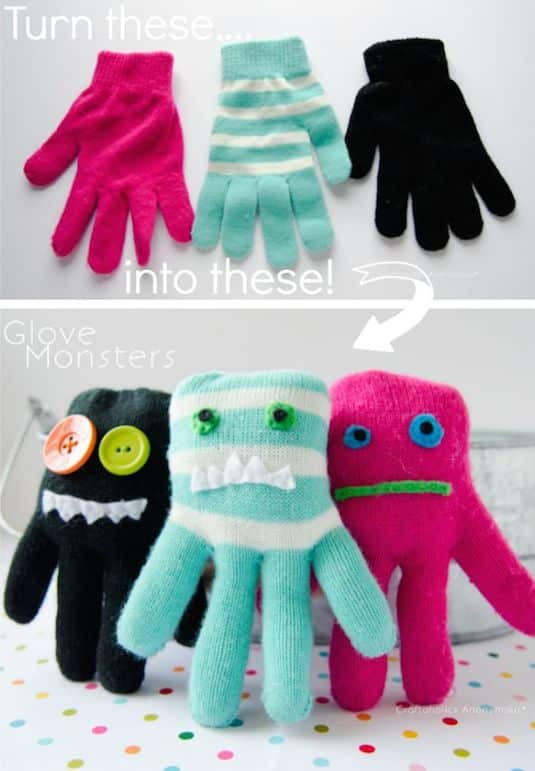 19. Secret Message Painting
Watercolors and a white crayon are all you will need to make secret messages and cool art projects! Amaze the little ones by telling them they are painting on magic paper (after drawing a design or writing a message with your crayon, of course). So simple but fun! Read more here.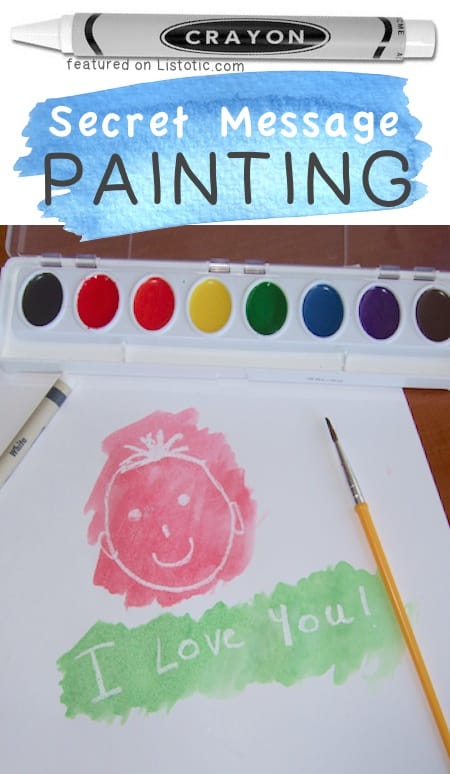 20. Bead Suncatchers
I was a little apprehensive about this at first because of the thought of melting plastic in the house (and the possibility of ruining my muffin pans), but after reading the instructions, I was relieved to see that the beads just fall out after being melted, and you can also bake them outside in a toaster oven or on the grill if you're worried about the fumes.
These really turned out looking amazing! In fact, you can also make larger ones in a round cake pan. After they dry, you can drill a small hole in the top so that they can easily be hung from a window or anywhere outside where they'll get plenty of sunlight. Go check out the full instructions!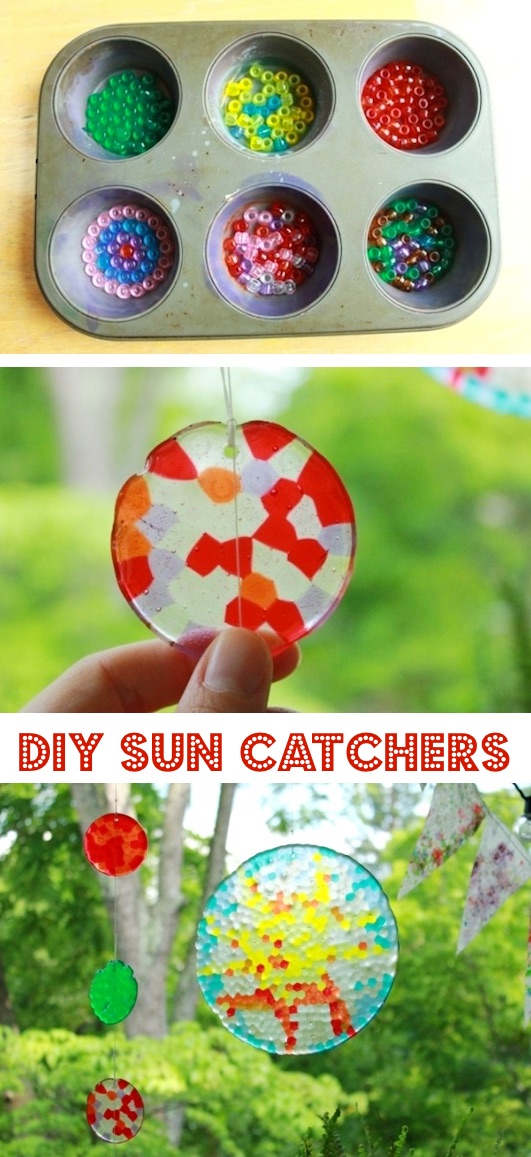 21. Balloon Tennis
This is the ultimate boredom buster for those long winter months! The supplies are really inexpensive. In fact, you can get those paint sticks for free at most hardware stores. Simply hot glue one to a paper plate, and bam! You've got a balloon racket. All you need now are a few kids to get the party started. Read more here.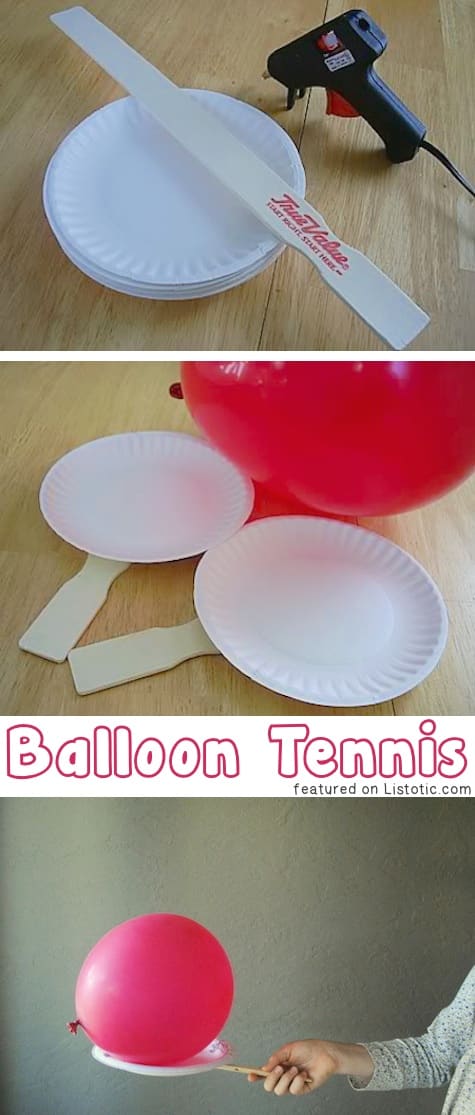 22. Perler Bead Bowls
Have your kids discovered Perler Beads yet? Believe it or not, they're made for melting under the wax paper with an iron to make cool shapes and designs. But there are quite a few little hacks out there for them, too. Put them in an oil-covered ceramic or glass bowl (they naturally stack and rise to the side), and let them bake together to form a colorful bowl. How creative! Go get the instructions here.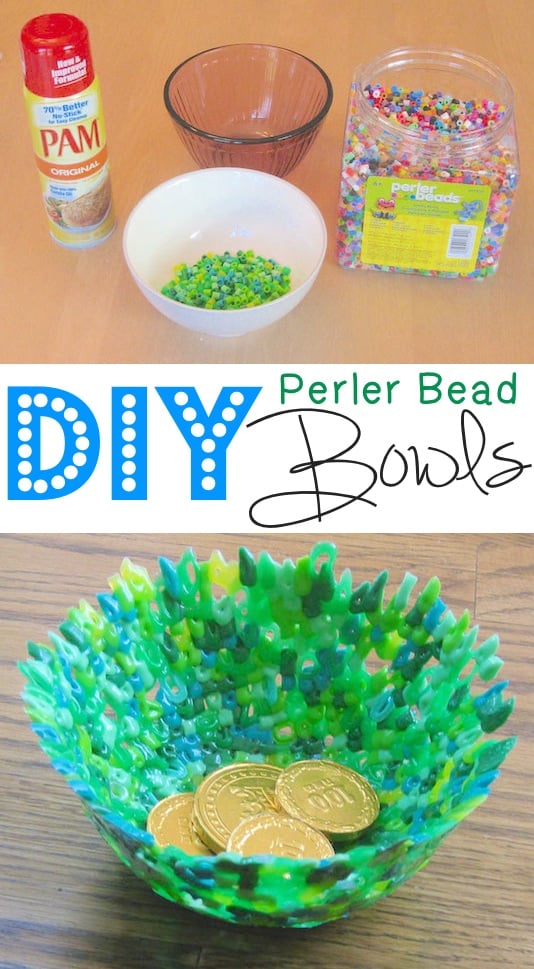 23. Decorate Craft Letters
Those large letters they sell at craft stores are a unique way for kids to express their personality. Purchase the first letter of their first name, and then let them go crazy! They can decorate it with beads, buttons, pom poms, decorative tape, pipe cleaners, small rocks, twigs, or anything else small enough to glue on! It makes for a nice display on a shelf or desk in their room.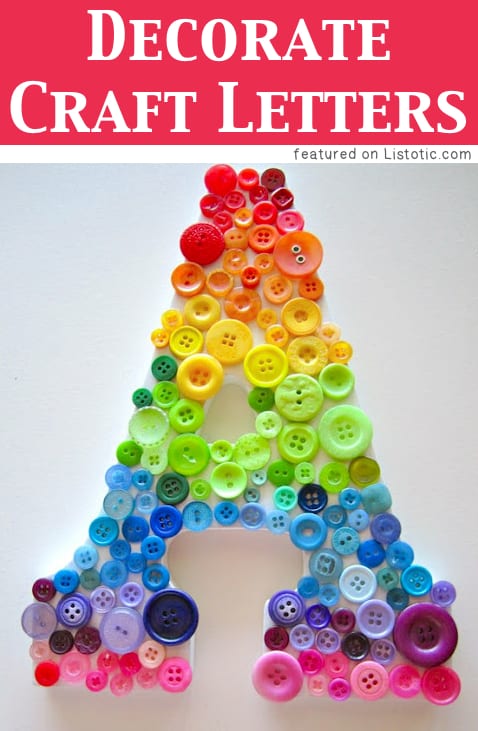 View the entire list of 29+ Fun & Creative Crafts For Kids!.
---