Last Updated on July 8, 2022
When and how to plant your vegetable garden!
Getting anxious about your planting season? Let us help inspire your vegetable garden and give useful information so you can decide when the best time is to plant your vegetable garden. Get vegetable garden ideas that will turn your thumb green this planting season!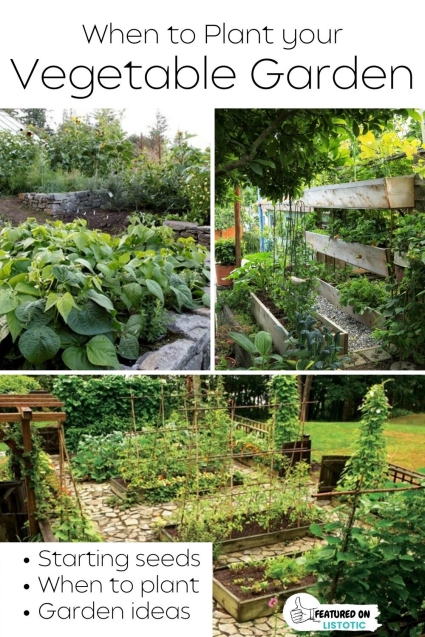 It seems like every year I just barely miss the optimal planting dates– Spring seems to just kind of spring up on me! The sooner you start, the sooner you will have a garden full of beautiful vegetables, so don't be a procrastinator like me. Starting your plants indoors is a great reminder of the warmer days ahead.
First, in order to understand when to plant, you need to determine out what "zone" you are located in. There are 13 different planting zones in the United States of America. Here is a map of the larger planting zones.
You can actually search for your exact zone by entering your zip code on many different websites. I used the website: Garden in Minutes to find my zone for planting a vegetable garden. See below for a handy chart telling you when to plant your seeds for your vegetable garden.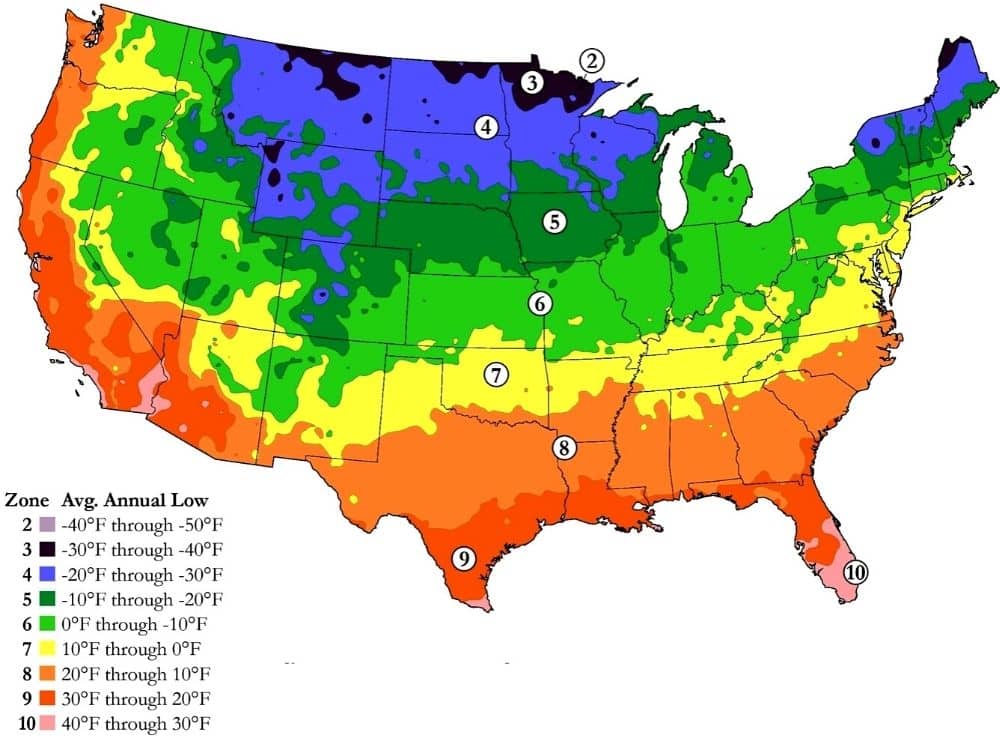 Starting seeds indoors not only gets a head start on your plant's growth but also saves you lots of money! Sometimes the magic of starting seeds indoors is a daunting task, but it is actually very simple; it just takes a little time and patience. Here is a simple video about getting your seeds started.
What materials do you need for starting your seedlings indoors?
Transplanting outdoors should always be done after the last frost (you can look up the first and last freeze dates by zip code here). Warmer areas can obviously start their seedlings earlier, whereas folks that live in colder climates have to start a little later in the season.
Dreaming about your garden? Check out these unique but useful vegetable garden ideas!
1. Create a Raised Garden Bed
Raised garden beds are all the rage. Obviously they help keep your garden looking tidy, but they also help to keep your back from going out. This beautiful raised garden bed featured in Garden Design has gorgeous stone walls. A truly unique and inspiring raised garden bed.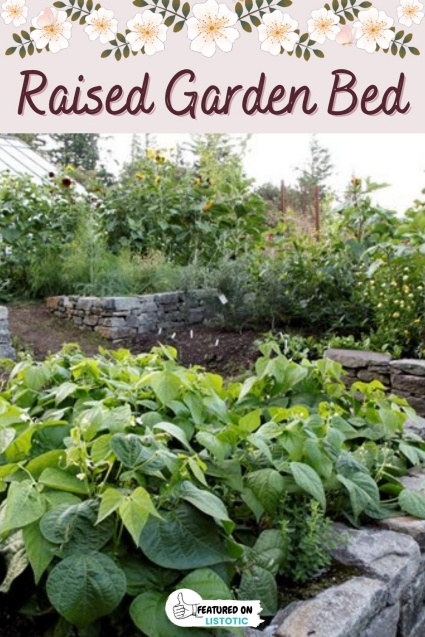 2. Garden Walking Path
Once you have figured out when to plant your vegetables and they are growing well, you are able to reap the benefits of a garden. One of the joys of gardening is strolling along your garden and harvesting ripe vegetables. Check out the fieldstone path going around this spectacular garden party venue featured on Down East. Not only does the path make it look beautiful but having paths around your garden is quite functional as well. Mowing around raised garden beds is tricky so keeping a path where the grass won't overtake the garden is very important.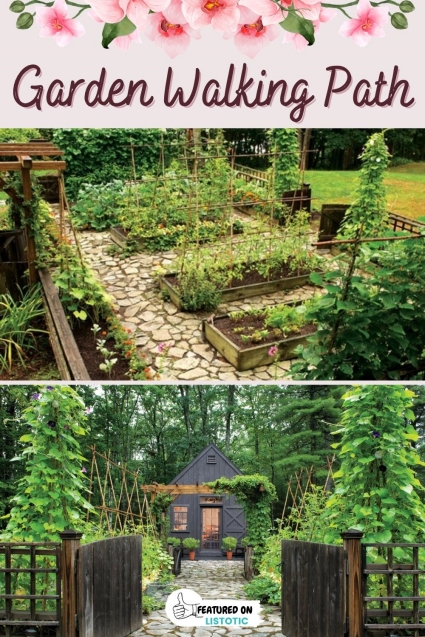 If you live in a planting zone with lots of deer, rabbits, and chipmunks… you might decide you want to protect the vegetable garden seeds with fencing. Not only can garden fencing keep out pests it can also act as a trellis for climbing plants like peas, beans, and cucumbers.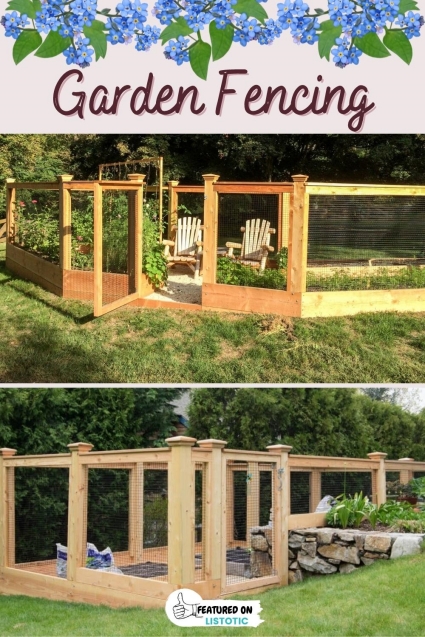 4. Vertical Vegetable Garden
If you want a garden, but you aren't sure you have space there are clever ways around that problem for sure. A vertical garden might just be the thing you need to get all your vegetables planted even if you don't have the ground space. See more about this unique way of gardening in this post on Garden Therapy.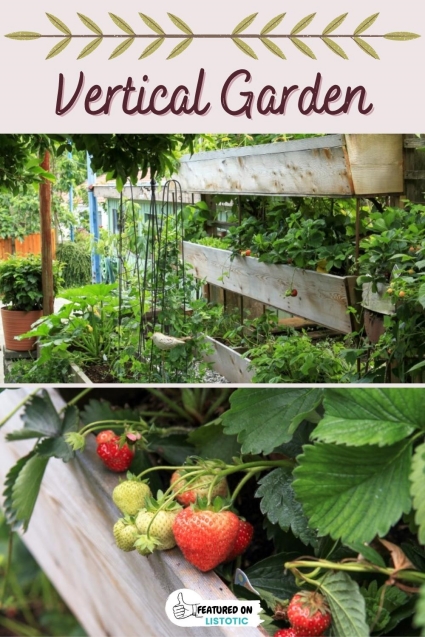 Finally, if you are new to this gardening thing and you aren't really sure you want to commit to building an entire garden, this is one of my favorite easy vegetable garden ideas. Handy stackable garden pots! Especially if you are just planning on a herb garden or just a few plants. You can pick one of these stackable garden planters at Home Depot.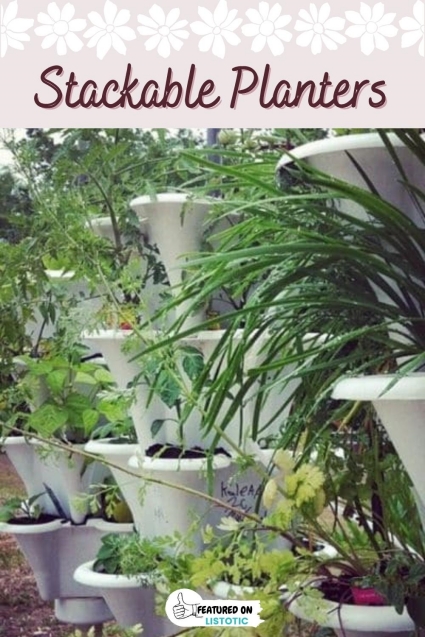 When to Plant Vegetables
Here is a handy chart for zone 7 created to help you remember when to start each plant, but keep in mind the dates may vary a bit depending on the climate you live in. Note: the ** are for plants that don't need to start indoors. If your planting zone has fewer warm months like zones 4, 5, or 6 you should wait for an additional 2-4 weeks past the calendar below to plant outdoors. To check your zone planting calendar just enter your zip code into The Old Farmer's Almanac planting guide.

If you like this post, you might also like these:
20 Insanely Clever Gardening Tips
24 Creative Garden Container Ideas
32 of the Best DIY Backyard Games