Last Updated on May 28, 2020
This is my first year having a true garden, and so far I'm loving the time I get outside playing in the dirt and absorbing the sunshine, but I desperately needed some gardening tips and ideas. As a beginner, I'm learning a lot of things that will make next year's garden easier, and hopefully a little healthier, too. I don't want to win the prize for the largest squash (not there yet), but I do want enough juicy tomatoes to last all summer long.
Whether you like to get your hands dirty in the garden or not, it's nice to have a few gardening tips and ideas up your sleeve. Here are some of my favorite tips and tricks for your yard that I hadn't heard of before. I thought they were all pretty clever, but then again, I'm still a rookie at this soil and seed stuff!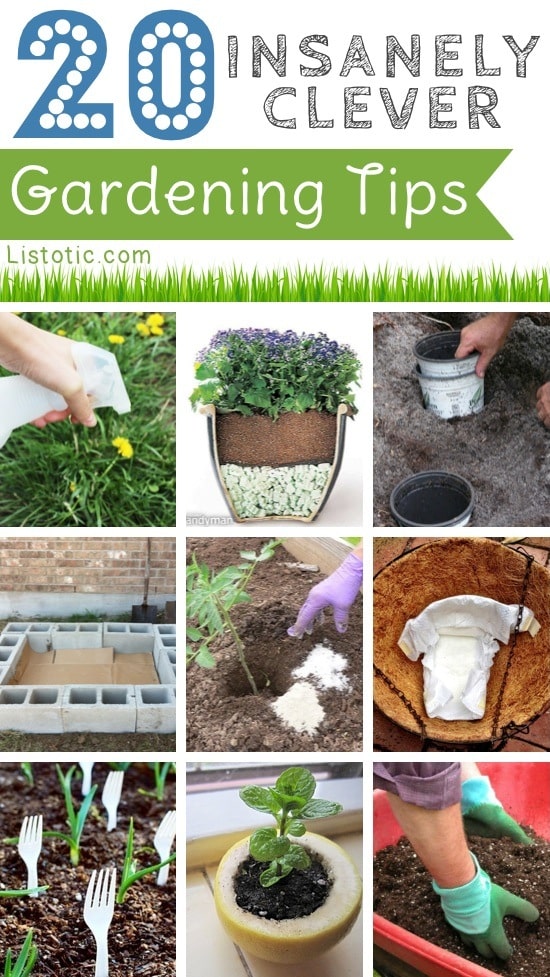 View the entire list of 20+ Insanely Clever Gardening Tips and Ideas.
---