Last Updated on May 28, 2020
With homes being built closer and closer together, it's easy to feel like you're living in a fish bowl. Houses are being built much larger, but the opposite is true for the lots! This can sometimes feel like you don't have your own space. Fortunately, there are a lot of clever and attractive ways to create privacy in your yard, or on your deck. Whether you have a small or large budget, you can get creative with these yard privacy tips and potentially create your very own personal retreat!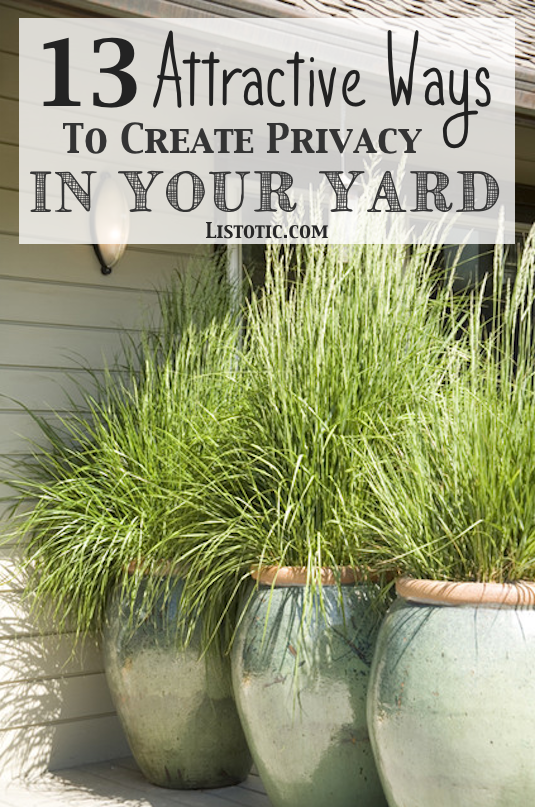 This post contains affiliate links. Please see our Disclaimer Policy.
View the entire list of Attractive Ways To Create Privacy In Your Yard.
---