Thrift flipping – save the earth and your wallet!
Did you know that 84% of all unwanted clothing ends up in landfills? That's a lot of waste! This is why thrift flipping has become quite a popular trend as of recent; the idea is to take something old, such as old clothing, furniture, or thrifted items, and upcycle it into something completely new. Furthermore, you don't need to be an experienced craft artist to thrift flip. Plenty of the ideas on this list are completely beginner friendly! From upcycled DIY clothes to refashioned decor, this list of thrift flip ideas has everything you'll need to get started.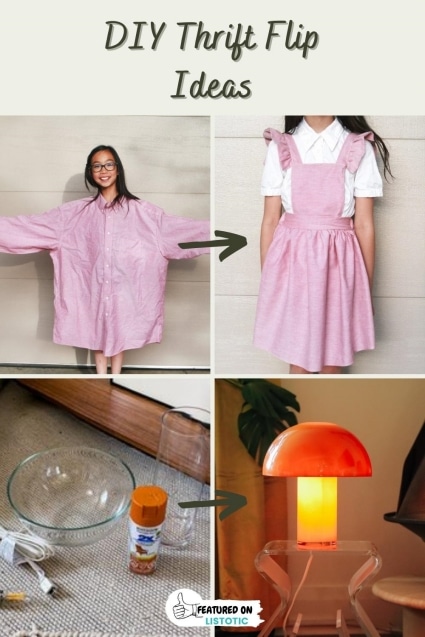 1. Thrifted Men's Shirt to DIY Pinafore Dress
This thrift flip idea is so cute; learn how to turn an oversized thrifted men's shirt into a simple pinafore dress! Additionally, the top part of this dress is detachable, meaning you can wear it as a skirt as well. See the full DIY pinafore dress video tutorial over on Life is Beautiful!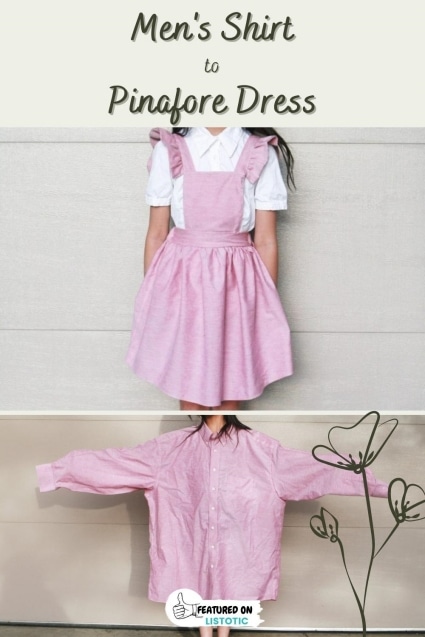 2. Framed Artwork Thrift Flip Idea
If you've ever been in the situation where you thrifted framed art for the frame but don't like the art inside of it, then this DIY thrift flip is perfect for you. This framed artwork thrift flip guide by Blue Augustine goes over how to replace the artwork inside of sealed frames. Furthermore, this method won't damage the frame in any way!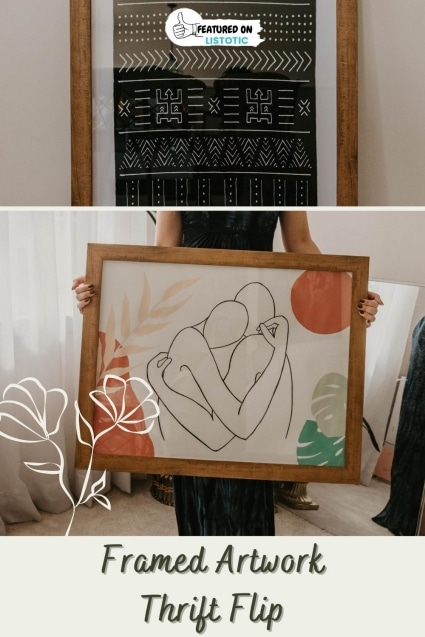 3. DIY No-Sew Anthropologie Jeans
Get the Anthropologie patchwork jeans look without having to learn how to sew or shelling out wads of cash! Additionally, this no-sew Anthropologie jeans tutorial by Bella Branch DIY can be followed in less than an hour. The perfect DIY clothing upcycle thrift flip idea for beginners!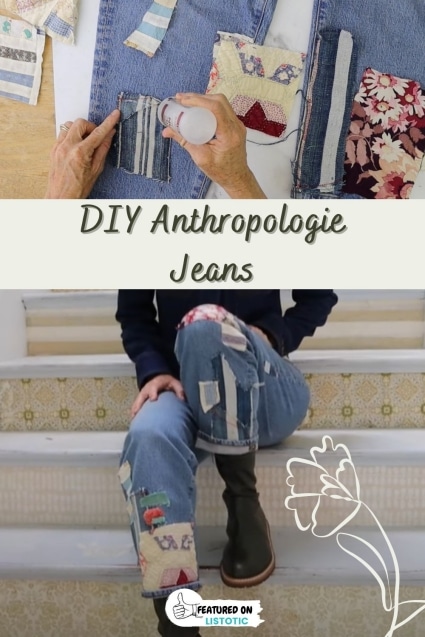 4. Pants to Skirt Overalls
Turn an old pair of pants into skirt overalls with this clothing upcycle idea! Additionally, this project can be done with moderate sewing experience. Check out this step-by-step tutorial on how to refashion old jeans by Sew Much Love, Mary!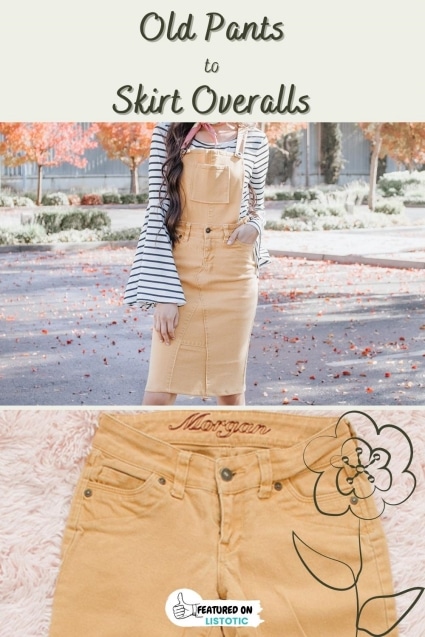 5. Upcycled Lamp Shades Thrift Flip
Got old lampshades you no longer use? This DIY hanging herb basket tutorial from Sadie Seasongoods is sure to help you put them to good use! Furthermore, this project is beyond easy to follow and beginners should have no trouble with this idea.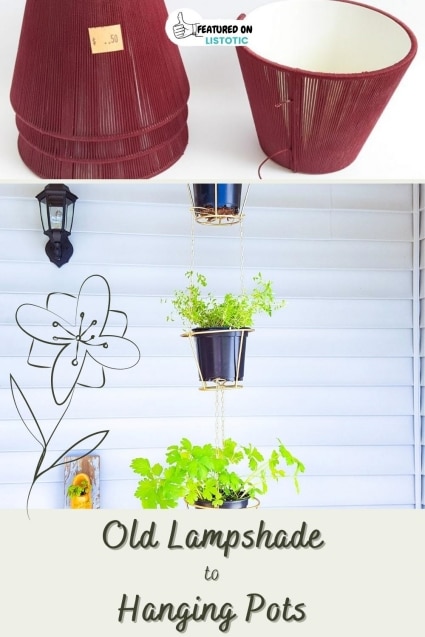 6. No-Sew Crop Top & Shorts
If you're looking for easy thrift flip ideas, then this DIY crop top hoodie & shorts set by miairajennings might be what you need! Additionally, this tutorial doesn't require any sewing. The perfect DIY summer lounge clothes!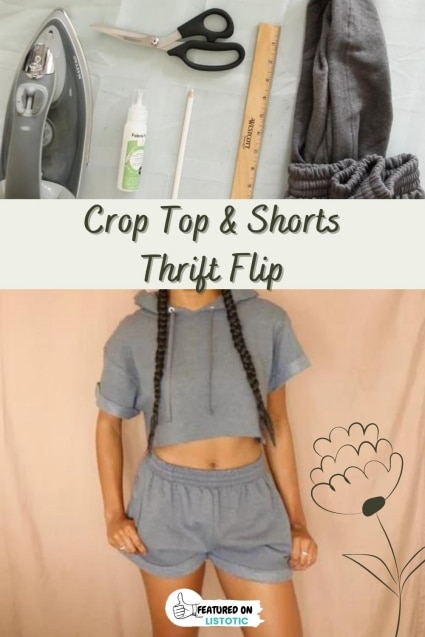 7. Thrift Flip Stroller to Outdoor Planter
Learn how to turn an old baby stroller into a rustic outdoor planter! This DIY craft decor is perfect for the porch or deck. Furthermore, this stroller thrift flip tutorial by Hometalk is super simple and easy to follow.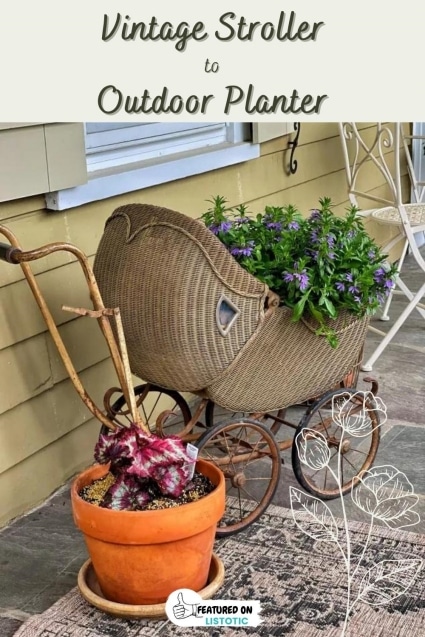 8. No-Sew T-Shirt to Skirt
DIY clothes have never been easier! This t-shirt to skirt tutorial from WobiSobi is super easy to follow and therefore perfect for beginners. Furthermore, since you can technically use any shirt with any pattern you want, the possibilities are endless!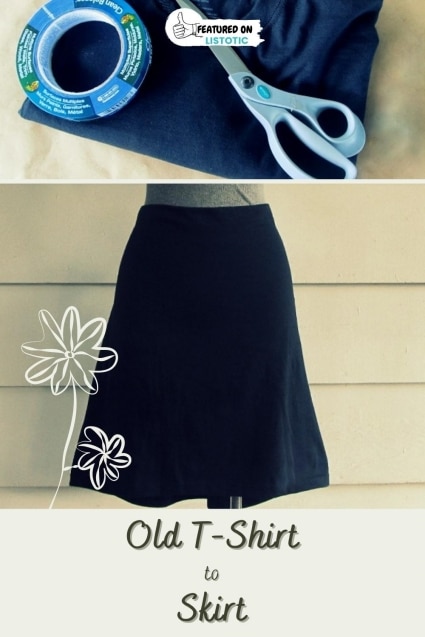 9. DIY Mushroom Lamp
Learn how to make this super cool mushroom lamp in three easy steps! Additionally, this project can be done completely using items commonly found in most thrift stores. Check out this DIY mushroom lamp tutorial from The Sorry Girls.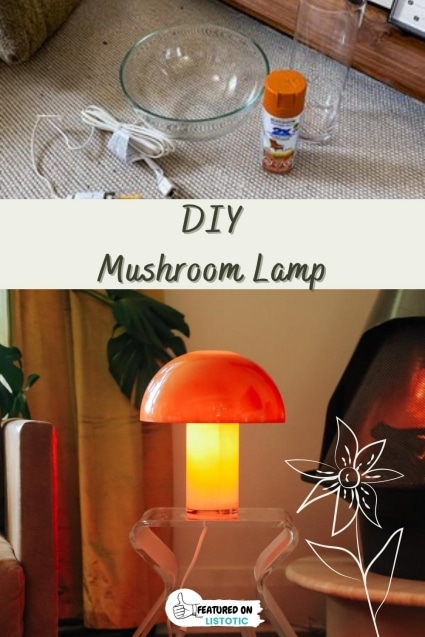 10. Upcycled Dress
Learn how to upcycle any dress with this dress thrift flip idea from Nomad Moda! Additionally, sewing is completely optional here.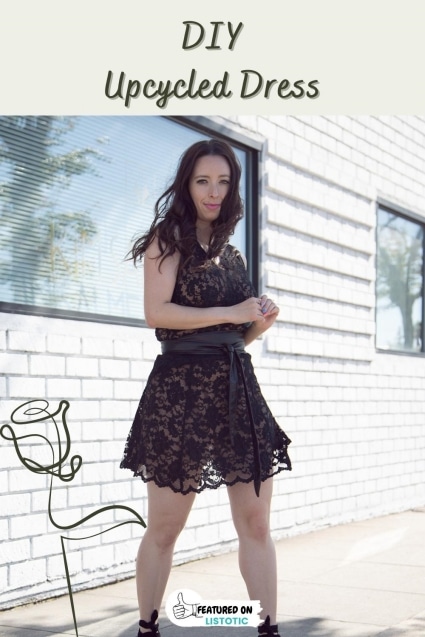 11. Upcycled Soap Dispenser Thrift Flip Ideas
Turn someone else's trash into your treasure with this super simple upcycled soap dispenser idea from The Painted Hive! Additionally, this project can be done using only spray paint.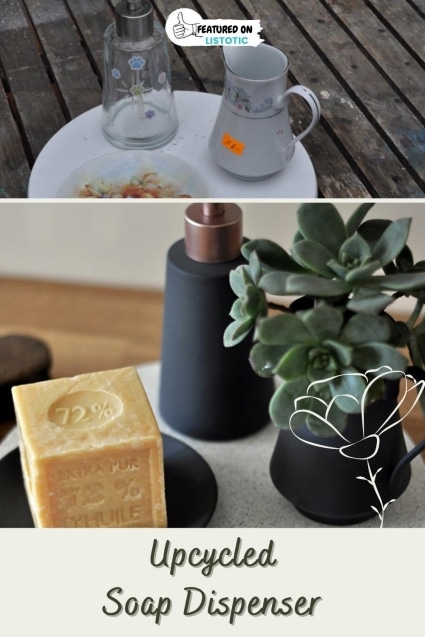 Looking for more upcycling ideas? Check out our posts on clever ways to refashion clothes and plastic storage bin makeovers. Finally, read up on how you can refashion nearly anything using only spray paint!