Last Updated on June 11, 2020
Meal Prep Shortcuts & Hacks
I personally love taking time on Sundays to prep food for the upcoming week. I love sitting down and creating a menu, grocery list and prepping ingredients or putting together a meal without the hassle of trying to figure it out during the week. Chances are if I don't meal prep, I am ordering out and that can drain your wallet! These meal prep shortcuts and hacks will save you time all while helping you to stick to a healthy and clean eating plan and keep the hunger at bay.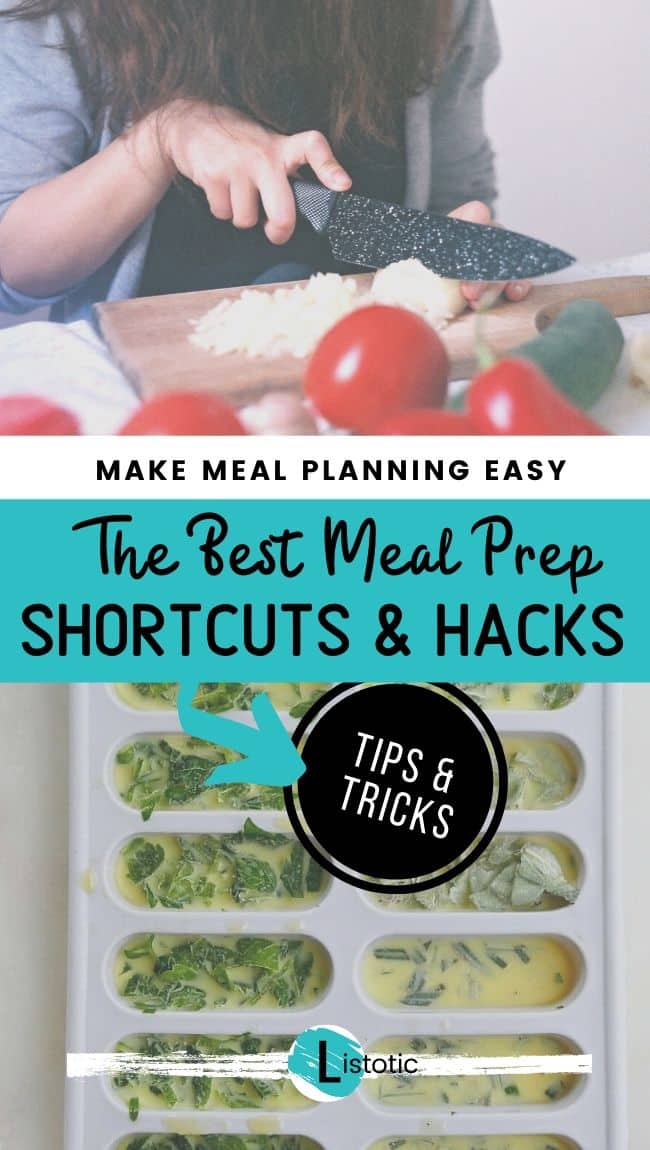 Meal Prepping Shortcuts can:
Help you eat healthier more consistently
Avoid takeout/drive-through meals
Help you stay on track
Keep you in control of what you eat
Save you money
Save you time by preparing meals and ingredients ahead of time
Decrease Stress
Use these time-saving meal prep shortcuts and hacks below to help save you time, money and maybe even your sanity! Some of these are so clever and you'll think to yourself, "why haven't I thought of this before!"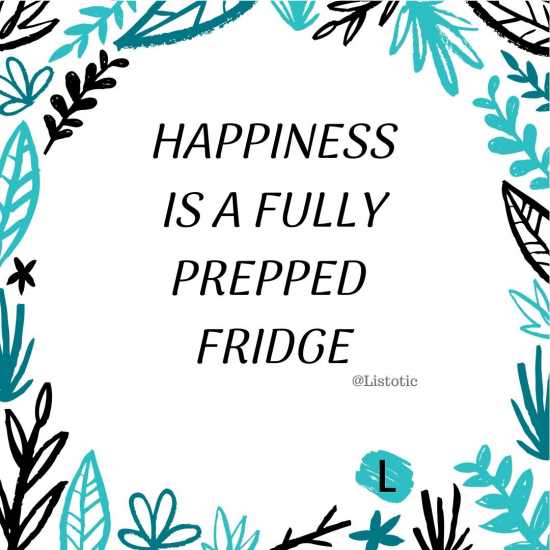 1. Weekly Menu & Grocery Lists
This is a must! You'll want to sit down and come up with a menu for the week. A weekly menu is a great way to stay organized, saves you time and money when you head to the grocery store. You don't need to plan for every single day. Three days is a good start then you can go from there. Preparing not only what you will be eating for the week but also putting together a grocery list is crucial. I've included a free grocery list printable making it easy for you to categorize what you'll need at the store.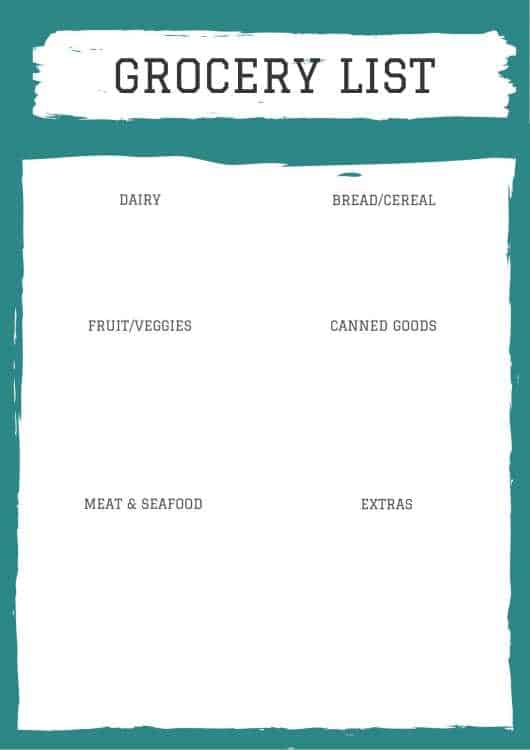 2. When to Prep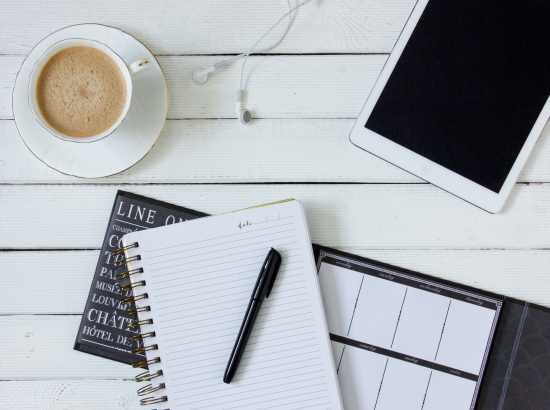 Choose a day that works best to grocery shop and prep. I typically take time on Sunday to prep my fridge. This means getting rid of bad produce, expired foods, wiping everything down and stocking it up again. Am I the only one that gets satisfaction out of a clean, tidy and organized fridge? I find it relaxing, which sounds strange to most people. Everything has a place in my fridge making it easy for me to find what I need.
3. Clean the Kitchen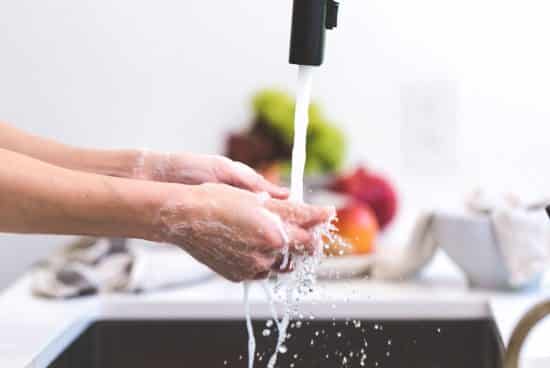 Nothing helps you work faster than keeping a clean kitchen. That means taking the trash bag out, emptying the dishwasher and cleaning your counters before you start. Also, using a "garbage bowl" (kudos to Rachel Ray) can also help you keep your counters clear of any extras allowing you to work more quickly and avoiding constant trips to the garbage.
4. Prep Breakfast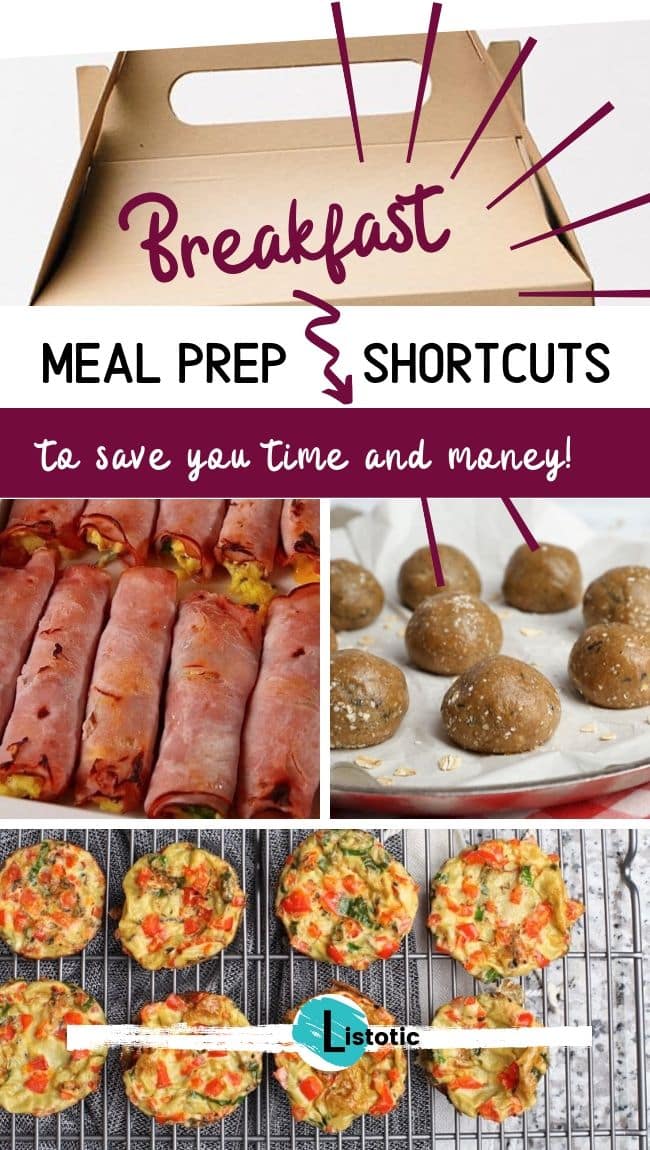 Always prep breakfast! Afterall its one of the most important meals of the day. When you're in a hurry it's hard to get a nutritious breakfast. Also, most of us eat the same thing on repeat for breakfast so this is a great way to break up the daily routine or have it ready when you don't have a lot of time to spend eating something in the mornings. Here are a few of my favorite quick breakfast hacks! These all work well in the freezer or refrigerator.
5. Containers 101
I personally love the glass containers I purchased from Amazon over plastic Tupperware. These have held up so well and are so easy to clean. They keep food fresh and they do not absorb food odors of flavors. They can also be used in the oven, microwave, freezer, and refrigerator. Make sure whatever you are using will not warp I the microwave and are airtight and sturdy. Investing in a quality set will benefit you in the long run.
Here is another great reusable plastic alternative. These come in handy if you need something that you don't mind losing or tossing. I always use these for field meals for my farmer husband.
6. Quartered Lemons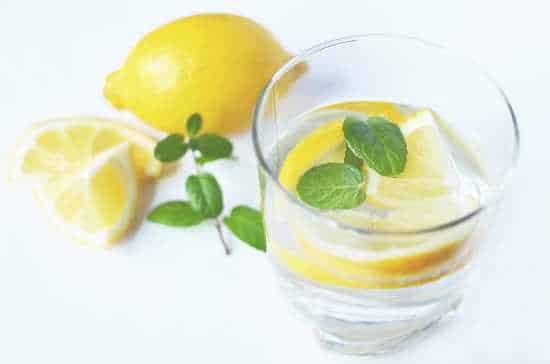 I'm not a huge fan of pulling my cutting board out throughout the week so this shortcut is a great way to have quick access to lemons for water, cooking, smoothies, etc. Store them in a large glass jar and keep them refrigerated.
Here is a great manual press juicer great for keeping your hands clean.
7. Prep those Veggies
Pre-chop any and all veggies including celery, onions, and peppers. This will save you time during the week because you won't have to whip out your cutting board or food processor. To me, there is nothing worse than opening up your fridge and discovering the strong odor of freshly chopped onions. To help mask the smell, store them in an airtight glass jar or container. Now you have onions for stir-frys, soups, etc.
8. Frozen Foods Shortcut
Don't be afraid to use frozen ingredients to make fresh meals. You can find so many different options in the frozen food section from frozen vegetables, frozen quinoa, frozen cauliflower, frozen veggie noodles and more! This is another great meal prep hack to cut your time in half. They also have steam-ready bags not only in the freezer section but occasionally in the produce section as well. Take advantage of this option.
9. Cook your Rice
Cooking your rice ahead of time will save you a ton of time. All you need to do is cook according to the packages directions, spread it on a baking sheet to cool and place them in freezer bags for one serving. To reheat, transfer to a bowl and microwave until hot.
10. Smoothie Packs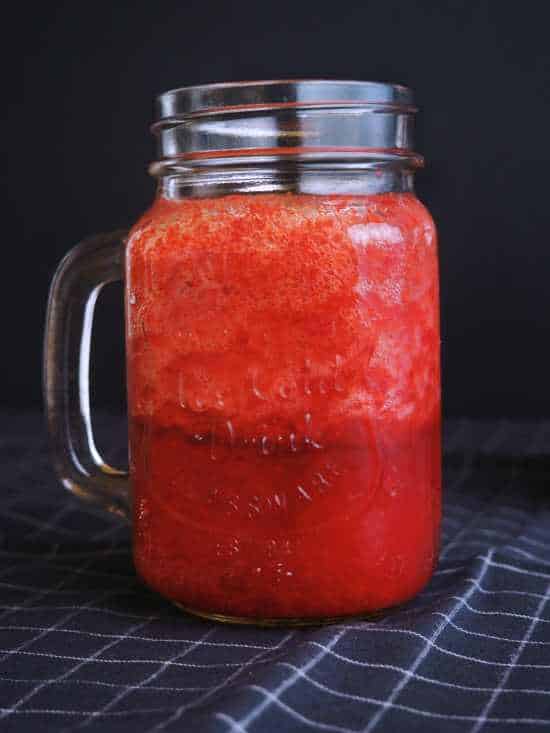 Grab a few freezer bags and add your greens, veggies, fruit, protein powder, nuts seeds etc. and store them in your freezer. You will have no excuse to make a smoothie! All you need to do is pop it in your blender and add your liquid. Here are 8 of my favorite healthy smoothie recipes.
11. Flavored Ice Cubes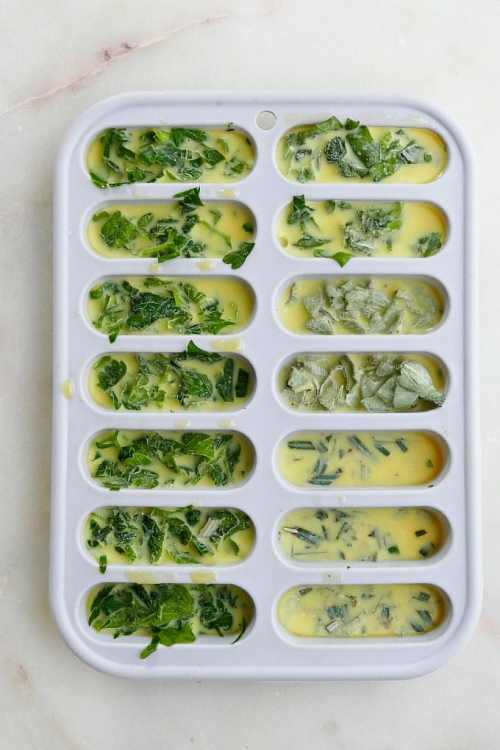 I love purchasing fresh herbs but I tend to not use the entire package up before they go bad. This is one of my favorite new hacks because you can pop these in your pan and instantly have a flavor-packed start to any meal! Not to mention the aroma that fills your kitchen! These work well for rice, eggs, chicken, in salad dressings, veggies and so much more. Brighten up any dish with a pop of herby yumminess! Check out It's a Veg World Afterall for instructions to make these flavorful herb ice cubes.
12. Pre-prepped Ingredients
There is absolutely nothing wrong with taking a shortcut or two! Using a rotisserie chicken is one of my favorite ways to avoid cooking chicken. Just remove the skin, dice and throw it in a salad, use it to make chicken salad, or use it in one of my favorite recipes like my favorite healthy veggie chicken soup. Other great pre-prepped foods include pre-cut veggies, fruit, cleaned and shelled frozen shrimp.
13. Online Grocery Shopping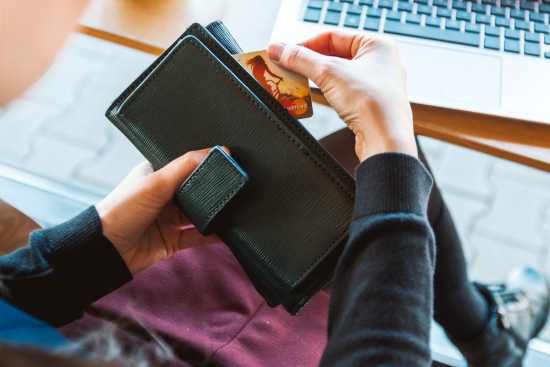 I personally love grocery shopping and strolling the isles. However, if you like to avoid the grocery stores at all costs, utilizing an online grocery service such as Wal-mart, Instacart, Target, subscribe and save on Amazon, etc. is in your best interest! There are so many options available. Find which one works best for you and where you live. Some will even deliver if you live within close proximity.
Share on our Facebook page or Instagram your favorite meal prep hacks! We'd love to know!