Updated on
Amazing Gut Healthy Chicken Soup That is Gluten Free, Too!
When fall arrives, soup is my go-to comfort food. I always make a big pot for unexpected guests and convenient leftovers. And, this immune-boosting, gut healthy soup will leave you satisfied and toasty warm.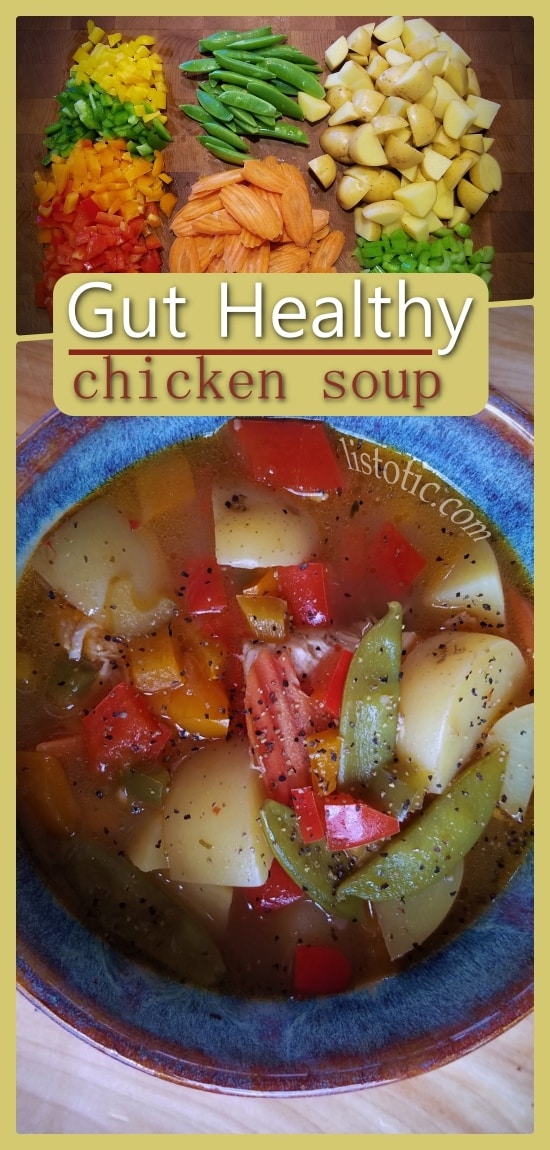 This post contains affiliate links. Please see our Disclaimer Policy.
This chicken soup recipe is easy to prep and fairly quick to make, as far as soups go. The combination of veggies, garlic, and bone broth makes this a terrific gut-healthy soup. The bone broth contains collagen known for its gut-healing properties and reduces inflammation. I start by cooking my chicken using one of my favorite inventions – a pressure cooker! When I was young and watched my grandma cook with a pressure cooker, it seemed so scary. Probably, because Grandma Wilma made us grandkids exit the room when she was releasing the pressure. Not so anymore. The Instant Pot is much safer and still leaves the food just as moist and delicious as the old pressure cookers. If you have never cooked with an Instant Pot(R), believe me, you'll love it!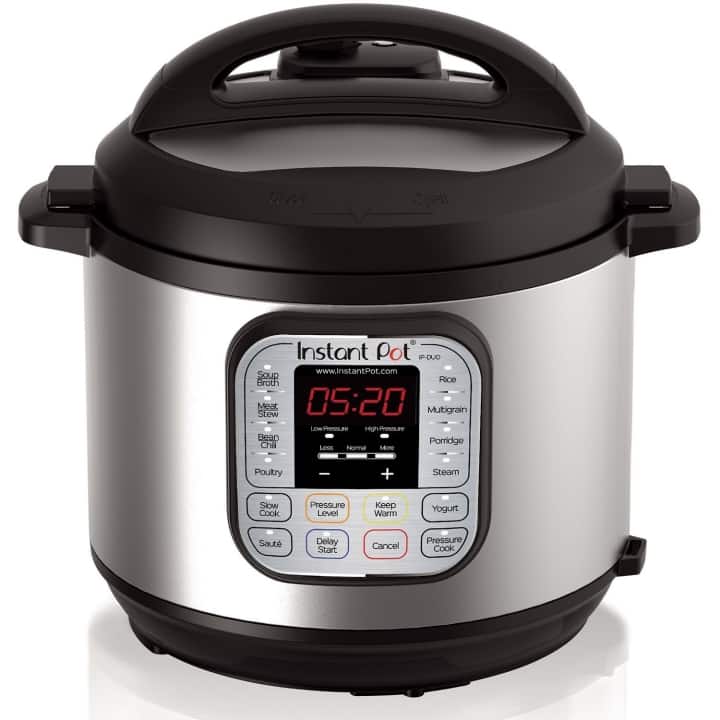 Reduces inflammation.
Gut Healthy Chicken Soup Recipe
INGREDIENTS
2-3 raw chicken breasts
16 oz Bottle Zesty Italian Dressing (check to be sure it is gluten-free, if that is a concern)
32 oz Bone Broth – Chicken
2 cups water
1 tablespoon minced garlic
2-1/2 cups sliced carrots (I like carrot chips)
¾ cup chopped celery
1-1/2 cups snap pea pods
8-10 baby potatoes cut to bite-size pieces
½ chopped green pepper
1/3 to ½ chopped red pepper
1/3 to ½ chopped yellow pepper
½ chopped orange pepper
1-2 cups sliced portobello mushrooms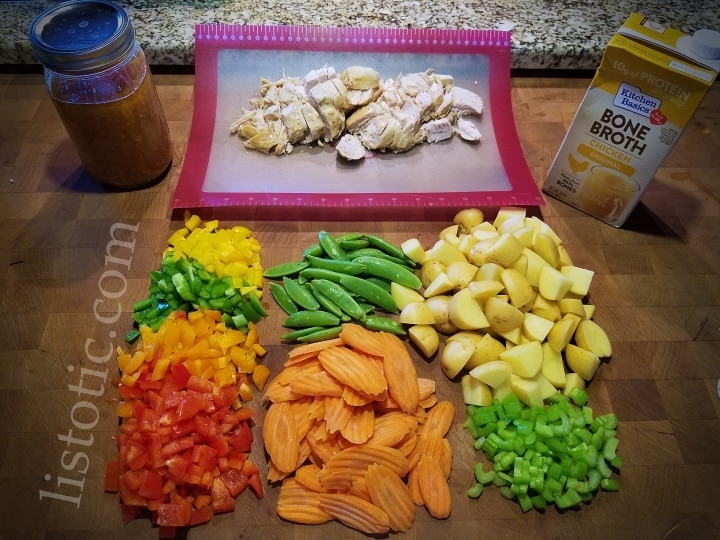 INSTRUCTIONS
Prepare the chicken breasts in the Instant Pot by pouring ½ of the Italian dressing in the bottom of the pot, then add the chicken, then pour the remaining dressing on top. Set the pot for Poultry, High pressure.
Take the chicken out and set it to the side.
Drain the dressing and put it in a large stockpot.
Add all ingredients to the stockpot EXCEPT the chicken.
Bring to a boil.
Add chicken and simmer for 1 hour. Checking potatoes for tenderness.
Salt and pepper to taste.
Let cool a bit and enjoy! Refrigerate any extra.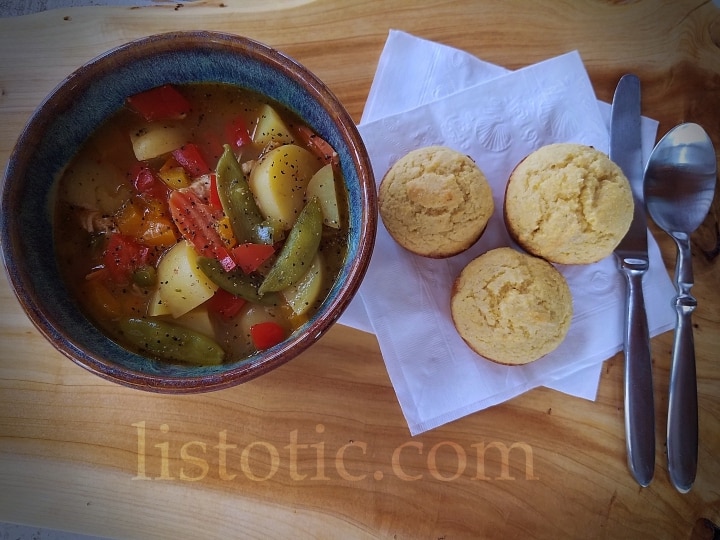 NOTES:
Feel free to add/substitute any of the veggies for your favorites. I have used broccoli and cauliflower as well. You might want to try butternut squash, kale, sweet potatoes, and tomatoes for a little variety.
If you are cooking the soup another day, just put the dressing in a mason jar or other container and refrigerate it.
Make sure you have the release valve set to Seal! If not, you'll have spices from the dressing shooting out the top.
I like to cook my chicken as soon as I get it home from the grocery store. Then I can use it in a variety of meals all week.