Last Updated on June 11, 2020
Scary Fun Easy Halloween Treats for Kids and Adults
Halloween is my favorite time of year, and it's not just because I love eating half of my kids' candy or decorating my house to scare all of the neighborhood children, I also love to make fun easy Halloween treats for kids and adults!
BUT, only if they're super, super easy. Not because I'm lazy (maybe sometimes), but because I have a short attention span when it comes to cooking and baking. If you're anything like me, you are going to love to make all of these easy and insanely cute Halloween treats!
This post contains affiliate links. Please see our Disclaimer Policy.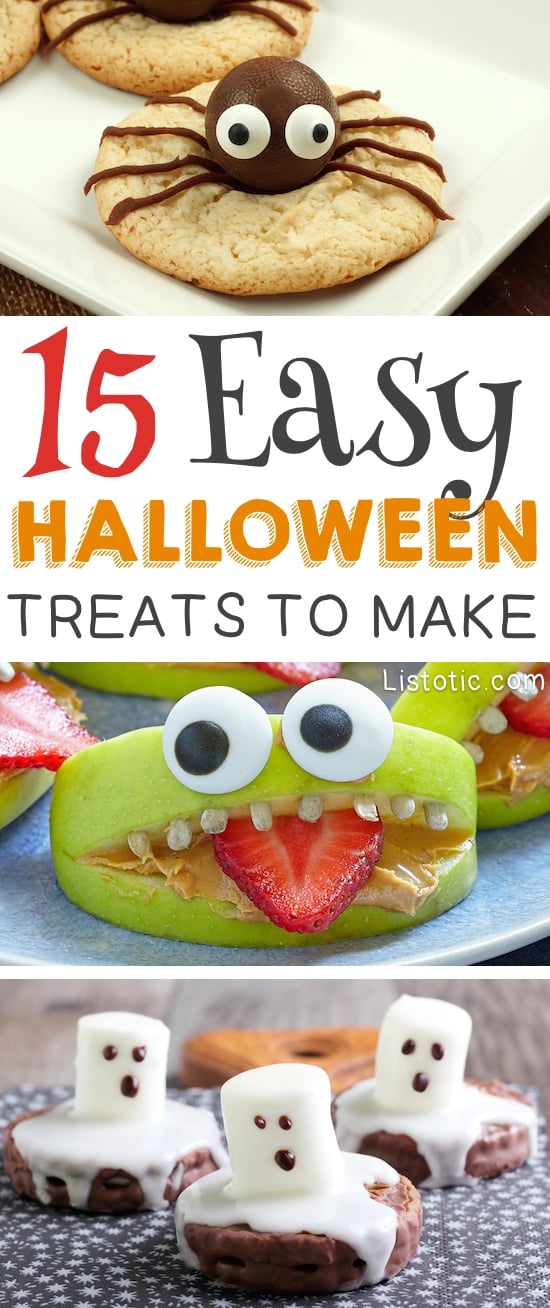 View the entire list of Super Easy Halloween Treats for Kids and Adults.
---