For those, including myself, who seem to forget last minute and scramble to find a new spot for the Elf, these Elf on the Shelf Props is going to have you click add to cart for a no brainer way to make this Elf season a hit! These Elf on the Shelf accessories for 2021 are going to make it less stressful for you too! That's where these Elf on the Shelf prop ideas come into play. These hilarious finds include gingerbread costumes, tiny elf donuts, sparkly mermaid tails, and video game props, all of which will intrigue and fascinate your children!
Every Elf on the Shelf needs a few new accessories to keep the magic alive!
HOW DO I PROP MY ELF ON THE SHELF?
For many Elf on the Shelf prop ideas, you want an elf that can prop up or bend. In just a few minutes, you can have a bendable and moveable Elf on the Shelf that can move into all kinds of positions. The thicker you wire your elf, the more you can get your Elf to bend, stand or sit without falling over. Follow this DIY bendable Elf on the Shelf tutorial.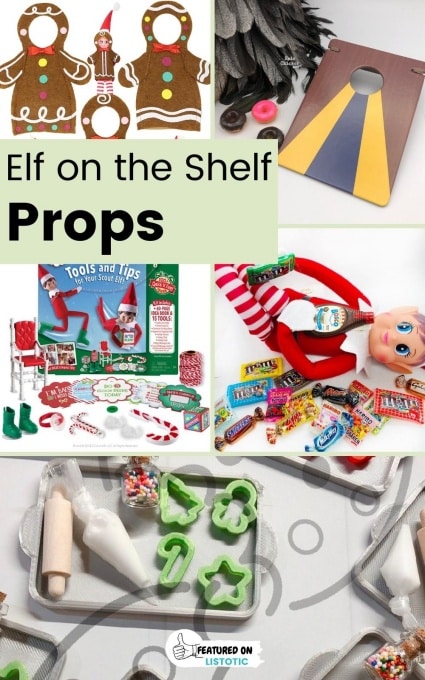 This post contains affiliate links. Please see our Disclaimer Policy for details.
Elf on the Shelf Props and Accessories
Christmas Elf Inspired Cornhole Game Scene
This is one of my favorites from the list! Who doesn't love a fun competition game such as a corn hole? What makes this idea so adorable is the ultra miniature version! This Elf on The Shelf corn hole game can be easily set up, making the setup process a breeze!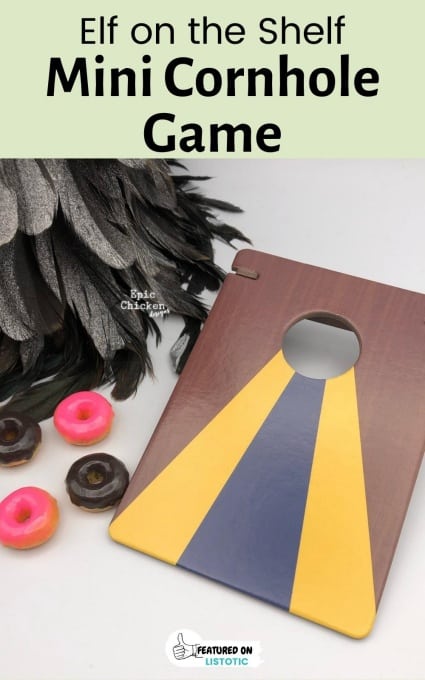 Gaming Experience TV with Controller
Now this one is one that my sons will be thrilled to see when they look for their Elf on the Shelf! What better way to show their mutual love for gaming than to catch their Elf playing a video game prop! This is a great Elf on the Shelf accessories 2021!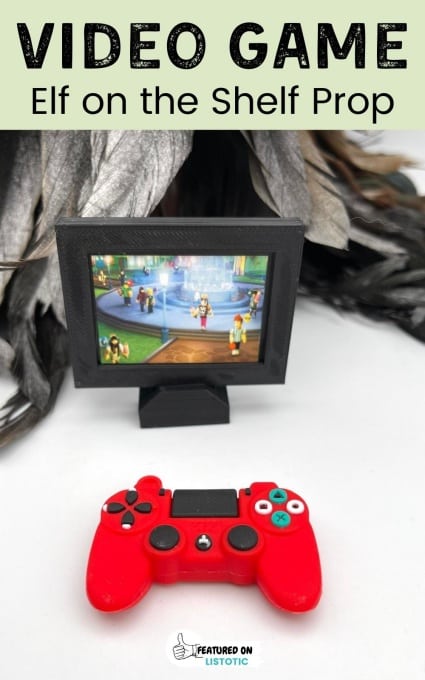 Elf Shenanigan Baking Set
Every year around the holidays, you better believe there will be an afternoon dedicated to baking! Set the scene that morning with your Elf on the Shelf whipping up some of their own treats with a note asking the kiddos to help you in the kitchen that day! This baking set will get children excited to join as well!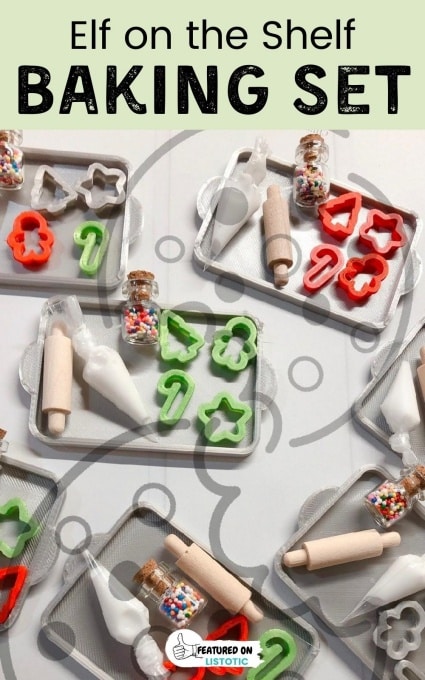 Elf Christmas Tools & Tips Kit
These tools and tips kit will help you create easy and fun hiding spots this holiday season! Check out the Scout Elves prop kit, featuring mini tools for elves, and a helpful idea book that shows how elves use the accessories to set up scenes in your home.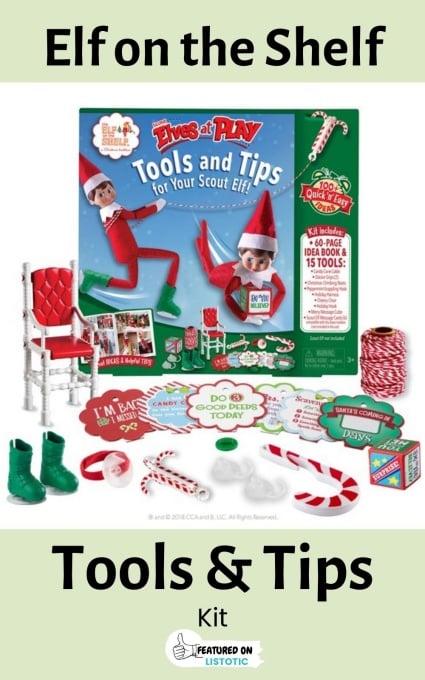 Mermaid Costume Prop
Do you have a mermaid lover in your house? This mermaid costume prop set is a great way to make that mermaid lover smile! As a result, their sparkly tail is the perfect Elf on the Shelf prop.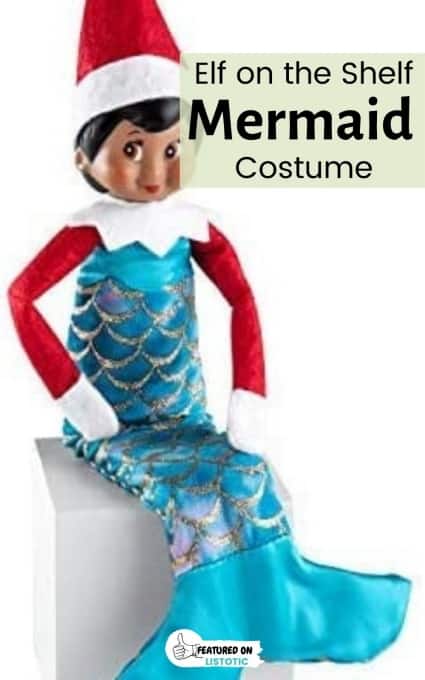 Sleeping Bag & Kitchen Apron Set
This Elf on the Shelf prop kit includes a robe, sleeping bag, kitchen apron, and hat. In addition, this set includes a couple of fun ideas to set up your Elf for a sleepover and a baking day without too many accessories.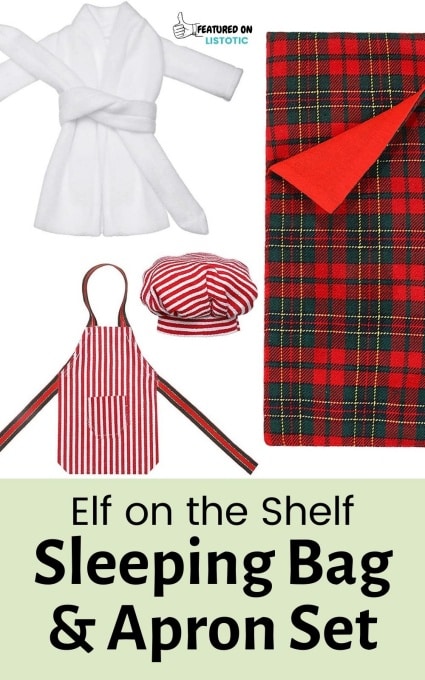 Elf Gingerbread Costume Set
How about a festive gingerbread costume for that special Elf? For example, this Elf on the Shelf gingerbread set is a great prop for the elf on the shelf! This is the perfect last-minute Elf on the Shelf props idea.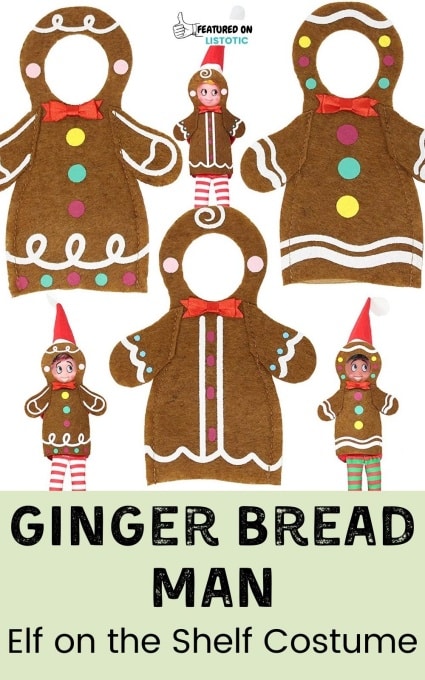 Inflatable Plane Ride
Soar into Christmas with style courtesy of the inflatable peppermint plane ride! Besides, just think of all the fun ideas to be had with this Elf on the Shelf prop! Suspend him from the ceiling fan, Christmas tree, you name it! The inflatable plane will put a smile on your little ones' faces when they see their Elf has made a happy landing.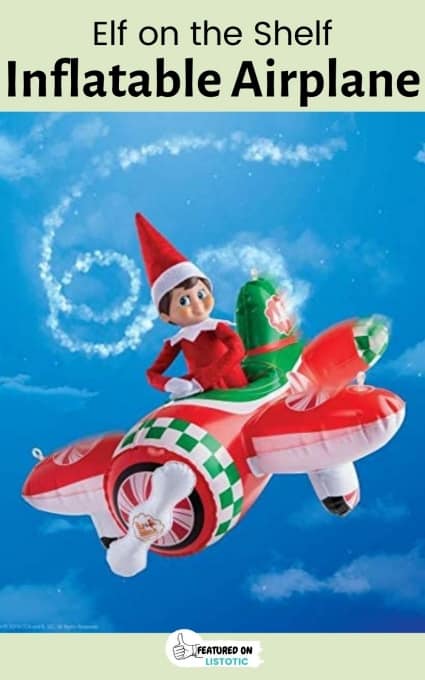 FREE Elf on the Shelf Printable
These free Elf on the Shelf printables are the perfect sized props to help with all your Elf needs. What's better than free? This is great for a last-minute idea when you're out of ideas.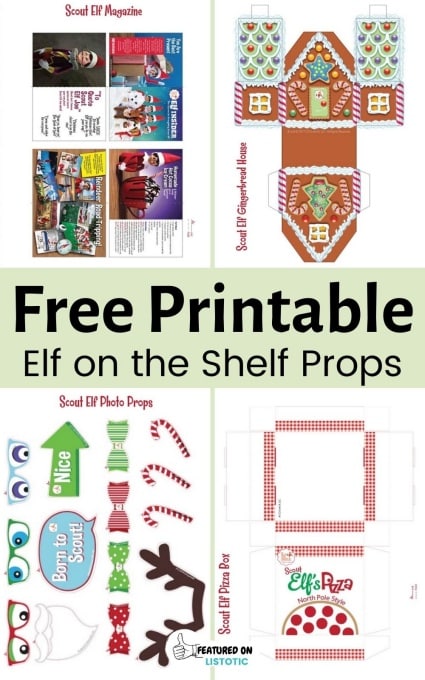 Easy DIY Props You Already Have at Home
You'll be surprised by how many things you can do using what you already have around your house! Search around your medicine cabinet, pantry, and playroom for props you can make for your Elf!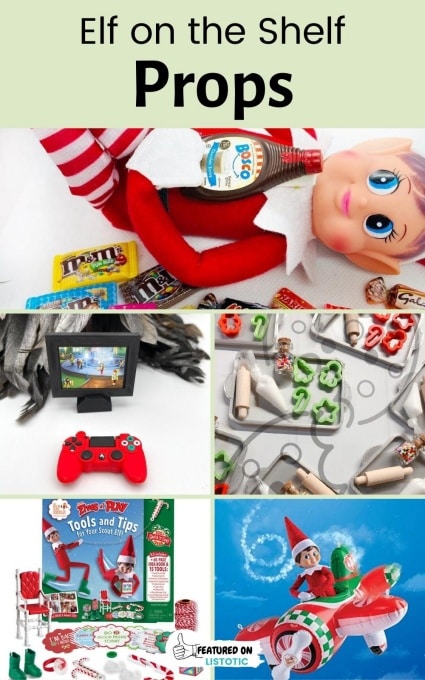 New to Elf on the Shelf? If you need a girl Elf on the Shelf or boy Elf on the Shelf, I have your back! Need another fun sidekick to join the fun? These Elf on the Shelf Pets are a great way to add to the holiday experience. The Reindeer, Arctic Fox, and Saint Bernard are a few of the Elf's pets that are a great addition to any Elf household. Head over to Elf on the Shelf to discover all the endless possibilities and joy your Elf can bring this Christmas season!