Santa doesn't bring all the gifts! Time for some gifts from elf on the shelf.
Of course, the elf on the shelf doesn't HAVE to bring gifts. But when he or she does it's super special! This list is all about helping find elf on the shelf present ideas for your kids. Santa's gifts are special for sure. But when the Elf on the shelf brings a surprise before Christmas, it is extra magical!
This post contains affiliate links. Please see our Disclaimer Policy.

Our Elf, brought these magic shrink letters one year, and it has stayed as a tradition. With the help of Mrs. Claus Magic press, you can help your child write their wish list to Santa. This magic kit shrinks the letter for your Elf to carry back to Santa with ease. Our elf likes to hang them back on the tree after Santa sees them. They make great ornaments because they hold memories of wishes.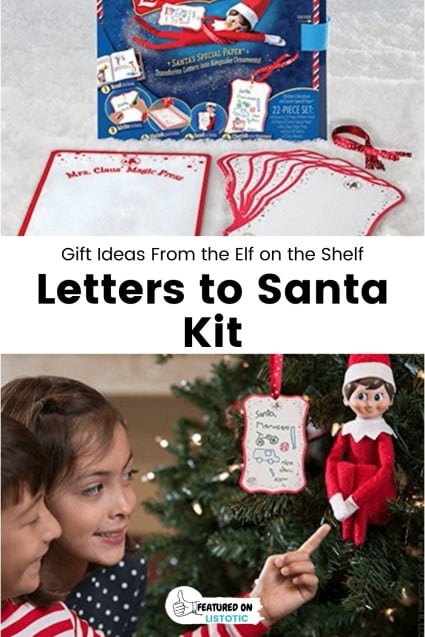 Memory game is one of my boy's favorite games to play. It's fun for any age young or old. This fun Elf on the shelf gift idea is perfect for a family game night before Christmas. Because – after all, spending time with family is what the season is all about! Of course, knows that better than the Elf on the shelf.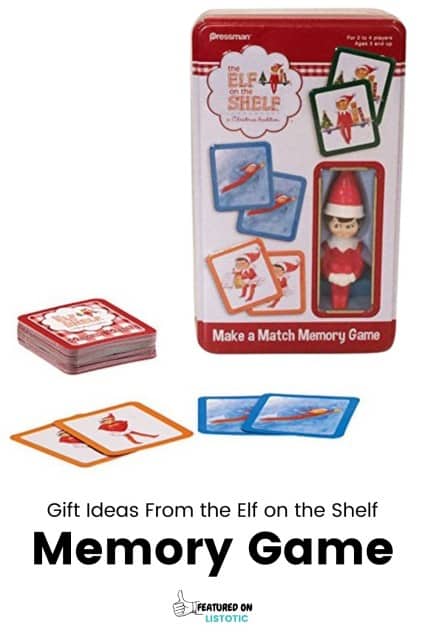 3. Elf Advent Calendar
Kids love counting down to Christmas. The advent calendar is a tradition to countdown the days in December to Christmas. Similarly, the Elf on the shelf is a tradition leading to Christmas day too! So, why not combine these traditions with an elf on the shelf advent calendar?
You can get a traditional calendar or something fun like this Elf on the shelf toy train advent calendar! This calendar would be a fun gift idea when your elf on the shelf arrives for the season!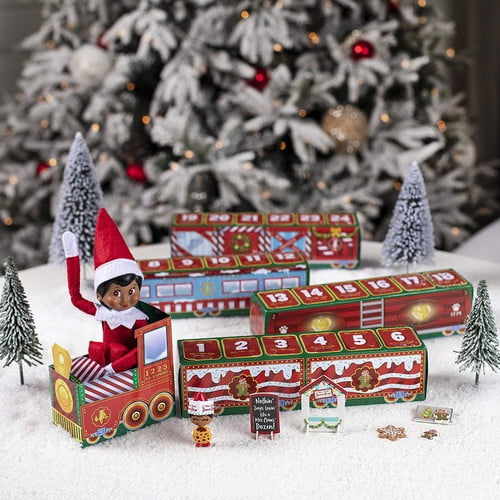 The original book all about the Elf on the shelf is an important review for kids each holiday season. But, I find the movie to be equally important for learning about the magic of the elves at Christmas. If your child hasn't seen this movie yet make sure to get a copy. (Or see if your elf will drop off a copy as a gift) I know my boys watch this several times every Holiday season.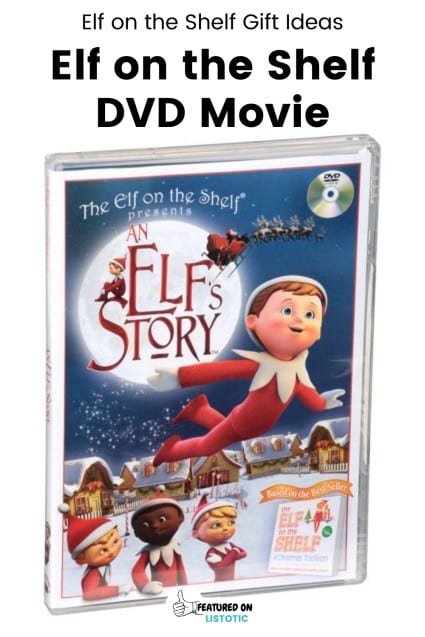 Do you have an elf pet yet? This is a trend that started in 2014. Each Elf on the shelf pet has a wonderful story to share. The pet becomes a fun companion to the Elf on the shelf all season. We have not started this tradition yet but if we do we will most surely start with the Pet Reindeer. In your list of Elf on the shelf gift ideas consider including an Elf pet. You can choose from the Reindeer, Saint Bernard, and the Arctic Fox.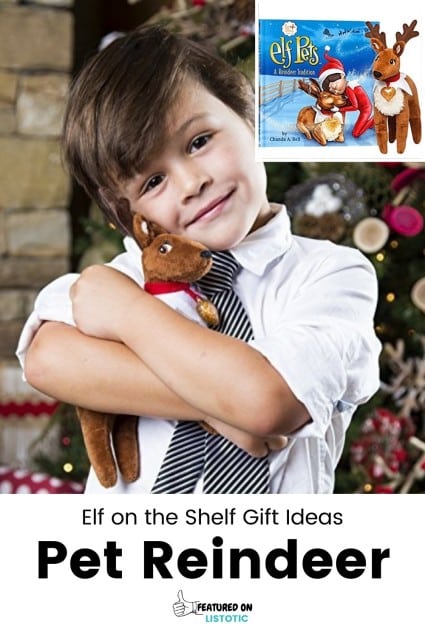 Weeeeeee… that crazy elf is going to be having lots of fun coming up with some places to sled inside the house. I can't tell if this is a gift FROM the Elf on the shelf or TO the elf on the shelf. Either way, it is going to be a blast!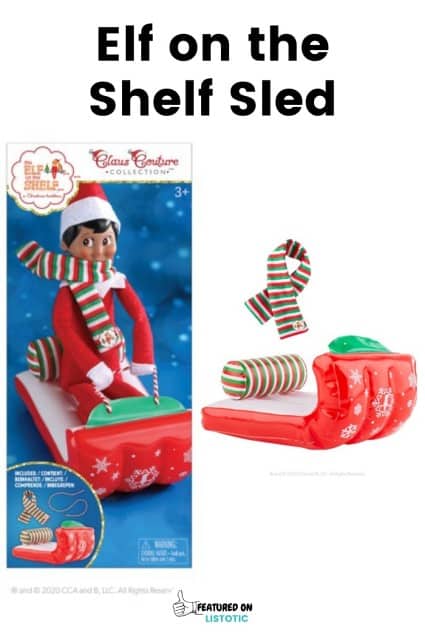 What elf doesn't like to party! I love the idea of the Elf showing up with party wear for a little party! Specialty plates, and napkins maybe a few party hats? A party your holiday guest of honor is never a bad idea!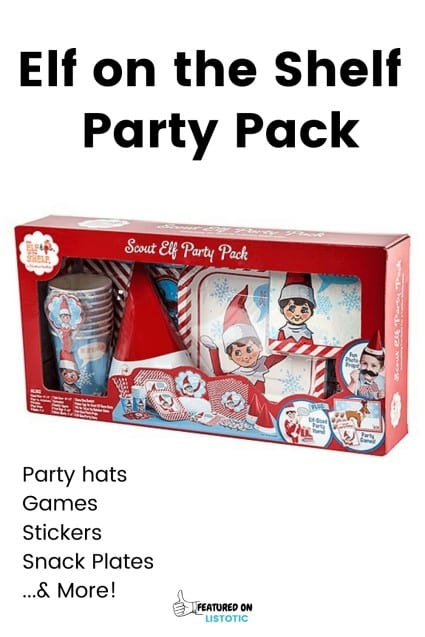 Elves love to count down to Christmas! So, why shouldn't they bring a gift to help the countdown process? This Christmas countdown calendar is one of the more affordable elf on the shelf present ideas too.
Alturnitively, if you like the idea of a countdown and have lots of Christmas books. Check out this Christmas book countdown idea right here on Listotic.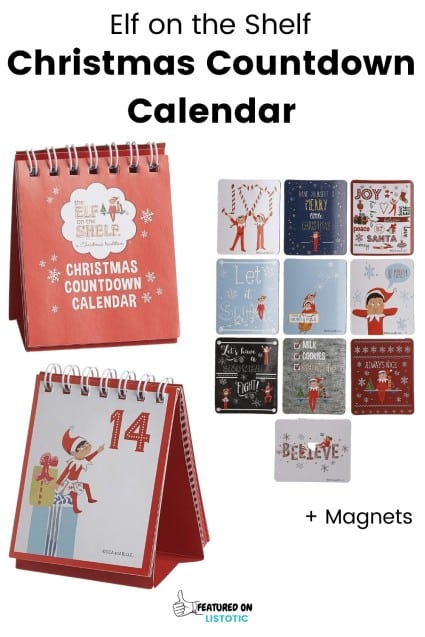 This miniature Elf on the shelf snow globe will be fun for kids to shake up. The hardest part about Elf's on the shelves is you can't pick them up. But a miniature snow globe they most certainly can! So, it's the ideal handheld elf on the shelf present. That is why it is on the list of gifts from Elf on the shelf.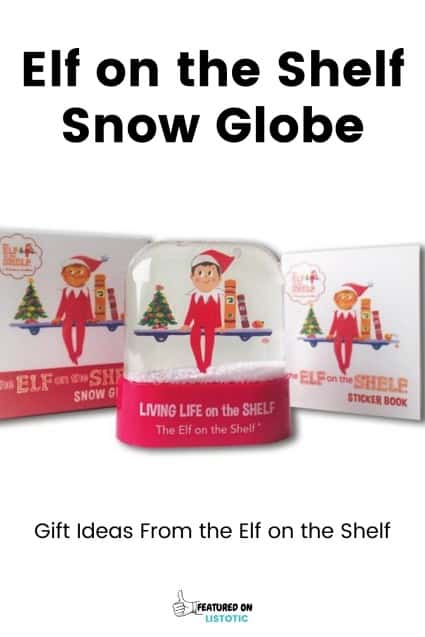 10. Elf on the Shelf Puzzle
Puzzles are great indoor activities when it is cold outside. Your Elf would be smart to show up with a puzzle as a gift on a cold winter day. This wood puzzle reminded me of when I was younger. I also like this EXTRA large elf on-the-shelf puzzle for kids.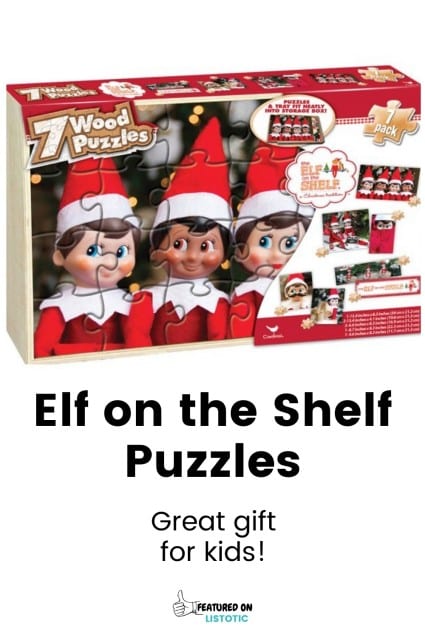 Pancakes are always a great way to wake up in the morning! This Elf on the shelf skillet is a fun way to cook up some morning smiles. Your Elf on the shelf knows the smartest way to start the morning with any sort of breakfast-related elf on the shelf gift ideas.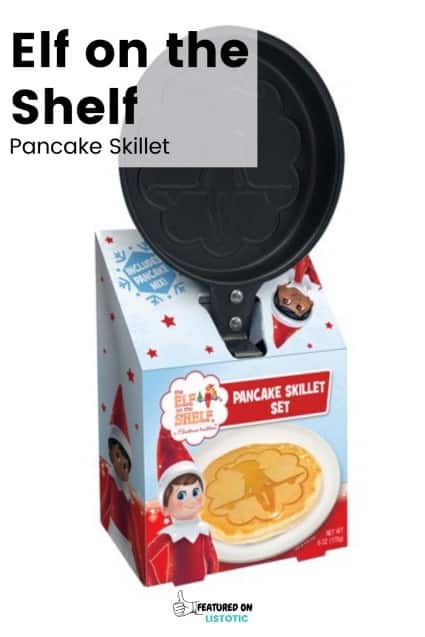 Although the elves can cause mischief they are very loving friends. These Hershey kisses stickers are perfect for showing a little love. He or she can leave some surprise kisses in the spots he or she leaves when they hid somewhere new! Chocolate kisses or little mints are a super easy Elf on the shelf present idea.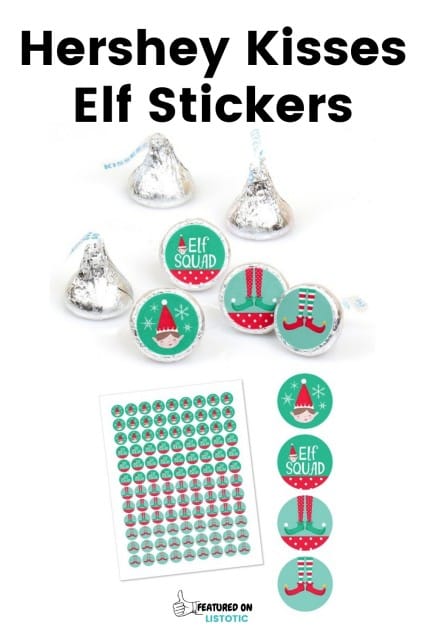 So, did you find any easy elf on the shelf gift ideas? I sure hope so because this is the list our Elf uses for Elf on the shelf present ideas! Save this pin image on Pinterest so you can check more ideas off the list next season too.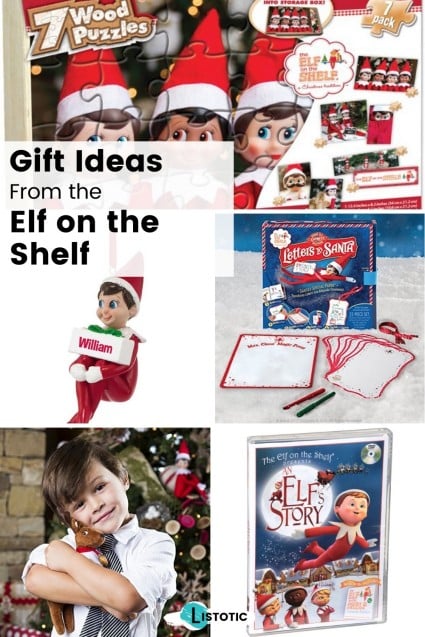 If your elf needs a little help pin the hiding categories be sure to check out these fun lists too! Return of the Elf on the shelf ideas