Just because you can't eat ice cream doesn't mean you can't enjoy a soda float! Use any flavor of diet soda that you would like, and see the magic that happens when you pour it over heavy whipping cream.
This easy drink will remind you of a root beer float, only without all of the sugar and guilt.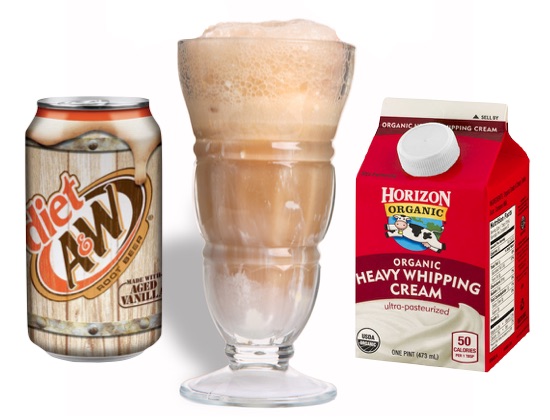 Easy Low Carb Keto Floats
INGREDIENTS
1

(12 ounce) can of any diet soda. Try root beer, orange and ginger ale!

1/4 cup

heavy whipping cream
INSTRUCTIONS
In a large glass, pour a very cold diet soda over 1/4 cup whipping cream. The bubbles from the soda make the cream frothy and delicious! I place the can of soda in the freezer for about 10 minutes to get it extra cold. Just don't forget about it unless you want an explosion in your freezer. 🙂



Happy Halloween!
Join our
Halloween Party Planning Facebook Group
.
Go to
Facebook
and click the "Visit Group" button.