Cure boredom this summer with these fun summer crafts for kids!
Has school getting out left your little ones with lots of free time they're not sure what to do with? Has "I'm bored" become a common phrase in your household? We've got you covered! The kids will never complain about boredom when you've got these fun DIY hands-on summer crafts for kids on hand. Additionally, most of these simple crafts can be done with materials you already have around the house. So have them put down the tablets for a while and encourage them to get creative with these fun summer crafts for preschoolers and young kids!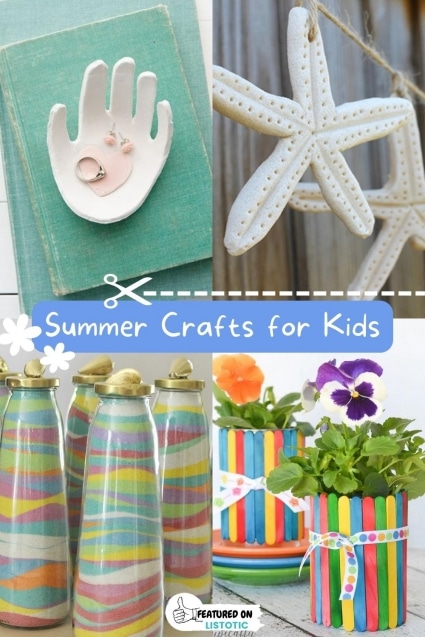 1. Tie Dye Beach Towels
What kid doesn't love tie dye? Kids will have a blast creating these tie dye beach towels from Learning Resources! Additionally, these towels are perfect for a trip to the pool or beach this summer. Kids will love showing off their handiwork!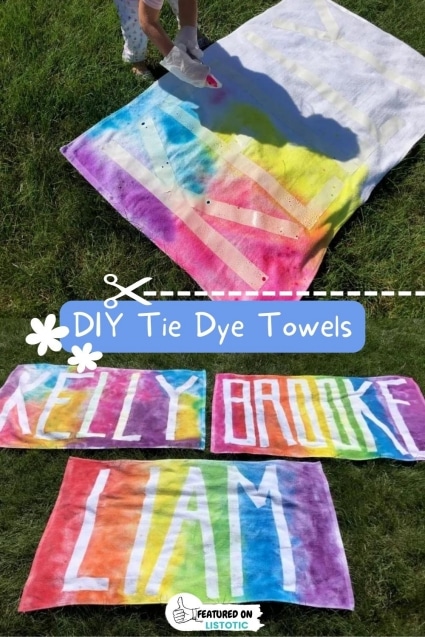 2. Child's Handprint Clay Jewelry Dish
Capture those tiny hands with these clay handprint dishes from Simple as That! Furthermore, they make a perfect gift to kids' parents or grandparents. A super fun summer craft for kids!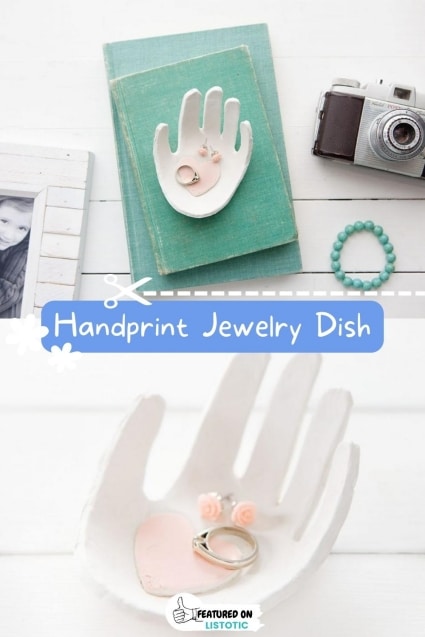 3. Weaving Tutorial for Kids
Weaving can be fun and easy for kids with this weaving tutorial from Tate Kids! This activity additionally can occupy the kids for countless hours; there's no limit to what they can make with their imagination. Challenge them to use fun colors to create cool designs!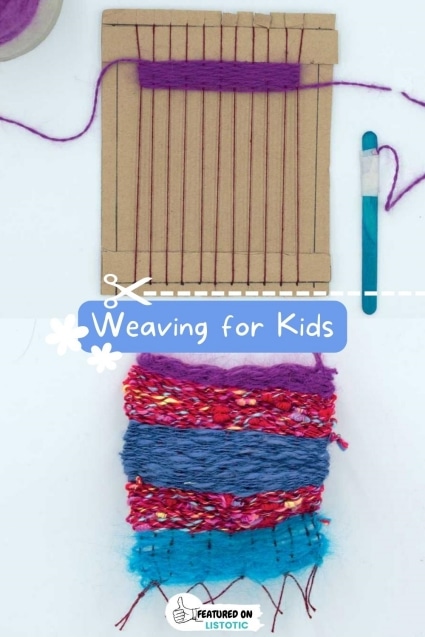 4. Starfish Salt Dough Garland
Salt dough is never a miss as an activity for kids; it's so easy to make and furthermore this salt dough starfish garland from Chickabug makes a great summer decoration; A wonderful sensory activity for kids!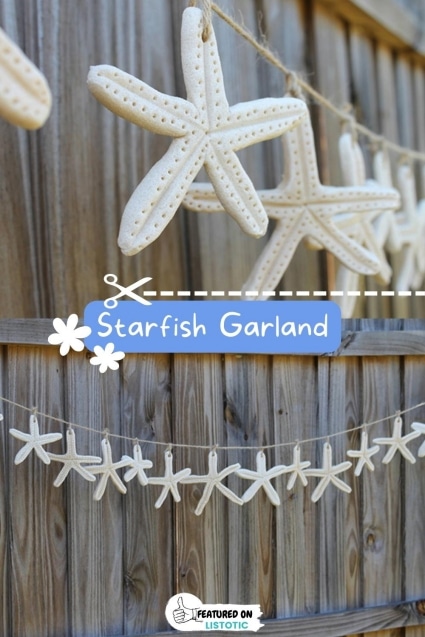 5. Sand Art Bottles – Fun Summer Craft for Kids
Sand art bottles make the perfect summer craft for preschoolers! Kids will love experimenting with fun colors and designs. Additionally, if you live somewhere with sand this sand art tutorial from Artbar includes directions on how to DIY dye sand!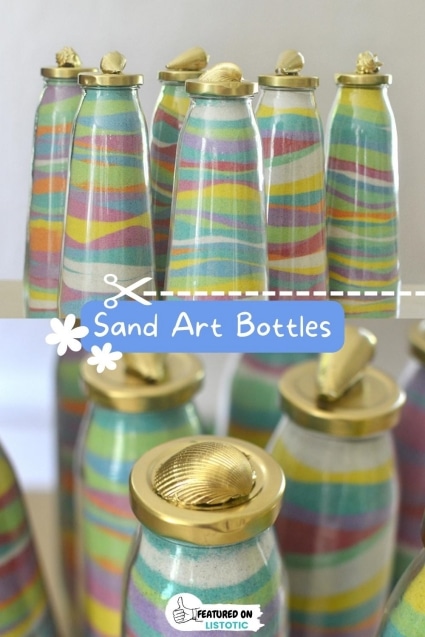 6. Craft Stick Flowerpots
Craft stick flowerpots from Typically Simple make the perfect summer craft for preschoolers! They're super easy and fun to make, and additionally kids can go outside and search for wildflowers to put in their pots. So fun!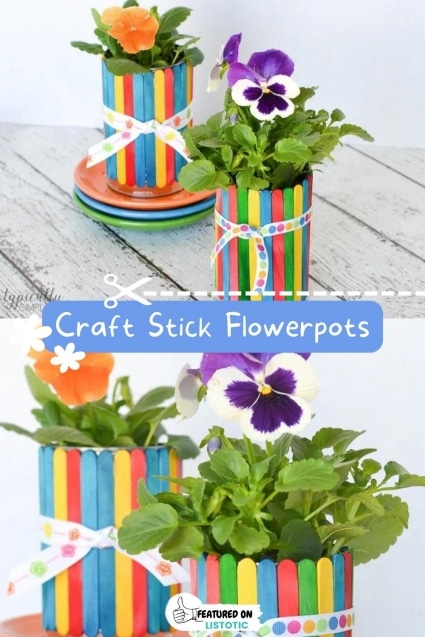 7. Handprint Steppingstones
Handprint steppingstones will make the perfect addition to your garden; the kids will love creating fun designs on theirs!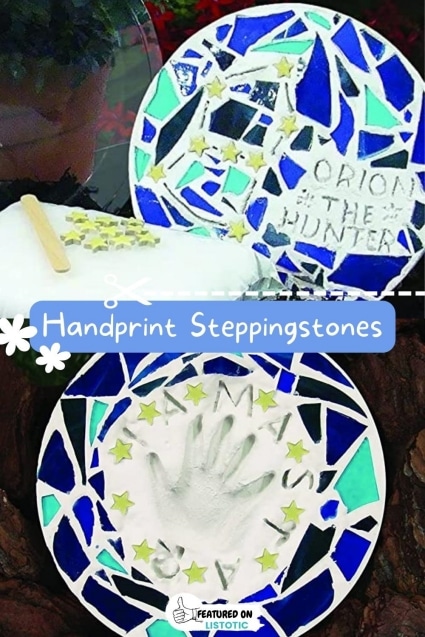 8. Paper Plate Fans
Have the kids design their own paper plate fans to beat the summer heat! This craft is additionally very low effort and doesn't require a lot of materials; a great way to spend a summer afternoon with the kids!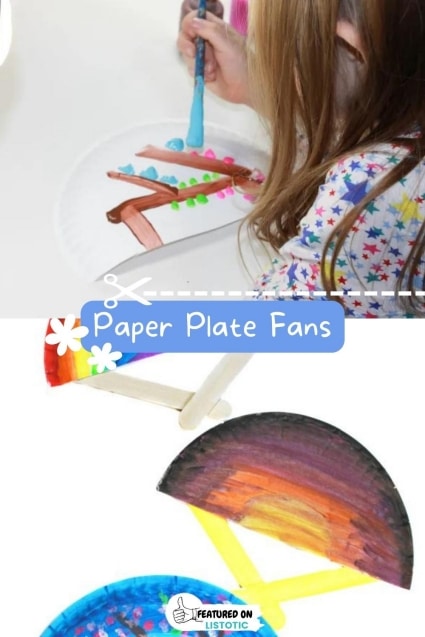 9. Paint with Plants – Fun Summer Craft for Kids
Get the kids out and enjoying nature looking for fun plants that could be used as paintbrushes! This natural paintbrushes craft from Learn Create Love is sure to keep the kids busy for hours. They'll have so much fun experimenting with new plants!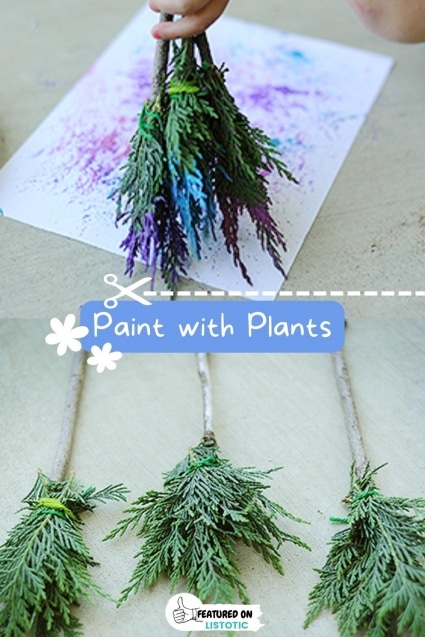 10. Duct Tape Purse
This duct tape purse craft from All Things Thrifty makes the perfect DIY summer craft. Additionally, once they know how to make them this craft could keep the kids busy for hours on end.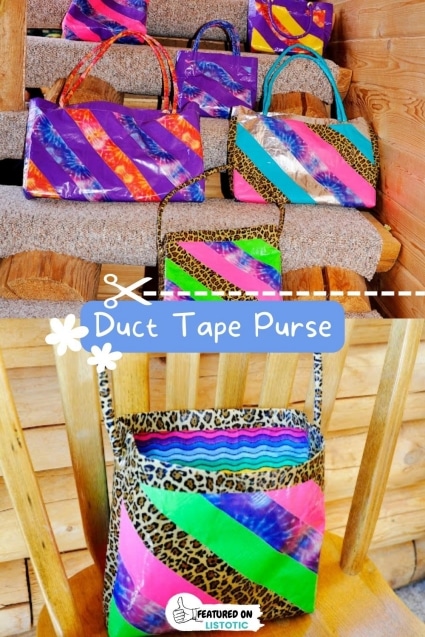 11. Coffee Filter Butterfly
Coffee filter butterflies from One Little Project make the perfect summer themed craft for the kiddos! Additionally, if you have some string and tape you could hang them up in the kids' room. So creative!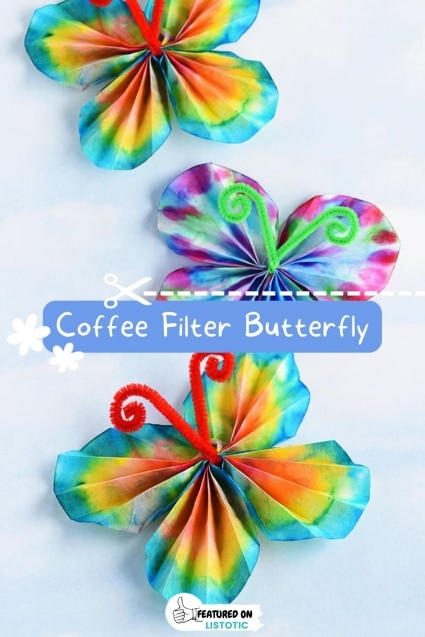 12. Northern Lights Chalk Art
Kids can easily create northern lights chalk art with this tutorial from One Little Project. It's so easy to create beautiful chalk art, and furthermore this craft will keep the kids busy for hours trying unique color combinations!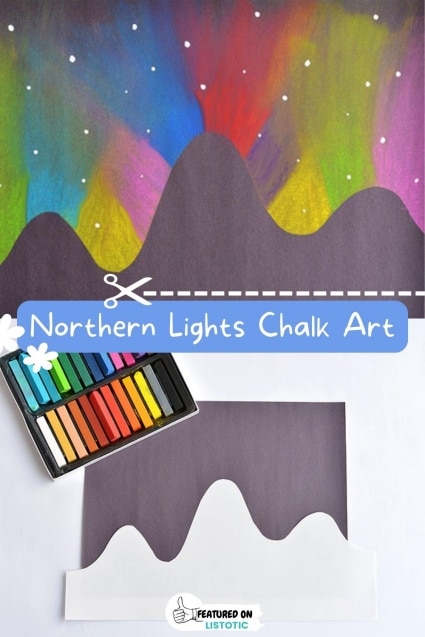 13. DIY Kinetic Sand – Fun Summer Craft for Kids
This DIY kinetic sand from One Little Project makes the perfect sensory activity for young kids; just make sure they're old enough to where they won't try to eat it. Or, as an alternative, I've seen people blend cheerios into a sandy powder for toddler sensory play that is safe to eat. So fun!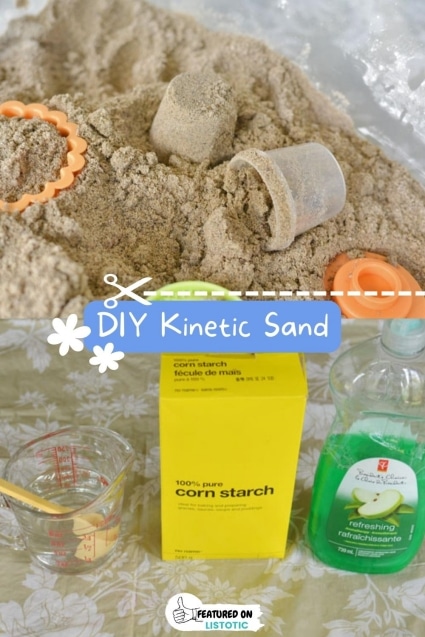 14. Bumble Bee Bookmark
Encourage the kids to read this summer with these DIY bumblebee bookmarks from Mommy Made That! This craft is super simple and easy to make and furthermore will encourage the kids to stay on top of their reading skills this summer.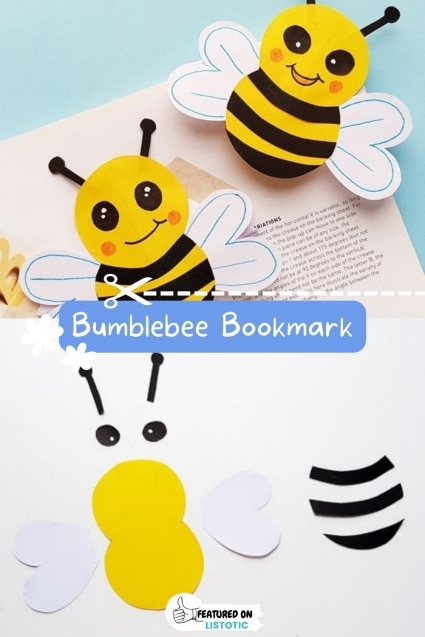 15. Painted Seashell Snails – Fun Summer Craft for Kids
This painted snail shells craft from Ma's and Pa's lets kids craft their own little snails. Kids will have so much fun scavenging for snail shells to paint; just make sure they're empty, haha!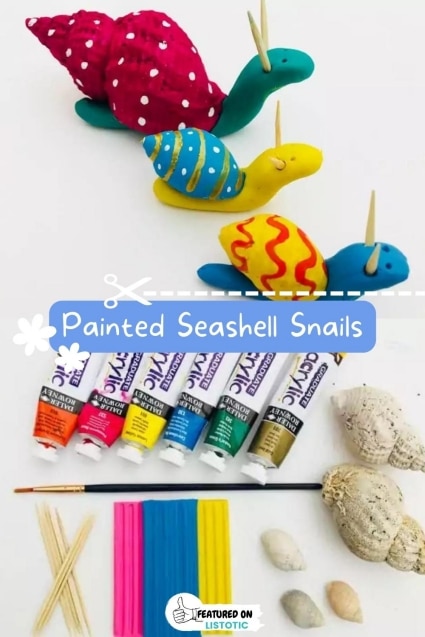 Looking for more craft ideas? Check out our posts on celery flower art for kids, tie dye crafts, and craft ideas for adults!