Last Updated on May 28, 2020
I have to say, there is a kitchen gadget for just about everyone! Whether you're a professional chef or just an occasional cook, there are so many different cool kitchen utensils and tools. After spending so much time rounding these up, I've been extremely inspired to organize my kitchen and get to cooking. Here are a few of my favorite kitchen gadgets that I think are not only genius, but also very useful! I'm excited because I didn't know most of these existed until now!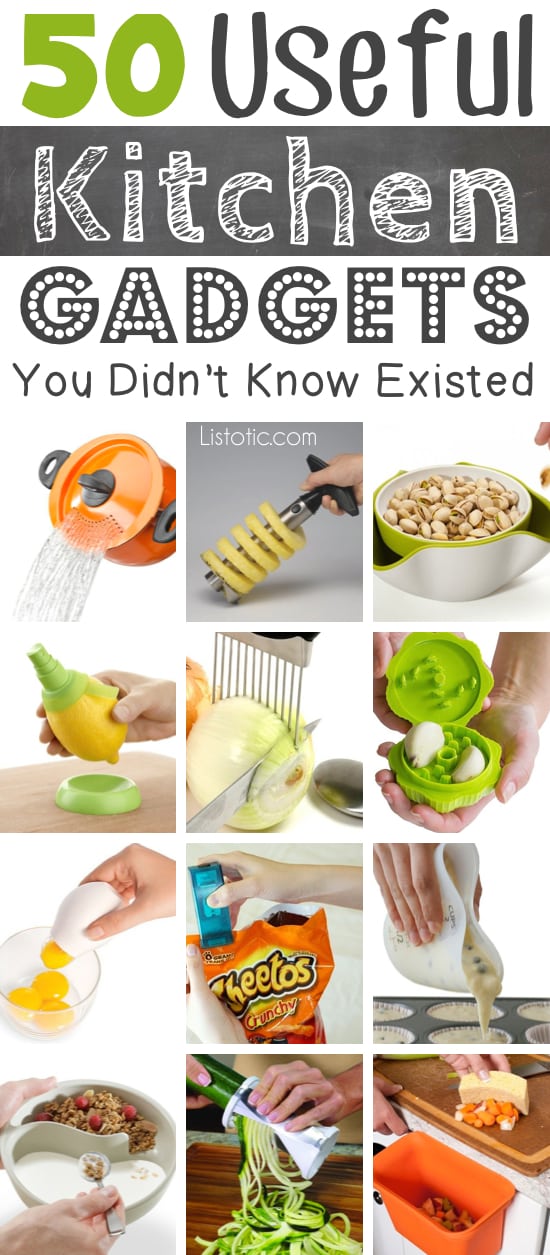 This post contains affiliate links. Please see our Disclaimer Policy.
View the entire list of Useful Kitchen Gadgets You Didn't Know Existed.
---