Last Updated on May 28, 2020
This post contains affiliate links. Please see our Disclaimer Policy.
48. Garlic Peeler
I've found this to be the easiest way to peel garlic! The unique shape of this garlic peeler keeps the garlic inside while rolling, and the peels stick to the tube while the garlic cloves comes out. It also keeps your hands from stinking!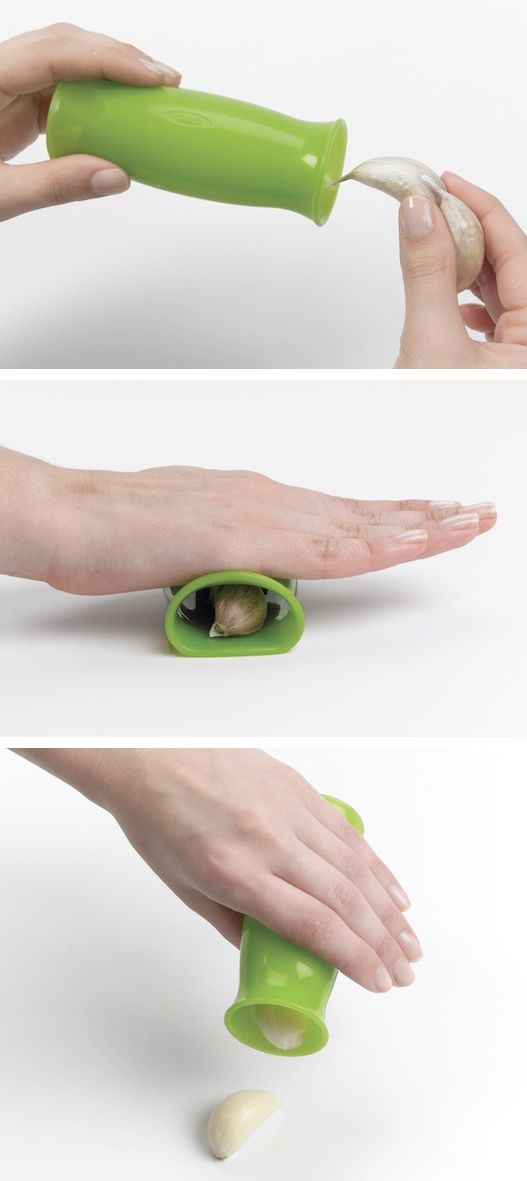 49. Scrap Collector
Attach the wire hook on this scrap collector to any drawer near your work surface, and then easily scrape your scraps off the counter into the bin. It keeps your work surface clean and is easy to dump into your compost pile instead of stinking up the trash can.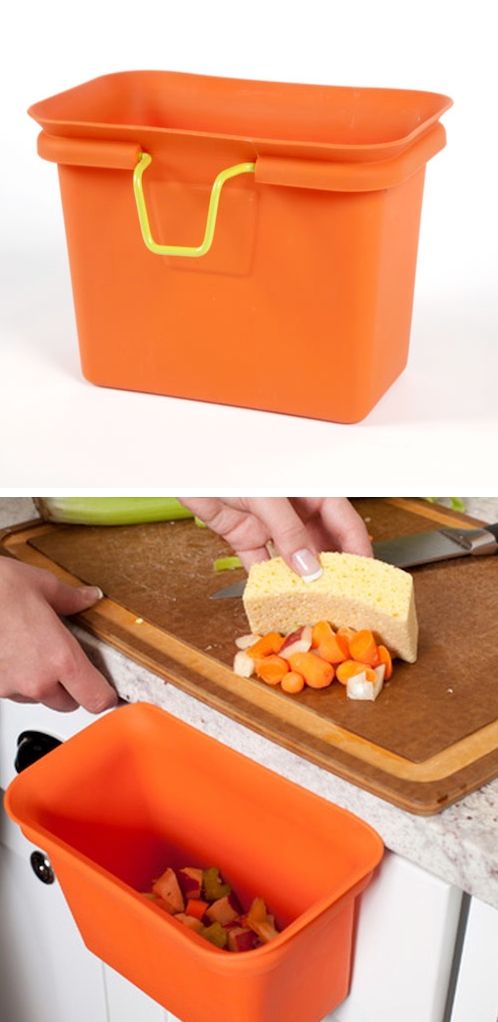 50. Mandoline Slicer
This mandolin slicer one of my favorite kitchen gadgets. It makes slicing so much fun! You can even adjust the thickness of your slices with the simple turn of a knob. I use it a lot for potatoes, tomatoes and cucumbers.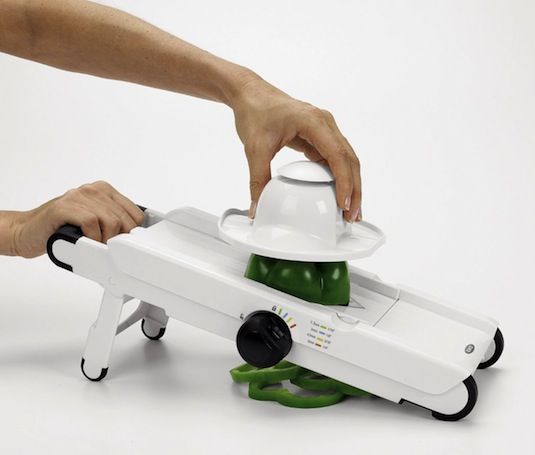 View the entire list of Useful Kitchen Gadgets You Didn't Know Existed.
---