Last Updated on May 28, 2020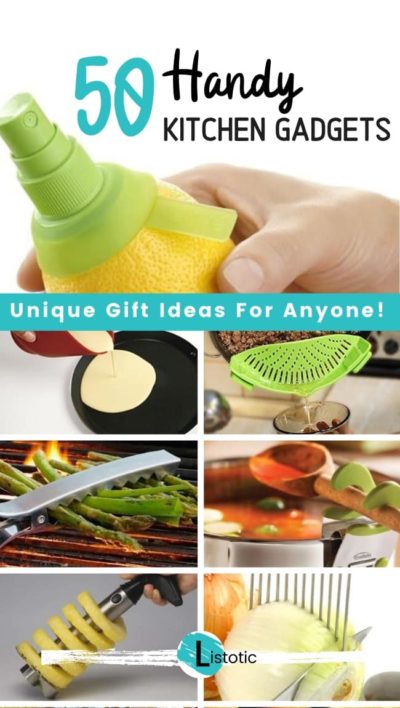 This post contains affiliate links. Please see our Disclaimer Policy.
28. Dice & Slice Chopper
With a single swift motion, this dice & slice chopper evenly chops onions and many other fruits and vegetables. It's perfect for salsa, vegetables, boiled eggs, nuts and fruit. It comes with 3 interchangeable blades so you can chop your desired size.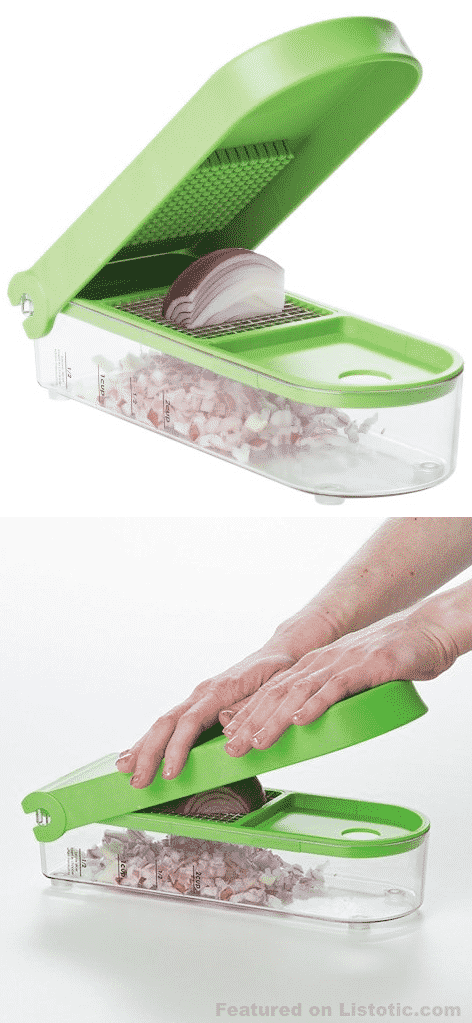 29. Rocking Garlic Crusher
This rocking garlic crusher is easy to use and easy to clean! This handy kitchen gadget allows you to crush and mince garlic with ease. The scooped design holds the garlic like a bowl, allowing the garlic to be scraped into a bowl or pan.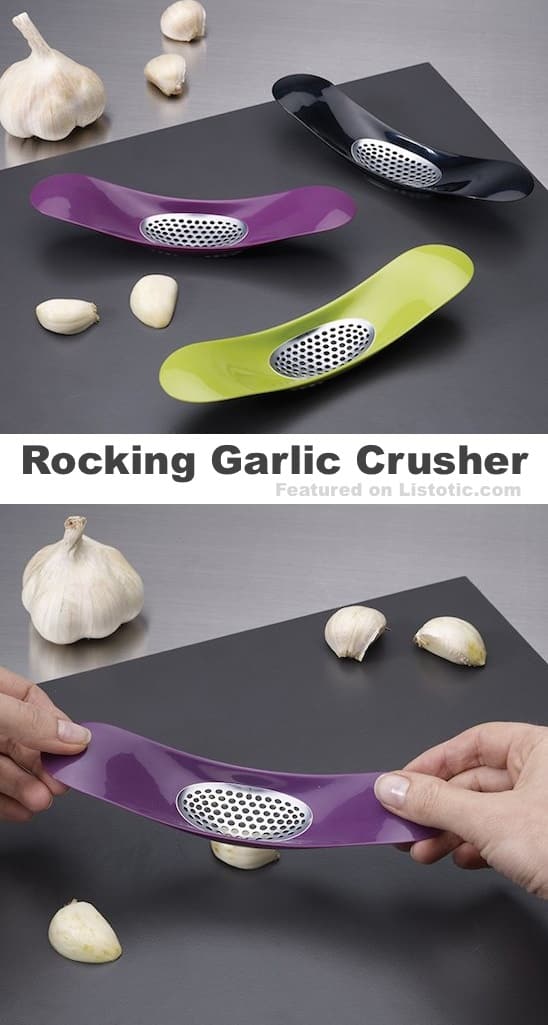 30. Double Dish
What a great concept! Especially if you like to eat pistachios while watching tv (guilty). This double dish bowl works great for edamame, cherries, olives, pistachios, wrapped candy, and sunflower seeds. Basically anything that you would eat and need to discard a seed, shell, or wrapper. What a fabulous gift idea!

View the entire list of Useful Kitchen Gadgets You Didn't Know Existed.
---