20. Lawn Scrabble
If you're a Scrabble junkie like myself, you just might be up for this challenge! The fun part would be tip toeing over all of the scrabble pieces to put your word down. That's all you'll need is 8 feet of space, 225 pavers, and a lot of craft-store wood plaques. That's not too much to ask, right? Read more here.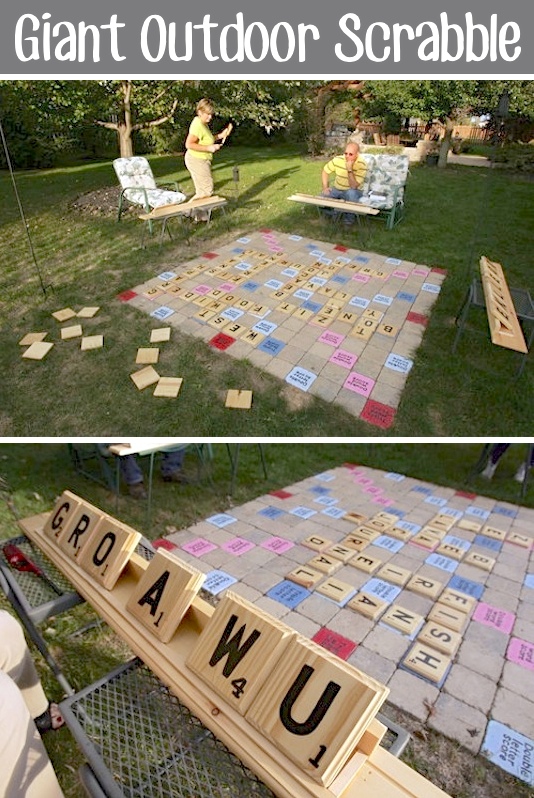 21. Stumps Tug-of-War
This game isn't just about strength, not when you add in a few upside down milk crates or wood stumps! See who can keep themselves balanced while trying to pull their opponent off. You could even make a mud pit to make it more interesting.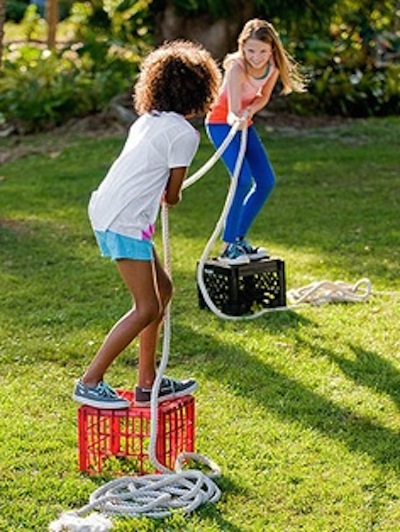 22. Ice Block Treasure Hunt
Get excited about summer, because this is one of my favorite outdoor activities for the kids! They have so much fun excavating the toys out of the ice. Just give them a few tools (hammer, screwdriver, etc.), and watch them dig for joy. They will want to do this over and over again! Get the full details here.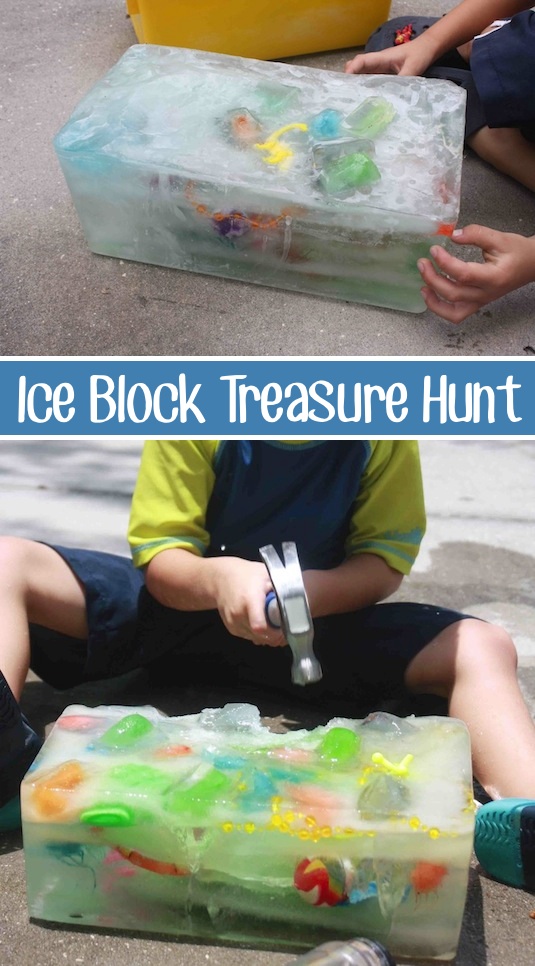 ---